Three Questions to Cédrik Nadé from Vodka Nadé aged in barrels from Fronsac
Creator of the grape-based vodka "Vodka Nadé" from the Bordeaux region, we've asked Cedric Nadé three questions. Discover what he has to say to you.
Grape-based vodka exists, and it comes from Bordeaux. We interviewed Cédrik Nadé, founder of vodka Nadé, the first vodka made exclusively from Bordeaux grapes and distilled in the Cognac region. Cédrik Nadé's ambition led him to create his first flagship product, Nadé vodka, at the age of 23.
After our pleasure in talking with Cédrik, here we share with you our interview "Three Questions To…" about the production of Vodka Nadé produced in Fronsac barrels.
SH: What is your vodka made from?
CN : Vodka Nadé uses grapes from the prestigious Bordeaux region. Each grape variety is carefully blended and selected. Cabernet-Sauvignon reveals its power, Merlot its suppleness, Cabernet-Franc its finesse, and Semillon asserts its nobility.
The grapes from the Bordeaux region are sublimated in the Cognac region once harvested. Renowned for its ancestral know-how in the production of prestigious spirits. The know-how of the cellar master at the craft distillery Vinet Delpech, founded in 1777, made it possible to reveal this exceptional Vodka.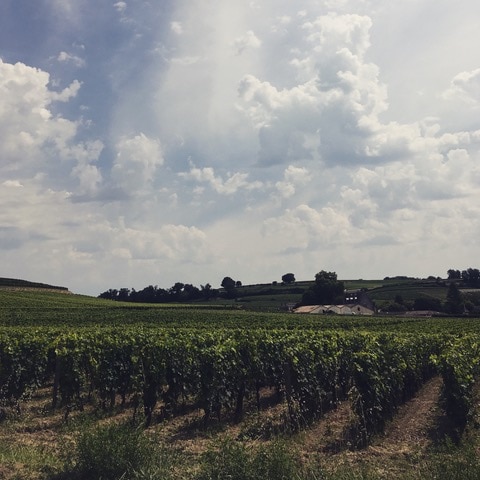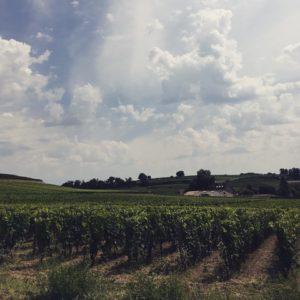 The perfect combination of its delicacy, combined with traditional distillation, and its natural aromatic power, impregnated with the terroir of the Bordeaux region, allows Vodka Nadé to stand out and offer a unique signature.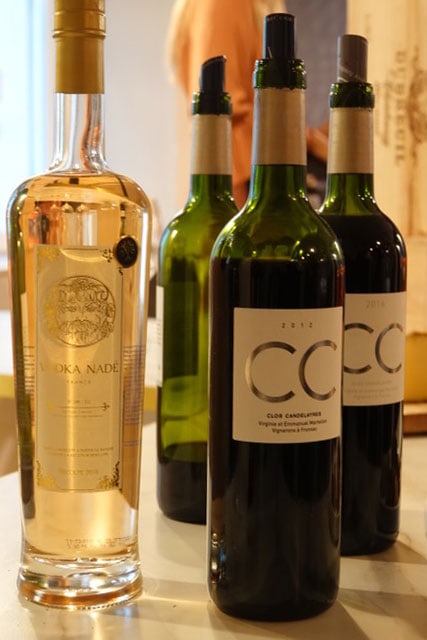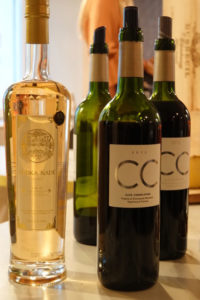 SH: What does ageing in Fronsac barrels bring? How would you describe the aromatic palette of your vodka?
CN: After several months of ageing in our cellars, the result is exceptional, giving birth to an exclusive spirit, subtly impregnated with the tannins of our red wine with gourmet red fruit tasting notes, and the barrel that contained two wines leaves fine woody notes in the mouth with an elegant smoky note.
These aromatic notes combine with the roundness, softness and finesse of Nadé Vodka's identity.
The dress is also exceptional. Indeed, slightly pinkish with golden nuances. Moreover, it perfectly matches its new case, specially designed for this creation.
So we made the first vodka aged in a barrel of red wine in the world.
SH: In terms of food pairing, what should we eat your vodka with?
CN: Unlike our first creation, which we recommend in harmony with fine dishes such as oysters, caviar or smoked salmon, we fully appreciate Nadé vodka aged in Fronsac casks at the end of the meal. In harmony with chocolate desserts or red fruit pastries.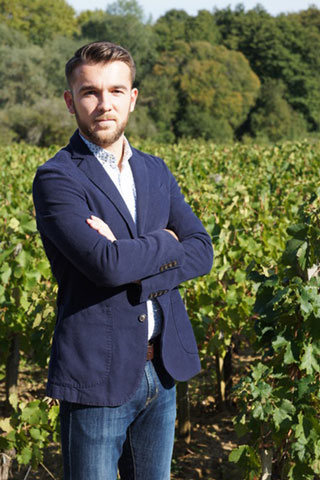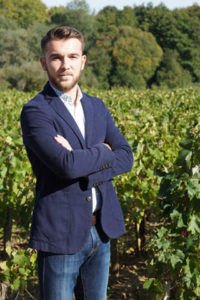 SH: Where do you sell your product and at what price?
CN: We only bottled 212 vodkas of our last creation.  They are available at some wine shops around 89€:
Esprit 50 cl in Paris,
Emile and Marguerite in Bordeaux and in certain tasting establishments, such as Les Sources de Caudalie, Casazul, la Réserve, le Troquet, le Bovem, or C'est Ici.
Don't drink and drive. Enjoy responsibly.
Join the community on Reddit
Spirits Hunters is a community dedicated to spirits and the world of mixology. Feel free to talk about the world of mixology and bartending here!
Join