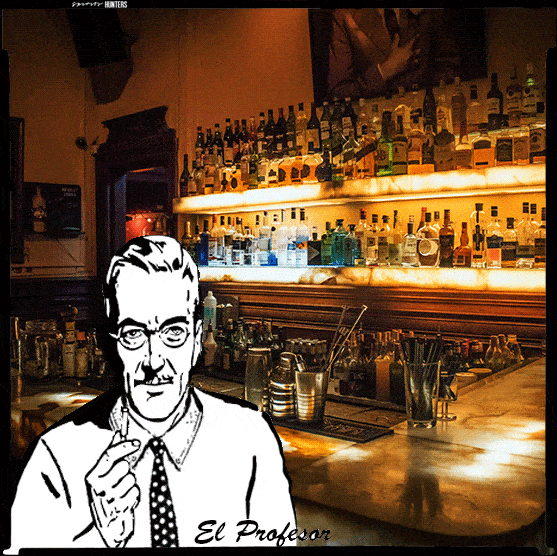 Find out what bartenders do when there's no one in the bar
In a recent VinePair article 10 bartenders were asked what they do when the bar is alone. These were their answers.
Melissa Jura. Headwaters Manager in Portland, Oregon: "Clean up! There's always something to clean up. The bar gets dirty quickly and easily. Lost bottles are often found on that ledge where no one looks very often."
Christopher Longoria. Bar director of Che Fico in San Francisco: "I usually spend my time thinking of cocktail ideas and I like to revisit old classics and test my staff's knowledge. But it's also an excellent time to clean up!"
Rael Petit. Beverage Manager, Williamsburg Hotel, New York: "There's always something to clean in the bar, shelves, fridge, bottles… but it's also a good time to create recipes."
Dusty Grable. Beverage Manager at Merriman's Hawaii: "Study and clean at the same time. I like to find lost bottles and study them while I order them. There's a lot of important information on bottle labels, like age or type of oak."
Eddie Riddell. Bar manager at Trifecta Tavern, Portland: "Moving, preparing and cleaning is the best way on slow days."
Charlie Gleason. Bartender of Paley's Place in Portland: "It's a classic, but good. Time to clean up. There's always something to clean. I also take advantage of these moments to refill jugs of garnish and eyedroppers… it also happens to do a little R&D if I'm working on a new drink."
Juyoung Kang. Lead bartender of The Dorsey, The Venetian Las Vegas. "We do a deep cleaning of the bar and see what's missing to replace. Repairing machines. We also organize objects that are not in place. We practice cocktails that we haven't made for a while to refresh our knowledge."
Anne Becara. Beverages manager at Treadwell Park, NYC: "It's the best time to meet and build better relationships with the few customers you can have. One of the best parts of a bar is that every day is different and you'll never know who you'll meet."
Charles Fayet. Co-owner of La Cafette, Brooklyn, NYC: "When the bar is dead, it's the best time to think of new cocktails you'd like to create. If there's a person in the bar, make friends and offer to try it!
Alex Blair. Bartender of OK Omens, Portland. "Slow days are less slow in good company. There's always research and development to do and super boring cleaning projects! But I think it's a good time to focus on providing the best possible service."
Don't drink and drive. Enjoy responsibly.