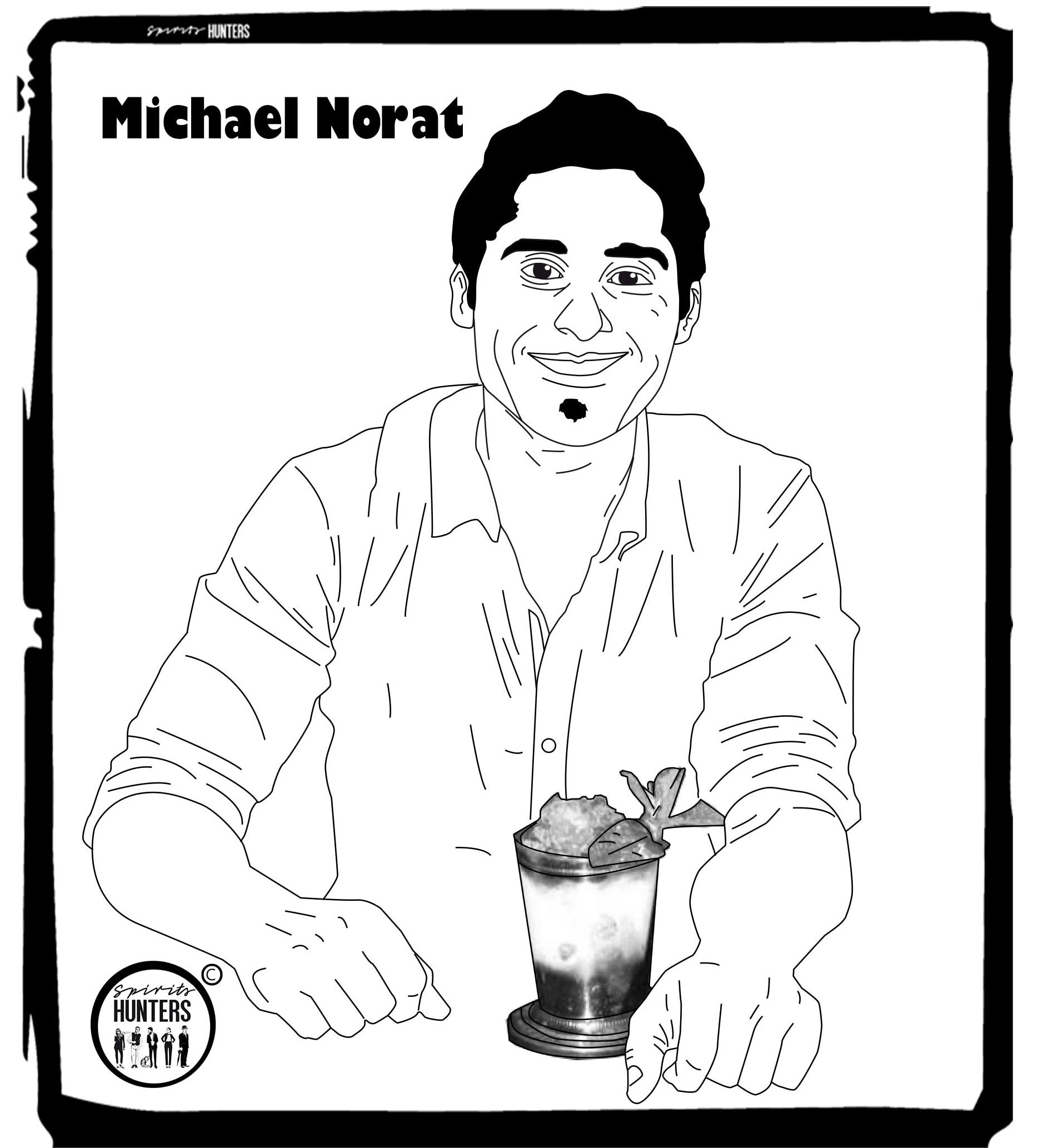 My Best Rhum and Favorite, by bartender Mike Norat
Discover about bartender Michael Norat and three rum references he shared with us at Spirits Hunters for our Best and Favorite series.
About Norat
Michael Norat, was elected Puerto Rico's world-class bartender in 2015. The challenge was to prepare 4 luxurious cocktails with a high level of quality and to captivate the attention of the judges as special customers. According to Norat, the cocktails should be a multi-sensory experience. Indeed, they are not only a matter of taste and appearance, they must go further and appeal to all our senses.
Currently he works at Santaella, recognized as one of the most important and avant-garde bars in Puerto Rico.
Norat has signed a beautiful and complex cocktail insipired in his beautiful island of Puerto Rico: The Endless Summer cocktail. It is a mix of Zacapa rum with homemade falernum. The cocktail adds ginger, almonds, lemon juice, and roasted pineapple to finish. "Its a cocktail that was inspiered by my beatifull Island PR!", recalls Norat. Norat's expertise definitely inspires you to try his cocktails.
Mike Norat's favorite rums
A selection of Michael Norat favorite rums and their tasting notes.
Don Q gran añejo
Sweet then rapidly drying entry. Nice pepper/oak notes. Vanilla, molasses dried fruits, toasted nuts, minerals with some lighter citrus type flavors.
As usual with this line taste is clean, distinct and spare. Nice but not overly light or at the other end, complex body. Oak, leather, and tobacco notes well developed in this their oldest expression of their rum line.
Nicely dry medium-long finish is with lots of oak char and tobacco notes leaving a lasting finish. Finish and tingling on the tongue seem to be on the edges where the younger expressions it was distinctly along the midline. it is a sipping rum best enjoyed neat or on the rocks.
Best food pairing suggestion: Pair it with steaks, lamb, prime rib, or any grilled meats.
Ron del Barrilito:
Caramel, citrus, chocolate and coffee flavor notes.
Medium body with a natural dark reddish color. Aromas of almonds, vanilla, raisins, and bananas with a strong woody backbone. Very smooth and fruity sweetness with a lingering smoky finish.
It's a wonderful sipping rum best enjoyed neat.
Ron zacapa 23
At first the sweet notes of roasted coffee, butterscotch, vanilla and dark chocolate appear, then some fresh citrus and apricot refresh the palate with green herbal accents, nutmeg and ginger.
The long finish includes flavors of caramel, pipe tobacco, cedar and roasted nuts.
Best food pairing suggestion: Mature cheddar; grapes; fig chutney; cured salmon.
Don't drink and drive. Enjoy responsibly.
Join the community on Reddit
Spirits Hunters is a community dedicated to spirits and the world of mixology. Feel free to talk about the world of mixology and bartending here!
Join