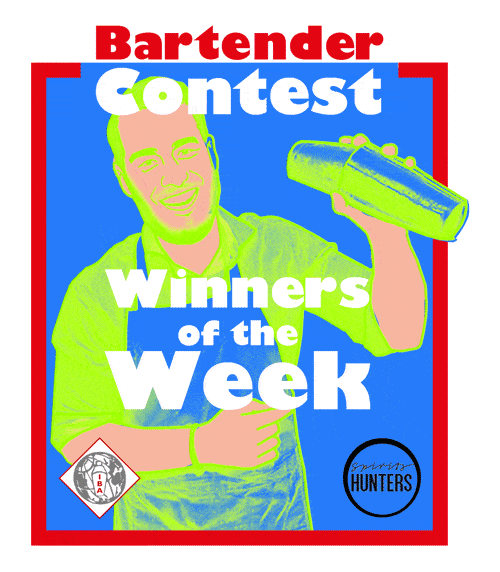 Winners of the first week "Confinement Bartender Contest"
Spirits Hunters launched a contest to help bartenders from all over the world during confinement, the "Confinement Bartender Contest". Today we are proud to present the ten winners of the first week.
Each week we choose 10 winners, and we will present 2 per day on our website and ou social networks Instagram (@spiritshunters_mag), Facebook.
Day 5
We introduce today our 9th and 10th winners to close our first week of contest! We are happy to congratulate Stefano Baraldi from Italy, and Andrei Dovgal from Kazakhstan!
STEFANO BARALDI, Italy, OPERA RESTAURANT
Cocktail: Dry Vesper
60 ml London Dry Gin
20 ml Vodka
10 ml Dry Vermouth
Lemon peel
Method: Shaken not stirred!
ANDREI DOVGAL, Kazakhstan, SE7EN BAR CLUB 
Cocktail: Looking for a human
50 ml White Label Bourbon
25 ml Lemon fresh
25 ml Simple Sugar Syrup
30 ml Flanders Red Ale
30 ml Egg White
Shake >> Dry shake >> Double strain
Day 4
For our 7th and 8th winners of the first week we are happy to congratulate the bartenders PIERLUIGI COPPOLA  from Italy and MIRIAM ROMEO from Spain for their confinement cocktail tutos!
PIERLUIGI COPPOLA, Italy
Cocktail: Vaudeville Wine
15 ml lemon juice
25 ml sugar syrup
45 ml wine
25 ml cognac
Pinch of cinnamon and grated nutmeg
Technique: throwing
Garnish lemon twist and rosemary sprig
MIRIAM ROMEO, Spain, Cafeteria Ibiza 1941
Cocktail: Paloma at Home
1 1/2 OZ Tequila reposado
1 1/2 OZ grapefruit juice
1/2 oz agave syrup
3/4 oz lime juice
Top with tonic
Garnish : grapefruit and rosemary sprig
Day 3
We would like to congratulate the bartenders OLEG SVIRIDOV from Russia and ANDREY ZHYTNIUK from Ukraine for their confinement cocktail tutos!
OLEG SVIRIDOV, Russia, MAI TAI BAR
Cocktail: Lazzzy Godder
50 ml vodka
100 ml apple juice
2 tbs berry jam
Half of lemon
Method: stir
ANDREY ZHYTNIUK, Ukraine, BEARLOGA LOUNGE, 
Cocktail: Beet Plane
Ingredients:
50 ml – Irish whiskey
20 ml – Fresh lemon juice
30 ml – Aperol
30 ml – Homemade Beet Shrub
Method: Shake
Glass: Old Fashion
Garnish: Beet chip
Day 2
We would like to congratulate the bartenders Oleg Antonov from Russia and Alexander Nikitchenko from Kazakhstan for their confinement cocktail tutos!
Oleg Antonov, Russia, BRAUBAUER PUB / TRUE BARTENDERS
Cocktail: The Sound of Silence
50 ml vodka infused with lemon and orange zest
30 ml Dry vermouth pm tea
50 ml Spicy sunny Cordial
Stirred and not shaken
Top with 20 ml Israeli red wine
Garnish with local cream candy
Alexander Nikitchenko, Kazakhstan, SE7EN BAR
Cocktail: BRIGHT SPRING HIGHBALL
30 ml Bourbon
10 ml Birch Tree Syrup
Top with Citrus Soda
Method: build
Glass: old fashioned
Day 1
We want to congratulate bartenders, from the United States, Sother Teague, and from Spain Jaime Añón for their confinement cocktails tutos!
Sother Teague (United States – Amor y Amargo Bar)
Cocktail: Straight To The Dome
6 ounces dark rum
6 ounces apple cider
2 dash Degroff pimento bitters
2 tablespoons rum raisin iced cream
Nutmeg and pineapple wedge to garnish.
Shake the first 4 ingredients to emulsify. Pour over crushed ice into a vessel for two. Grate nutmeg on top and garnish with pineapple wedge and two sustainable straws.
Jaime Añón (Spain – Flair & Cocktails)
Cocktail: Spicy Bee
50ml gin
25ml lemon juice
30ml cinnamon syrup
75ml ginger, honey & mint flavoured ceylon Tea
CONGRATULATIONS again and thank you for participating! For any specific questions please contact marie@spiritshunters.com
We encourage all bartenders around the world to participate in our contest and to spread the word to their known bartenders. To read the contest rules and how to participate click here.
For any questions you can contact us via Instagram Direct @spiritshunters_mag.
---
With the support of the International Bartenders Association
The international bartender Association (IBA) is the world largest bartender association and the host of the official World Championship in Classic cocktails and Flair. The International Bartenders Association was founded on 24 February 1951 in the saloon of the Grand Hotel in Torquay, England, is an international organisation established in order to represent the best bartenders in the world.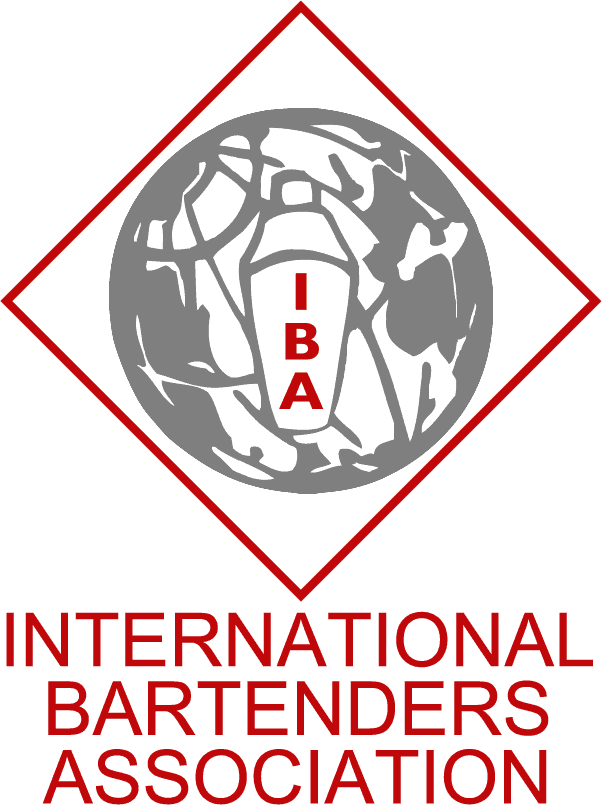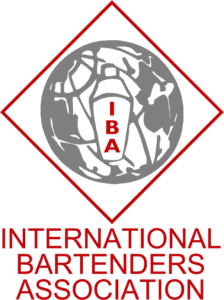 Don't drink and drive. Enjoy responsibly.
Join the community on Reddit
Spirits Hunters is a community dedicated to spirits and the world of mixology. Feel free to talk about the world of mixology and bartending here!
Join