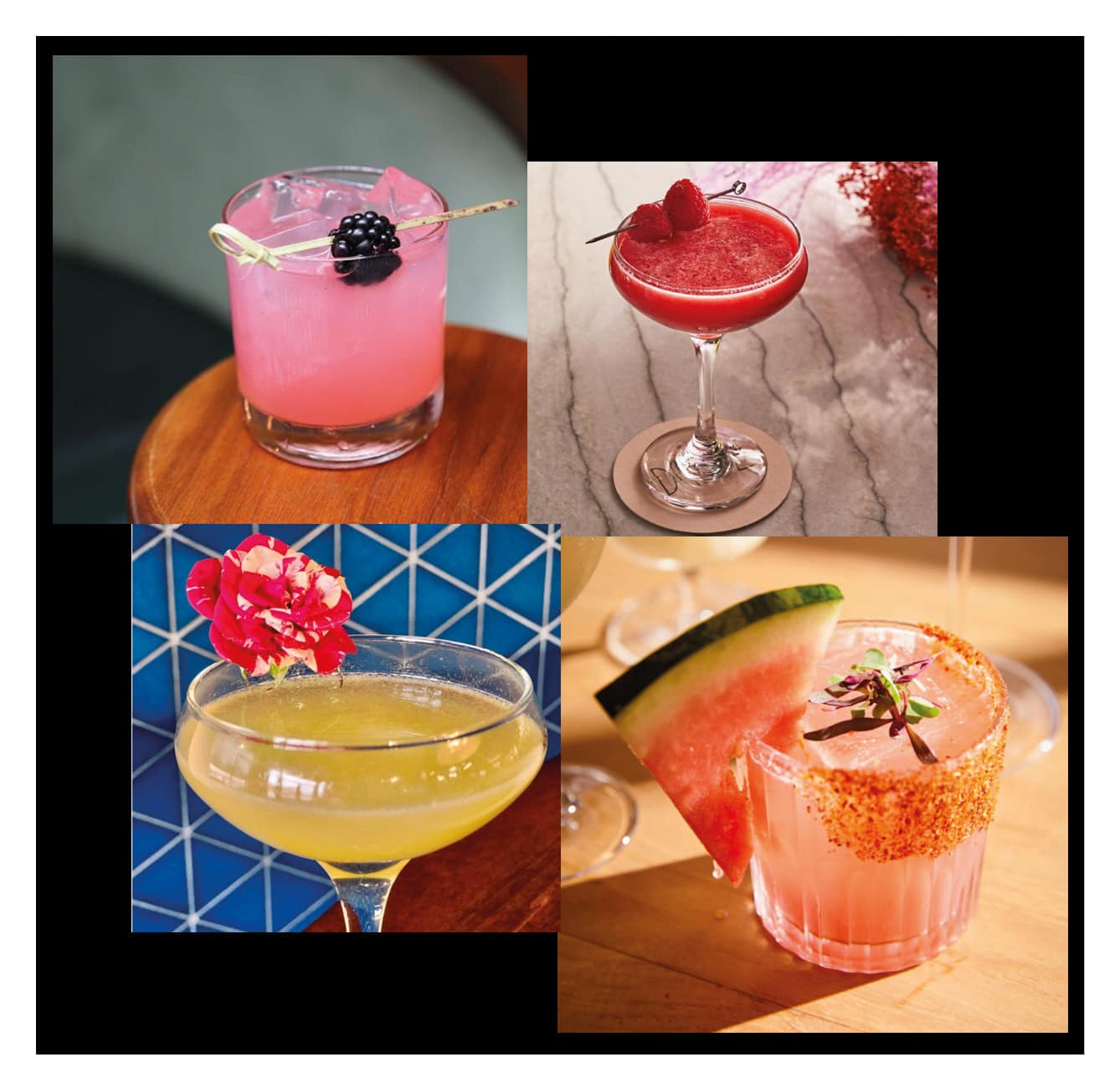 Get 10 lovely Valentine's Day Cocktails with these Delicious Recipes!
Share some delicious Valentine's Day Cocktails on that day of the year to spend with that special one, whether it's your lover or a friend.
Romantic, lovely, delicious, or satisfying, these Valentine's Day Cocktails will make you cherish the love!
We bring 10 recipes for Valentine's Day Cocktails
You can make your Valentine's Day Cocktails at home if you're looking to surprise someone or if you're in the town of any of these bars, don't hesitate on visiting.
1. Just to Satisfy you – A twist on the Espresso Martini
Where? @ Waymore's Guest House and Casual Club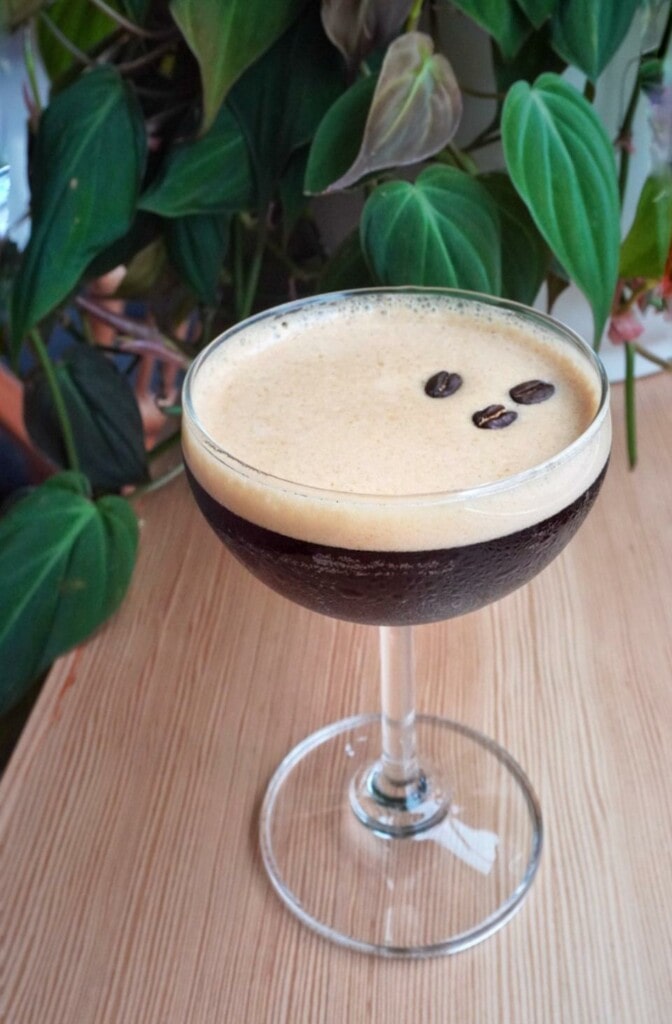 Photo: BRND HOUSE
A coconut-twist on a classic espresso martini.
-Toasted coconut rum,
-Cold brew liqueur.
2. Red Carpet – by Bartender Paul Calbone
Where? @ Dabble restaurant at Conrad New York Midtown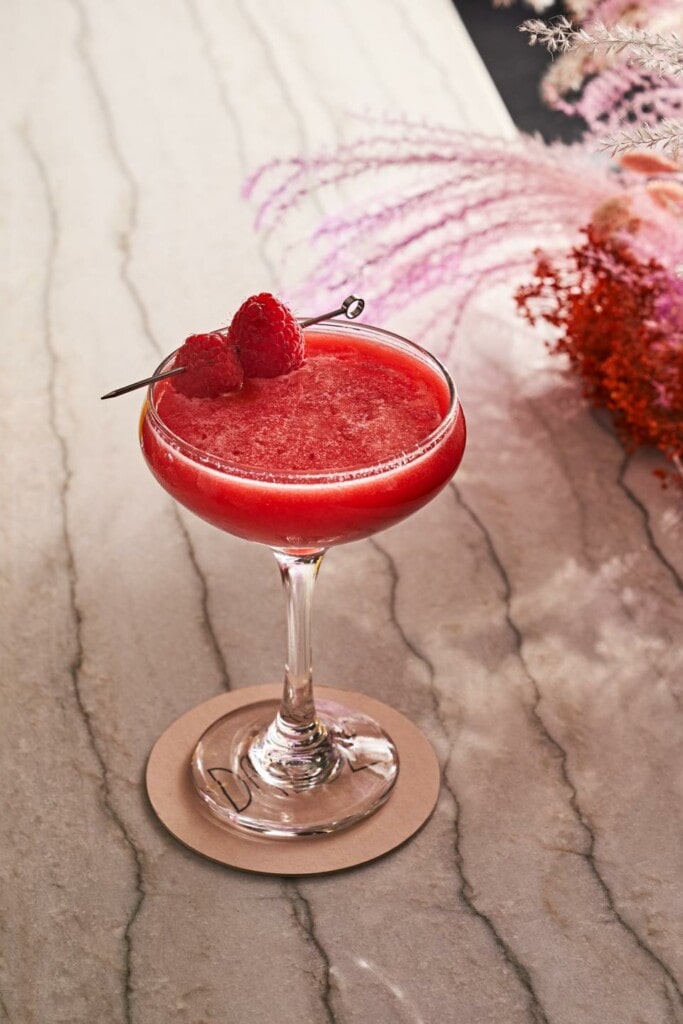 Photo: CONRAD NEW YORK MIDTOWN
Cocktail made with:
-Vodka,
-raspberry puree,
-blood orange puree,
-agave,
-chili oil,
-lime.
3. Blackberry Margarita – A floral margarita perfect for Valentine's Day Cocktails
Where? @ Dream Nashville – Stateside Kitchen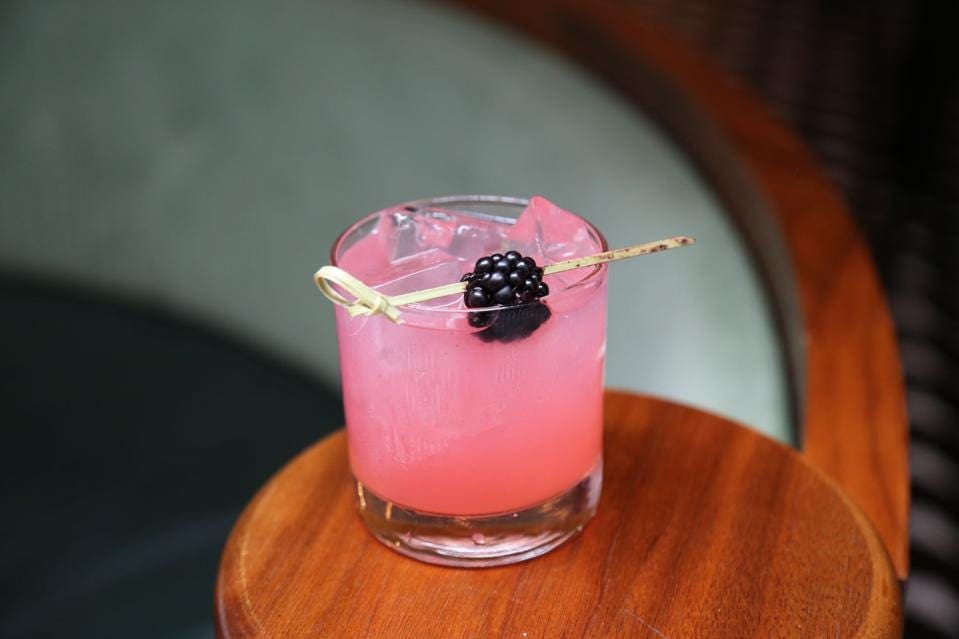 Photo: BRND HOUSE
Created with:
-Blanco tequila,
-elderflower,
-blackberries
-citrus.
"This cocktail offers a floral delicacy that captures the sweetness of elderflower and blackberry, contrasted by a bright kick of citrus," said Michelle LeBlanc, Lead Bartender.
4. Martini for Two – A chilled, classic martini service for two with your choice of vodka or gin
Where? @ Smoked in Columbia, South Carolina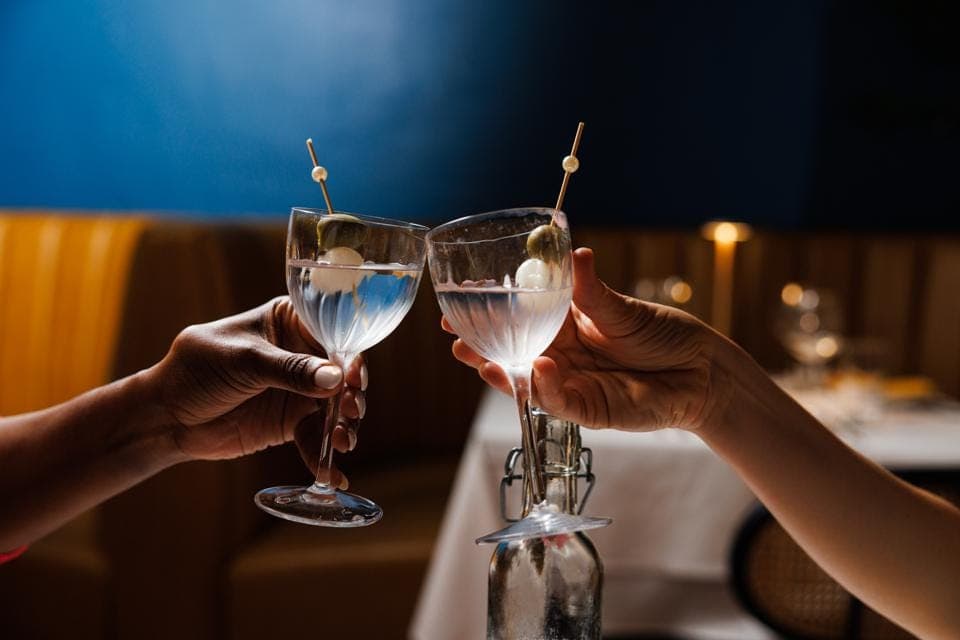 Photo:
-Vodka or gin
Served tableside with:
-smoked olives,
-lemon peel,
-or cocktail onion.
"The concept behind the cocktail is simply the elegance of the martini; it's classic and timeless, sophisticated yet casual.
There's nothing in the bar world that more clearly symbolizes a night out…
the only thing that could make it better is sharing it with another," says Bar Program Director, Jake Cooper.
5. Thousand Dollar Kiss
Where? @ The Aster in Los Angeles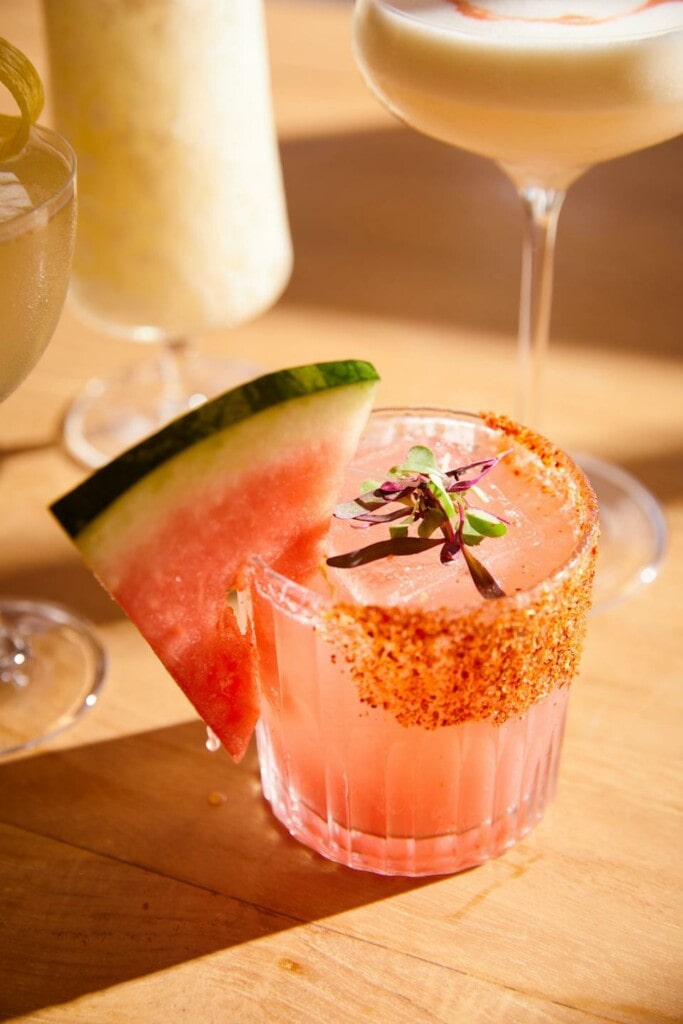 Photo : THE ASTER
Cocktail made with:
-Reposado tequila,
-sherry,
-watermelon,
-habanero.
6. Love Me or Love Me Not
Where? @ The Vista in Greenville, South Carolina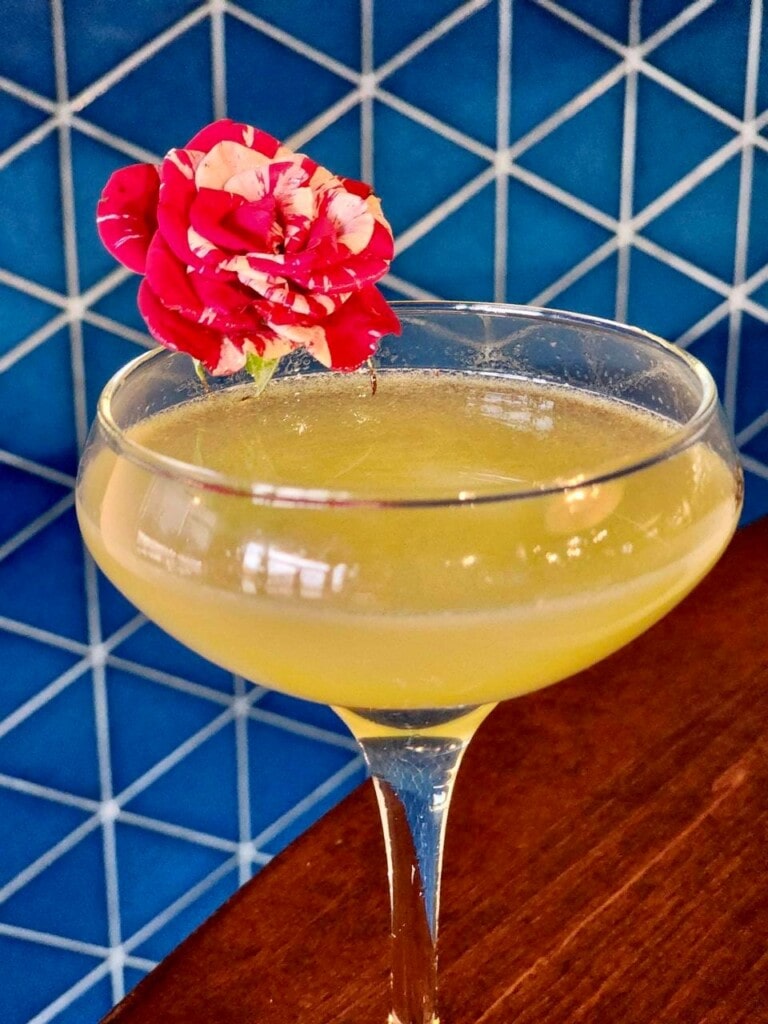 Photo: The Vista
Cocktail made with:
-Mezcal,
-Damiana liqueur,
-fresh squeezed lemon,
-local honey syrup,
-dandelion & burdock bitters,
-edible flower garnish.
"This cocktail uses Damiana liqueur made from a native Mexican herb with purported aphrodisiac qualities.
The Mezcal gives it a smoky quality and blends well with the herbaceous & earthy notes of the Damiana.
The fresh, sour lemon combined with the sweetness of the locally-produced honey makes for a well-balanced drink that will have you hoping you land on the "love me" petal," said Cole Herring, bartender at The Vista.
7. Sorel Mule – a unique play on this classic cocktail for your Valentine's Day Cocktails list
Where? @ Cannon Room at Sagamore Pendry Baltimore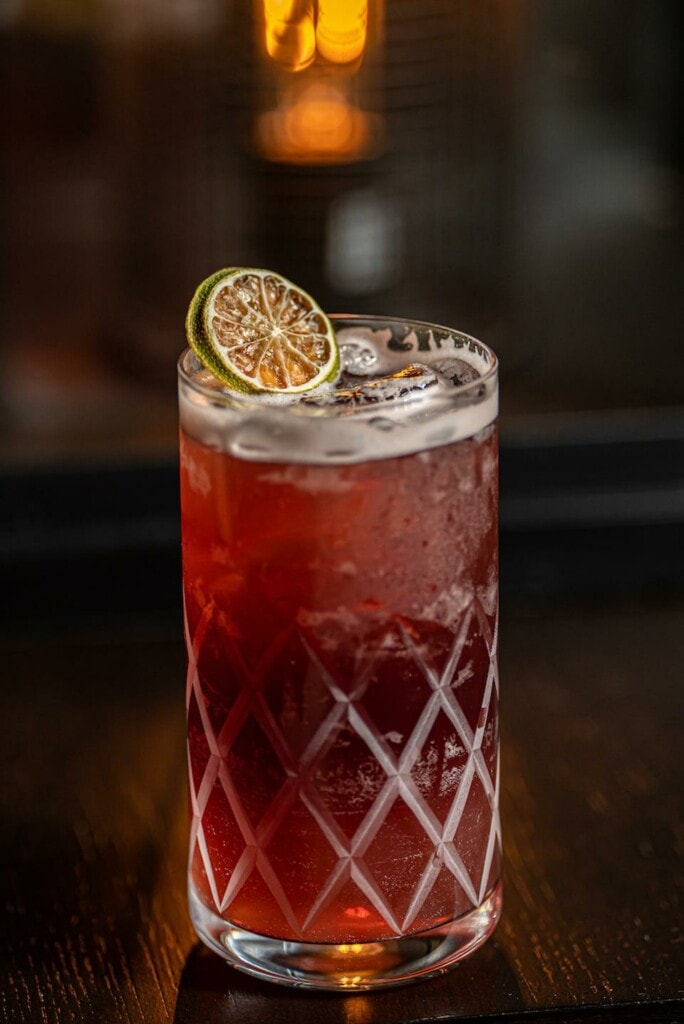 Photo: Simon Vigas
Wade with:
-A base of Moroccan hibiscus with notes of cinnamon and clove,
-citrus,
-ginger beer.
8. Fallin' For You – Rich, creamy and silky with vibrant flavors of fresh pomegranate and citrus accompanied by spices, vanilla and a subtle hint of oak.
Where? @ Goodnight Sonny of Endless Hospitality Group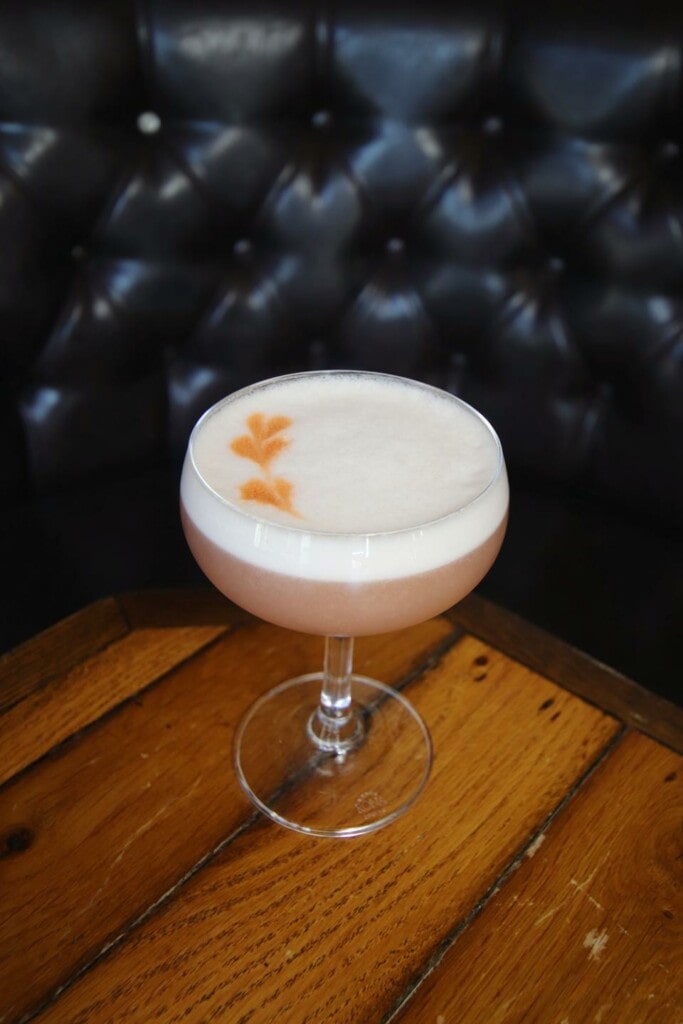 Photo: GOODNIGHT SONNY
Cocktail made with:
-bourbon,
-calvados,
-pomegranate grenadine,
-egg white,
-and lime.
"Some of my favorite things that come to mind when fall and winter come around.
Dark spirits, cozy moments, bright days, and love," said Tui Te Kaaho, Bartender at Goodnight Sonny.
9. Rosa Negroni – a softer, and more approachable, version of a Negroni for Valentine's Day Cocktails
Where? @ Faccia a Faccia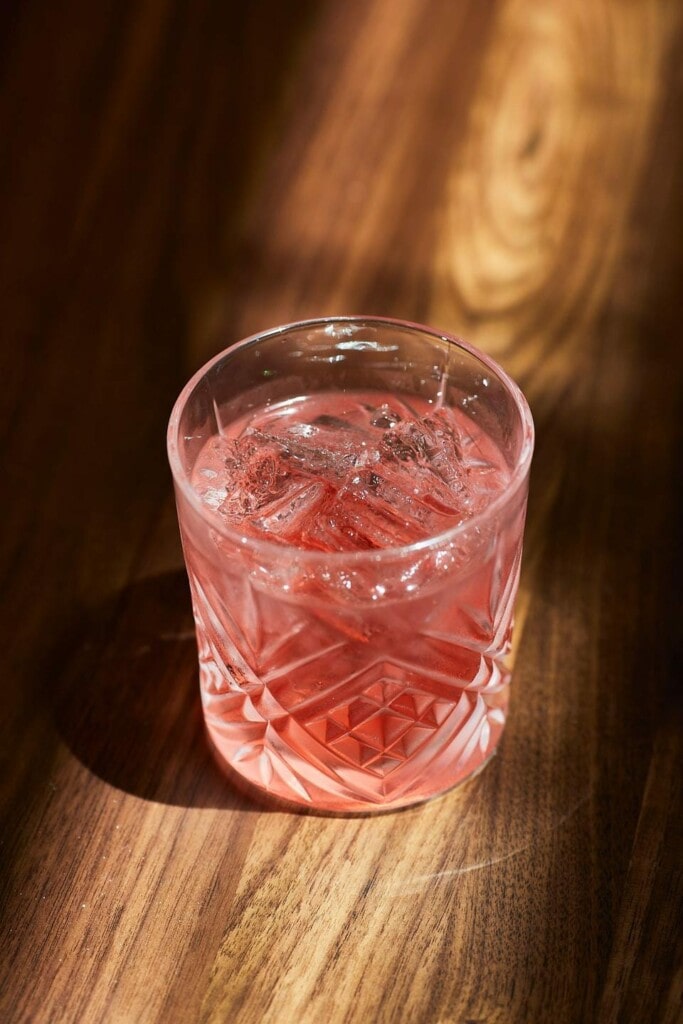 Photo : ELIZABETH CECIL
Ingredients:
-Gin,
-Bitter Bianco,
-Cocchi Americano Rosa,
-Peychaud's Bitters.
"It is a softer, and more approachable, version of aNegroni. A gate-way negroni, if you will.
The Peychaud's Bitters really give it a vibrancy and bright pink color, perfect to sip on while on Valentine's Day date at Faccia a Faccia," said Jodie Battles, Beverage Director of JK Food Group about their Valentine's Day Cocktails.
10. 500 Miles High
Where? @ Pebble Bar in New York City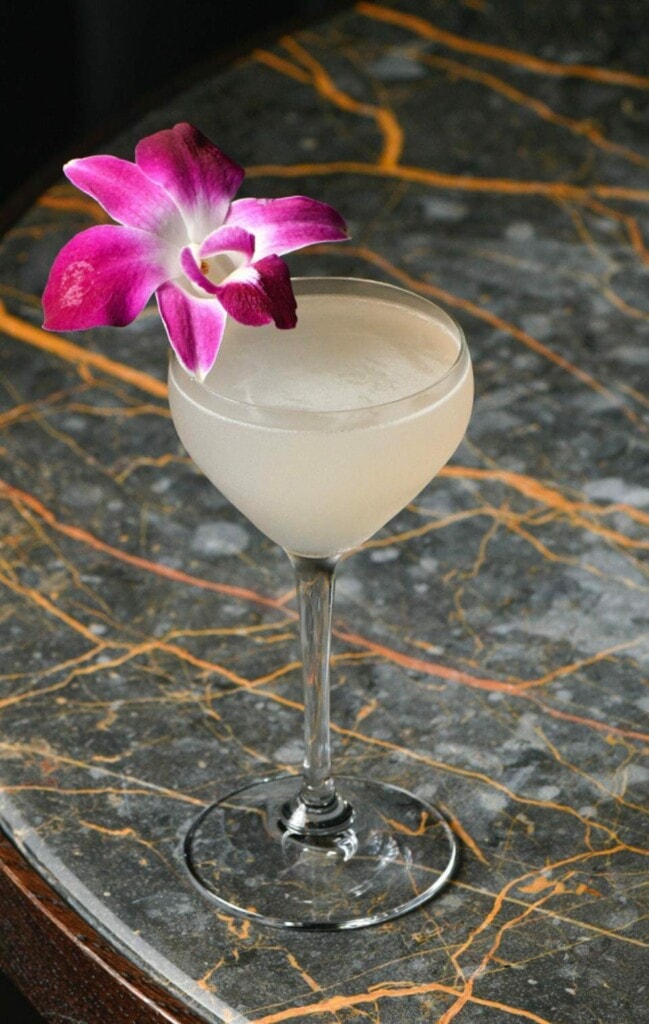 Photo: Pebble Bar
A cocktail made with:
-Yuzu Shu,
-Lichi Li syrup
-Pear Brandy,
-and lemon juice.
"Visually it manifests Valentine's Day with its light hue offset by its red/pink/violet orchid in a Nick & Nora glass.
But the best part is its union of 4 different fruit flavors Yuzu (Yuzu shu liqueur), lychee (Giffard Lichi-li liqueur) pear (pear brandy), and lemon juice.
With no added sweetener it is the perfect fruit cocktail blend without being sweet.
While almost completely composed of liqueurs and spirits, the low ABV of its main components make it crushable and non-abrasive; the perfect formula for a Valentine's Day cocktail," said Tim Sweeney, head bartender, Pebble Bar.
More Valentine's Day Cocktails are available in the original article 30 Romantic Cocktails To Set The Mood On Valentine's Day
Enjoying these Valentine's Day Cocktails?
Don't miss out on our best cocktails!
Don't drink and drive. Enjoy responsibly.
Join the community on Reddit
Spirits Hunters is a community dedicated to spirits and the world of mixology. Feel free to talk about the world of mixology and bartending here!
Join