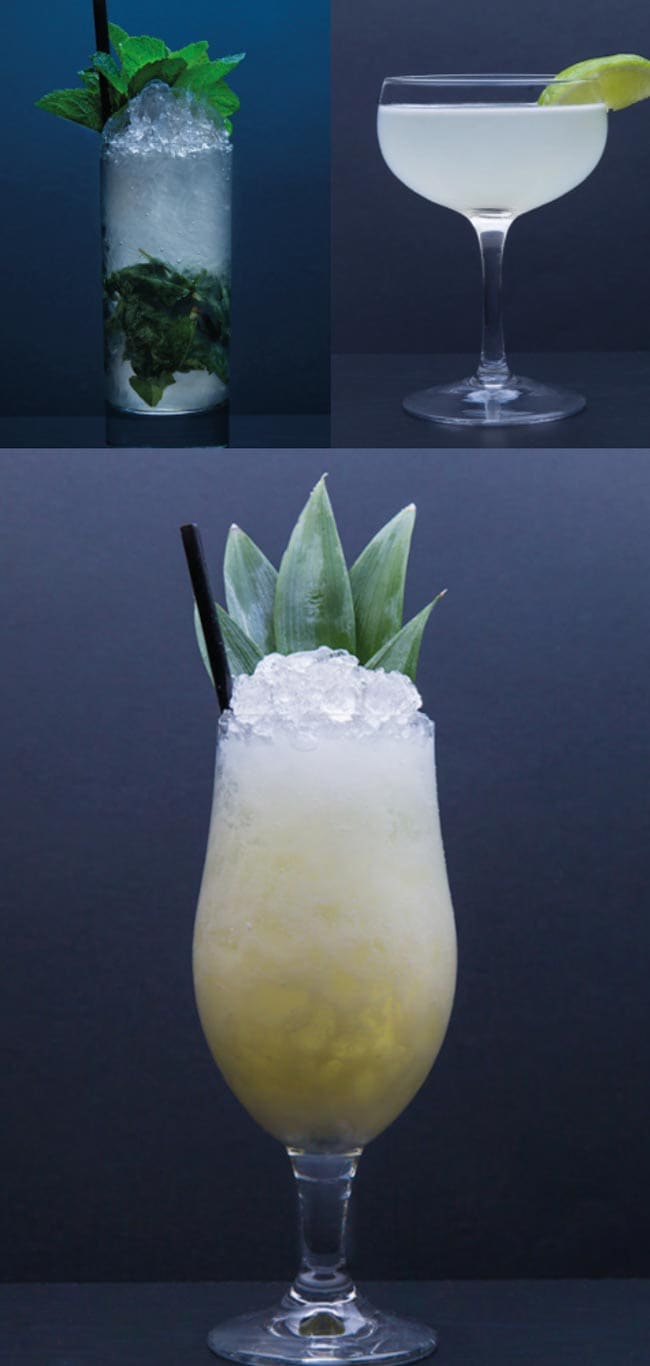 The best rum cocktails that rhyme with vacations: the popular ones of 2021
With the beautiful days of summer come rum cocktails and whether in bars or at home we list 10 popular cocktails this 2021.
Are you more of a Mojito or a Daiquiri, or do you like more original cocktails? Regardless, rum is a versatile alcohol that allows you to create different rum cocktails for all occasions, especially with the arrival of summer. Whether at home or during happy hour and looking forward to the return of the bars, you'll know which rum cocktails to order when the time is right.
Here are five of the 10 most popular rum cocktails.
Daiquiri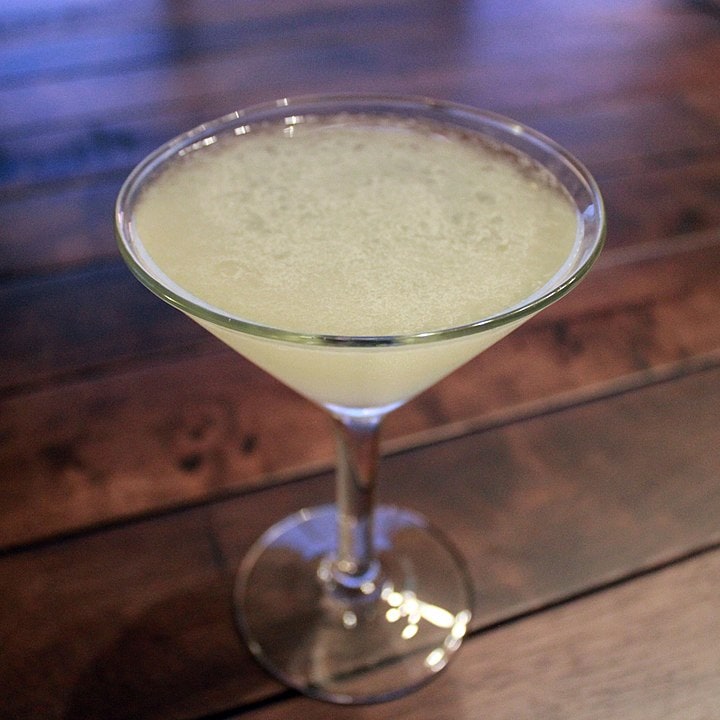 Photo by Will Shenton
Born around the 19th century, the creation of the Daiquiri is attributed to Jennings Stockton Cox, an American engineer. The classic rum- based cocktail, closely related to the Canchanchara, also finds its origins in Cuba.
Ingredients
60 ml of light rum. (Avoid a rum that is too sweet).
30 ml fresh, freshly squeezed lime juice,
7.5 ml demerara sugar syrup,
Garnish: with lime twist.
Type of glass: chilled glass
Preparation: in a cocktail shaker, add ice, rum, juice and syrup. Shake well until cold. Strain into the glass (previously chilled). Garnish with a twist of lime. Cheers!
Mai Tai
Photo by Johnny Silvercloud
A classic Tiki cocktail. This rum cocktail was created by the legendary Trader Vic. You need a good dark rum and orgeat syrup to start.
Ingredients
Ice
7.5 ml of orgeat syrup
7.5 ml lime juice
60 ml of dark rum
15 ml Cointreau
Garnish: mint.
Type of glass: old-fashioned or rocks glass / highball ideally.
Preparation: add the ingredients (except mint) in a cocktail shaker. Add crushed ice and shake vigorously. Fill your glass with fresh crushed ice. Strain the cocktail into the glass and garnish with mint.
Piña Colada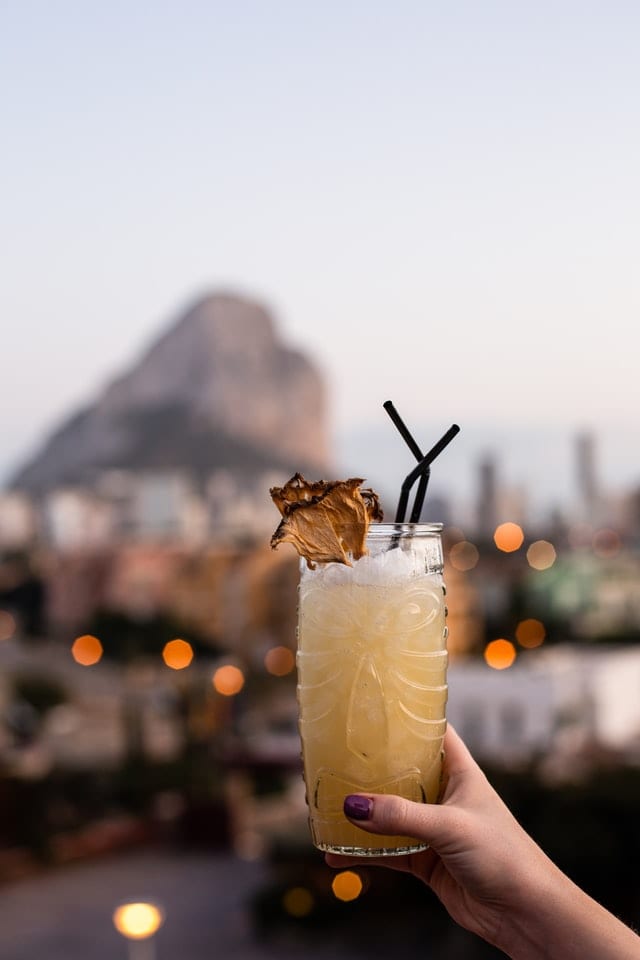 Photo by alevision.co on Unsplash
Tropical and exotic, this pillar of rum cocktails was invented at the Caribe Hilton in San Juan (Puerto Rico). Ramón "Monchito" Marrer was the first to serve it in 1954. At that time, the cocktail was created in a cocktail shaker since there were no blenders. Besides, it was a virgin cocktail! Without alcohol.
Today the hotel prepares it with Bacardi light rum. About 20 years later the cocktail was declared the official drink of Puerto Rico.
Ingredients
60 ml of light rum
345 ml of coconut cream
345 ml pineapple juice
15 ml fresh lime juice
Garnish: pineapple leaf and a quarter piece of pineapple.
Preparation: Add the ingredients in a shaker with ice and shake vigorously for 20-30 seconds. Strain into a Hurricane glass or any long Tiki-style glass over ice. Garnish with pineapple leaf and pineapple slice.
Dark 'N Stormy
Photo by Will Shenton
A simple rum cocktail made with two ingredients. It was invented during the 1920s by sailors.
Ingredients
60 ml dark rum
Ginger Beer (as much as needed)
Type of glass: highball
Garnish: green lemon wedge
Preparation: add ice in the glass. Add the ginger beer and rum last. Garnish with a lime wedge.
Jungle Bird
Another classic of the Tiki series. The Jungle Bird stands out within the range of tiki cocktails because it contains a well-known bitter: Campari. Campari and pineapple create a perfect marriage in this classic cocktail that is very different from the rest of the Tiki cocktails.
Ingredients
7.5 ml freshly squeezed lemon juice
60 ml pineapple juice
7.5 ml simple syrup
60 ml rum
7.5 ml Campari
Garnish: A big handful of mint
Type of glass: Rocks
Preparation: Add all ingredients except mint, in a cocktail shaker with ice. Shake vigorously for 20 to 30 seconds until well chilled and condensed.
Add ice -preferably crushed- to the rocks glass. Strain into the glass. Take the handful of mint and rub them together to extract the oils. Finish by garnishing the glass with the mint bouquet.
In the second part of the best rum cocktails this 2021 we will review:
Coquito
Floridita
Painkiller
Mojito
Hurricane
Don't drink and drive. Enjoy responsibly.
Join the community on Reddit
Spirits Hunters is a community dedicated to spirits and the world of mixology. Feel free to talk about the world of mixology and bartending here!
Join