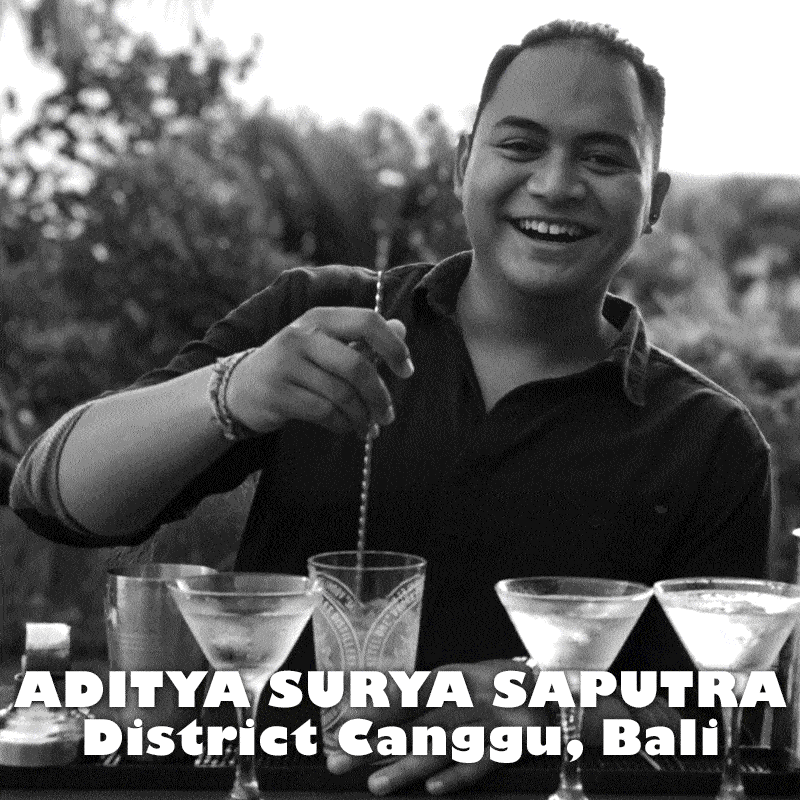 Chili Maryrita cocktail by Aditya Surya
Putu Aditya was born in 1991 and started his career as a barman in 2010 at chain hotels in Bali and Abu Dhabi. He is now a beverage specialist and a mixologist. His drinks recipes have been published in different medias and recently, his signature drink was posted on the « Dujour » French magazine. He's currently a bar consultant in 3 different locals in Canggu & Berawa. You can get to know him and try some of his cocktails at Folie Kitchen & Pattiseries, District Canggu and Ti Moris Kitchen & Bar.
Chili Maryrita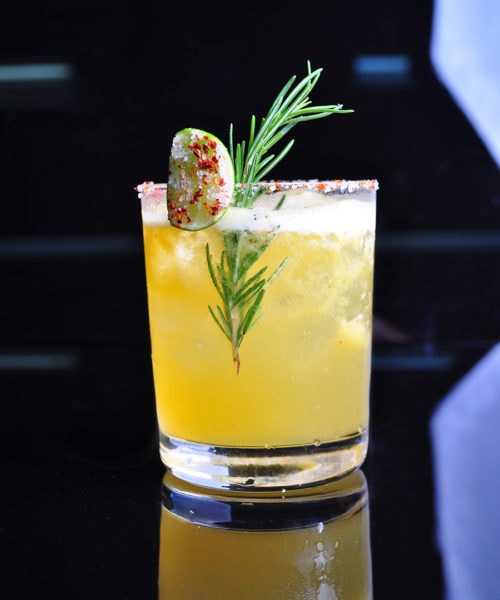 Ingredients:
1/3 oz. vanilla syrup
2 oz. Jose Cuervo
1/2 oz. lemon juice
1 oz. passion mix (with passionfruit syrup and passion fruit purée)
5 drops Rosemary Droplets
togarashi
slice of lime
rosemary sprig
Procedure:
Mix all first five ingredients in a cocktail shaker with ice. Rim the glass with togarashi and pour the mix into the glass with fresh ice. Sprinkle a pinch of togarashi on top and garnish with a slice of lime and a rosemary sprig.
Don't drink and drive. Enjoy responsibly.