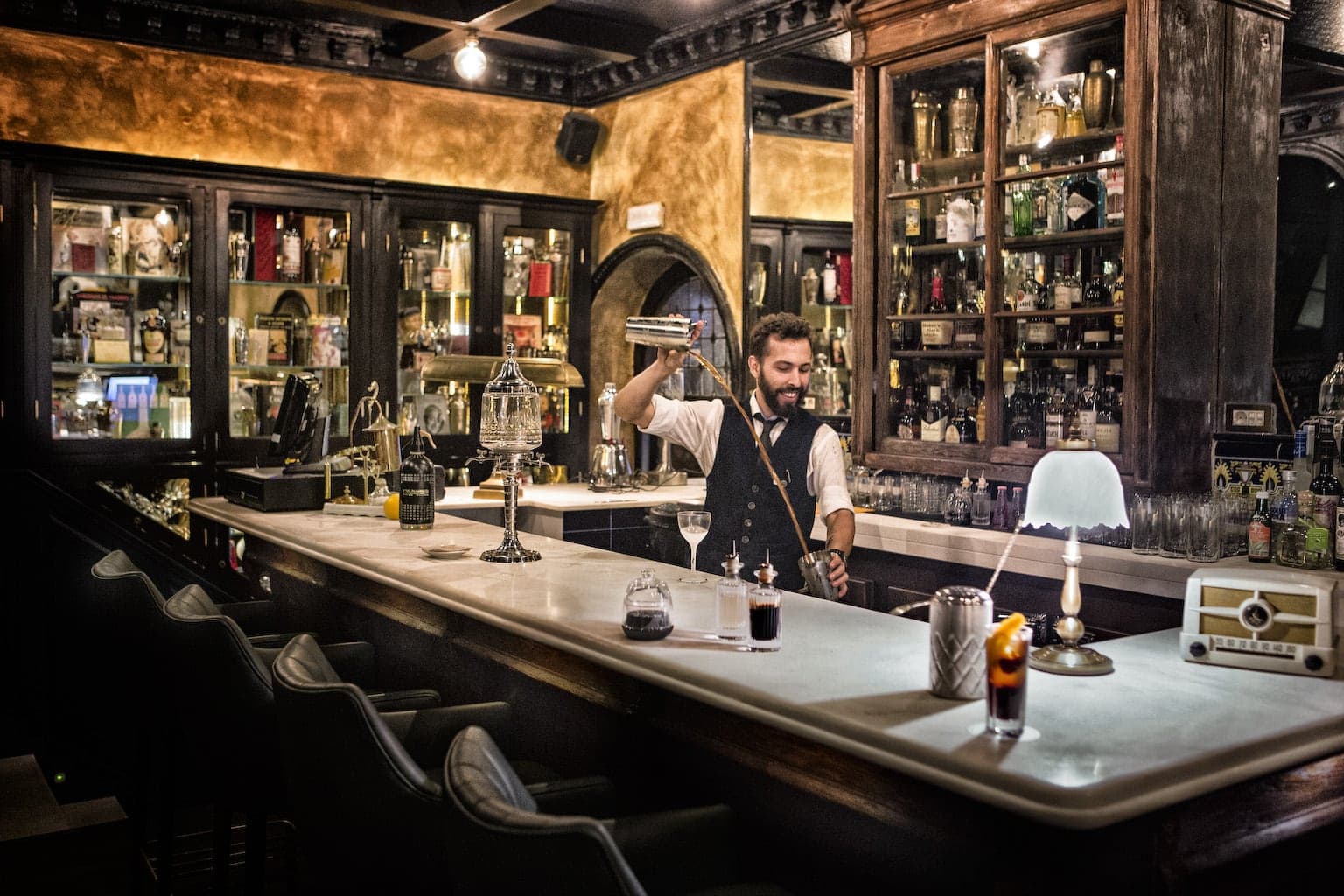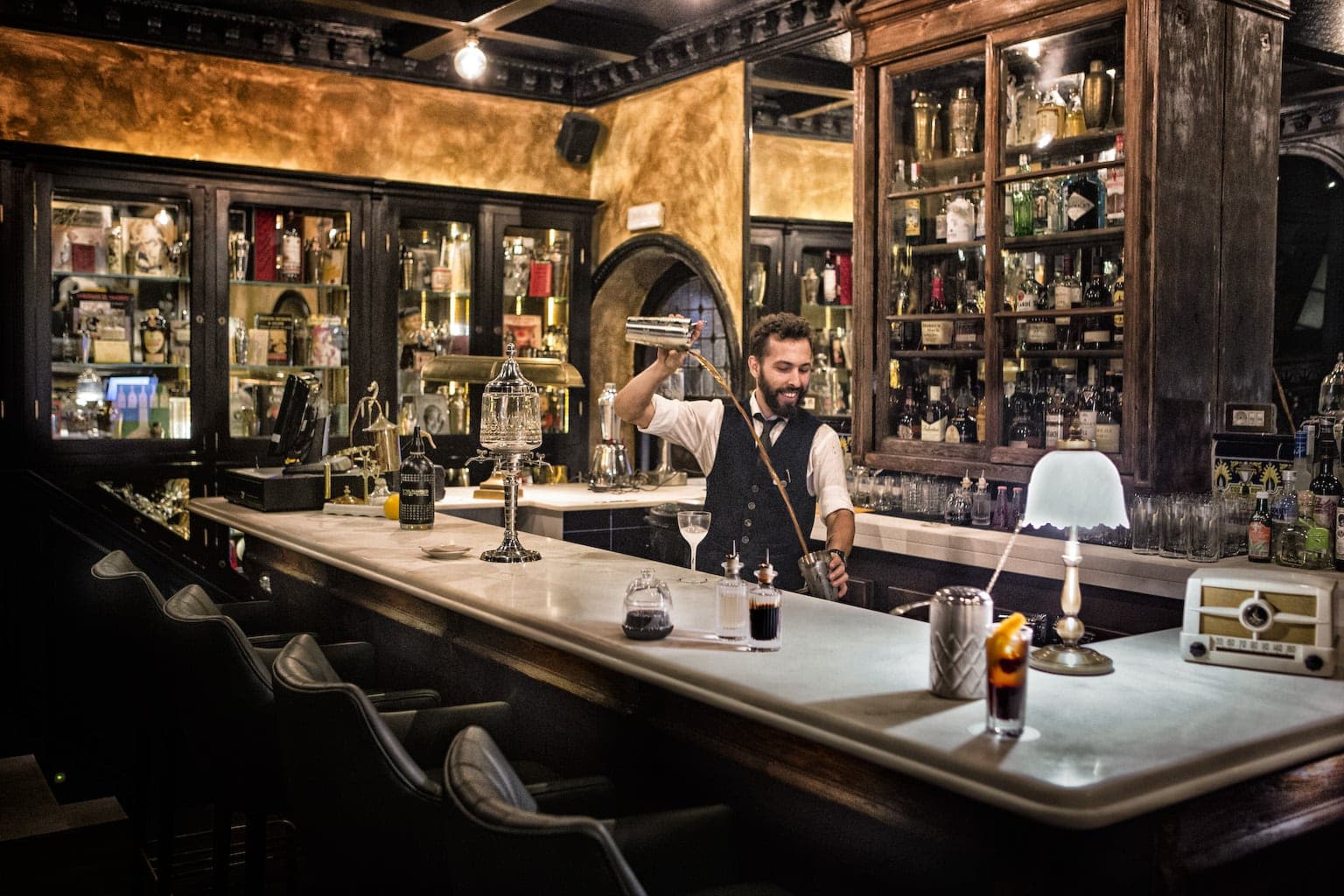 A new lease of life for the classic bar Viva Madrid
Opened in 1856 as Casa Guadalajara, Viva Madrid is one of the emblems of Madrid life. Its iconic period facade of azulejos has known everything: the modernization of the city in the 1920s, the visits of Ava Gardner in the 1950s, the Movida after the dictatorship… This essential place had however crossed a few years of lean cows at the beginning of this century. It should regain its former glory under a new management, that of Diego Cabrera, a reference bartender in Spain and owner of the neighbouring Salmon Guru, a cocktail bar considered one of the best in the world.
In full respect of its history, the establishment has been completely renovated. Moulded wooden bar, gargoyle ceilings and azulejos shine like never before. As in the past, the tavern opens at noon and offers a selection of vermouth cocktails (such as the "media combinacion" so characteristic of Madrid in the 1930s), sherry wines and first-class tapas. The back room turns into a cocktail bar in the evening, entirely dedicated to the great classics. While Salmon Guru looks to the future, Viva Madrid pays tribute to the past, without it ever being past tense.
Don't drink and drive. Enjoy responsibly.