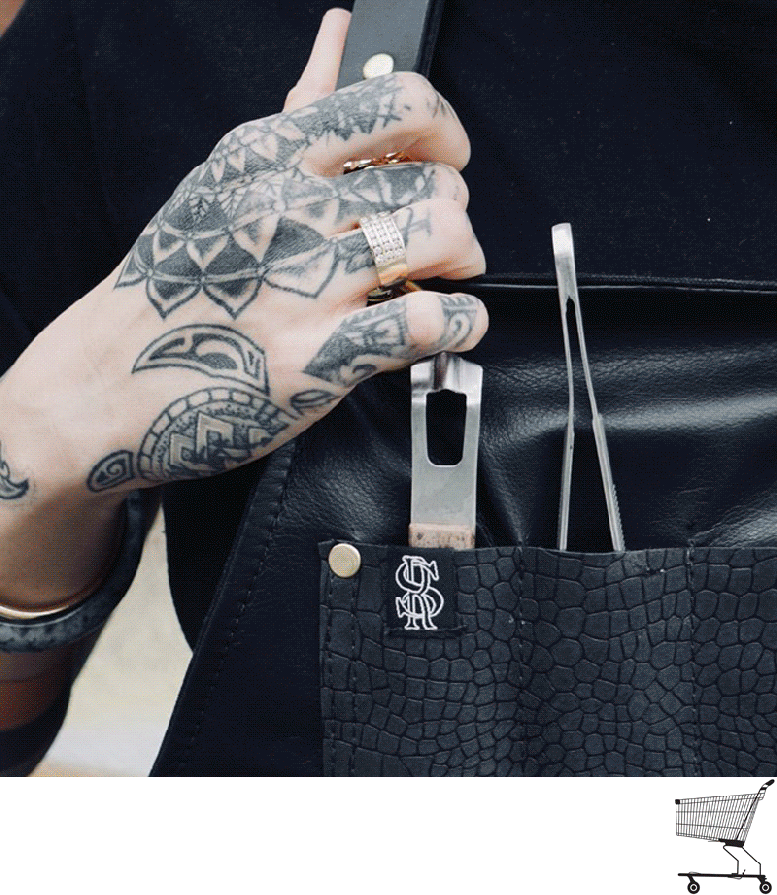 An essential accessory for bartenders and barmaids
This bartender apron is a creation of Search & Rescue Denim Co.
The bartender apron is both elegant and functional. It allows the bartender to have at hand everything he needs to prepare his cocktails and other drinks served at the bar. Pockets are arranged on the apron, to accommodate various objects such as notepads, coasters or a bottle of wine. There is even a back cash pocket to keep the tips. Adjustable to all sizes, the apron is available in several colours, including blue and brown.
Search & Rescue Denim Co is a company specialized in the manufacture of aprons for bartenders but also for other professionals such as stylists, barbers or tattoo artists. The goal of the company is to create accessories that highlight the artisans while protecting their clothes. Based in Vancouver, Canada, Search & Rescue Denim Co was founded by Will Fosdick who focuses on the manufacturing of high quality products.
To obtain the bartender apron, it's over the store of Search & Rescue Denim Co:
Don't drink and drive. Enjoy responsibly.