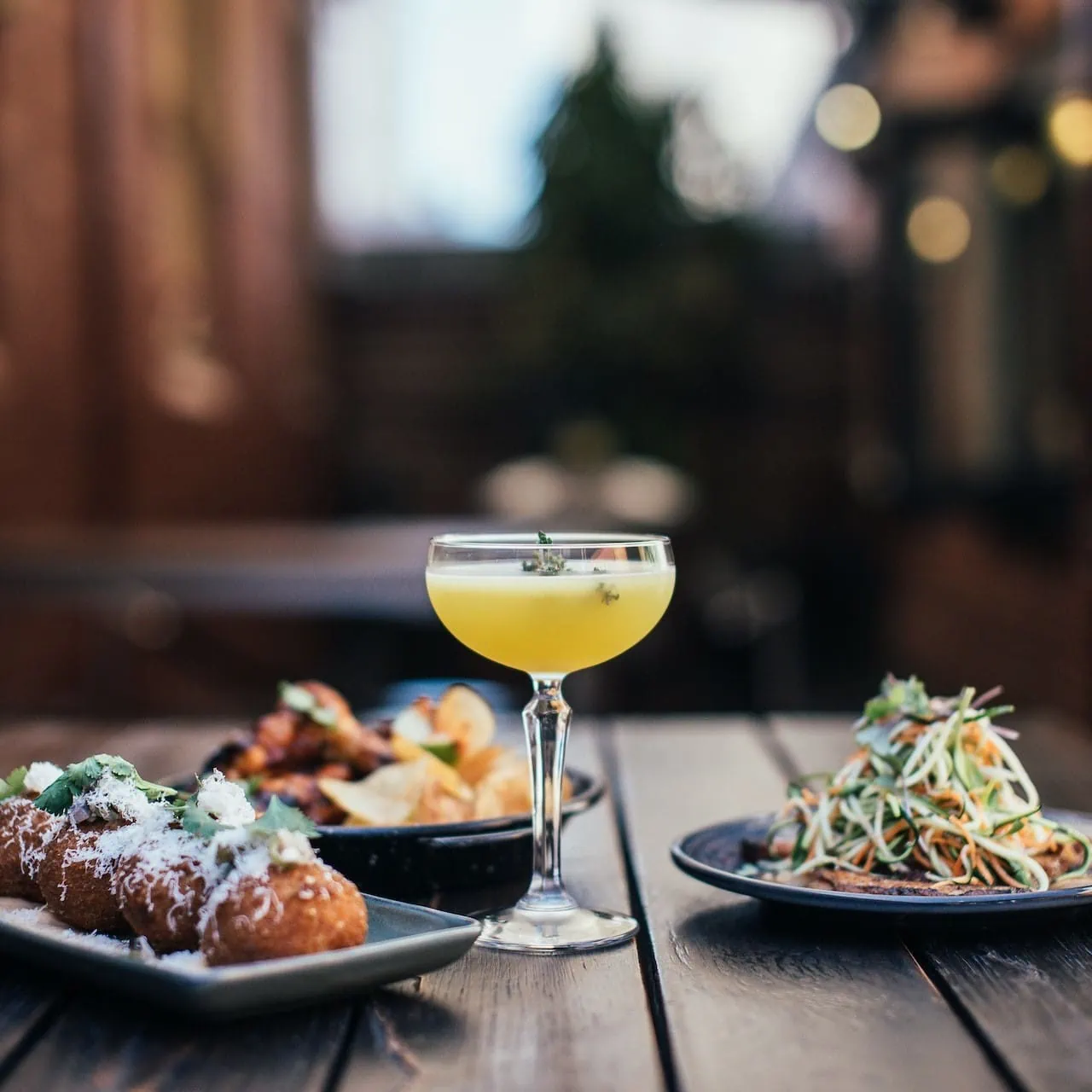 The Perfect Pair: Cocktails and Food Pairing for a Complete Dining Experience
Wine and food have become an all too predictable combination. So, why not stand out by trying something different with cocktails and food pairing?
The right cocktail can enhance any meal, bringing out new and delicious flavors. They're easy to tweak to your liking and there are so many exciting options to try.  
But with so many cocktails to choose from, it can be tricky to know where to start. But creating the perfect cocktail pairing for every course of your dining experience is possible. We'll show you how.
Basic Cocktails and Food Pairing Tips
The flavor is everything in cocktails and food pairing. So, before you play matchmaker, you'll need to know the flavor profile of both the cocktail and the dish. 
The perfect pairing shouldn't have flavors that are too similar. If they do, they may compete to stand out and lose all appeal to the palate. If done tastefully, however, cocktails that complement the flavor profile of the food can act as a delicious extension of the principal flavors of the dish. 
Contrasting flavors are a safer bet for the perfect cocktails and food pairing. They work well as long as they don't overpower one another. For example, if your dish is spicy then a cool, minty cocktail like a Mojito will pair well. 
Pair cocktails with each course with caution. Cocktails have a significantly higher alcohol content than wine so it's not a bad idea to make some of them mocktails or serve them in smaller glasses.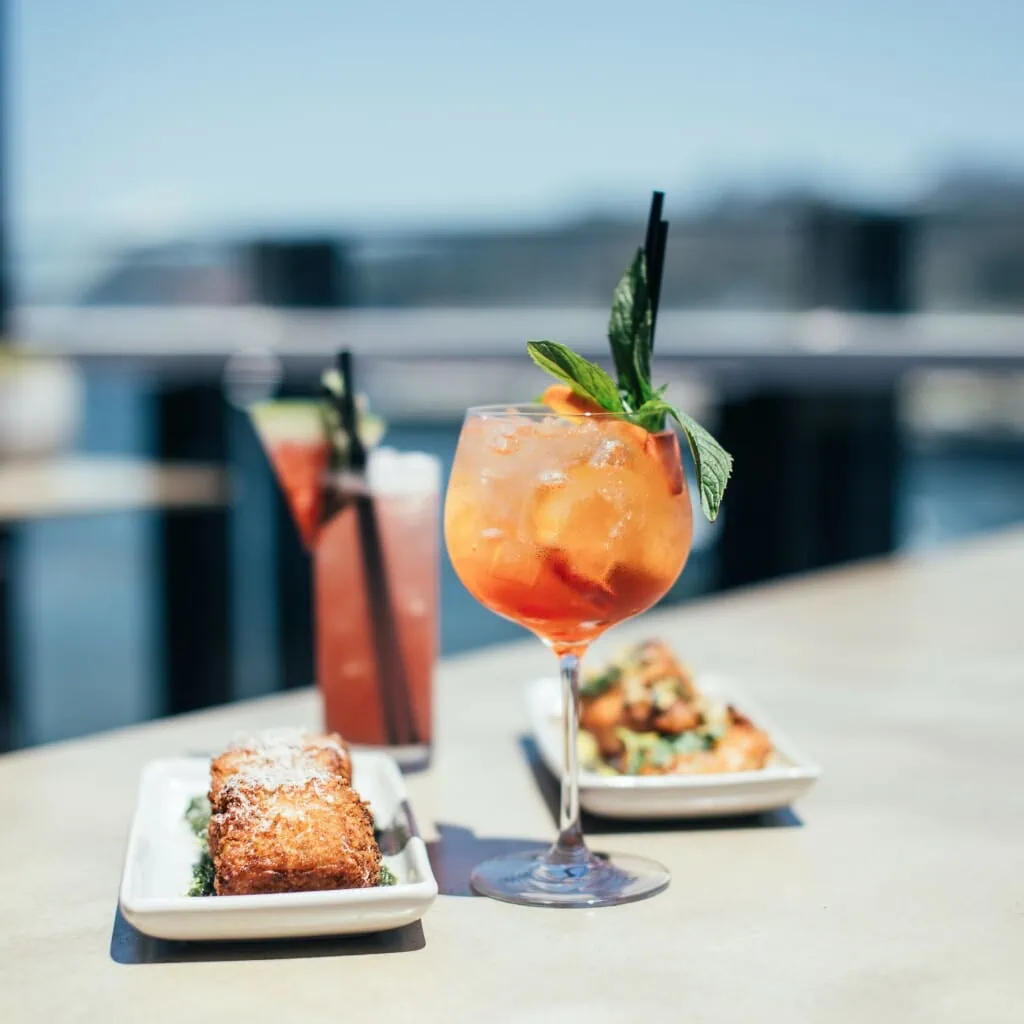 First Course Cocktails 
Start your meal off right! Whether the appetizers are rich and savory or light and refreshing, there's a cocktail out there to complement them. 
Cocktails made with lime complement light and refreshing appetizers like ceviche, shrimp, or salad. These cocktails enhance the citrusy kick found in the appetizer. Think of grapefruit Palomas or classic margaritas. If you want the appetizer to stand out, try tweaking a classic margarita by adding a twist of ginger and nutmeg for a unique pairing. This will be a truly refreshing start to your dining experience. 
Rich and savory appetizers like fried food and charcuterie boards are best suited to cocktails that cut through their richness. The bright and zesty flavors of a traditional gin and tonic would pair well with this type of appetizer. 
Spicy appetizers like jalapeno poppers and chicken wings need a cocktail that can cool them down. Watermelon gin slushie cocktails and a cool cucumber martini will chill the fire.
Cocktails At The Main Event
Now that you've got the appetizer party started, it's time to move on to the star of the show. Pairing your main course with the right cocktail can get it to shine. Whether you're a carnivore or a vegetarian, there's a cocktail and food pairing that will bring out the best in your dish! 
Heavy meat dishes like roast beef and steak pair well with a classic Old Fashioned. The bourbon and bitters deliver a deep flavor to match the richness of the meat. The sweetness of the cocktail also contrasts and complements the meaty flavors. 
If the meat is a little lighter, like chicken or pork, then pair it with a hot apple cider with rum. Apple and pork get on well, and the subtle spices of the cocktail will have your palate agreeing in no time.
For a chicken dish, try a Mule Kick. This cocktail contains strong notes of citrus and ginger beer which enhance the saltiness of the meat. 
Roasted vegetables and vegetarian pasta dishes pair well with light and fruity cocktails. The sweetness of a classic mojito brings out the subtle flavors of vegetarian dishes. A Sex On The Beach and Tequila Sunrise are also good options for a main course cocktails and food pairing experience. 
Cocktails And Dessert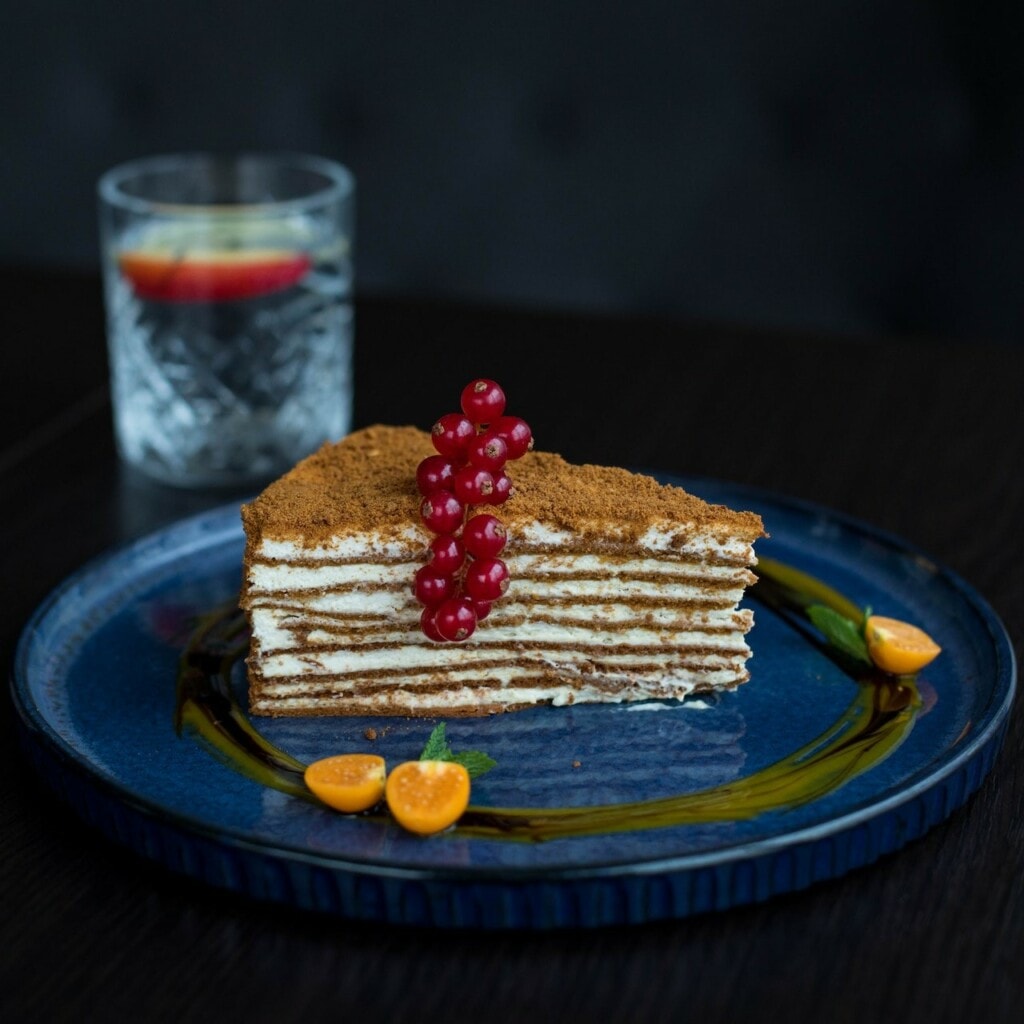 Satisfy your sweet tooth by pairing a cocktail with dessert. 
Rich chocolate desserts like chocolate truffle and mousse pair well with smoky, spicy flavors. The contrast created by this pairing makes the flavors pop. Bourbon, rum, and scotch-based cocktails will do the trick  
Pair fruity desserts with a champagne-based cocktail like a Mimosa. The light, refreshing flavors will play off and contrast each other in delicious and unique ways. If you want to compliment the fruity flavors then consider a Citrus Sidecar cocktail. 
Creamy desserts like custards and cheesecakes need a strong cocktail capable of cutting through the extreme sweetness of these dishes. Classic creamy eggnog or hardy Irish coffee are good options for this kind of cocktails and food pairing.
If you're having plain ice cream, then keep things interesting by pairing it with a Grasshopper cocktail. The minty flavors of the cocktail will work well with the subtle notes of the ice cream.
Enjoying A Cocktails and Food Pairing Experience That's Pure Perfection 
The key to the perfect cocktails and food pairing is experimentation. Don't be afraid to try new flavors or step outside of your comfort zone. Relish the tasty adventure and treat your senses to an exquisite dining experience. You'll find the perfect pair, and your palate will thank you. 
Enjoying our cocktails and food pairing article? Join our newsletter and get more news.
Don't drink and drive. Enjoy responsibly.
Join the community on Reddit
Spirits Hunters is a community dedicated to spirits and the world of mixology. Feel free to talk about the world of mixology and bartending here!
Join