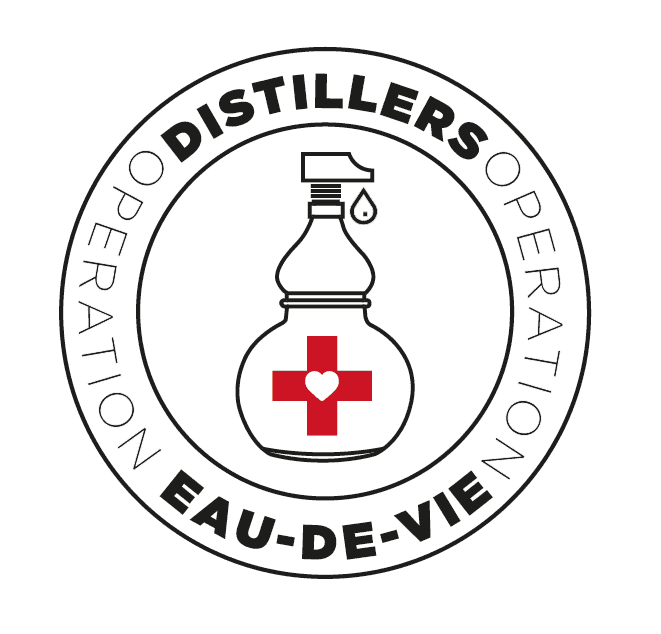 Coronavirus: hydroalcoholic products now become an essential good
Visuel: Polpo-Agency.com
Countries around the world have joined forces to create sanitizer to clean hands and surfaces in the face of the threat of the coronavirus. Read how they are made and the regulations.
---
Spread the news

Ethanol from distillers can save lives! Forward this information to whoever is a distiller or has ethanol. Hospital and people are missing disinfectant, and the most important gesture right now is to keep clean hands and not touch our face.

All over the world, if you are a producer of spirits,know that you can save lives by giving or selling your ethanol!

Contact your nearest hospital or call the government sanitary offices of your country, they will guide you to do this.

Please be careful to whom you give your ethanol to. People are taking advantage of the situation by selling very high price hand sanitizer and disinfectant.

Ethanol is a virucide in a 65-80% ethanol hydroalcoholic solution. 1 litre of pure ethanol is equivalent to 500 hand washes. The objective is to inform about local initiatives such as large mobilizations. Modes of mobilization: ethanol production, hydroalcoholic solutions for cutaneous and surface use, partnerships, etc.
---
Hydroalcoholic products
Hydroalcoholic products are among the most effective solutions for the rapid and efficient inactivation of a wide range of microorganisms that may be present on the hands. Such as the coronavirus COVID-19, the virus that currently affects the entire world with about 750 000 cases reported worldwide.
In the face of the possible lack or difficulty of hand washing with soap and water, hydroalcoholic products then become an indispensable product, for all people from medical personnel to patients and confined persons. Distilleries around the world have put their alcoholic solutions to order to create these gels. Below we present how they manufacture this gel in various countries of the world today.
First we must take into account that the way we manufacture the gel depends on the laws and regulations that vary from country to country, but also on the rules of the World Health Organization (WHO).
In France
There are four recipes for gel. These have an alcohol level that varies between 80%, 75%, 65-75% and 65%. The official government website legifrance.gouv.fr provides the necessary information authorizing, by way of exception, the placing on the market and temporary use of certain hydroalcoholic products used as disinfectant biocides for human hygiene.
In addition, a platform called StopCovid19 has been set up (thanks to Mirakl) to link gel manufacturers and customers. More information: https://stopcovid19.fr
In Scotland
A new portal has been launched to help the Scotch whisky industry supply hand sanitizer. The Scotch Whisky Association (SWA) has launched an important tool for companies to help meet the demand from organisations needing supplies of hand sanitiser. This enables Scotch whisky producers to connect with industrial suppliers to provide high alcoholic strength. More information on the Hand Sanitiser Portal.
UK
Temporary changes to the use and supply of denatured alcohol and duty-free spirits to assist businesses that produce hand gel and hand sanitizer.
Refer to: https://www.gov.uk/guidance/producing-hand-sanitiser-and-gel-for-coronavirus-covid-19
Licensed distiller or gin manufacturer
If you hold duty suspended ethanol in an excise warehouse, you can denature the ethanol by either:
In Germany
In Germany, five recipes are available based on 2-propanol 75.15 ml; either 2-propanol 70%; either 1-propanol 70%; glycerol (98%); ethanol 83.33 ml, or ethanol 70%. To find out more about the recipes visit reach-clp-biozid.
Recipients (who can manufacture and market: Pharmacies, Pharmaceutical Industry, chemical industry, legal entities under public law.
The official regulations are available at bfr.bund.de
United States
In the United States, they created a temporary policy to manufacture alcohol that will be incorporated into hand sanitizers during the coronavirus crisis. The Federal Drugs Agency (FDA) is in charge of disseminating the regulations.
An example of a recommended prescription:
Appendix C. Formulas That May Be Used To Denature Alcohol Before It Is Used in Alcohol Based Hand Sanitizers (Antiseptic Hand Rubs)
Preferred Formula
27 CFR 21.76 Formula No. 40-B
To every 100 gallons of alcohol add: One-sixteenth avoirdupois ounce of denatonium benzoate,17 N.F., and 1⁄8 gallon of tert-butyl alcohol
OR
To every 100 gallons of alcohol add: One-sixteenth avoirdupois ounce of denatonium benzoate, 18 N.F.
For more information on recipes visit fda.gov. And for official regulations visit tbb.gov
Recommendations by the World Health Organization
The WHO provides a document listing recommended formulations for antibacterial gels.
A PDF document can be consulted through this link.
Don't drink and drive. Enjoy responsibly.
Join the community on Reddit
Spirits Hunters is a community dedicated to spirits and the world of mixology. Feel free to talk about the world of mixology and bartending here!
Join