Five hamburger recipes with cocktail taste! Yes, you read well!
We found these hamburger recipes that will taste like your favorite cocktail, and yes, you read well! Cocktail-flavored burgers. And they're great!
The idea came when Tony Sachs from Esquire Magazine was preparing his typical Manhattan cocktail to taste with his hamburgers. From here, he came up with the idea of contacting chefs from all over the world to recreate delicious cocktail recipes in hamburgers.
Manhattan Burger (Created by Neil Ross of Little Giant, Portland, Oregon)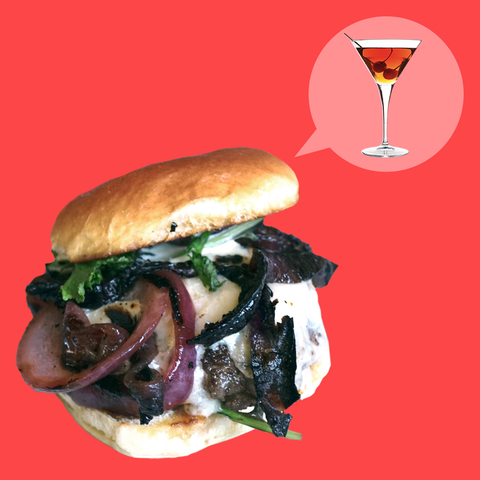 Hamburger with ground beef, pickled onions, vermouth aioli, fennel salt, cheddar cheese. The secret lies in preparing pickled onions with Angostura bitters. On the other hand, the vermouth aioli with Antica Formula and sherry vinegar. Of course, you must taste the hamburger with a Manhattan cocktail!
Old Fashioned Burger (Created by Mike Wajda of Proof On Main of Louisville, Kentucky)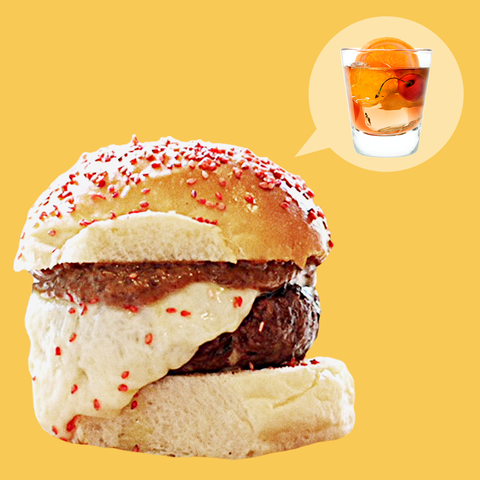 Hamburger with ground beef, cherry mustard and burnt orange, sesame with a bitter taste. To recreate the taste of Old Fashioned, luxard cherries and oranges are needed to prepare the mustard. You should also prepare sesame. You must bathe white sesame in your favorite bitter Old Fashioned.
Bloody Mary Burger (Created by Anyesha Arrington of Native, Santa Monica, California)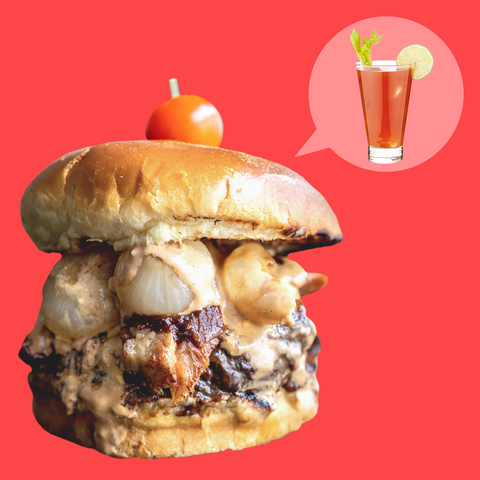 Hamburger with ground beef, tomatoes, Anyesha steak sauce, secret sauce and cocktail onions. Mainly focus on Worchestershire sauce, tomatoes and pickles to recreate the flavor of Bloody Mary. For the special sauce and secret sauce the recipe is this way.
Mojito Burger (Created by Errol LeBlanc of Pamplona, Las Vegas, Nevada)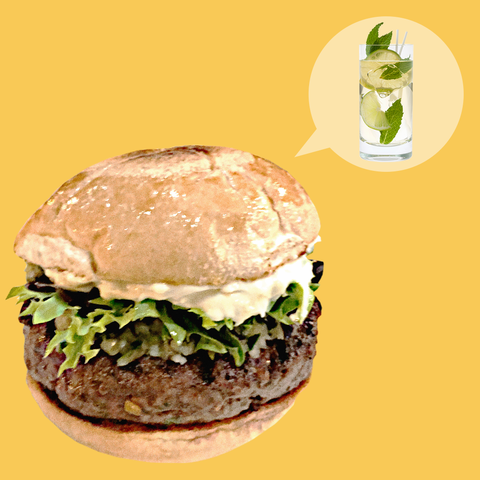 This hamburger is created by the Pamplona bar whose best-selling cocktail is the Mojito. Made with ground lamb and beef, citrus mint chimichurri and rum glaze.
Margarita Burger (Created by David Burke of Woodpecker, New York)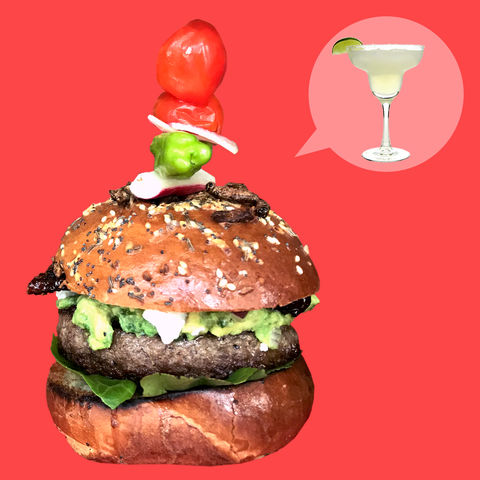 Ground beef, guacamole, cabbage salad and cooked crickets. The salad will include jalapeños, champagne vinegar and lemon juice. This acid will help digest the hamburger, such as Margarita, which also has plenty of acid and will also recreate cocktail flavors.
You can check out more cocktail burger recipes here.
Don't drink and drive. Enjoy responsibly.