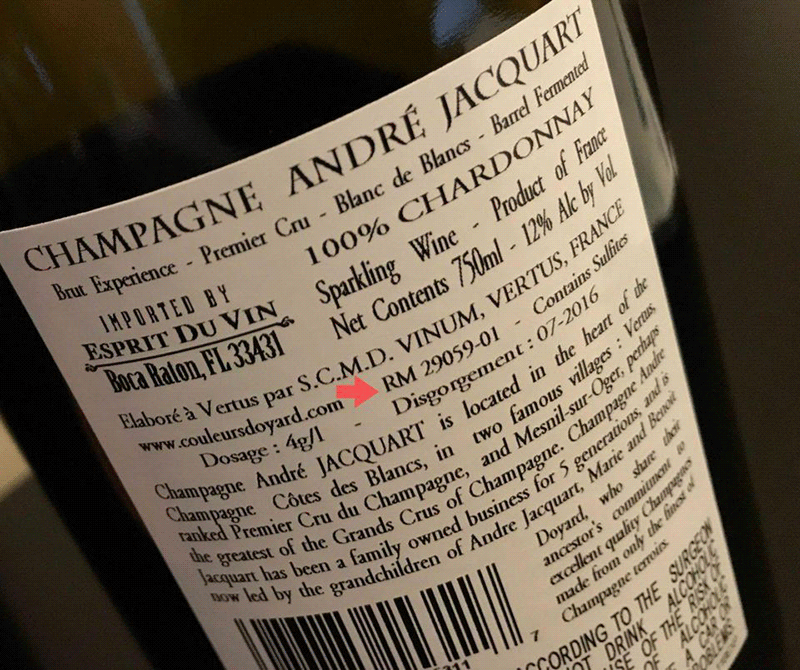 Four tips to learn how to read a bottle label
You may find that in alcohol bottles each label differs according to the composition. We give you four tips for reading a bottle label.
To read a bottle label we must also consider what kind of spirit we have on hand. In fact each label will vary depending on the alcohol, whether it is a tequila, a cognac, a bourbon, a champagne…
Four tips for reading a bottle
#1 What's in the bottle?
A set of information tells us what we have in our bottle: producer or brand, type of spirit. For example, "White Rum X Brand". If we do not see the exact type of spirit indicated, it is an indication that the alcohol does not qualify for the category, or it may be an alcohol such as distilled spirit based on agave (unofficial tequila or mezcal).
Other details are the subcategory, such as single malt or blended for a Scotch whisky, VSOP for a cognac, or reposado for a tequila. The degree of alcohol (proof / abv) indicated, which is usually 40% or 80 proof. If it is less than this we have a liqueur or a flavored spirit.
And of course we will also have the indication of the size expressed in milliliters or liters, either 1 liter, 750 ml, 375 ml … In champagne, we have volume of wine, alcohol content.
Since 1979, champagne labels have included several mandatory factors, in accordance with European Union legislation: name of the appellation Champagne, the trade name of the house or producer, type of wine depending on the sugar content, name or code number of the winegrower, country of origin.
#2 Manufacture and location
On our label you will find ingredients and/or raw materials and indications such as "100% Agave", "Distilled from Corn"…
It is customary for spirits produced in the United States, that the distillery brand on the label is the one who makes the drink. But there are other practices where one distillery distills and ages and/or bottles on behalf of another distillery. For spirits from other countries the label must include the country where it was produced and the name of the bottler or importer. For champagne, the place where the wine is produced (town or city).
#3 Age
Your bottle may include her age as well as it may not. But again, it all varies depending on the type of alcohol. For whisky: single barrel, single cask bottling, means a blend whisky. In cognac we have the indications VS, VSOP, XO. For the bourbon "Straight Bourbon" (two years minimum), "Bottled-in-Bond" (four years minimum). For rum, it depends on the country.
Other indications such as NAS non-age-statements mean that we have an alcohol that results from various blends of various ages. Another indication for this characteristic is the word Solera, we see it in bottles of sherry, rum and other spirits.
We also find barrel aged and cask finished, to indicate that an alcohol spent some time in one or more barrels.
#4 Rarity
To recognize the rarity of a bottle we must be guided by the batch and bottle number (Batch / Bottle Number). If you do not find these indications it is because most mass production does not include such information. We can see this data on bottles from small producers, and from large producers who want to highlight limited editions.
Don't drink and drive. Enjoy responsibly.
Join the community on Reddit
Spirits Hunters is a community dedicated to spirits and the world of mixology. Feel free to talk about the world of mixology and bartending here!
Join