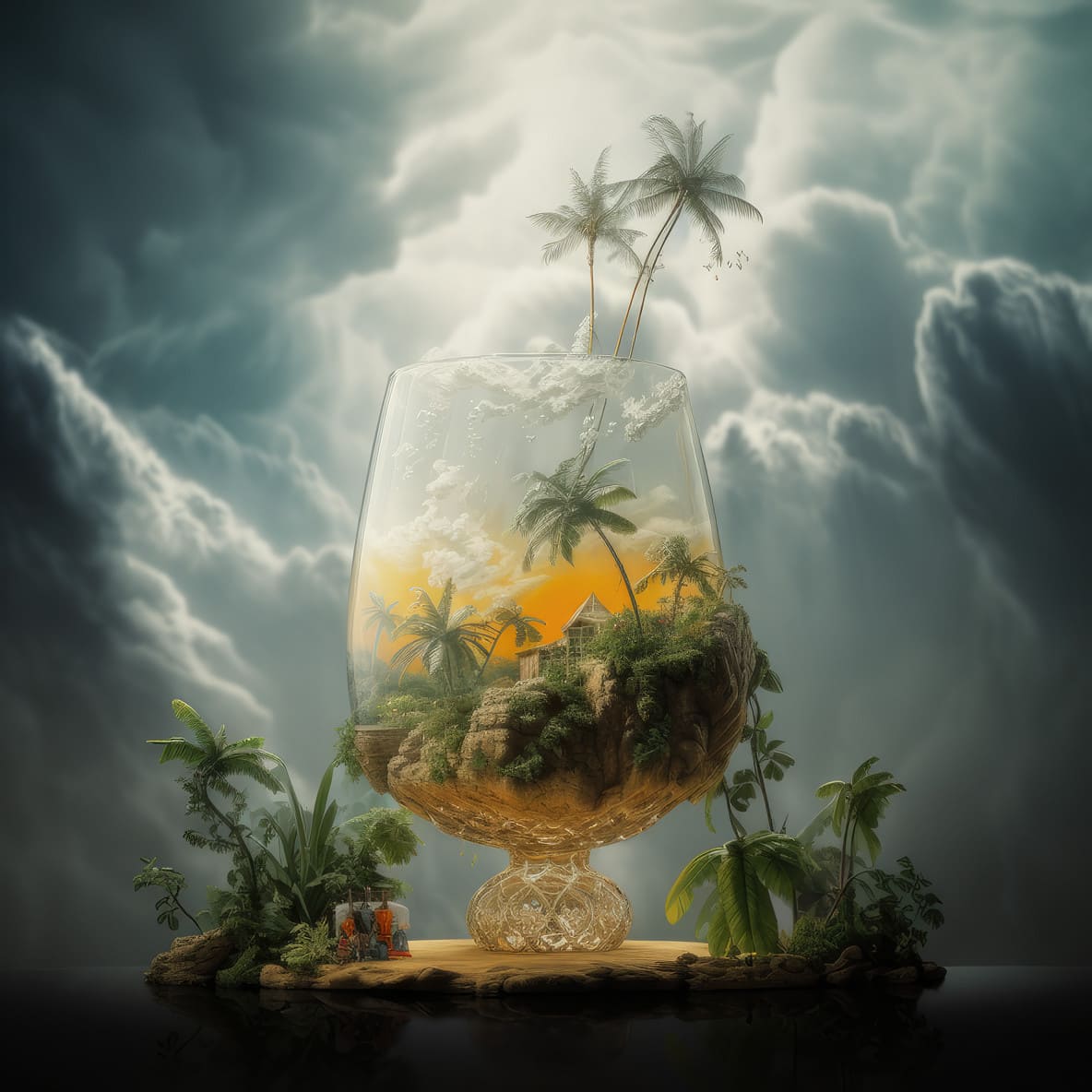 The Rich Heritage of Indian Ocean Rum
The Indian Ocean region boasts a long-standing tradition of rum production, with distilleries pushing the boundaries to create authentic, cane-to-glass experiences coupled with innovative twists, including Indian Ocean rum.
Historical Significance
Sugarcane, the cornerstone of this fiery elixir, has been cultivated for millennia in India, forming the foundation of this storied beverage. The art of rum distillation has been practiced for centuries in Réunion and Mauritius, each contributing its unique touch to this age-old craft. While the local rum industry remains relatively modest, it's rapidly gaining recognition on the global stage due to a surge in quality and craftsmanship.
Mauritian Distinctiveness
In Mauritius, Grays stands out for not only cultivating its own sugarcane but also producing its molasses, a rarity in an industry heavily reliant on imports. This distinctive approach offers a genuine reflection of the Mauritian terroir.
The Réunion's Agricole Expertise
Réunion specialises in agricole rum, a variant crafted directly from sugarcane juice, as opposed to molasses. Producers like Isautier excel in fermenting and distilling cane juice, resulting in a rum celebrated for its fresh, herbaceous notes.
Seychelles Emergence
The Seychelles, nestled near the equator, is witnessing the dawn of a new era in rum production. The d'Offay brothers inaugurated Takamaka in 2002, marking the first modern distillery in the nation. By employing heritage sugarcane varieties and former bourbon barrels for ageing, they've garnered attention from esteemed bartenders and rum collectors.
A Mai Tai vs. a Mau Tai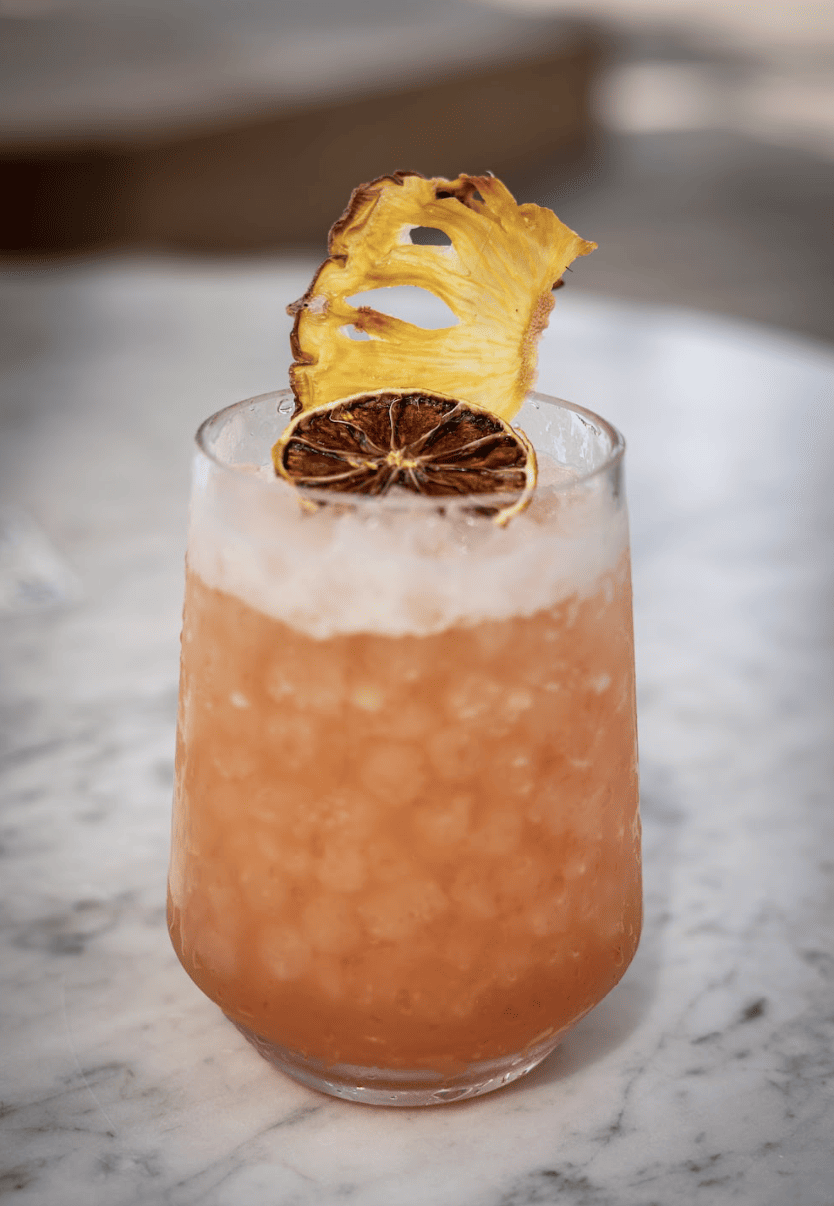 The Mai Tai, a quintessential Tiki cocktail beloved by rum enthusiasts worldwide, boasts a storied history shrouded in mystery. Its elusive creator and original recipe remain subjects of debate, contrasting sharply with more established classics like the Old Fashioned and Daquiri. Despite this enigma, the Mai Tai's rise to fame appears linked to a larger cultural phenomenon.
The term 'Tiki' finds its roots in Polynesian culture, referencing religious wooden idols. However, the American 'Tiki movement' was a loose adaptation, marked by cultural borrowing and stylization. Donn Beachcomber's 1933 venture in Hollywood, pioneered by Ernest Gantt, introduced sweet, fruity rum concoctions and Cantonese-inspired cuisine, sparking a national craze. This movement gained further momentum during WWII, as Pacific Theatre exposure fueled a fascination with a sun-drenched, carefree lifestyle.
The Mai Tai's creation is attributed to both Donn Beach and Victor 'Trader Vic' Bergeron, with conflicting claims. While Beach's assertion dates back to 1933, Bergeron's 1944 claim and the subsequent establishment of Trader Vic's franchise secured his place in cocktail history. In a 1970 interview, Bergeron detailed his original concoction, attributing the name to a Tahitian exclamation of delight.
Today, Tiki drinks, including the Mai Tai, evoke a sense of nostalgia. However, their elaborate garnishes and presentation can lead to significant waste. Bartenders, recognizing the need for sustainability, are finding innovative ways to reduce this footprint. At Lab 22, for instance, a focus on reusing fruit peels and dehydrating garnishes aligns with contemporary values while preserving the Mai Tai's essence.
While the Mai Tai navigates the complexities of contemporary bartending, its enduring legacy remains a testament to the enduring appeal of this enigmatic cocktail
An innovative creation: The Mau Tai 
While the Indian Ocean may not boast a globally renowned rum cocktail like Cuba's daiquiri or Puerto Rico's piña colada, the islands of Mauritius, Réunion, and the Seychelles often infuse their rums with an array of fruits and spices, blending them with fresh juices. The following recipe, featuring Mauritius's Grays distillery and its molasses-based rum, New Grove, exemplifies this tropical explosion of flavours.
Here's how to make one: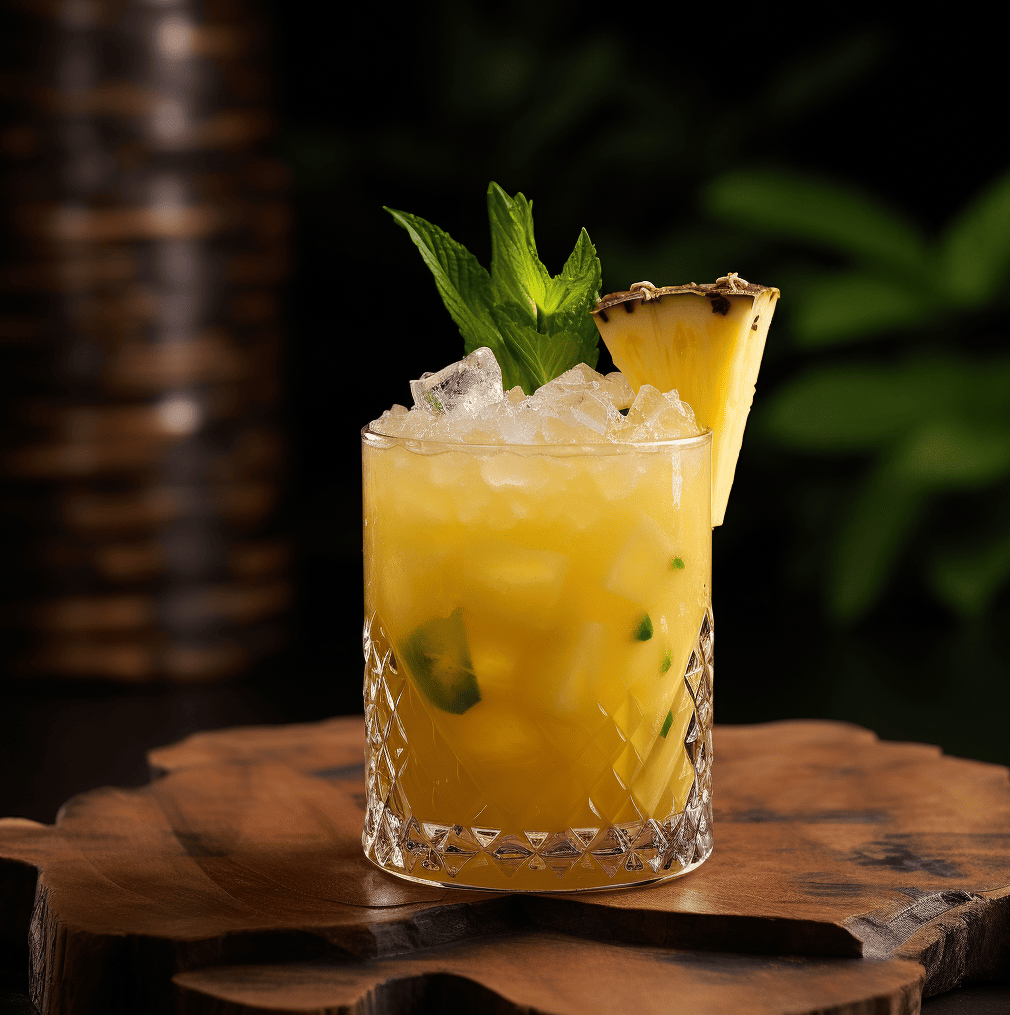 Mau Tai is the mauritian take on the mai tai
Ingredients:
30ml Indian Ocean Rum of your choice (but we glady recommend Takamaka Rum)
30ml unaged sugarcane juice rum (agricole)
30ml pineapple juice (preferably fresh)
20ml fresh lime juice
15ml mango juice
15ml fresh passion fruit
Pineapple wedge
Pineapple leaves
Sprinkle of toasted coconut chips for garnish
Method:
Shake the rums, juices, and passion fruit with ice for 20 seconds.
Pour into a highball glass filled with cracked ice.
Garnish with a pineapple wedge and pineapple leaves.
Top with toasted coconut chips.
Embark on a journey of taste with this vibrant concoction, a testament to the Indian Ocean's rum-making mastery.
Join the community on Reddit
Spirits Hunters is a community dedicated to spirits and the world of mixology. Feel free to talk about the world of mixology and bartending here!
Join