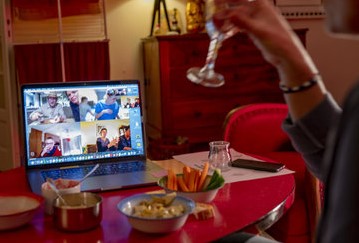 Remote party and online cocktails, the internet unites us
Photo: A Paris, 20 mars 2020. — © Cyril ENTZMANN
Nowadays a large part of the world is confined to the home, how can we have fun? Cocktails at home, internet parties…
To socialize during the coronavirus confinement, many of us turn to the internet. Thanks to it, we can make video calls, see each other and talk in a "closer" way. Snack lovers are looking for the solution and nothing is easier than sharing a cocktail online. Or whatever is your favorite drink to toast. Also, online games, society games, and even remote parties with online bar DJ sessions.
Others are forced to spend their birthdays alone. This is the case of Martin who celebrated his 30th birthday, almost alone, says Le Temps. A few weeks ago, he imagined sharing a toast with his friends or organizing a party. The coronavirus makes it necessary to do the opposite. "I had asked for my Thursday at work to go to the mountains with friends. Of course, I cancelled. It was a moral blow, but my colleagues emailed me an invitation for a "cyberdrink". I clicked on the link and fell nose to nose in front of about ten friends with beer in hand, to celebrate my birthday via Google Hangout." And that wasn't all, Martin was expecting a gift sent by his loved ones behind his door.
To make things more enjoyable, others are turning to online games. There's a game called House Party, or an application to download to your cell phone. With House Party we can discuss and create Time's Up or Trivial Party style challenges with friends without leaving the room. Others are looking for online card games.
What about Afterwork?
And for those who work at home and not at the office, the topic of afterwork, drinks after work, is another one. Julia, from Switzerland, says: "We communicate via Skype. When we all finish work, we serve each other a beer. We cook, we do everything while we talk. We introduce our pets. We couldn't do that in a bar. We even had a costume party! But nothing can replace real contact."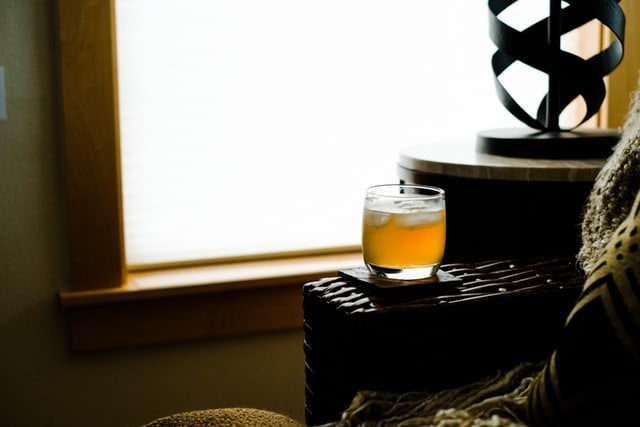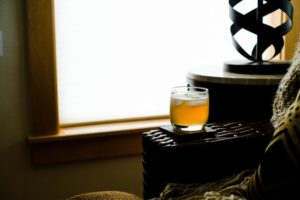 Creating Home Cocktails
And to say goodbye, here's a way to make cocktails out of whatever's in your cupboard. The cocktail called "quarantini" is any cocktail based on what you have. For example:
One pint to two pints of a spirit like vodka or gin.
22.5ml of a citrus fruit such as green or yellow lemon juice
15ml to 22.5ml of a single syrup for sweetening. If you don't have it you can prepare it very easily: boil sugar and water in equal parts until they liquefy.
Shake the ingredients with a little ice in a shaker or if you don't have any, add two pints. Finish by filtering the mixture into a cocktail glass.
Don't drink and drive. Enjoy responsibly.
Join the community on Reddit
Spirits Hunters is a community dedicated to spirits and the world of mixology. Feel free to talk about the world of mixology and bartending here!
Join