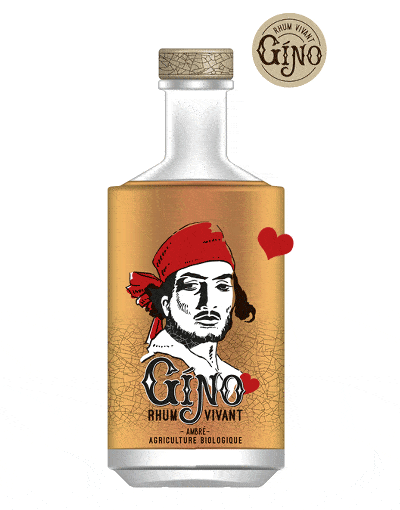 France. Discover Vivant: the French project for 100% organic, additive-free spirits
Vivant is a brand in the making that proposes to produce exceptional spirits, 100% organic and without additives. The cultivation of its basic ingredients does not include insecticides, herbicides or fungicides. Also, during the preparation of the alcohols, no additives such as sugars, colorants, bleaches, food flavors, texturizing agents, antioxidants and other color fixatives.
Among the spirits produced by Vivant are cognac, gin, whisky and rum. The latter two being the latest additions to the Vivant catalogue and available from September 2018.
The Vivant spirits range
Gino – rhum ambré paysan: with organic sugar cane from Peru and whose sugar has been crystallized naturally. Gilded in cedar barrels.
Silène – whisky français: made of organic malted barley grown in Charente and distilled in a traditional Charentais still.
Decroix – gin aromatique: The Decroix farm has owned a Sichuan pepper plantation for 20 years. To this base were added ginger, angelica and, of course, juniper berries, native to the coasts of Montmorella.
Decroix – cognac: produced by vinification with native yeasts. The wine is distilled according to the Charentaise method. The brandy is aged between 8 and 15 years in French oak barrels.
The marketing of Vivant spirits was made possible by a fundraising campaign on the KissKissBankBank website.
Don't drink and drive. Enjoy responsibly.