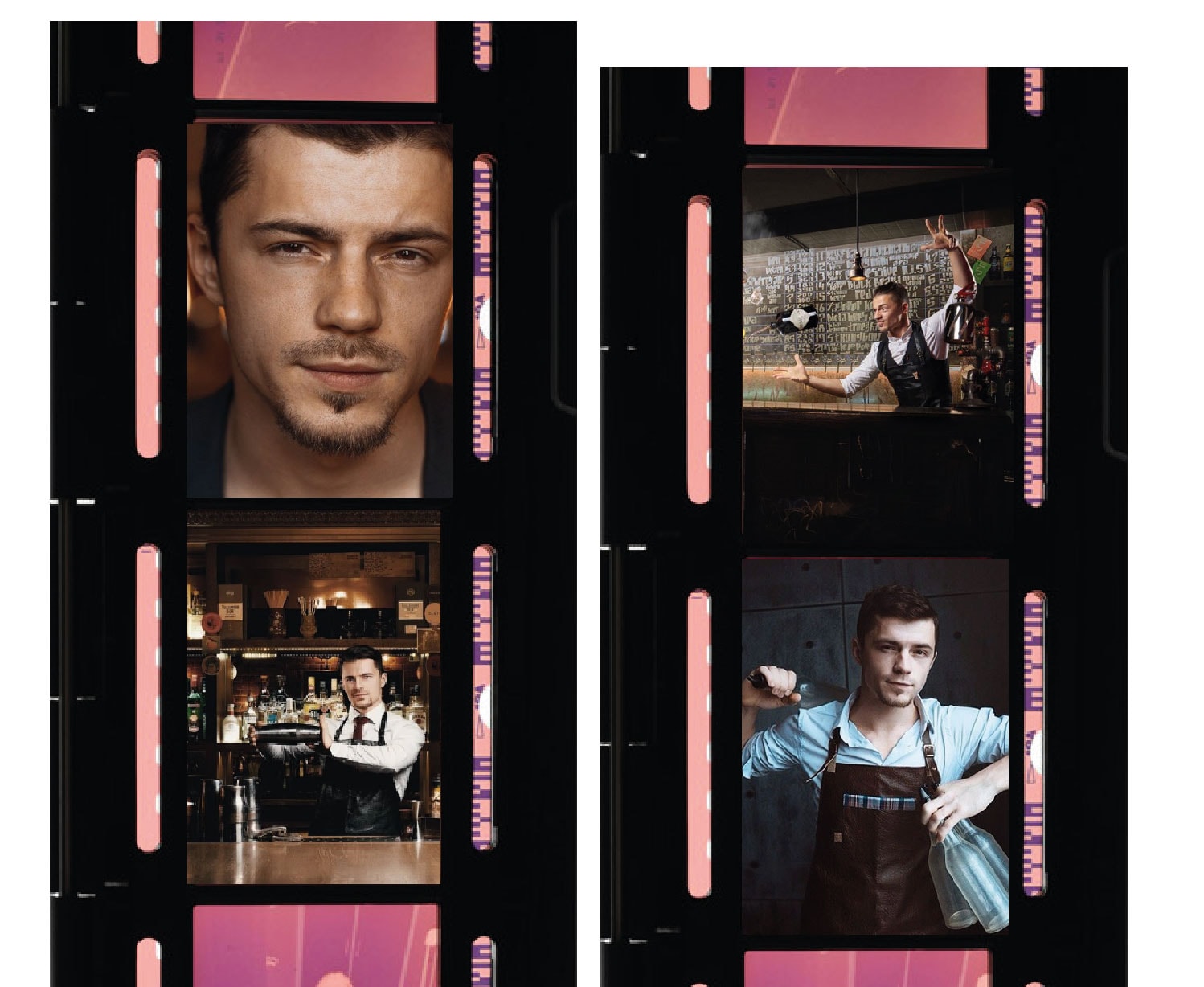 Knowing Ivan Usov, winner of the Best Confinement Tuto, in 7 questions
Ivan Usov is a bartender and flair expert from Russia. Since 2008 he has been mixing and juggling with his shaker in the bartending scene.
He is also the big winner of the final of our contest Best Confinement Tuto (CONFINEMENT BARTENDER CONTEST). We got the opportunity to know Ivan a little more in 7 questions. Read the interview below.
SPIRITS HUNTERS: 1. Where are you originally from?
IVAN USOV: I live in St. Petersburg. This is the most beautiful and inspirational city of Russia
2 – How long have you been a bartender?
I have been working as a bartender since 2008. My favorite direction is flaring and show. In 2018 and 2019 I won the Roadhouse World Flair in tandem, as well as many competitions in solo. I also enjoy making creative videos. But more importantly in my work, the most important thing is the emotions of the audience.
3 – What brought you to the world of bartending / what inspired you to become a bartender?
Bartending is a very broad area. I think that any creative bartender can find a niche for himself to create something new and unusual.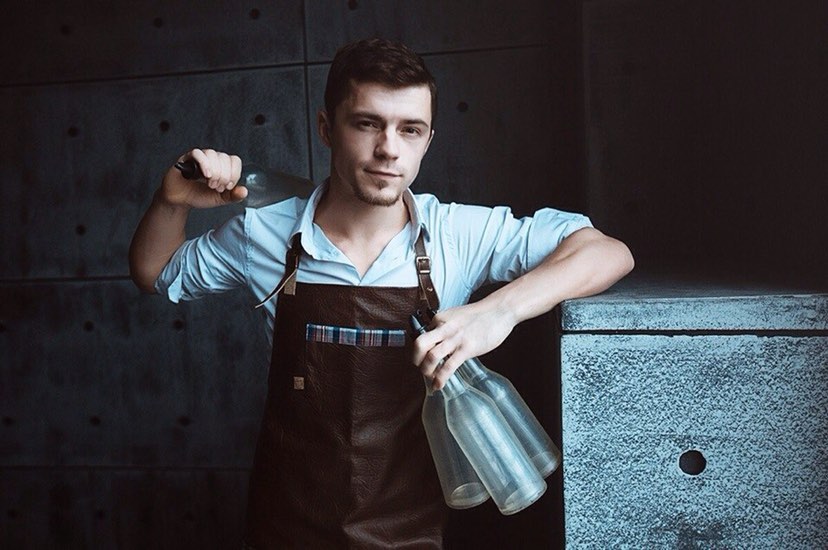 4 – What have you discovered about yourself being a bartender?
Working in a bar, I realized that I like being in the spotlight, although I have always been a humble person. I started developing showman and flairing skills, which gave me great fame and the ability to travel every month and create new things.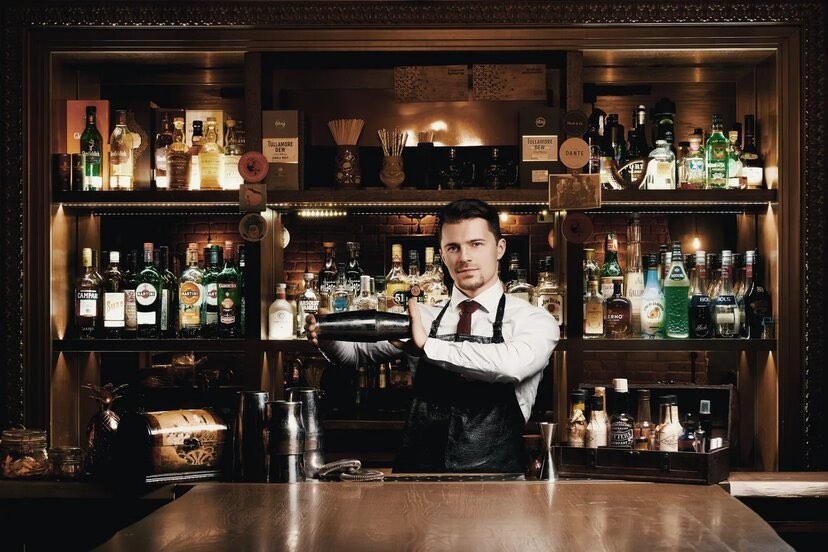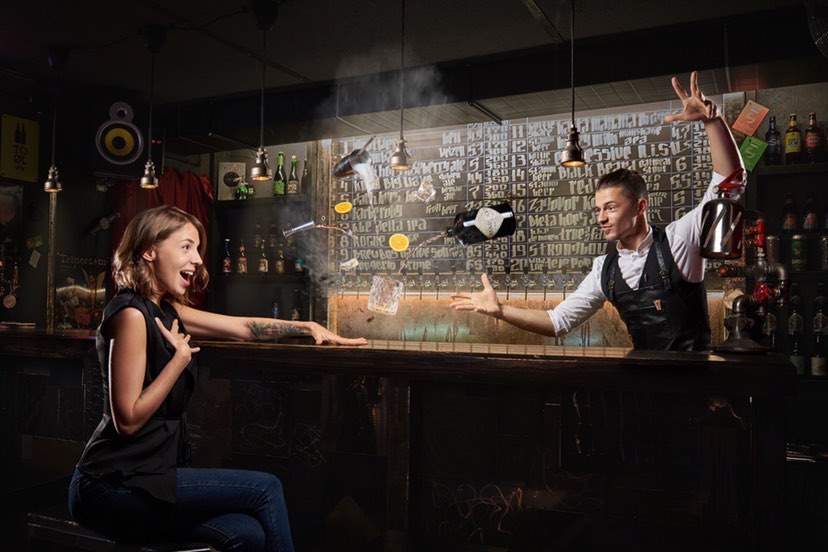 5 – How is the situation in your city/country regarding Covid?
For me Covid was a great opportunity to change my mindset and create a lot of new videos. Also I understood a lot about the Russian government…
6 – What inspired you to make the video you've sent us for the Confinement Bartender Contest?
It was a project which I already wanted to make the whole year. I searched people who can help me with my idea and finally i did it 😉
7 – Is your bar open today?
I'm not working behind a bar. Only events, shows and online projects. 🙌
Thank you Ivan! And congratulations again on winning the BEST CONFINEMENT TUTO  – CONFINEMENT BARTENDER CONTEST!
Ivan Usov's Winning Recipe
"Bartender Symphony" Cocktail
Bourbon – 45ml
Lemon juice – 20ml
Homemade Tepache syrup* – 20ml
Egg powder – 1g
Method: Shake & Strain
Glass: Champagne saucer
Garnish: Lemon peel
✔️Tepache syrup Recipe:
Pineapple peel 300g.
Pineapple 100g.
Cinnamon 1 stick
Clove 4 pieces
Sugar 250g.
Water 500ml.
Put all ingredients together and leave for 2 days.
Then vaporise it to a syrup-like consistency.
🧊Perfect ice
Pour water into the foam container and put it in the freezer. Get out before it is completely frozen! You get perfect clear ice!
You can follow Ivan Usov bartending skills and shaker adventures via his Instagram accounts:
Don't drink and drive. Enjoy responsibly.
Join the community on Reddit
Spirits Hunters is a community dedicated to spirits and the world of mixology. Feel free to talk about the world of mixology and bartending here!
Join