top_ten
Top ten
Here are the Belgian breweries to discover where you can have a beer and appreciate their brewing process.
___________________________________________________________________________________________________________
Belgium is renowned for its beers. Its enormous variety covered in 2011 some 1150 original beers produced by 146 breweries and 44 brewing companies. Today the country has 250 Belgian breweries and it is speculated that there are at least 1500 beers.
Belgian breweries use all four fermentation methods (bottom, top, spontaneous or mixed), so you are sure to find beers with strong or moderate alcohol content and a wide variety of aromas.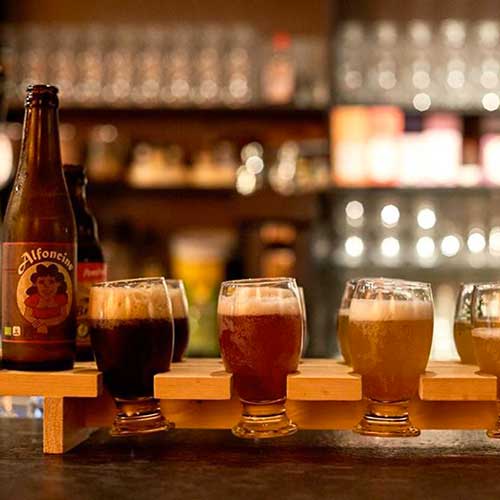 10
 Close to Grand-Place and nested among touristy bars and restaurants, The Sister Brussels Café offers more than 70 organic Belgian brews. It is open from breakfast until the sun comes down! You can also come here to admire art exhibitions or take salsa and yoga classes.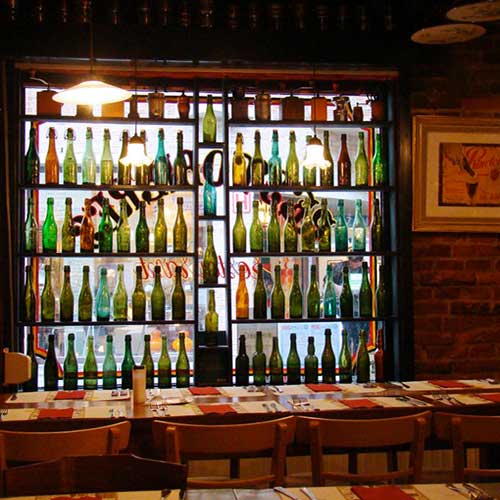 9
Restobières
If you like Belgian food and beer, then… this is the place where you want to be. Taste their original and popular prune rabbit with a trappist or an old gueuze. A great atmosphere where food and beer are better together.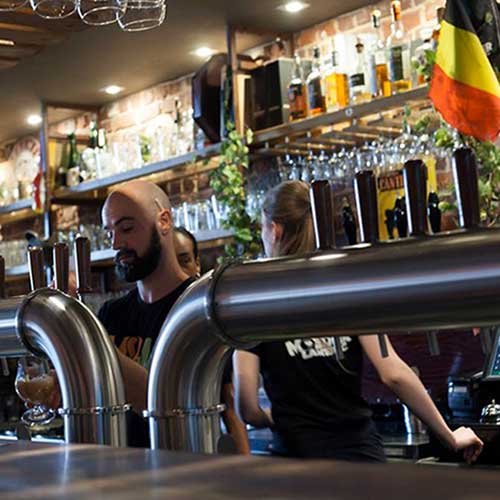 8
Moeder Lambic Fontainas
This brewery has been offering their service since 2009 in Place Fontaina. It also organizes plenty of events just because there is always a reason to party. This is a very recommendable place for social drinkers.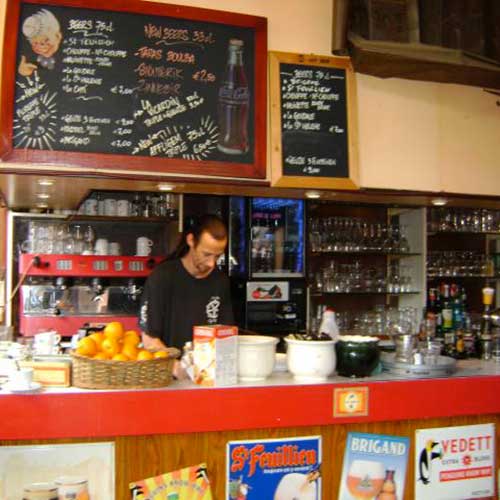 7
La brocante
La Brocante brewery offers more than just craft beer! It is an ideal place for a Saturday afternoon with coffee, your friends and jazz music. Come and chill out with its excellent atmosphere and 100% Belgian ale.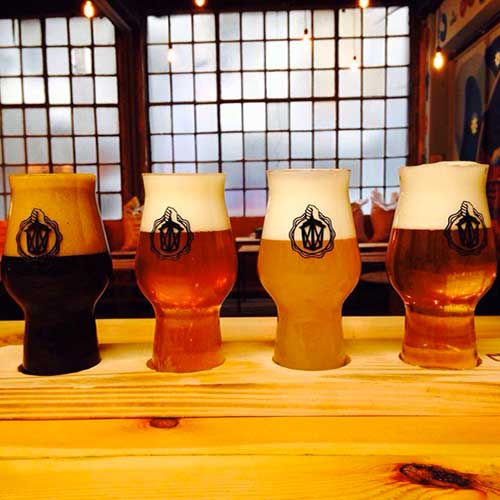 6
L'ermitage
This autonomous brewery is destined to continue expanding. Its quest for quality makes the process move a little slower, but their creativity and their passion for brewing is guiding them towards success.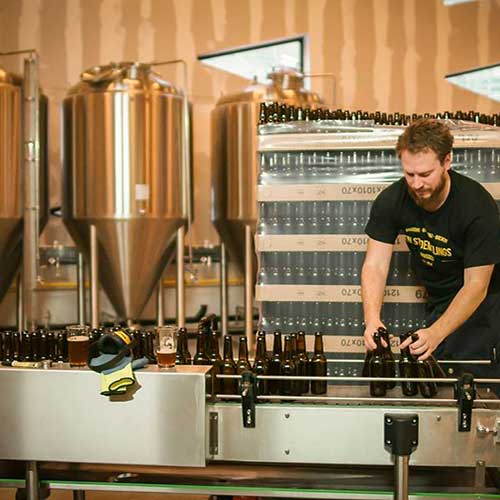 5
En Stoemelings
Another young brewery launched in 2013, based on the idea that before, there were only two breweries in Brussels. The fact that En Stoemeling is a craft beer pioneer in the city, motivated the two brewers to continue the business, and now it have become an iconic spot for beer consumption in Brussels.
4
Brussels beer project
Come and join the playground at the Brussels Beer Project, a collaborative and innovative group willing to « bring fresh air into a sometimes too conservative Belgian craft brewing scene » with their craft beers. Belgian craft beer. This is not a place that brags about how old they are. On the contrary, they are proud to be a millennium brewery.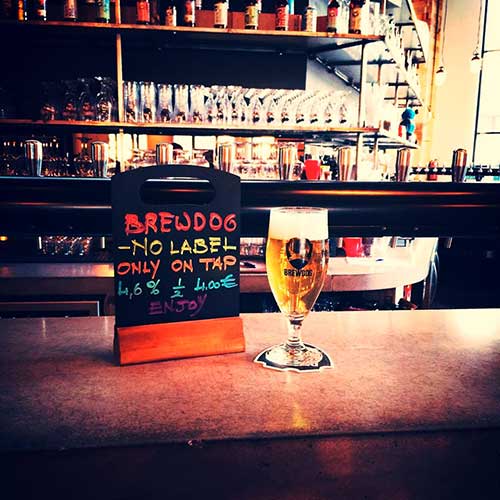 3
BrewDog
This famous brewery is considered to be the "home of beers" by its fans in Brussels. The BrewDog is well known even outside Belgium. It's a great place to unwind and is only five minutes walking from the Grand-Place.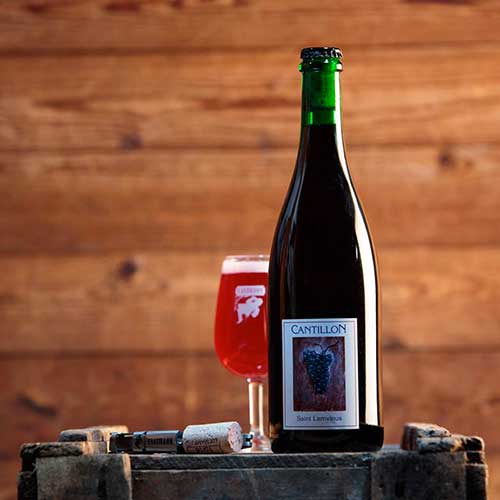 2
Cantillon Brewery
An old-fashioned family brewery that produces lambic, gueuze, faro and kriek since 1900, where all their beer and the brewing process is still the same as in the beginning with red copper containers and 100-year old containers.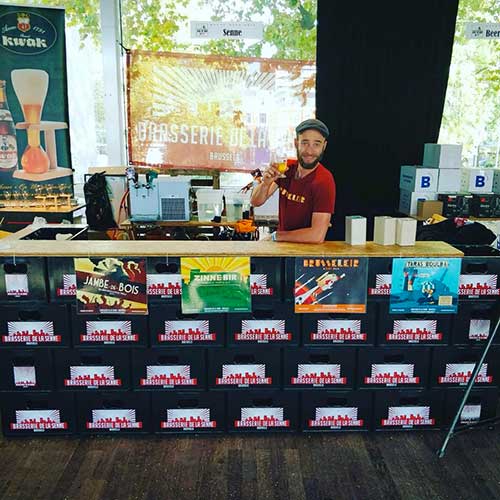 1
Brasserie de la Senne
This Belgian craft brewery was founded in Molenbeek-Saint-Jean. Their beers are produced by two brewers: Yvan De Baets and Bernard Leboucq. They make unfiltered, unpasteurized and additive-free craft beers.
Now you know where to go to visit Belgian breweries and appreciate the super brewing process as well as cool off during the summer.
Don't drink and drive. Enjoy responsibly.