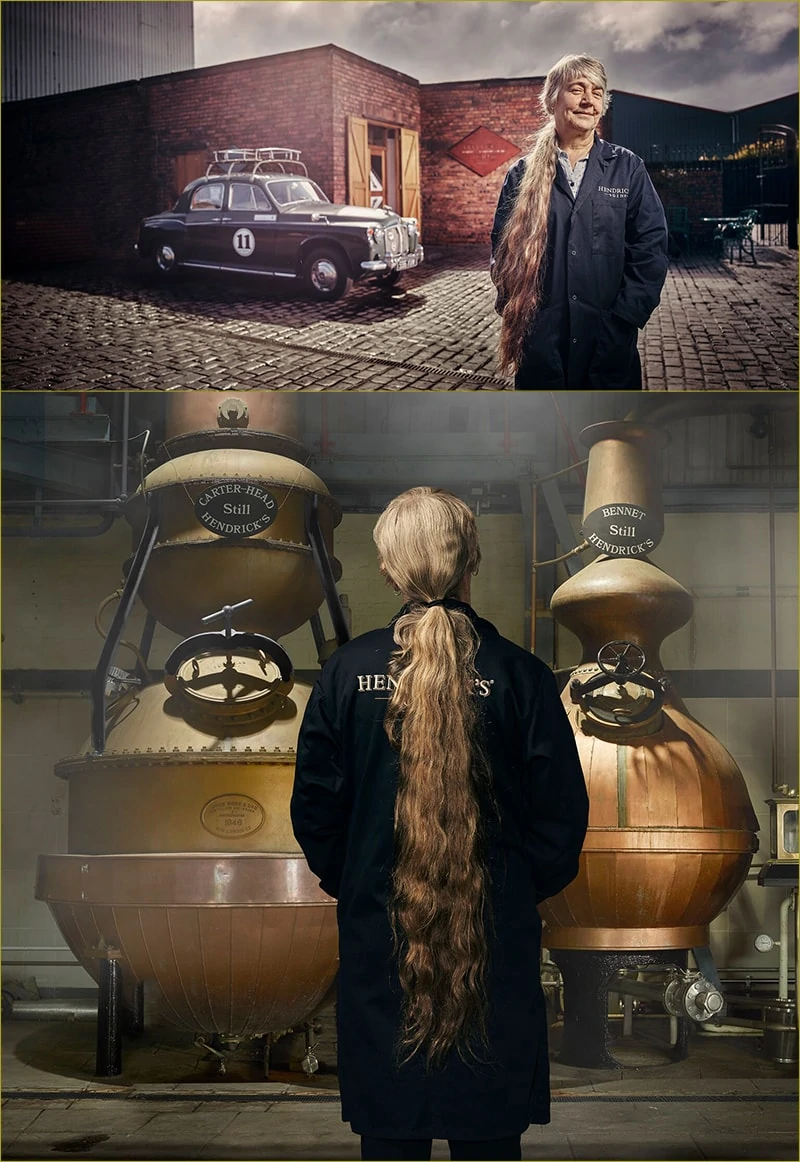 Discover Lesley Gracie's, Hendrick's Gin's Master Distiller, Imaginary Bar
Equal parts chemist, botanist and liquid gastronomist, Lesley Gracie is the beloved Master Distiller for Hendrick's Gin. What's her imaginary bar like ?
Equal parts chemist, botanist and liquid gastronomist, Lesley Gracie is the beloved Master Distiller for Hendrick's Gin, where she's been a fixture since its inception in 1999. Lesley crafted the recipe for the plucky gin based on the original formula of botanicals that came with the 19th century copper pot still, which sits like a beacon at the heart of the distillery. So, her eureka moment came when she tweaked the original recipe. Lesley added essence of rose and cucumber extracts. Effectively melting the hearts and minds of even the most traditionalist gin swillers.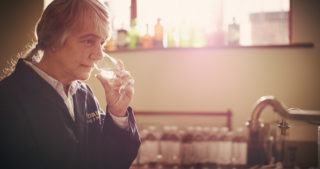 Lesley Gracie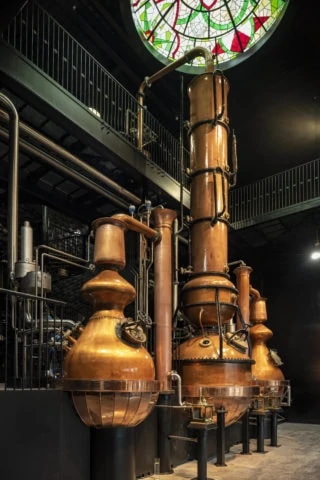 Hendrick's Stills and Stained Glass
A conversation with Lesley
I spoke with Lesley while visiting the new Hendrick's Distillery unveiled in Girvan, Scotland this month. Open to bar industry luminaries and a few very curious and lucky imbibers who covet Hendrick's, the distillery is a pristine maze of ephemera and a veritable feast for the eyes.
Penny Farthing bicycles perch at its gates, ready for swanning around the property. Exotic taxidermy greets guests in a cheerfully ominous sitting room that serves as a lobby. As does a Victrola and a collection of 1930s recordings.
The whole scene is bookended by two glass-enclosed hothouse gardens that mimic the conditions of a rainforest. Each abloom with meticulously nurtured, and most peculiar plant life. This, I realize, is the first inclination of what Lesley's concept for her imaginary bar might be.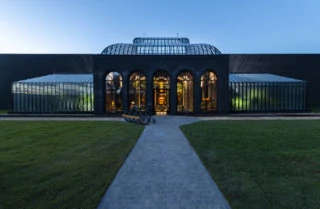 Hendrick's outdoor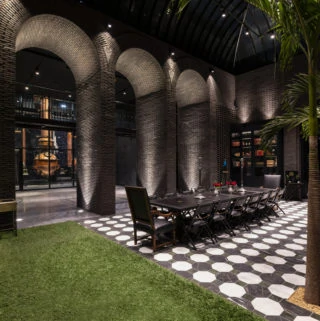 Hendrick's Glasshouse Table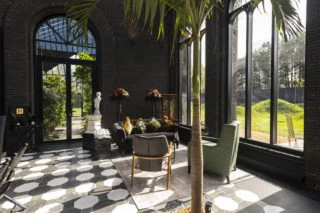 The Glasshouse and Gardens at Hendrick's
The Hibernation Station as imagined by Georgette Moger-Petraske and Lesley Gracie
Georgette Moger-Petraske: Tell me about your ideal bar—where would it be?
Lesley Gracie: The Hibernation Station would be in the Galapagos Islands, set amongst some of the most beautiful earth-bound creatures—it would be near the water, with processions of baby turtles coming and going and all manners of finches, boobies and exotic creatures in its trees.
GMP: I love the bar's name! What's behind it?
LG: The Hibernation Station would be a place you could hide inside for months —just like the islands' famous tortoise colonies.
GMP: Around when do you envision the bar would have opened? 
LG: 1996 would've been an ideal time. My two boys would be old enough to assist me with running it!
GMP: Take us there— what would the bar look like?
LG: It would be an opulent Victorian bar filled with jars of tinctures. And extractions of all of the extraordinary botanicals and plant life found on the island. Furthermore, the resplendent architecture of the bar would also create an other-worldly sense of time and place. And be contrasted by a beach setting where colorful creatures are roaming around freely. Besides, to say nothing of the tortoises grazing on the tiny tomatoes outside the bar.
GMP: What would the clientele be like?
LG: Everyone who comes to Galapagos is struck by the beauty running amok. As there are so many of the world's wonders to take in and visitors are just returning from an exceptional experience that only a few are fortunate enough to witness. I can imagine they would love to have a tranquil place to relax with a refreshing cocktail and reflect on their explorations.
As imagined by Ally Martin, Hendrick's Gin Global Brand Ambassador
"Playing with unexplored flavors is something that Lesley would love to do and the house cocktail would be a reflection of her love for flora and fauna.". The isolated islands have four main ecosystems containing more than 500 species of plant life. A third of which are indigenous only to Galapagos. Incorporating the islands' vegetation within our house cocktail would allow us to have a daily changing highball that guests could only experience during their visit. One of our most requested would be created using Hendrick's Gin, a sparkling soda made from Prickly Pear cactus and an oleo sacchurum created from the Galapagos Tomato."
Gracie's Prickly Potation
 – cocktail recipe
Adapted by Georgette Moger-Petraske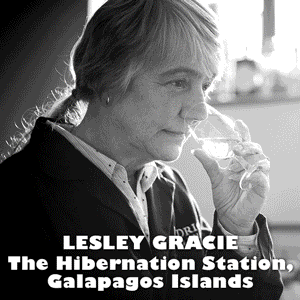 Ingredients
1 ½ oz Hendrick's Gin
1 oz H. Theoria's Perfidie*
¾ oz fresh lemon juice
½ oz prickly pear cactus syrup**
Garnish
Orange peel
Preparation
Combine all ingredients in a shaker over ice. Then, shake until sufficiently chilled. Pour over ice and top with club soda. Extract orange oil from peel and finally, squeeze over drink before garnishing cocktail.
*At the time of reporting: the author was nowhere near the Galapagos Islands, therefore the savory tomato essence of H. Theoria's Perfidie made for a fine stand in for the tiny indigenous tomatoes referred to above.
**Weirdly enough, prickly pear cactus was on hand.
Georgette Moger-Petraske is a travel, spirits and style writer. Her work has appeared in Wine Enthusiast, Departures, Imbibe and Edible magazines. Regarding Cocktails, her best-selling book published by Phaidon, is a liquid memoir and celebration of her late husband Sasha Petraske's legacy in spirits and cocktails.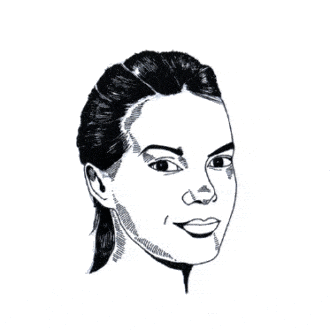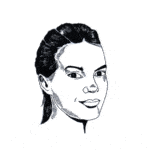 Don't drink and drive. Enjoy responsibly.
Join the community on Reddit
Spirits Hunters is a community dedicated to spirits and the world of mixology. Feel free to talk about the world of mixology and bartending here!
Join