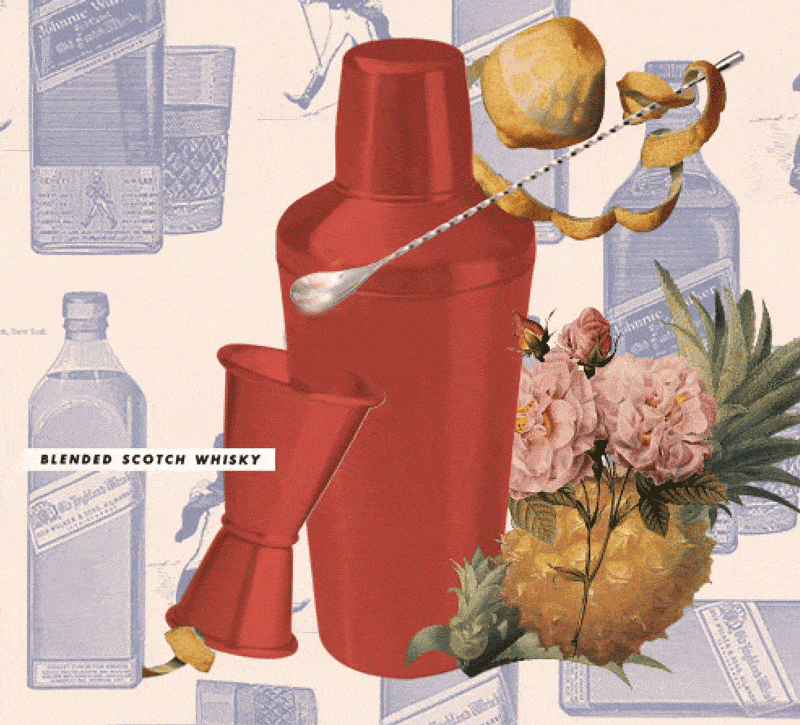 #InternationalScotchDay: Tips for creating excellent blended Scotch whisky cocktails
This is the best time if you want to get started in home mixology. Blended Scotch is more accessible, yet a consistent spirit that works wonders in scotch whisky cocktails.
According to VinePair, several bartenders gave their opinion on the preparation of cocktails with blended Scotch whisky or better known as blended Scotch. This type of whisky is made by mixing malt whiskies and grain whiskies.
According to Orlando Marzo, World Class Bartender of Diageo 2018, "Flavors are more harmonious and balanced than a more 'angular' single malt, for example.
Alex Kratena, co-owner of Tayēr + Elementary in London says, "Blends seem to be more open to new processes, experiments, and flavor combinations." For Kratena it is important to aim for a broader spectrum of flavors. "The most common thing is that we will work on accentuating the flavors and tones that exist in the blend.". This spectrum can go from light, delicate and elegant and rich to rich, robust and smoky.
For Felix Allsop, bar manager at The Everleigh, an award-winning bar in Melbourne, we can blend the scotch into a classic recipe like the Old Fashioned, a Rob Roy, or Manhattan. "Then we'll taste and see how to change the cocktail," says Allsop.
Eduard Ondracek, consultant and co-founder of Bonvivant in Prague, Czech Republic, recommends variations of red fruits and mint herbs with a blended Scotch, in julep-type cocktails. In fact, he suggests combinations such as raspberry and mint, strawberry and basil and even redcurrant with parsley.
According to Josh Lindley of Bartender Atlas and Toronto Cocktail Conference, blended Scotch offers a more floral palette and salty flavors. These allow for a potential to play with different sugars: brown, cane, and even molasses or pomegranate syrup. They also open up the possibility of a different canon of bitterness. "I think citrus bitters offer a fun way to accentuate the delicate features of blended Scotch much more," says Lindley. "Lemon and grapefruit bitters come to mind.
Making blended scotch cocktails at home without fancy ingredients
To exploit this alcohol to the fullest in the home mixology, it is not necessary to have very sophisticated syrups. Ondracek suggests that mixers like cola, ginger beer and tonic water will allow to create a great Scotch cocktail. In addition to the super-soda aisle, you can lean on the fruit and flavored drinks. Ondraceck proposes several alternatives. "You can use raspberry lemonade, look for elderflower lemonade, and look for flavored tonics. Imagine a tonic with rose water. That will work very well with any kind of blended Scotch."
Basically "the idea of blended Scotch is easy to drink, easy to mix".
Don't drink and drive. Enjoy responsibly.
Join the community on Reddit
Spirits Hunters is a community dedicated to spirits and the world of mixology. Feel free to talk about the world of mixology and bartending here!
Join