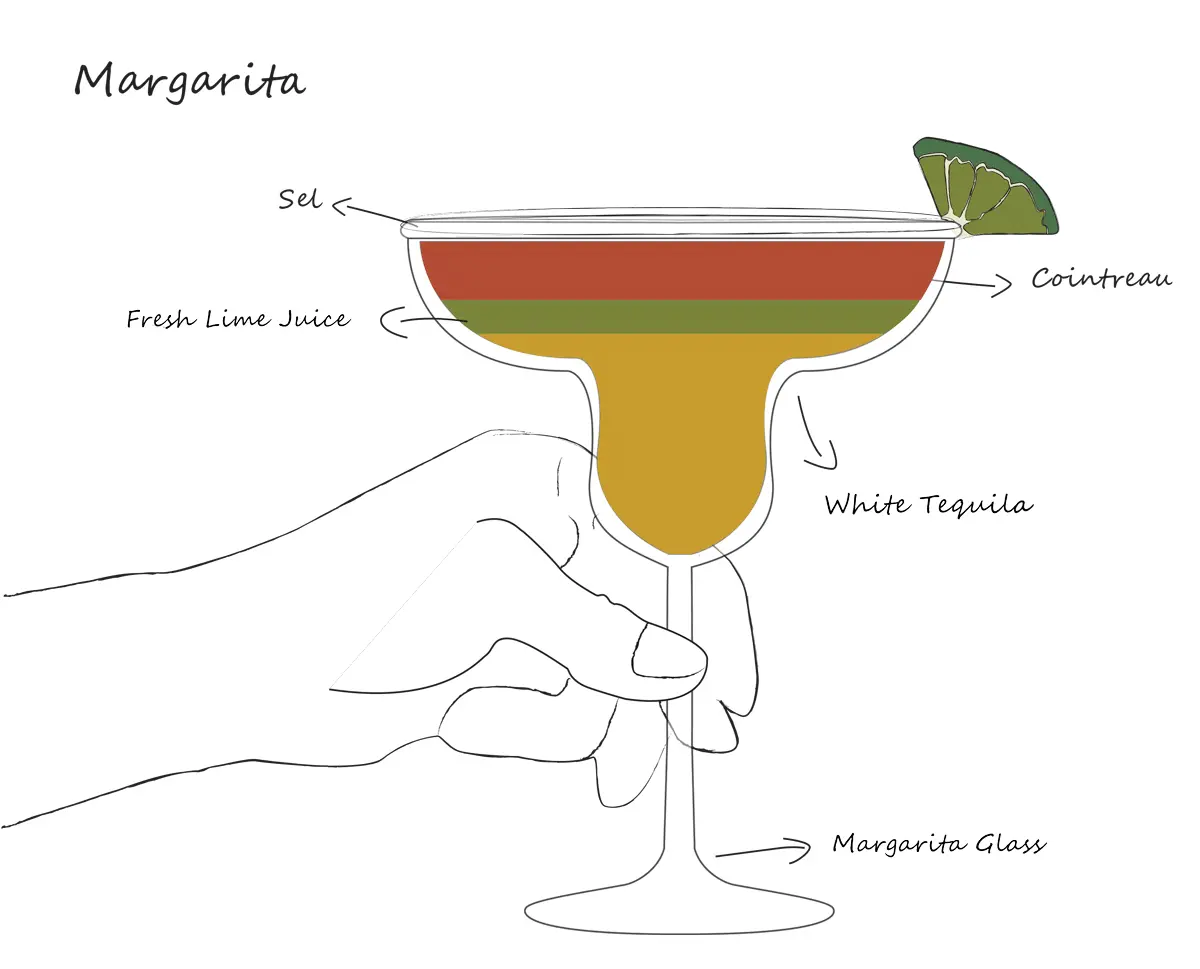 Travel around the world with these cocktails to make at home
Traveling around the world is surely one of everyone's goals when the pandemic passes. But meanwhile with these cocktails to make at home you will be able to transport yourself.
Since the pandemic began, we have been telling ourselves that it is the ideal time to recreate cocktails at home. Indeed, with bars being closed, there has been an increase in the creation of cocktails to make at home, and with the ease of ordering accessories, alcohol, spirits, and ingredients online, the task has become much simpler.
6 cocktails to make at home
Here is a list of cocktails to make at home to travel around the world without leaving your couch.
France: French 75
Travel to France, the land of Champagne, with this cocktail that mixes gin, fresh lemon juice and sugar. Although the origin of its name may surprise you, the French 75 has a super pleasant taste and lends itself to any occasion. According to beverage historian David Wondrich, the first recipe for the French 75 cocktail appeared in 1927 in a book called "Here's How". Later in 1930 it appeared in Harry Craddock's famous book "The Savoy Cocktail Book". Its name comes from the French 75 field gun used by the French in the First World War.
Ingredients
30 ml of gin
15 ml yellow lemon juice
15 ml simple syrup
90 ml of Champagne
Garnish: lemon twist
Type of glass: champagne flute
Preparation: add gin, lemon juice and simple syrup in a cocktail shaker with ice. Shake until well chilled. Strain into the glass. Add champagne top and garnish with lemon twist.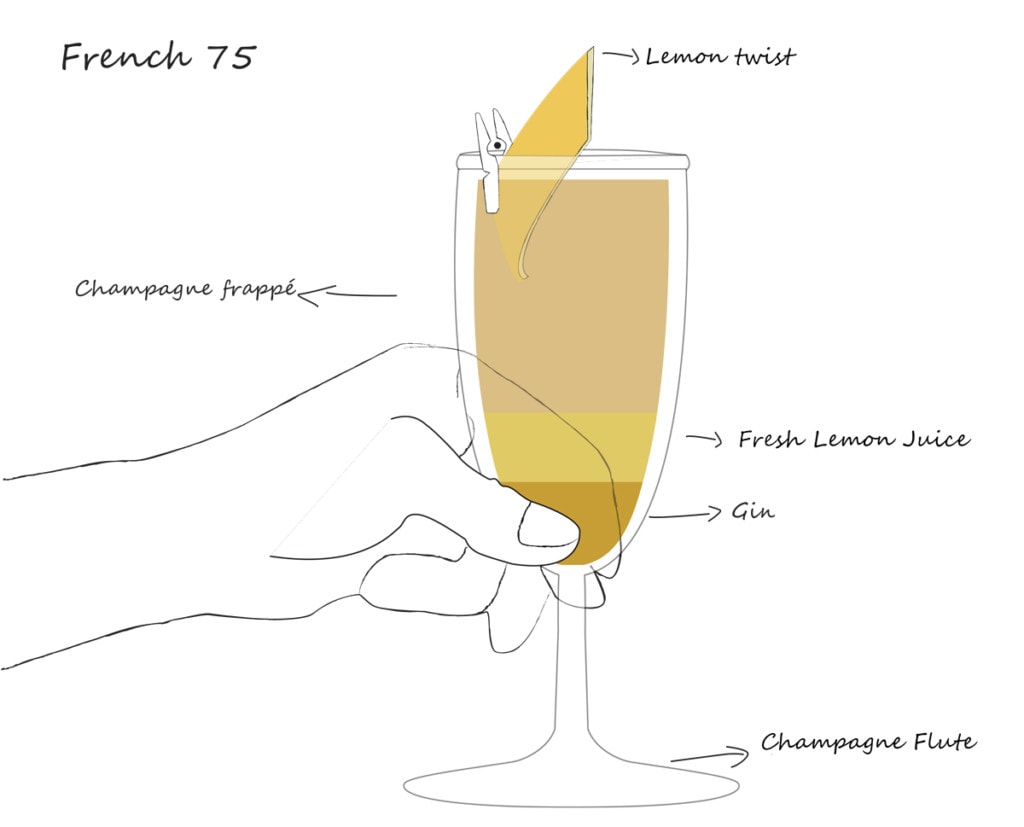 Brazil: Caipirinha
Exactly when caipirinha first appeared is unclear, but many historians believe it was served in the early 20th century as a remedy for illness. While others say it was invented in the 19th century by Brazilian farmers in order to showcase the local sugar cane.
New York: Manhattan
It is believed that the birth of the Manhattan goes back to the 1860s in the New York bar scene, although many other theories emerged about the origins.
One of them is that Jennie Churchill (Lady Randolph Churchill) hosted a party for New York gubernatorial candidate-elect Samuel J. Tilden. We are talking about 1874 and the party took place at the Manhattan Club. For the event, a bartender specially created a new cocktail which he called Manhattan, in honor of the place.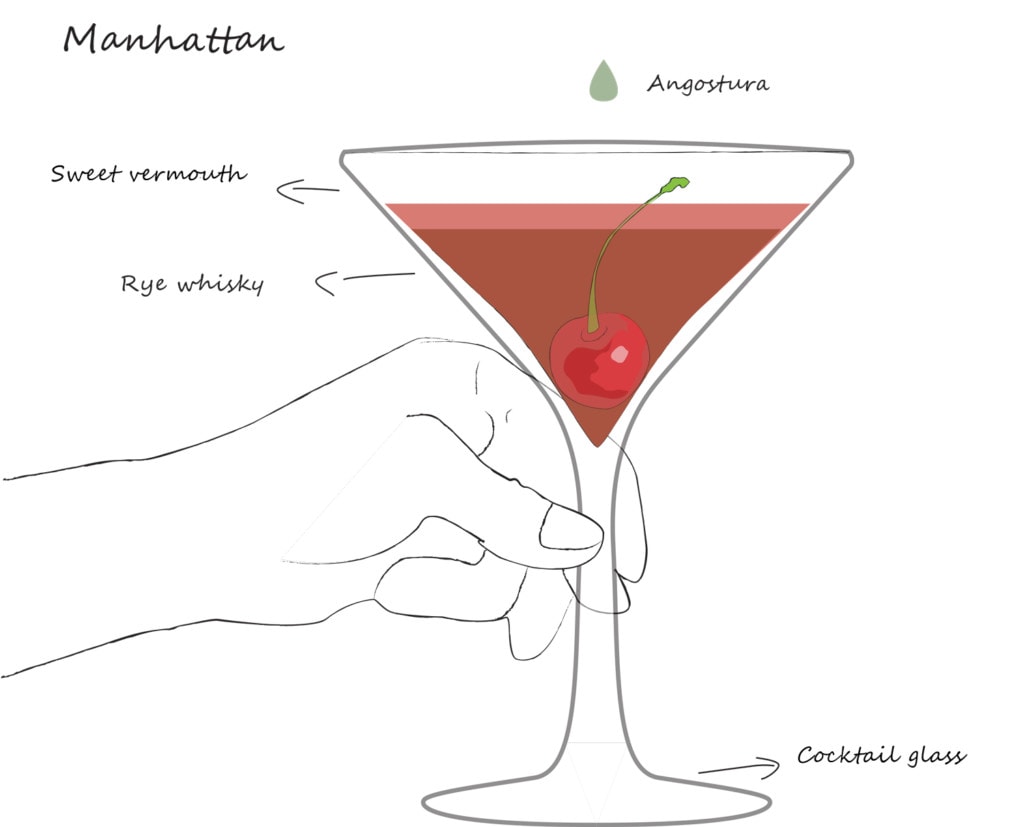 Mexico: Margarita
Tequila lovers love a Margarita, and the funny thing is that those who don't usually drink tequila also enjoy tasting a margarita. Created in 1938 in Tijuana by restaurant owner Carlos Herrera, the Margarita was inspired by a Ziegfeld showgirl.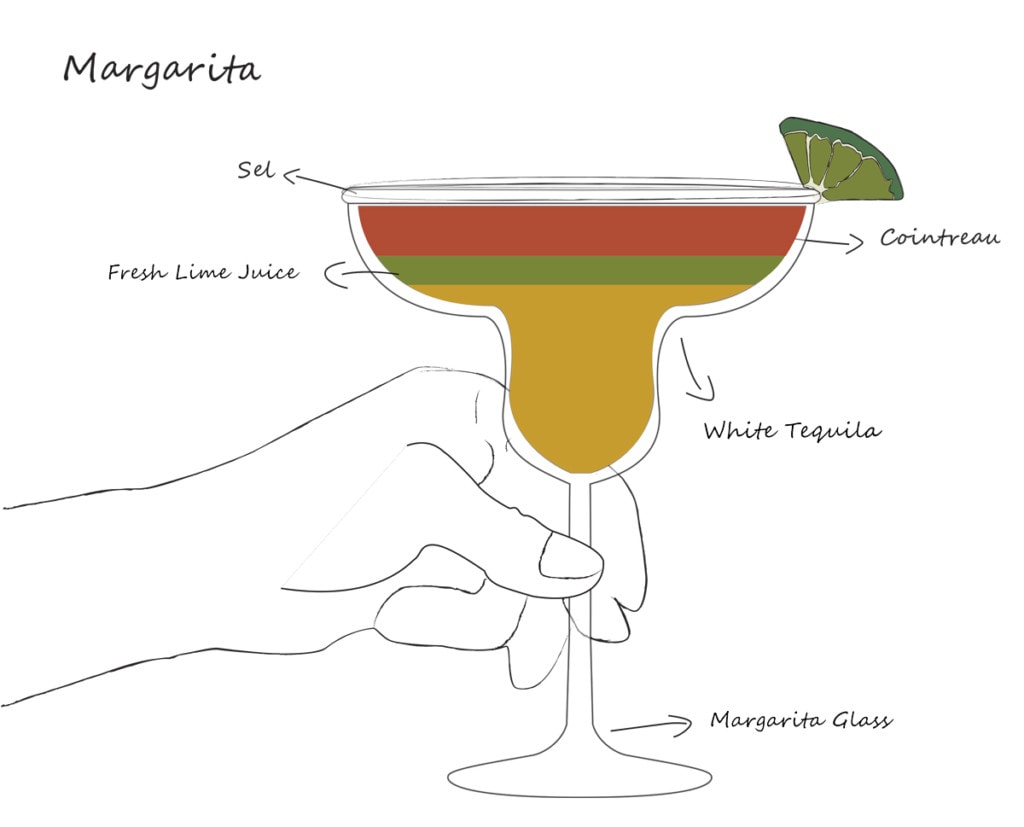 Ingredients: 60 ml of white tequila / 30 ml of Triple Sec / 30 ml freshly squeezed lime juice / Salt / Lemon slice
Type of glass: Margarita or Old Fashioned
Preparation: Add all the ingredients in a shaker with ice. Frost the rim of your glass with salt. Pour the cocktail into the glass and decorate with a slice of lemon on the rim of the glass.
Singapore: Singapore Sling
Invented at the Raffles Singapore hotel, this classic cocktail has been around for over a century, dating back to 1915 when it was first served by the bartender Ngiam Tong Boon of the Raffles Long Bar. Today its original ingredients are debated but gin, lime juice and soda water are undoubtedly part of the originals.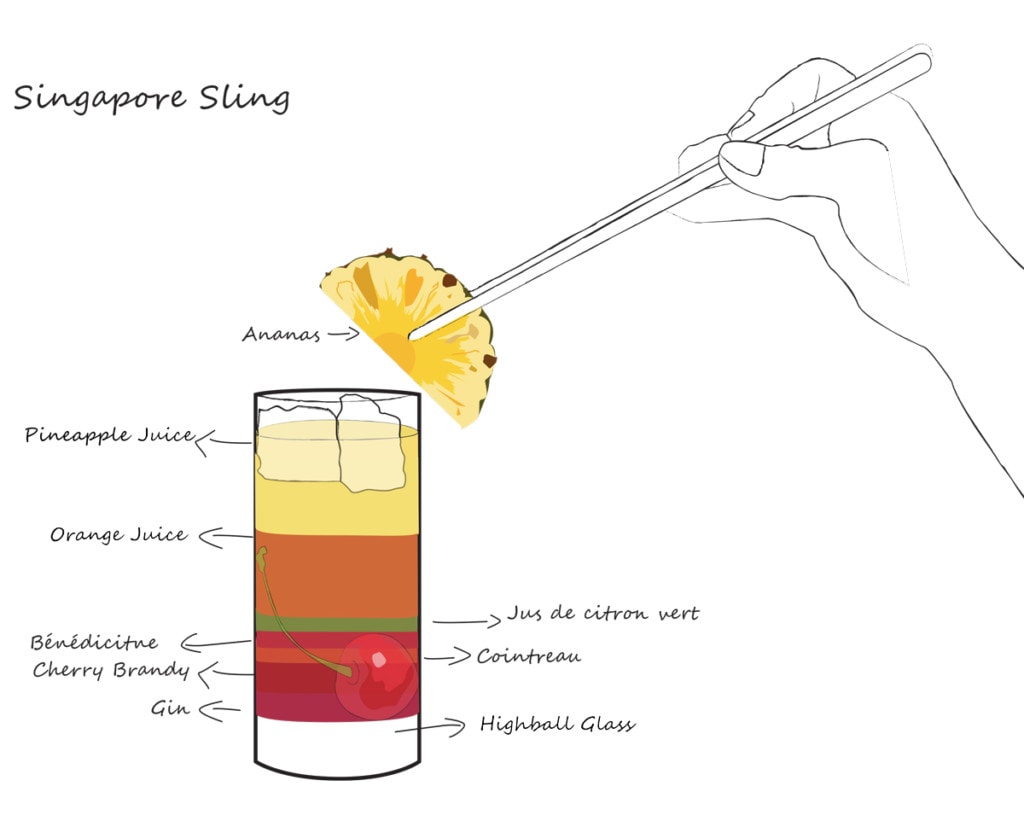 Italy: Bellini
The origin of the Bellini cocktail finds its birth in Italy, more precisely at Harry's Bar in the city of Venice. Here, bartender Giuseppe Cipirani created the drink in 1945, 14 years after opening the place on the edge of the Grand Canal near the famous Piazza San Marco.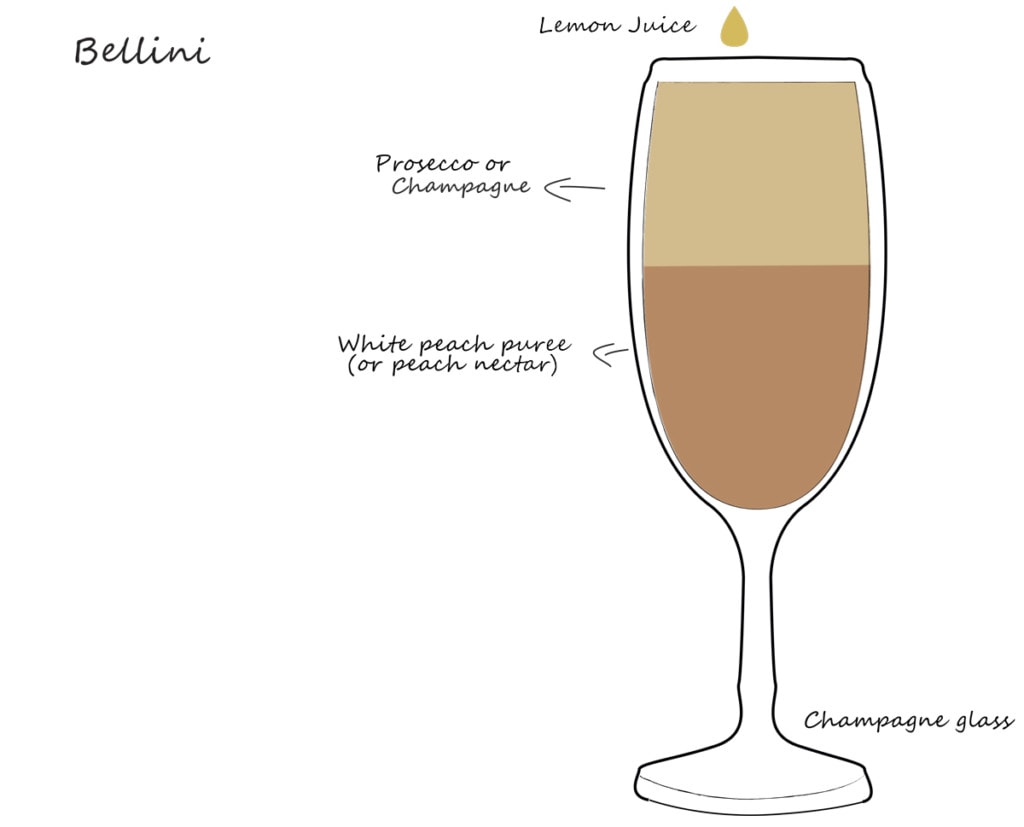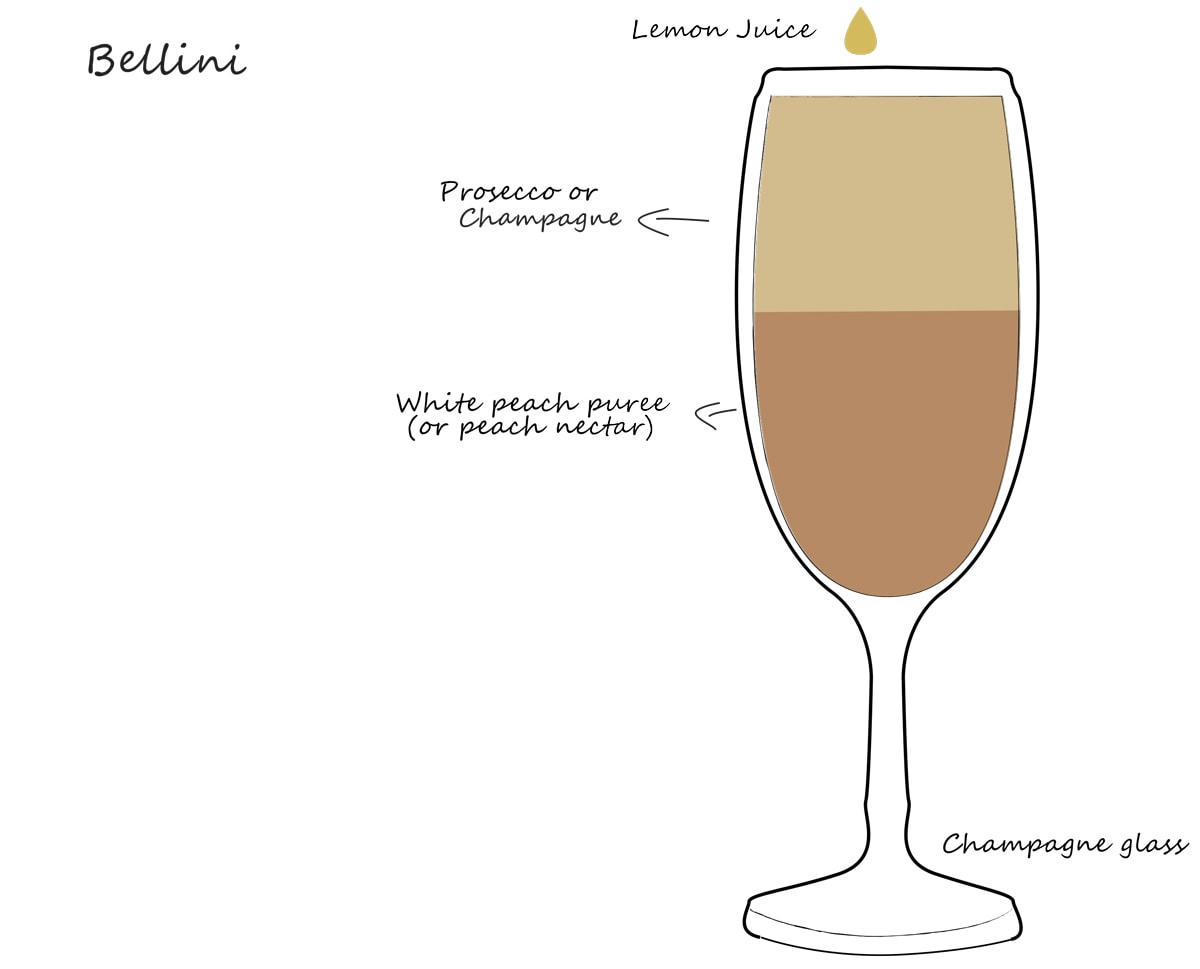 Recipe 1 – by liquor.com
Add 150ml of white peach puree to a champagne flute (or similar). Pour a top of prosecco, cold. Garnish with a slice of peach.
Recipe 2 by Difford's Guide
Add 60 ml of peach puree, 10 ml of peach schnapps and 7.5 ml of lemon juice to a shaker with ice. Shake and fine strain into a chilled glass filled with prosecco.
Don't drink and drive. Enjoy responsibly.
Join the community on Reddit
Spirits Hunters is a community dedicated to spirits and the world of mixology. Feel free to talk about the world of mixology and bartending here!
Join