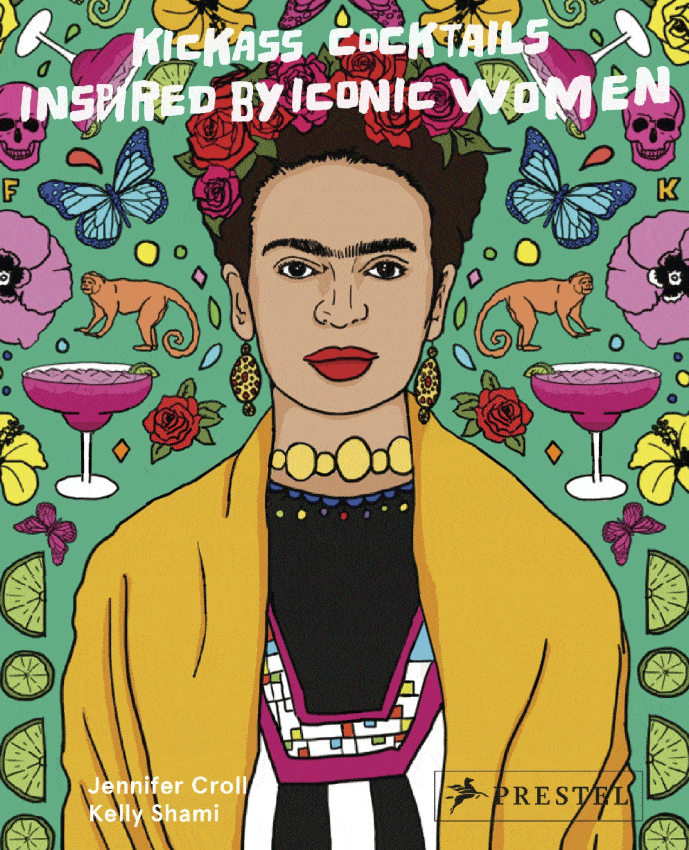 Tribute cocktails inspired by iconic women
A book with cocktail recipes named after some of the most important women in history, especially from the 20th century.
Jennifer Croll is a writer and editor. She has published Bad Girls of Fashion on which she speaks about women who have revolutionized the fashion industry, from Cleopatra to Lady Gaga. This publication inspired her to write Free the Tipple.
Jennifer's cocktails are based on each woman's personalities and personal life. Every cocktail is simple to make, with easy to find ingredients intended for home-made preparations.
Some of the woman in Free the Tipple are:
Gloria Steinem: This cocktail includes a "complex liqueur with a radical twist" as a tribute for the journalist's social activism.
Marina Abramović: Jennifer wanted to capture the energy of the artist's performance with something visually attractive, almost bloody. This is why her cocktail uses beet juice as one of the main ingredients.
Virginia Woolf: the cocktail inspiration for Woolf was found on another drink: The Last Word. She is known for being one of the most important writers of the 20th century. By taking into consideration her role as a woman during this period, The Last Word seemed the appropriate cocktail inspiration. The ingredients are gin, green chartreuse, and lime juice.
Zadie Smith: her drink is similar to the Sazerac, a local drink from New Orleans made with cognac or whiskey, served in a tea cup representing British background and multiculturalism.
Zaha Hadid: The Pritzker and Stirling winner, the architect's cocktails are complex, just as her creative artwork. It includes a frothy lavender flavor inspired by the Ramos Gin Fizz.
Ella Fitzgerald: the American jazz singer cocktail is bright yellow, a tribute to the green and yellow basket she drops in her song A-Tisket, A-Tisket. It includes rosemary, lemon drop and a sweet and tart blend.
Lucille Ball: she was an American actress, model and filmmaker. She was not only charming on screen, but also an iconic figure who broke barriers regarding woman's role in the film industry, specially in Hollywood. Her cocktail is sweet and reddish with vodka, lemon juice, and rosemary syrup.
And younger artists:
Beyoncé: Jennifer includes a lemonade recipe and a cocktail mix for the female singer. Both include lemon, a tribute to Beyoncé's sixth album, Lemonade.
Sofia Coppola: a filmmaker and first woman on several awards regarding film. Her cocktail is elegant with prosecco, gin, and elderflower liqueur.
Don't drink and drive. Enjoy responsibly
Join the community on Reddit
Spirits Hunters is a community dedicated to spirits and the world of mixology. Feel free to talk about the world of mixology and bartending here!
Join