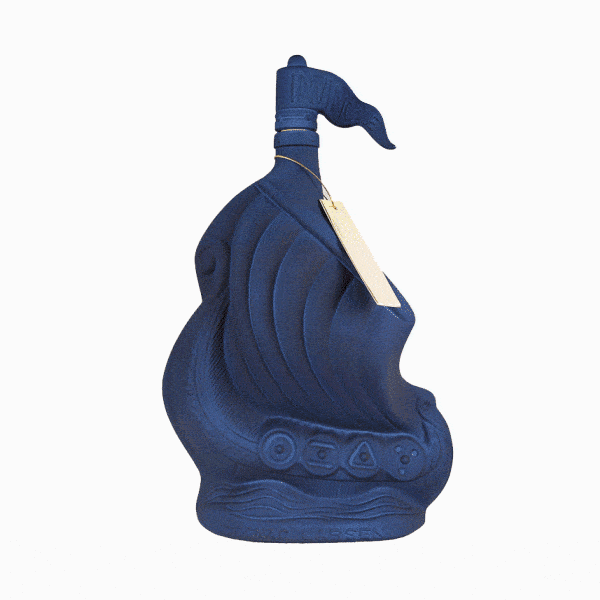 Three Questions to Jérome Durand, Maison Larsen: exceptional and adventurous cognac
The Maison Larsen. So much to say about these precious eaux-de-vie, but very few words are enough to describe what lies within this cognac: the exceptional, the adventure, the conquest…
Over the past 93 years of adventure and exploration, the Maison Larsen has conquered new territories. All the more so, we saw it just recently at the last edition of La Part des Anges, with an exceptional bottle featuring a beautiful promise to come.
We asked Jérôme Durand, General Manager of La Maison Larsen, three questions about a new product, the future of La Maison and a few curiosities… to explain everything.
1. What could you tell us about the cognac being aged at Fort Boyard? Will we have the opportunity to taste it soon?
The casks were repatriated after their maritime period. Since then, the precious brandies have been "mummified" into demijohn. Only one flask was bottled and then purchased at the Part des Anges by a Norwegian in love with the House for the extraordinary amount of €20,000. This is actually the highest price for a bottle of the House since its creation. I had the chance to taste with the Cellar Master Mr David Croizet, these incredible eaux-de-vie before and after and the difference is subtle and appreciable. Mineral and very slightly iodized notes appear to give a "patina" to these exceptional eaux de vie. The House has not yet made any decisions regarding the marketing of these unique eaux-de-vie for connoisseurs and collectors around the world. Demand is high, however, but we want to take our time, as is often the case in Cognac. A beautiful promise to come.
2. At Larsen we find bottles with different shapes and designs, such as Winter Blend, and the "Viking Ship". We would like to know who designed the Viking Ship and what is the history of its cognac?
Through its founder, Maison Larsen has always wanted to broaden horizons and demonstrate a spirit of exploration. This is first of all supported by our legendary fruity style, which is very unique in Cognac. That being said, the Drakkar decanter was designed and created by Jens Reidar Larsen himself in 1952. It is a tribute to his Norwegian origins. Each flask is marked "Invincible". Initially made of glass, it was quickly declined in Limoges porcelain. Today, it is the most iconic porcelain carafe of spirits in the world. There are more than 300 different versions and a fleet of more than 200,000 units that sail around the world.
3. Maintaining Jens Reidar Larsen's legacy is not only about keeping quality and the unique taste of Larsen, of course, but how does this past lead you into the future? 
"A great cognac is always a new discovery, a tale and an adventure. This has been at the heart of Larsen Cognac House since its origin in 1926. Follow in the footsteps of our visionary founder Jens Reidar Larsen. Jens Reidar Larsen imposes a new vision for cognac, a unique style that express the fruity aromas in the grapes. He composes his first blends with rigor, using wine from the Fins Bois area for its finesse and Petite Champagne for roundness and richness. Jens Reidar Larsen's legacy is not only in name but also as a rich source of knowledge and inspiration… The secrets of his blends are to this day preserved in his notebook, a precious grail for the heirs of the founder, and a guarantee of the unique Larsen style for future generations"
The conquest of new territory, Asia and the United States.
Innovation = The creation of the first blends specially designed for cocktails = Winter blend and Summer blend are based on this promise. https://www.larsen-summerwinterblend.com.
Find out more about La Maison Larsen at https://www.cognac-larsen.fr/
Don't drink and drive. Enjoy responsibly.
Join the community on Reddit
Spirits Hunters is a community dedicated to spirits and the world of mixology. Feel free to talk about the world of mixology and bartending here!
Join