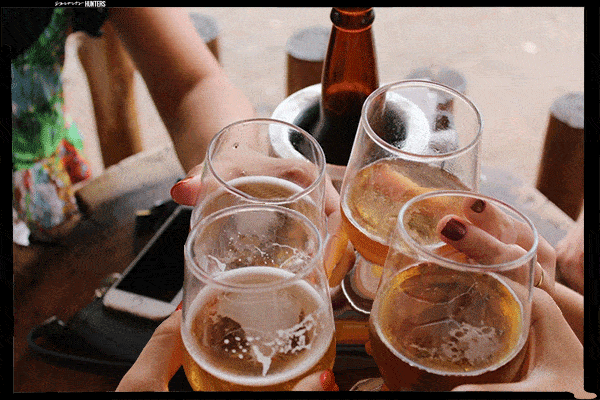 A beer brewed by women, for the pleasure of all !
Bierissima is the name of the first beer brewed by a community of women brewers and wine merchants. Elisabeth Pierre, internationally renowned zythologist, at the origin of the Club Bierissima and this collaborative beer, explains that the link between women and beer is very close. And yes, the first brewers were actually brewers! If we go back 9,000 years before our era, beer making was a women's business since beer is linked to the cultivation of cereals, and the making of the bread for which they were responsible. Women would even have a particularly developed sense of smell in the field.
The recipe for this new beer is a collaborative one, everyone has put their own little touch: yeast, special malts, cereal, all organic.
It was with Elisabeth that four brewers and four wine merchants created this beer, before meeting at the Brasserie de la Loire (in Saint Etienne) on July 2 to brew it. The wine merchants worked on the tastes. It has been designed and created to perfectly match cheese and bread. It makes you want to !
Don't drink and drive. Enjoy responsibly.