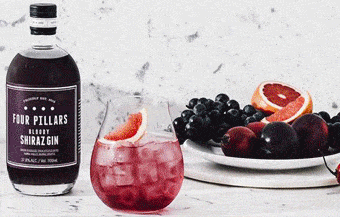 Australia. Meet Bloody Shiraz Gin
Four Pillars is a small distillery of Australian origin established in 2013 and is distinguished by its craft distillation process.
Among the range of gin produced at Four Pillars we find Bloody Shiraz Gin. A blend of Four Pillars gin with some of Australia's finest Shiraz grapes from the Yarra Valley, where the perfect climate lends itself to grape growing. It is the latest creation of the Australian distillery launched this Friday, June 1st and they explained how we can use it in three different recipes to prepare for World Gin Day on June 9th.
Three ways to make cocktails with Bloody Shiraz
With bitter lemon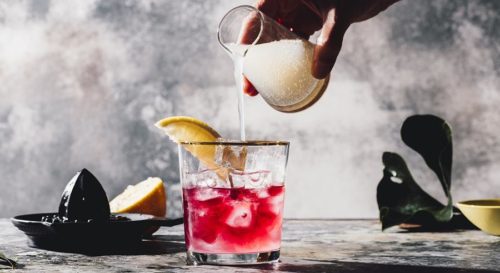 Serve 45 ml of Bloody Shiraz Gin with 45 to 90 ml of bitter lemon (depends entirely on you), add lots of ice, stir and add a slice of lemon or orange to garnish. Easy to make, and so delicious.
Like a Tom Collins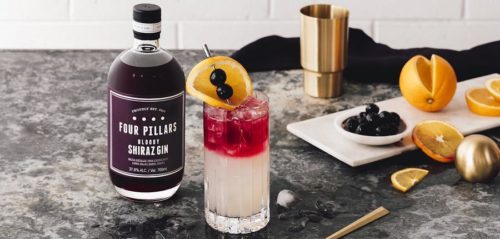 In a shaker, with plenty of ice, add 45 ml of Rare Dry Gin, 25 ml of lemon juice, 15 ml of lemon myrtle and cassia peel syrup* and 10 ml of Bloody Shiraz Gin. Mix all the ingredients together and then add a splash of soda water and lastly float the Bloody Shiraz Gin. Garnish with orange and cherries on a skewer.
…And Bloody Jasmine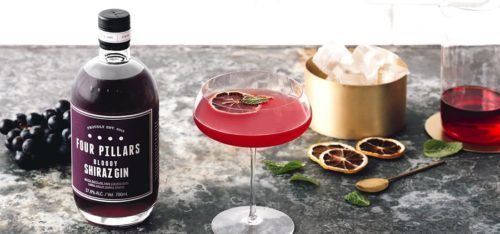 A favorite of the distillery. The original Jasmine recipe is renowned for being ordered from bartenders.
In a shaker, with plenty of ice, add and shake the ingredients: 20 ml of Bloody Shiraz, 20 ml of Campari, 20 ml of Curaçao Dry (or any other orange liqueur, such as Cointreau), 20 ml of fresh lemon juice and a pinch of Regan's Orange Bitters. Decorate with a lemon twist.
Photos: https://www.fourpillarsgin.com.au/