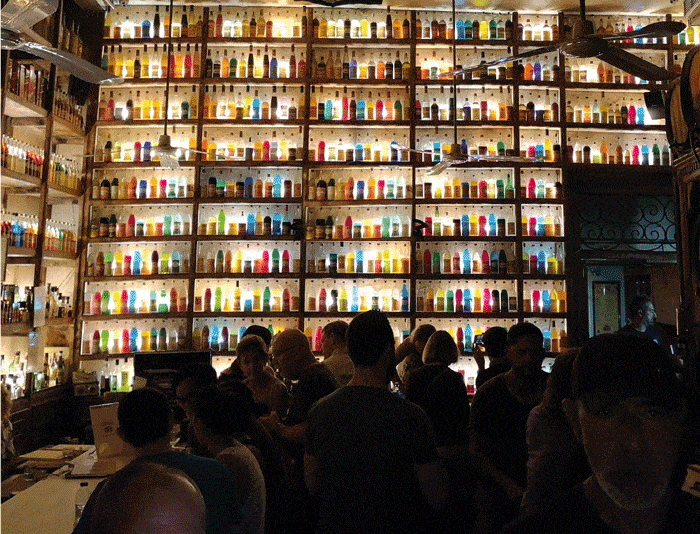 Covid-19: a transition period to reflect on society's complex relationship with alcohol
The Covid-19 pandemic imposed a period of reflection for many at different levels of life. One of these is society's complex relationship with alcohol.
Are we doing it wrong, knowing that many countries remain confined, and even deprived of alcohol? The strong momentum of the Covid-19 translated into months of strong decisions by both governments and individuals. This phase made it clear that the health risks associated with the Covid could be made worse by alcohol consumption. And while not everyone who decided to learn how to make a cocktail at home or enjoy a stroll to the restaurant around the corner to drink a glass of wine did so because of indulgence, the WHO did not hesitate to stress: "there is no safe drinking limit, consumers should avoid drinking alcohol".
However, governments could have banned alcohol consumption. In South Africa, for instance, they banned the sale of alcohol at its peak. And these actions were taken without considering the potential organized crime and illicit alcohol market that would arise from such a ban. While other governments, such as Belarus, promoted vodka consumption as an act of protection against the pandemic.
Now, the progressive return to "normal" life shows how the pandemic has disrupted consumers' decisions about alcohol. Even with anti-Covid safety measures, pubs and bars remain high-risk places for infection. And this is not precisely because people tend to disrespect social distance.
More recently, Bacardí published a market survey after interviewing 5,000 respondents in the United States, the United Kingdom, France, and Germany. The study reveals that cocktail drinkers plan to drink most out of home -indeed-. For one thing, half of the French and German respondents said they would drink more outside than last summer. While 43% from the United States and 39% from the United Kingdom said the same. Bacardí noted that her research showed that the priority of these drinking encounters was to reconnect with family and friends and not necessarily to drink excessively or out of indulgence.
Alcohol = social success?
It is true, however, that alcohol companies must be careful in promoting alcohol and its relationship to social success. But with the usual warnings about responsible drinking, it seems distasteful not to attribute the contribution of bars and pubs – and brands of drink – to reinforcing such a social experience.
Jacob Briar, Bacardi's director of global promotion, believes that this is a time to recognize the benefits of social drinking in society. He told JustDrinks, "I think bars and restaurants have a great role in forging social connections, which is probably one of the most important things we all need. The pandemic has made this much clearer."
The pandemic has definitely highlighted why society has a complex relationship with alcohol. Going out for a drink doesn't mean you're going to "drink for the sake of drinking" or to get drunk. And we tell ourselves, tasting will always be the best way to enjoy alcohol. Around friends and family we even can share our opinion about a cocktail, a beer and its taste. Or the taste of a wine and how it pairs well with your food. And after months of lockdown, you cannot wait to savor that delicious dish of your mother on Sunday family gatherings.
While it is true that the WHO warned against alcohol consumption to avoid further damage to our health should we get ill with Covid-19, prioritizing social connection before the physical act of drinking for the sake of drinking is shown to be a revealing conclusion of the infamous period of confinement: lockdown, confinement, isolation, or whatever your country calls it.
Don't drink and drive. Enjoy responsibly.
Join the community on Reddit
Spirits Hunters is a community dedicated to spirits and the world of mixology. Feel free to talk about the world of mixology and bartending here!
Join