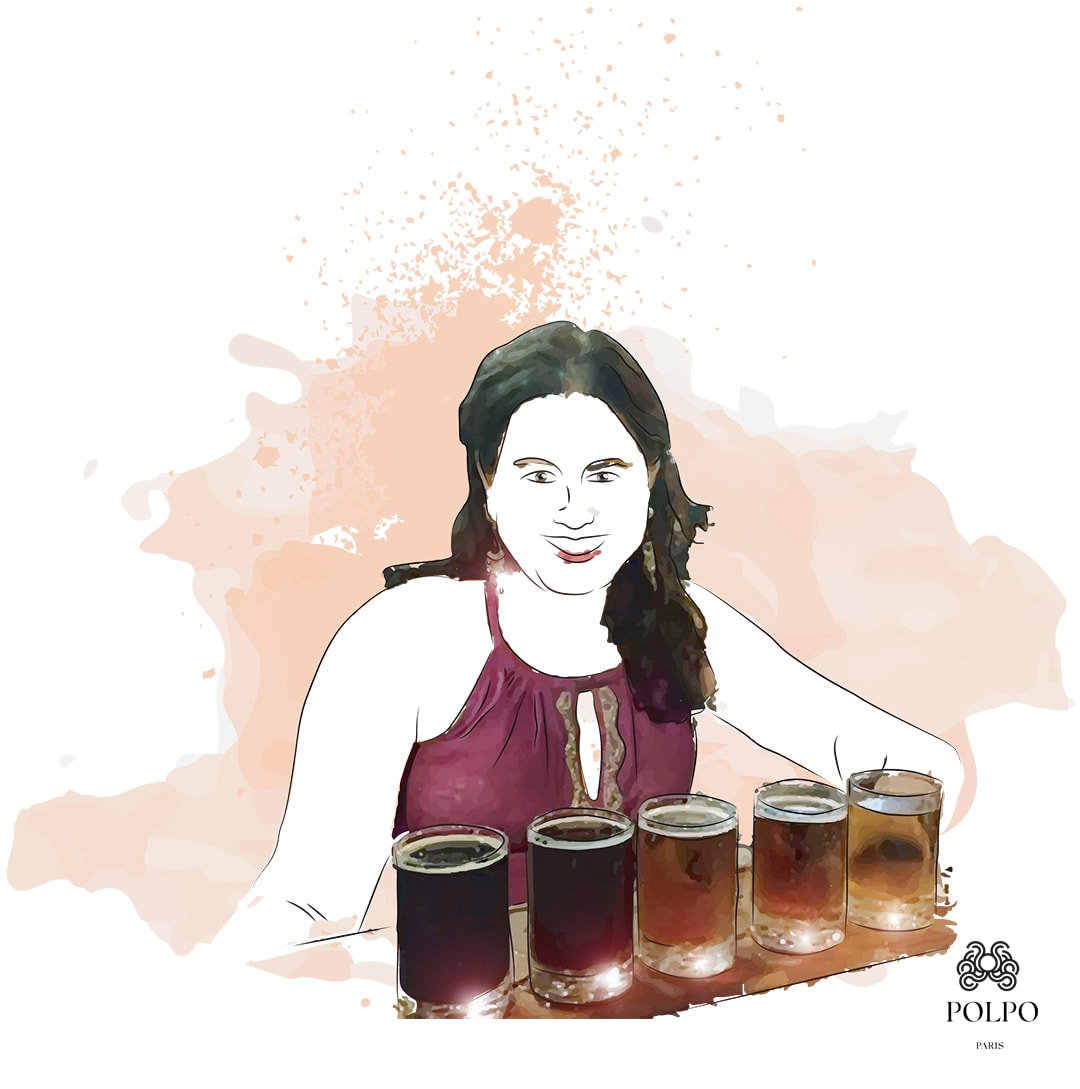 Tara Nurin: Even During the Pandemic, Spirits Buyers Are Still Spending Big on Better Brands
Through the pen of Tara Nurin, we look at how, during the confinement, consumers sought to buy better spirits brands and how the trend will continue…
George Powitz and his wife like to relax over a few sips of their favorite spirit — him, whisk(e)y, her, vodka. Unlike when Powitz was younger, when he says he'd be "totally happy with a bottle of Jaeger(meister) and a bunch of beers," the 52-year-old American pipeline operator from Southern New Jersey likes to "sit back and enjoy a nice glass of something."
The COVID-19 pandemic hasn't changed Powitz's purchasing habits at all; he still usually spends between around $50 and $80 for a bottle of local craft bourbon or a peaty single malt Scotch. "For the most part I don't buy cheap because most of the time the taste will be cheap," he says.
Despite the pandemic, spirits drinkers in some parts of the world are continuing to push the trend of "premiumization" — the notion that shoppers will spend more money on a higher-price product if they deem the quality to be higher, as well. In other words, says beverage connoisseur Herlinda Heras, from Santa Rosa, California, "I buy for the experience, not the buzz."
With a growing global middle class and rising international interest in a healthier or even sober lifestyle, less is increasingly more for these drinkers who insist on quality over quantity. And with the world largely shut down to bars, restaurants, entertainment-related attractions and travel opportunities, they used that savings to treat themselves at home to top-shelf drinks by the bottle.
Evidence of premiumization shows up time and again in the dollars and cents. According to Nielsen, revenue from off-premises sales of spirits from the week ending February 20, 2020 to the same week in 2021 rose by the following percentages in the United States:
Value: +14.7%
Mid-priced: +16.6%
Premium: +31.2%
Ultra premium: +46.7%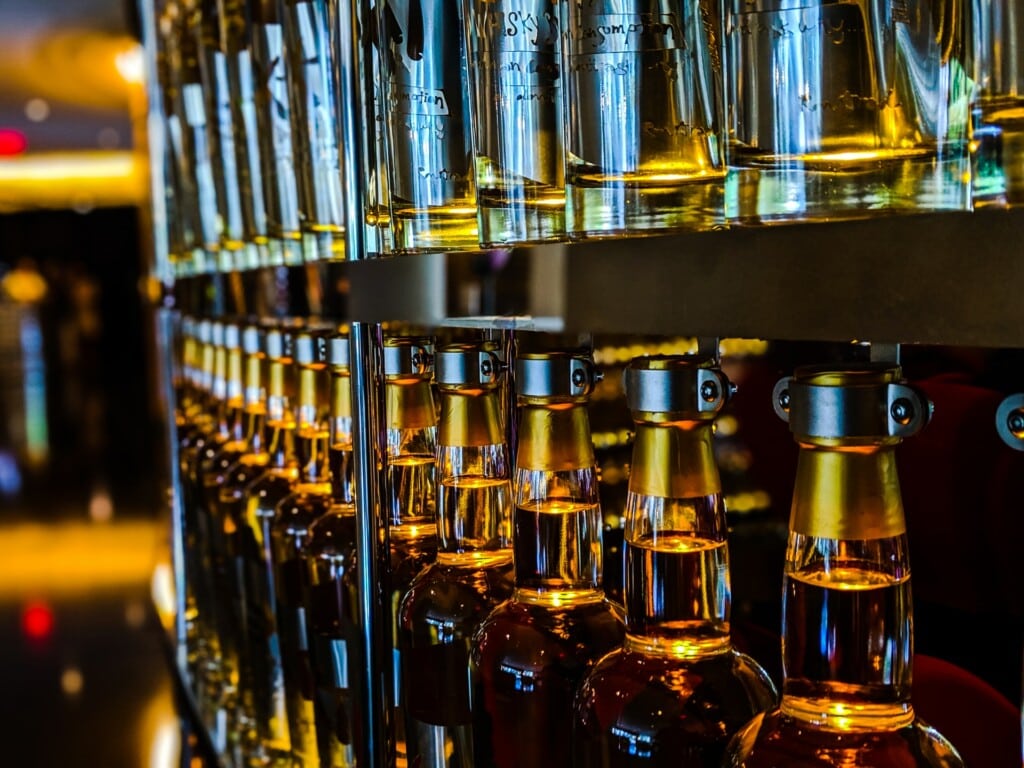 Photo by Obi Onyeador on Unsplash
In other numbers, the Distilled Spirits Council of the United States (DISCUS) reports that overall US spirits purchasing volume rose by 5.3% in 2020, as compared with 2019, while revenue grew by 7.7% over that same period. Further, DISCUS notes, super premium purchases (generally $35 or more per 750 mL bottle) accounted for a full 40% of revenue growth.
DISCUS chief economist David Ozgo predicts more growth this year for what he calls "an affordable indulgence," and the trade organization is even launching a quarterly luxury spirits index to track sales of bottles priced at $50 and above.
"Most Super Premium priced spirits are still priced within reach for the average American. And most Americans believe that the quality and craftsmanship make Super Premium priced spirits worth the little extra that they pay for them," he says.
By volume, the United States ranks as the world's second largest premium-and-above wine and spirits market behind China, which also ranks first for revenue from top-shelf brands, according to IWSR Drinks Market Analysis.
But while the US and China have performed well in the higher-end categories since the beginning of the pandemic — with China getting a massive boost from what IWSR calls "status" baijiu, almost entirely produced and sold within the nation's borders and in travel retail — the rest of the world pulled the super premium category down by ten percent.
Tariffs imposed on single-malt Scotch by the US in late 2019 and temporarily suspended in March didn't help. In 2018, America accounted for just 11% of Scotch exports by volume but a full 22% of revenue. The New York Times reports that since the imposition of the tariff, Scotch sales to the US dropped by 35%, a figure that represents $700 million.
Retaliatory tariffs on American whiskey by the United Kingdom and the European Union didn't have the same effect, considering that top-tier American whiskey, Cognac, tequila and gin significantly outperformed their categories overall.
Going forward, IWSR forecasts a higher volume of $100-plus bottles sold globally in 2021 than in 2019, and says this category should grow 6% by volume by 2024.
Though the pandemic certainly set the spirits business back, it has accelerated two existing trends that bode well for producers' pocketbooks: home delivery and at-home mixology.
Because the vast majority of super premium liquor is sold outside of bars and restaurants anyway (especially since prestige purchases of limited release bottles have become more common), consumers accustomed to building their personal collections were already positioned to buy online, either direct-to-consumer or through a third-party delivery service.
Michael Bilello, senior vice president of the Wine & Spirits Wholesalers of America, says, "The shift to at home consumption and rise in premiumization has been heavily fed by local, licensed delivery."
Bolstered by modern DIY cookbooks, the craft cocktail craze, which relies on exceptional ingredients, an educated customer and a romantic story of origin for some of its success, has taught domestic mixologists to shine behind the bar.
Couple that with regular e-newsletters from retailers and a preponderance of magazines covering cocktail culture, and sippers like George Powitz have all the information they need to develop a discerning palate to go along with their discretionary income.
 "I like what I like," he says. "And I'm worth it."
About Tara Nurin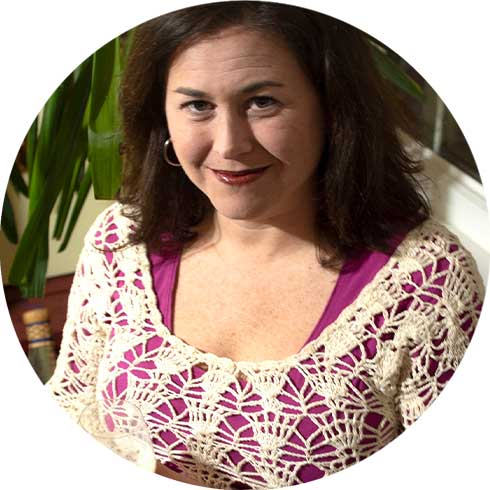 Photo: Tara Nurin
Tara Nurin is a freelancer who primarily covers the business and culture of craft beer, alcohol and culinary tourism. Her writing has been published in Forbes, Food & Wine, Wine Enthusiast, USA Today and many additional media outlets, which has won her the Food Writer of the Year designation in a competition hosted by the Wine School of Philadelphia. She leads craft beer pairings and seminars (specialty is beer and chocolate), in addition to teaching university-level beer and spirits courses and speaking on panels hosted by entities like the Smithsonian Institution.
She volunteers as the archivist for the international Pink Boots Society for the advancement of women in beer and founded NJ's original beer-education group for females. She's an official Beer Judge Certification Program judge, a former TV-news reporter and radio host, and an urban pioneer on the scenic Camden, NJ, waterfront.
Don't drink and drive. Enjoy responsibly.
Join the community on Reddit
Spirits Hunters is a community dedicated to spirits and the world of mixology. Feel free to talk about the world of mixology and bartending here!
Join