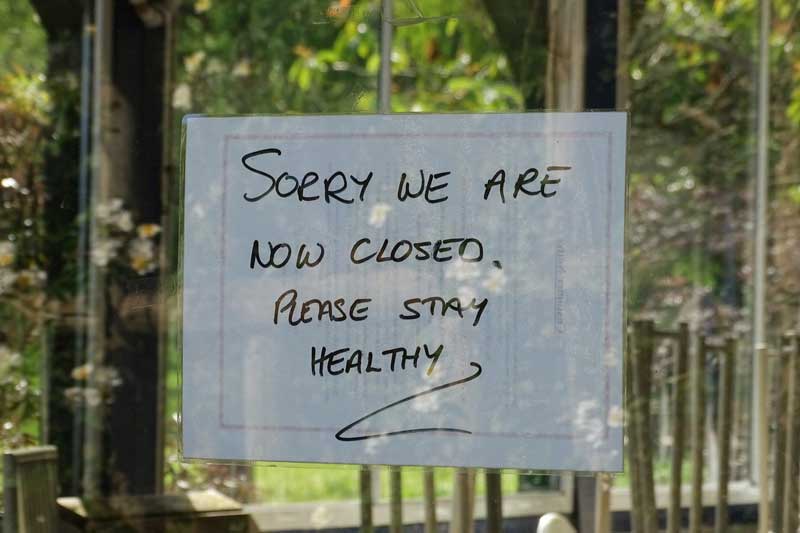 Does Restricting Bar Service Limit COVID Spread? By Tara Nurin
Which are the real hot spots of the Covid-19? Tara Nurin explains the " unclear " reality of the spread of the pandemic by comparing our favorite bars and restaurants to other entertainment venues and public transportation.
Rather than offering the customary gratitude during Americans' Thanksgiving holiday, many bar and restaurant owners accused medical and political decision-makers of focusing on the wrong priorities by curtailing alcoholic beverage service to curb an overwhelming new wave of coronavirus cases across the globe. California's Los Angeles County, for example, cut off outdoor dining for three weeks, and the Commonwealth of Pennsylvania banned on-site alcohol sales at 5 p.m. the night before Thanksgiving.
"This caused a massive blow to bars and taverns, as the night before Thanksgiving and the weekend following are big money-makers," says John Longstreet, President & CEO of the Pennsylvania Restaurant & Lodging Association. "Already, bar seating is prohibited and you must have a seat to be in a restaurant, so the 5pm curfew actually caused a serious decline in dinner business as well."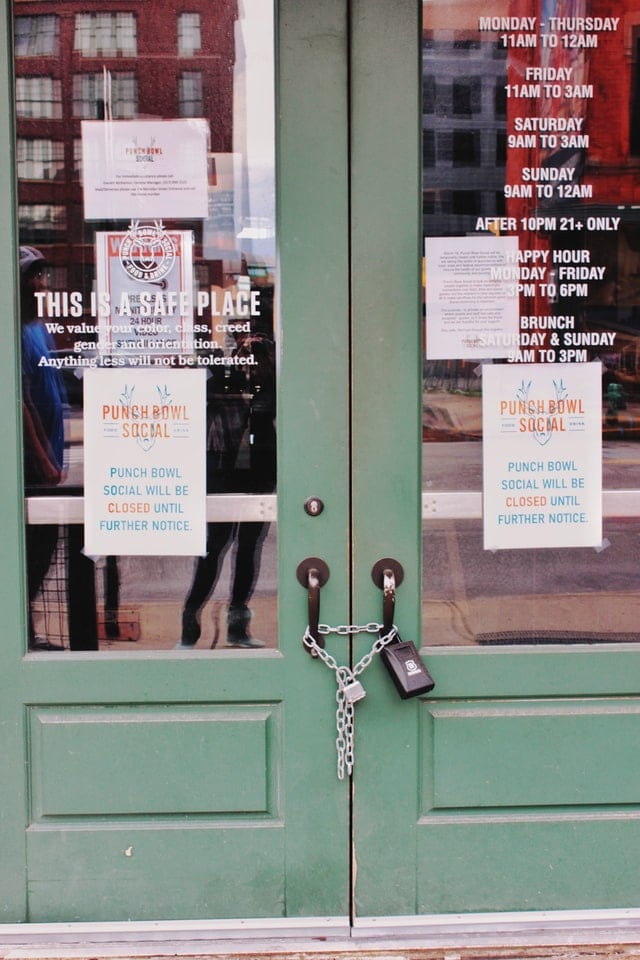 A food, craft cocktails and drinks venue closed in the US – Photo by Danielle Rice on Unsplash
Isolated studies of bars and restaurants show very low infection rates. The Los Angeles County health department blames drinking and eating establishments for just 3% of 2,200 examined cases. The Spanish Ministry of Health traced 3% of infections from June to October to bars and restaurants.
Despite that, Ireland's bars, restaurants and cafes can only sell take-away. Wales limits alcohol service to seated patrons who order food. France may reopen its cultural venues mid-month but is keeping restaurants closed until January 20 and bars indefinitely.
So why do governments insist on targeting bars?
Though bars may not sicken a large percentage of the population, they do spread the disease. A few of the fall's most significant outbreaks erupted out of nightlife zones near American universities, and a loosening of restrictions in Europe pushed the continent to the top of the world's case charts last month.
"I know that … bartenders and waiters … want an end to restrictions, but we must learn from the summer and not repeat the same mistakes," European Commission President Ursula von der Leyen said in late November.
A Washington Post analysis shows cases double within four weeks in U.S. states that reopen bars. A small earlier study by the Centers for Disease Control suggested that dining at a restaurant doubled the chances of infection, while spending time in gyms, salons, religious institutions and public transport vehicles didn't reflect a similar uptick.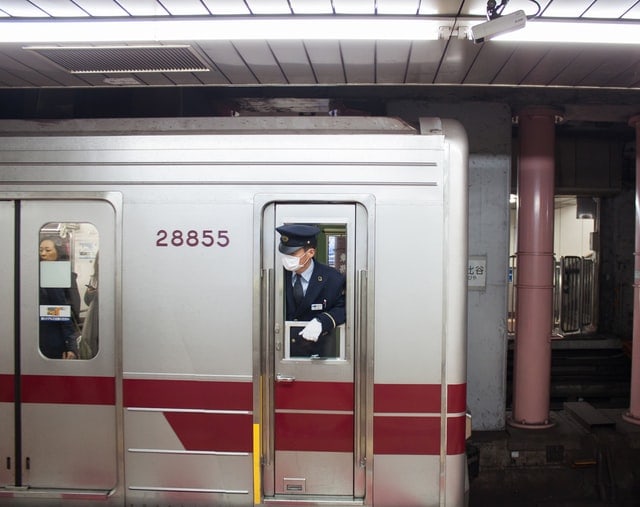 Public Transportation: subway in Shinjuku, Tokyo, Japan – Photo by Matthieu Gouiffes on Unsplash
In Paris, health officials traced just 1% of clusters to public transportation by July 15, and Japan didn't spot any transportation clusters when it ended its state of emergency in May. Japan has successfully encouraged citizens to avoid the "Three Cs" — closed spaces, crowds, and close-contact settings — without wearing a mask.
An average bar personifies those three C's, and patrons face the temptation to do everything they shouldn't: talk loudly, sing, get close, breathe heavily — all while potentially drinking, eating and going maskless. Though bars may not prove a common source of contamination, they possess all the factors that make them easy targets for public officials grasping for solutions.
Yet where some see solutions others see scapegoating
Responsible publicans and restaurateurs have spent thousands of dollars each to comply with COVID safety regulations and adapt to changing requirements and conditions. They've built out patios, equipped them with heat and created socially distanced seating by turning miniature greenhouses, yurts, igloos and even used gondolas into private cabanas.
California Congressman Doug LaMalfa tells FOX Business the government's "not really applying common sense to where spreads are coming from," and others warn that clamping down on appropriately modified establishments will push individuals inside into illegal gatherings that some liken to the speakeasies popular in the United States during Prohibition.
Indeed, New York City police raided an illegal party with 400 revelers over the weekend and say they've broken up around two similar affairs every week for the past several months. But it's not clear these festivities, along with those that merely bring a few family members together for dinner and some wine, wouldn't have happened regardless. And epidemiologists caution that data doesn't necessarily support widespread claims that current outbreaks are occurring because of small social functions.
It's unlikely restrictions on bars will ease up any time soon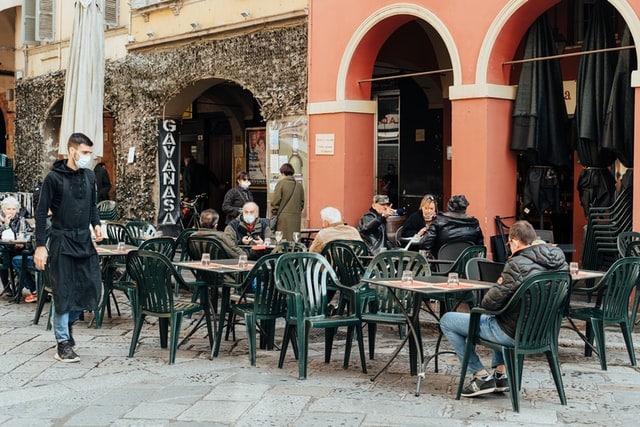 A waiter in a face mask serves customers seated outside an Italian coffee shop and wine bar in the town of Fontanellato, Province of Parma, Italy – Photo by Gabriella Clare Marino on Unsplash
But with European cases starting to settle down after the latest round of lockdowns and the United States experiencing an unprecedented surge now that the holiday season has arrived, it's unlikely restrictions on bars will ease up any time soon. American cases are spreading so fast and wide that public health and safety experts are giving up on contact tracing and contemplating shutting down the entire social sphere once again.
Columbia University epidemiologist Jeffrey Shaman tells the Washington Post, "I'm not so sure that trying to go at it with a scalpel is going to be effective. We may need the sledgehammer approach."
About Tara Nurin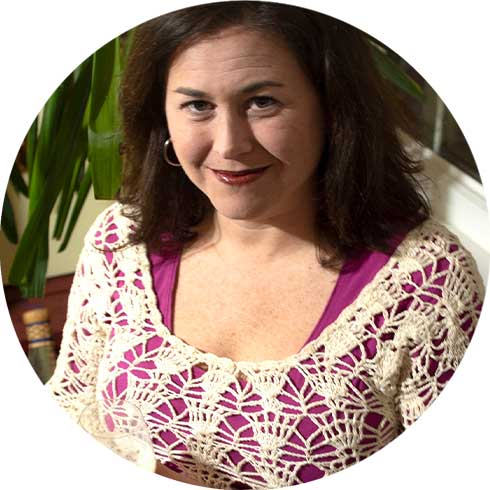 Photo: Tara Nurin
Tara Nurin is a freelancer who primarily covers the business and culture of craft beer, alcohol and culinary tourism. Her writing has been published in Forbes, Food & Wine, Wine Enthusiast, USA Today and many additional media outlets, which has won her the Food Writer of the Year designation in a competition hosted by the Wine School of Philadelphia. She leads craft beer pairings and seminars (specialty is beer and chocolate), in addition to teaching university-level beer and spirits courses and speaking on panels hosted by entities like the Smithsonian Institution. She volunteers as the archivist for the international Pink Boots Society for the advancement of women in beer and founded NJ's original beer-education group for females. She's an official Beer Judge Certification Program judge, a former TV-news reporter and radio host, and an urban pioneer on the scenic Camden, NJ, waterfront.
Don't drink and drive. Enjoy responsibly.
Join the community on Reddit
Spirits Hunters is a community dedicated to spirits and the world of mixology. Feel free to talk about the world of mixology and bartending here!
Join