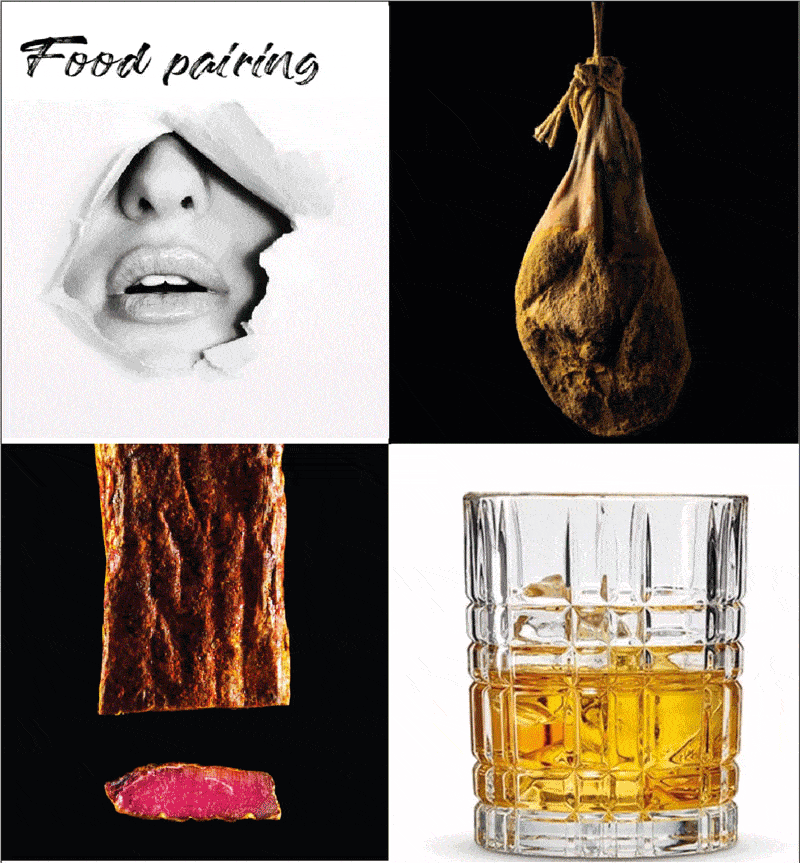 Tasting of Patrick Duler's ham with Bellevoye white whisky
We made a food pairing between Patrick Duler's filet ham with Espelette peppers and Bellevoye Blanc whisky matured in Sauterne casks.
We are in Sète facing the sea with Hervé, a friend, illustrator and whisky lover.
(Hervé tastes a thin slice of ham and then a sip of whisky)
Hervé : I start … I find that the vanilla notes of the whisky sublimate the softness of the ham, coating it in the mouth and releasing notes of nuts and peppers.
Nathalie: yes, and the ham responds by bringing out the cinnamon taste of the whisky.
Hervé: the ham answered? (laughs), whisky has slightly delicate and slightly sweet notes, which make every bite of ham a real taste experience, with the pleasures of salting combining with the fruity flavors.
Nathalie: certainly dear friend, it is delicate, but … don't you think that the Espelette pepper of the ham brings out the aftertaste of the whisky, which causes an exploding sensation in the mouth?
Hervé : I agree! Can we now stop intellectualizing? And appreciate with all our heart and all our senses this divine moment?
Nathalie : of course. But I'm sending a message to tell them that it's really perfect!
Hervé: after …we have finished our tasting…
The ham of Patrick Duler
Patrick Duler's ham was aknowledged as the best in the world in Barcelona. From the first ecological farm to the gastronomic restaurant, there is only one step: Patrick Duler has taken it.
Committed to sustainable agriculture since 1984, he created his farmhouse inn on his estate in Saint Géry in the Quercy region of France, where he serves his guests refined cuisine made with his own 100% organic products.
His encounters with, -among others- Alain Senderens, Alain Ducasse, Joël Robuchon, Michel Guérard, have led him to practice high quality gastronomy. His specialities are cured meats and top-of-the-range hams. After having raised his own pigs in the open air – the black pigs of Quercy, an ancestral breed that is in danger of extinction – Patrick Duler now uses organic suppliers who raise the same breed. The salting work, without any chemical products, is then carried out on his estate.
Filet with Piment d'Espelette pepper: sweet, lean, mellow
One of Duler's specialties is the pork tenderloin with Espelette pepper. This pepper is a variety grown in the French commune of Espelette, Pyrénées-Atlantiques, traditionally the northern territory of the Basque people. The pork tenderloin is a lean and mellow meat that can be enjoyed raw or in a chiffonade, very fine slices, alone. Or as an pairing to fried eggs or with truffle butter. Often known under the Italian name lonzo or lomo in Spanish, the tenderloin is a lean and tender meat that lends itself to short maturations of 2 to 3 months maximum.
It is a feminine cured meat, with a fine, fruity flavor slightly spiced up with Espelette pepper. Like the loin, the tenderloin is matured whole, without casing and turned over regularly on the grill like a cheese.
White Bellevoye whisky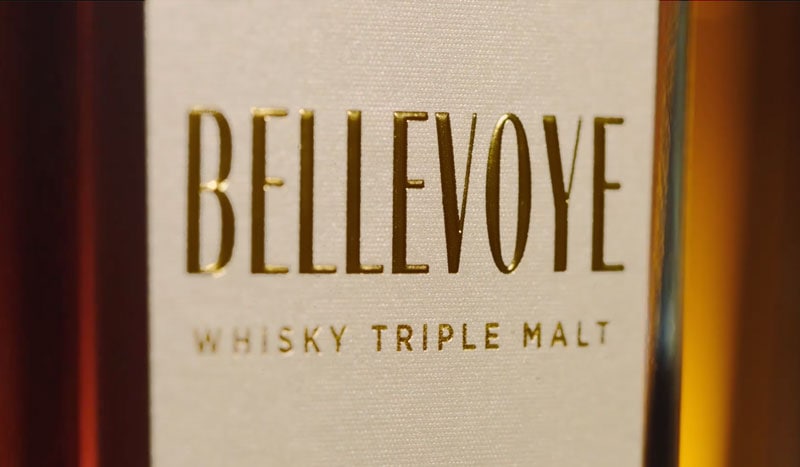 Bellevoye bears the name of a road, not always traced. A path that you can see in between and which carries the promise of dawn in the distance. A meeting at the crossroads of visions and a destination in the shape of a dream.
Jean and Alexandre have built this dream around their conviction. That of believing in the strength of their culture and their country: France. They have consolidated this dream thanks to a crazy and audacious bet. Born from a desire to create, innovate and push the walls of a horizon that is not wide enough. This translates into the production a great whisky of France, with all their know-how, their terroirs and their raw materials.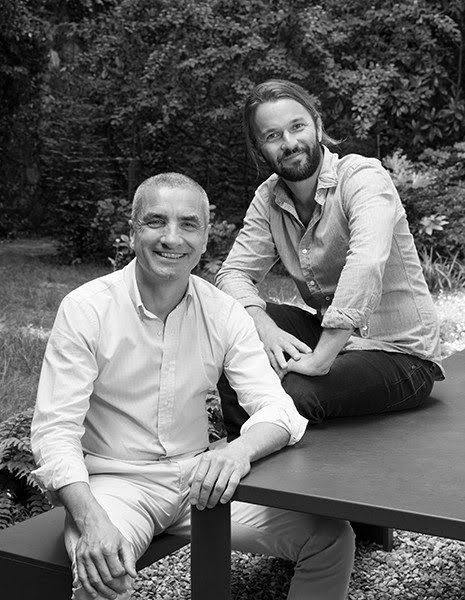 They have made this dream come true. Based on strong values and the desire to establish a virtuous circle around their whisky, from suppliers to employees, retailers to consumers.
Bellevoye blanc is a blend of 3 "Single Malt" whiskies (Nord, Alsace and Lorraine), 1st category Triple Malt 100% French, matured in Sauternes casks. All the components of this product are 100% French.
Its primary maturation consists of 3 to 8 years in French oak barrels. Then, the secondary maturing corresponds to 6 months in the Bellevoye cellars in Charente, in barrels from a famous Sauternes Premier Cru Classé.
The casks transmit their aromas to the whisky. They are rich in fine lees, which gives the whisky roundness and length, amplified gustatory and aromatic sensations on the finish and sweet and spicy aromas. The tasting of this whisky is charming, opulent and suave.
Nose: Dried fruits, notes of vanilla, cinnamon and ginger.
Palate : Tasty, silky and delicate.
Finish : Notes of almond and hazelnut.
Don't drink and drive. Enjoy responsibly.
Join the community on Reddit
Spirits Hunters is a community dedicated to spirits and the world of mixology. Feel free to talk about the world of mixology and bartending here!
Join