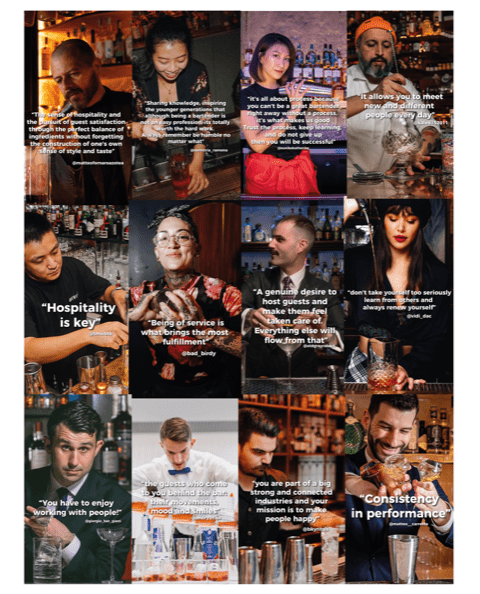 World Bartender Day 2023: we asked them, they answered!
Happy World Bartender Day 2023 🍸 What's the most important thing about being a Bartender?
Every day, they create, they seek perfection within their cocktails, and strive to make the bar a better place!
This World Bartender Day 2023 we thought of asking what is the most important thing about being a Bartender.
Twelve bartenders from all over the world expressed themselves about the most important thing about this beautiful and original art on World Bartender Day 2023.
One of the things that make bartending a unique profession, aside from creating great drinks, and knowing flavors to elevate our senses, is the sense of hospitality. Exchanging with people, meeting new places in the world, and making people happy through creativity.
Whether we are talking about a bartender or a mixologist, creating drinks is an exciting discipline that combines an appreciation of classic cocktails and cocktail culture with a desire to create new cocktail recipes with a forward-thinking culinary approach.
"All in all, a mixologist is a bartender who specializes in the creation and execution of cocktails. Bartenders represent all aspects of our craft. Bartenders engage guests, clean glasses, sweep the floor, make cocktails, etc. They are only mixologists when needed." – Brian Buscher, bartender, Skull's Rainbow Room, Nashville.
At the end of the day, it does not matter if we are talking about bartenders or mixologists, they are both expected to create beautiful, well-crafted drinks.
Let's celebrate World Bartender Day 2023 with the following quotes from bartenders all over the world.
What's the most important thing about being a Bartender?
For most bartenders, hospitality is key, as tending to people and giving a good experience.
Matteo Carretta @matteo___carretta – England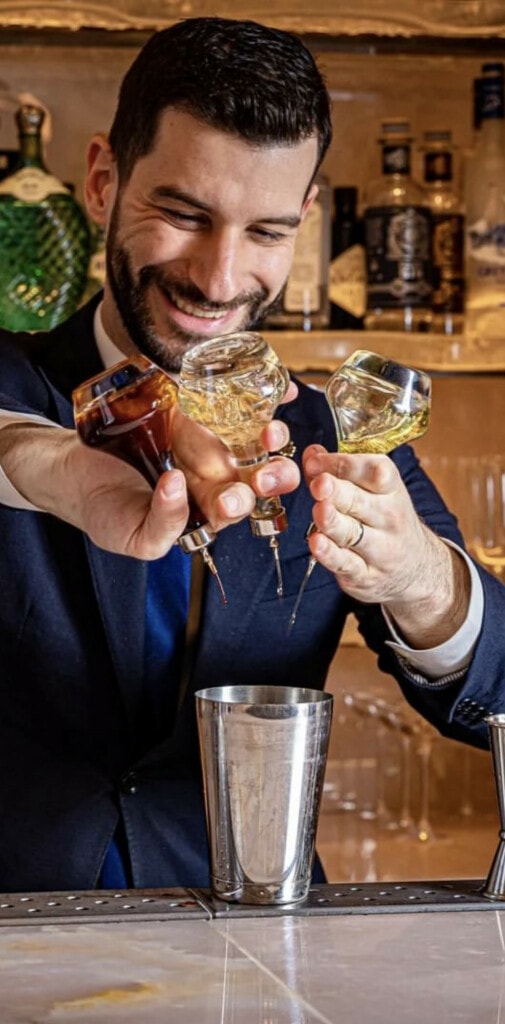 ♟️| ᴅɪʀᴇᴄᴛᴏʀ ᴏꜰ ᴍɪxᴏʟᴏɢʏ – ʙᴇᴠᴇʀᴀɢᴇ ᴅᴇᴠᴇʟᴏᴘᴍᴇɴᴛ
🍸| ʙᴀʀꜱ #thefumoir#claridgesbar#thepaintersroom
📍| @claridgeshotel
"Consistency in performance is probably, talking about service drinks and development, it's a one day at-the time job that requires consistency".
Victoria @vidi_dac – France
Bartender 🍸 at @prettylittlecocktail_fr and @isadora_cocktail_bar
"I think the most important thing is not to take yourself too seriously, to learn from others, and to always renew yourself (by going out for drinks)".
Giorgio Bargiani @giorgio_bar_giani – England
Assistant Director of Mixology at @theconnaught
Enjoying working with people!
Kaled Derouiche @kaled152011 – France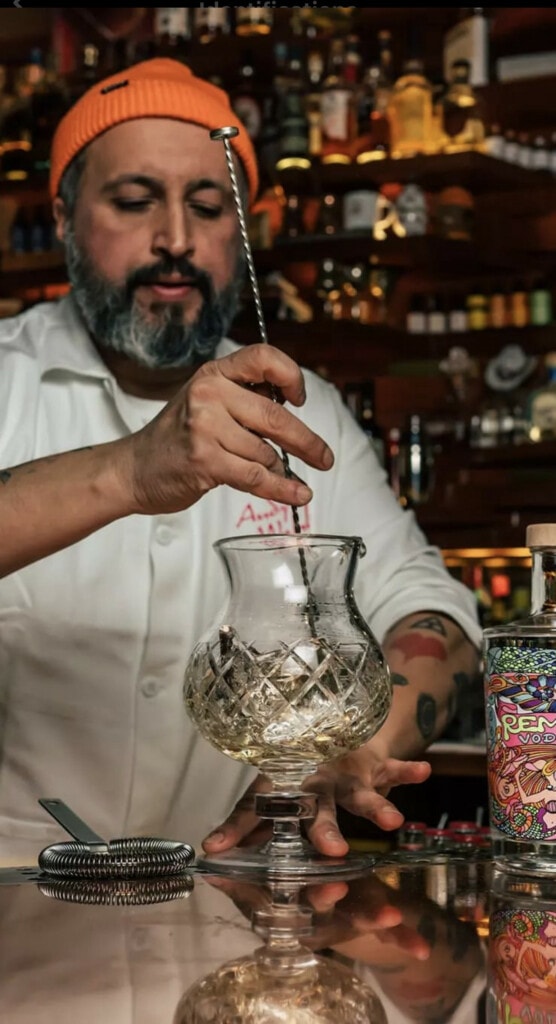 Entrepreneur | Cocktails 🍸 &Dreams🎉
"It allows us to meet and serve different people every day".
Andrii Zhytniuk  @andryuflair – Ukraine
"Personally, the most important thing in the profession is the people (guests) who come to you behind the bar. Their movements, mood, and smiles – what could be more important?"
Vasilis Kyritsis – @Vasilis Kyritsis – Greece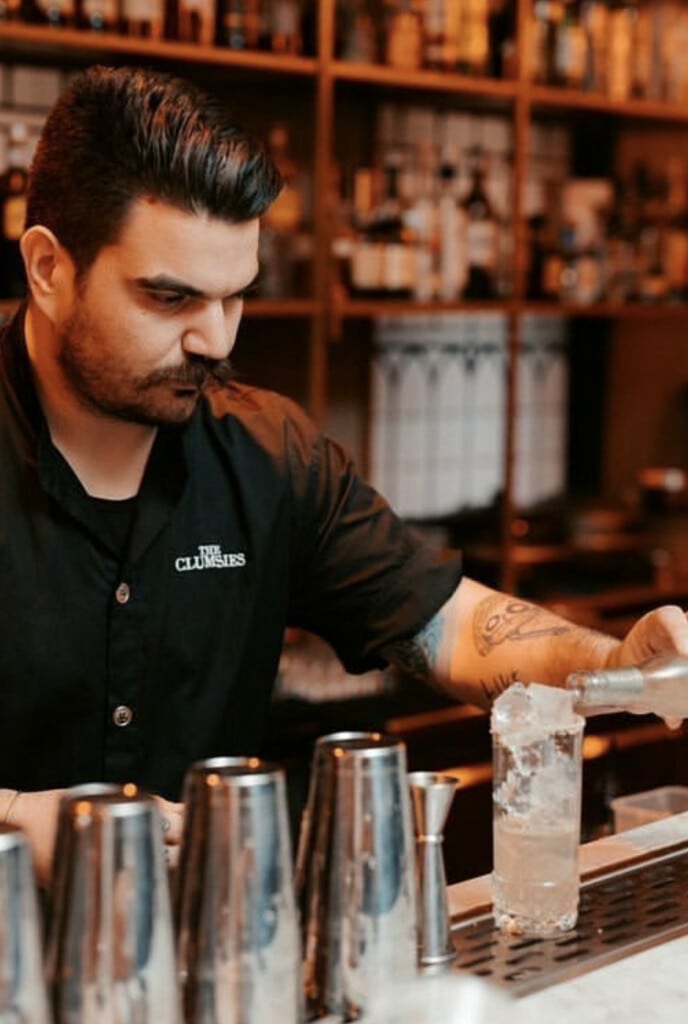 Bartending Service •Co Owner🔻 @the_clumsies / @line.athens / @hustler.greece / @ottos_athens_vermouth | www.theclumsies.gr
"Being a bartender is one of the most amazing jobs worldwide as you are part of big strong and connected industries and your mission is to make people happy which is very important nowadays."
Eunike Katherine @eunikekatherine | Part of @hidden.club Indonesia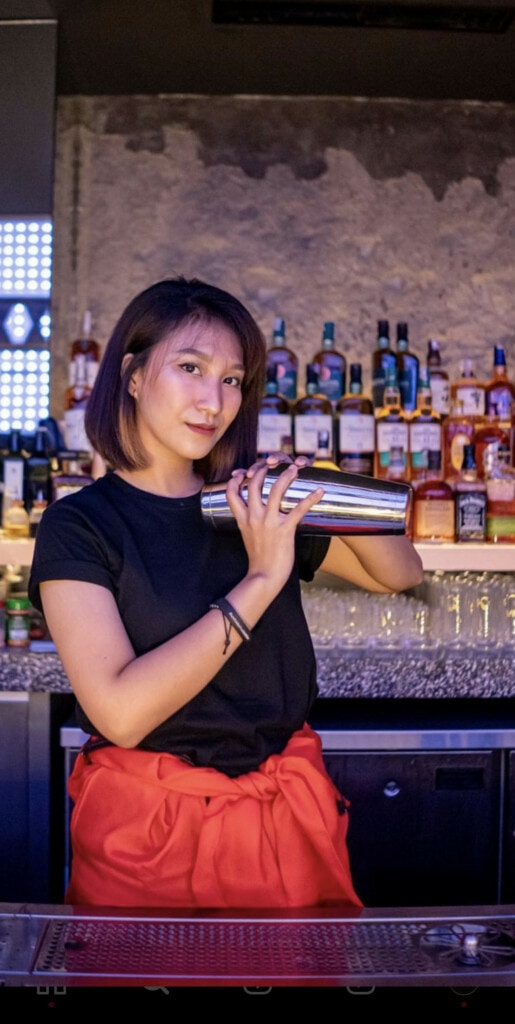 "For me, the most important thing about being a bartender is all about the process. Why process? Because you can't be a great bartender right away without a process. It can make us good/proper bartenders. Just trust the process, keep learning, and do not give up, then you will be successful."
Demetria Dana Paramita @demitria_ramona Indonesia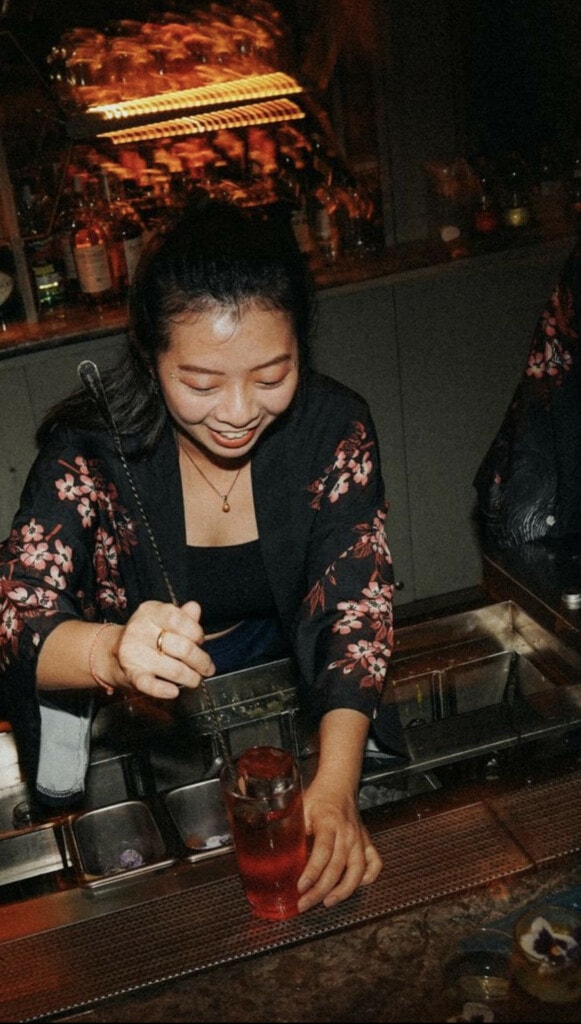 🍹Mixer Machine at @weare.pots Semarang, Indonesia. Lady Amarena Global Top 5 🌎 SG Bacardi Legacy Champion 2020🥇🇸🇬
"The most important thing for me about being a bartender is sharing knowledge, and inspiring the younger generations that although being a bartender is not an easy profession it's totally worth the hard work… And always remember to be humble no matter what we have achieved in this field. ❤️ xoxo"
Tomo Watanabe @tmwtnb France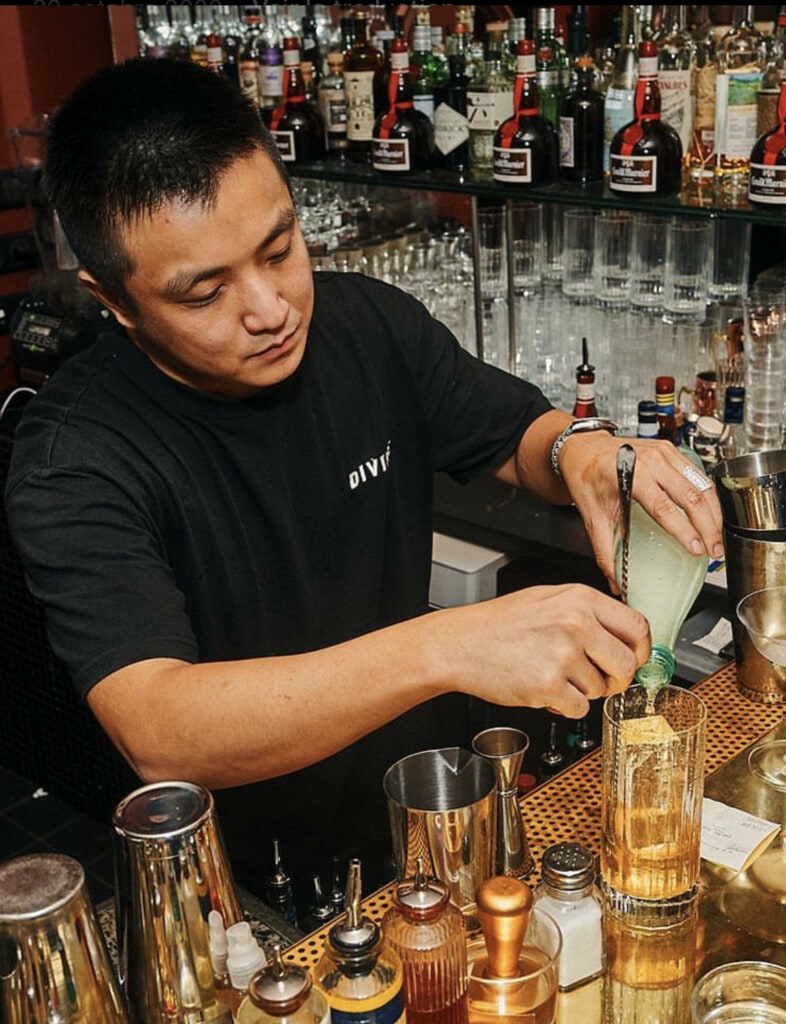 Bartender at @bar_divine
"Hospitality!"
Matteo Fornaro – @matteofornaroazotea | Azotea Bar – Italy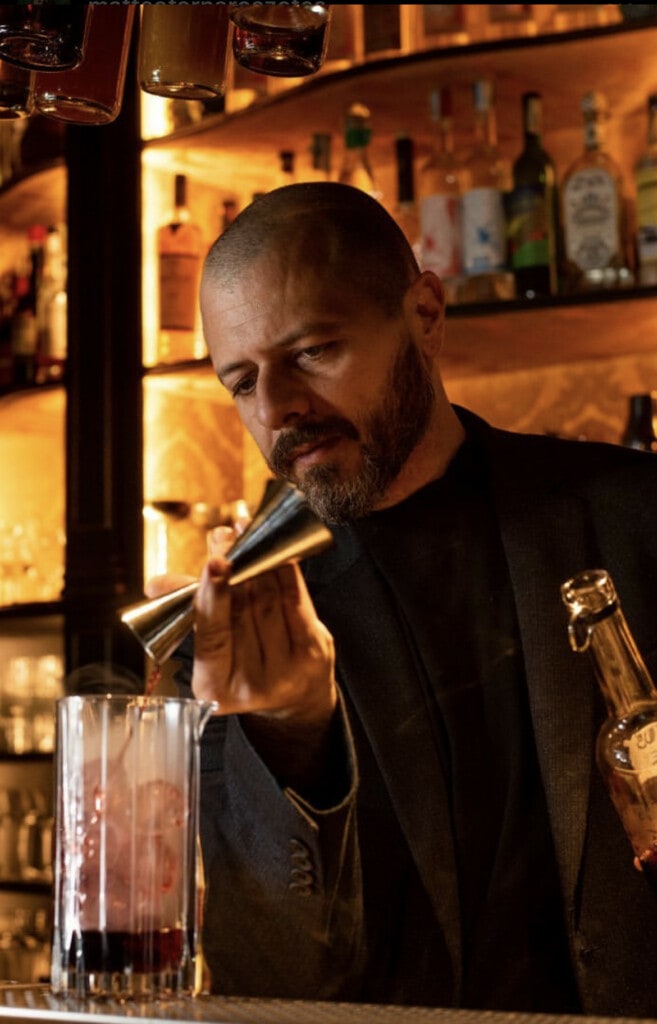 "Certainly the sense of hospitality and the pursuit of guest satisfaction through the perfect balance of ingredients without forgetting the construction of one's own sense of style and taste mixing them."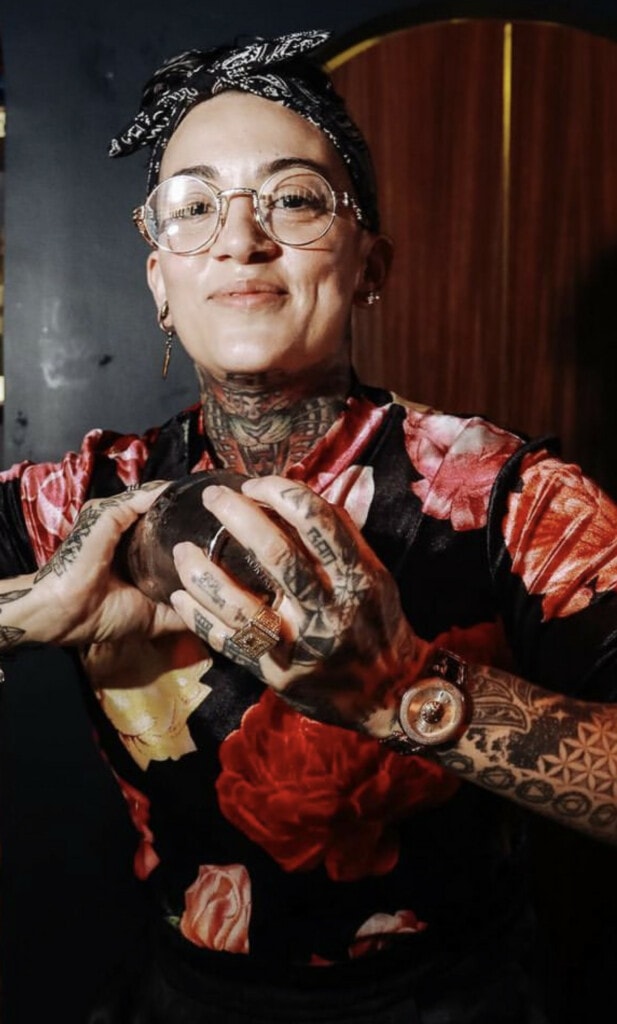 🌎 Global Cocktail Creative | Restaurant Consultant
🥃 Your Head Bartender
🦉 CEO @kuduowl | #KUDUOWL
"Being of service to others is what brings me the most fulfillment."
James Grant – @oldgrayrabbit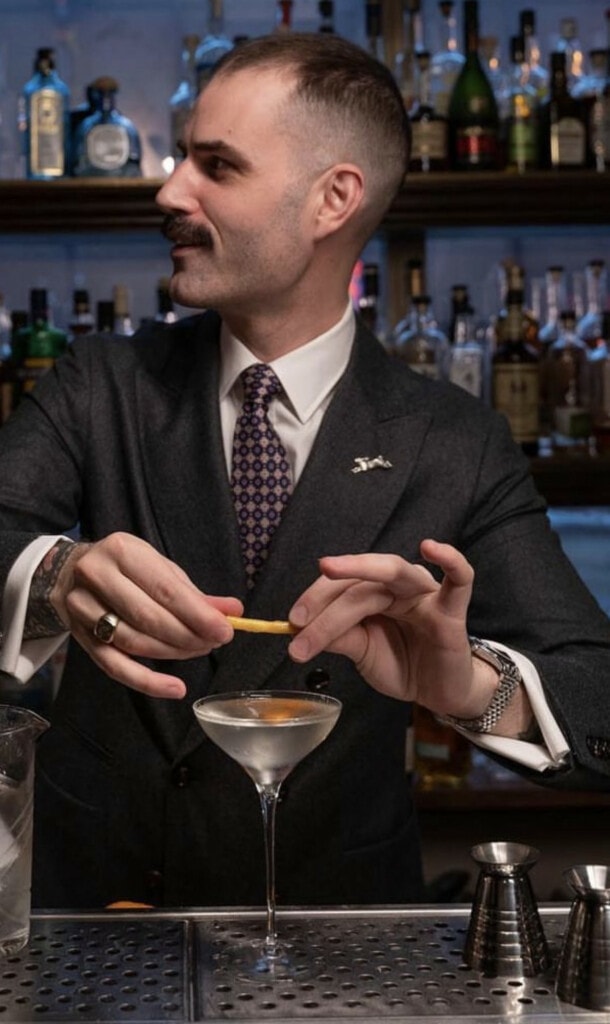 Director of Mixology @fairmontroyalyork
2021 @worldclass Global Bartender of the Year
2022 @canadasbest100 Bartender of the Year
"The most important thing about being a bartender is a genuine desire to host guests and make them feel taken care of. Everything else will flow from that".
Stay tuned to our newsletter and our Instagram for more on World Bartender Day 2023
—
Don't drink and drive. Enjoy responsibly.
Join the community on Reddit
Spirits Hunters is a community dedicated to spirits and the world of mixology. Feel free to talk about the world of mixology and bartending here!
Join