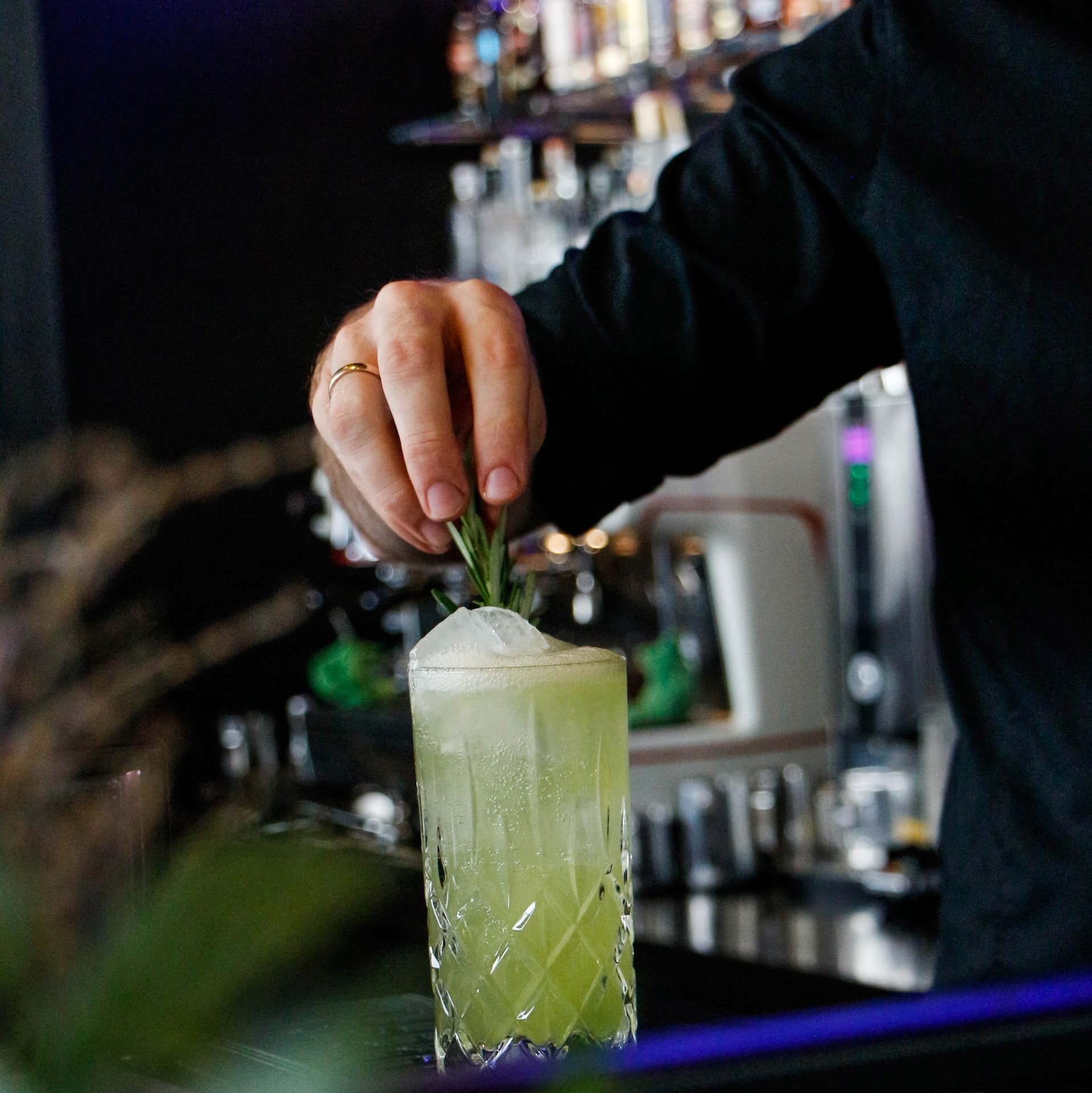 Bartender or mixologist: this beautiful art defined
Should we say Bartender or Mixologist? Have we ever really thought about the difference?
Photo by Haoward Nguyen on Unsplash
It's a question that's been asked for more than a decade. With the 21st-century cocktail renaissance, has come the rise of mixology.
The term itself dates back to the 1800s but, in modern usage, it tends to signify the art and theater of expertly prepared cocktails.
A bartender, on the other hand, is a bar professional whose focus is on hospitality as well as drinks.
Anyways, let's explore the differences and similarities and understand when should we refer to a bartender or mixologist.
Bartender or mixologist: are these terms interchangeable?
According to popular opinion, all mixologists are bartenders, but not all bartenders are mixologists.
This makes a fundamental assumption. However: it views mixologists as a form of an elevated bartender. Someone who has moved beyond just creating mixed drinks into someone creating one-of-a-kind masterpieces.
From this perspective, the term "mixologist" is more of an honorary title that is bestowed upon a particularly talented bartender who has demonstrated extraordinary skill, talent, and excellence in creating cocktails.
Mixology is an exciting discipline that combines an appreciation of classic cocktails and cocktail culture with a desire to create new cocktail recipes with a forward-thinking culinary approach.
Some have even compared the term "mixologist" to a sort of Ph.D. that bartenders acquire for their learning and dedication to the craft of making great cocktails. Mixologists study "mixology," which is a special study of cocktails.
This often requires specialized knowledge of the molecular properties of various ingredients being added to a cocktail.
In contrast, bartenders are very accomplished at creating drinks of all varieties, ranging from classic mixed drinks to elevated craft drinks – not to mention the occasional wine or beer and can also be flair bartenders, which "is a series of backhanded throws, catches, bottle balances and in some cases a general show of juggling," as defined by BarSchool.
Mixologists may be very talented at creating one-of-a-kind drinks, but they wouldn't hold up well to the pressure of serving drinks at a crowded midtown Manhattan bar on a Friday night.
MIXOLOGISTS SERVE DRINKS, BUT BARTENDERS SERVE CUSTOMERS
Another way of talking about bartender or mixologist has to do with the notion of service. According to one popular saying, "mixologists serve drinks, while bartenders serve customers."
Mixologists can be employed by spirits companies to create special concoctions featuring their spirits, but bartenders are only employed by bars.
And, according to popular lore and Hollywood films, bartenders have always played a very important role in society that extends beyond just serving up drinks. In the classic Hollywood film, for example, the bartender is the person you open up your heart to.
The person you share your secrets with, and the person who is always there with a witty remark or a bit of sage wisdom. If you're broken-hearted in love, you turn to your favorite bartender.
If you are looking for a little companionship, you head to your local bar.
But let's ask the bartenders themselves
"A mixologist cares about the drink. A bartender cares about the customer." – Justin Pike, bar manager, The Tasting Kitchen, Los Angeles.
"All in all, a mixologist is a bartender who specializes in the creation and execution of cocktails. Bartenders represent all aspects of our craft. Bartenders engage guests, clean glasses, sweep the floor, make cocktails, etc. They are only mixologists when needed." – Brian Buscher, bartender, Skull's Rainbow Room, Nashville.
"Pretense. Technically it differentiates the person creating the cocktails from a 'standard' bartender, but it tends to ignore the service component of bartending, focusing on the drinks rather than the people you're serving them to; which kind of goes against the entire job of being a bartender." – Sean Gleason, beverage director, Biltong Bar, Atlanta.
At the end of the day…
It does not matter if we are talking about bartender or mixologist, they are both expected to create beautiful, well-crafted drinks.
A bartender or mixologist will always use super-premium spirits and they need to have a solid understanding of how different ingredients will impact the final taste and aroma of a drink.
However, with mixologists, there is an added element of art and celebrity – just as there was nearly 150 years ago.
The titles bartender or mixologist may be used interchangeably by many. Yet, it's clear that several intangible factors – some historical, some social – will always result in some very strong fundamental differences between the two.
Bartender or Mixologist? Interesting facts
In certain countries, such as Canada, the United Kingdom, and Sweden, bartenders are legally required to refuse more alcohol to drunk customers.
So, please, drink responsibly, and remember to always taste rather than only drink!
Bartender or mixologist? Just stay tuned for our next post on World Bartender Day!
Don't drink and drive. Enjoy responsibly.
Join the community on Reddit
Spirits Hunters is a community dedicated to spirits and the world of mixology. Feel free to talk about the world of mixology and bartending here!
Join