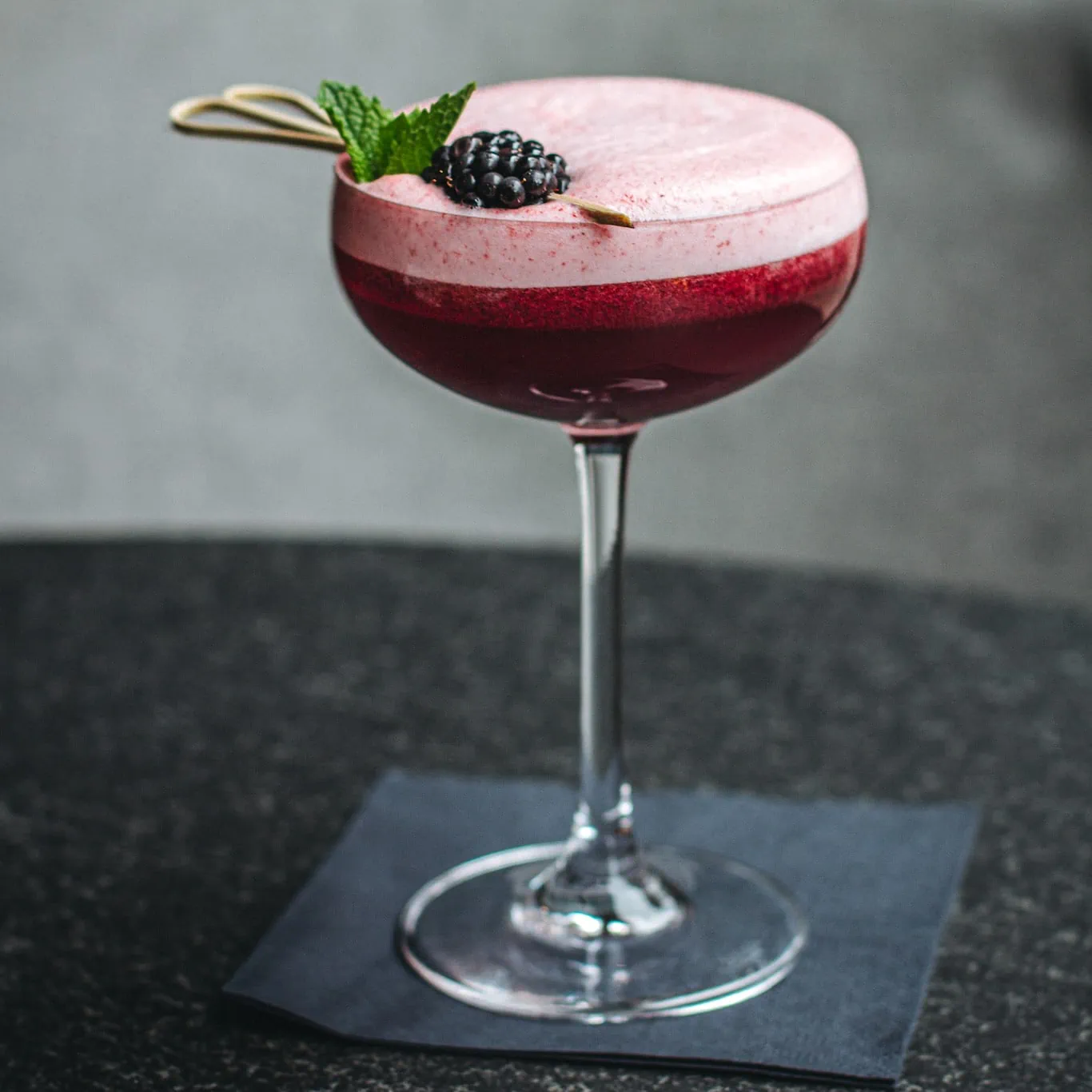 Beautiful cocktails with foam: the "how to"
Achieving perfection when creating cocktails with foam has a bit of a way to go…
Ramos Gin Fizz, Clover Club… those perfect cocktails with foam. Achieving this technique has its well-known secrets, but some are not yet revealed.
"Shaking an egg white cocktail with a little soda water in the can is a technique I recently discovered through my friends at Silver Lyan," says Deke Dunne to PUNCH, head bartender at the Allegory at the Eaton DC hotel.
For cocktails with foam, such as for the Ramos Gin Fizz, soda water allows us to create a charged cocktail, which we add at the end to increase the thickness of the foam.
Deke Dunne, meanwhile, creates a foam-laden Pisco Sour by adding half an ounce of soda water to his dry inverted shake. "What we found is that you do get a bigger, smoother head with a higher peak, but what really attracted me to the technique was how balanced the final product ended up being," Dunne says.
It's crucial to dry shake for 10 to 15 seconds (no ice): "It really [rounds] out the cocktail and [leaves you with] the silkiest aftertaste," he says.
The soda water technique has been used by many bartenders to perfect their cocktails with foam. But other experts like Miguel Lancha, cocktail director at José Andrés' gastronomic restaurant minibar, prefer a more scientific and precise approach to recipes and techniques and were initially skeptical of soda water.
"Just on paper and in theory, I didn't see how it could benefit," Lancha says, citing both dilution and the possible inability of egg whites to withstand the carbon dioxide in soda water as concerns.
Other bartenders create their sour cocktails with a blender, rather than manual shaking, a common technique deployed in high-volume bars and restaurants throughout Peru such as at Cantina & Pisco Bar to create their version of the traditional Pisco Sour: the Pisco Sour Brûlée.
"The version of our traditional Pisco Sour with this technique turned out to be a total success," says Diego Muñoz.
Let's see below how to prepare different cocktails with foam.
Recipes for Cocktails with Foam
Ramos Gin Fizz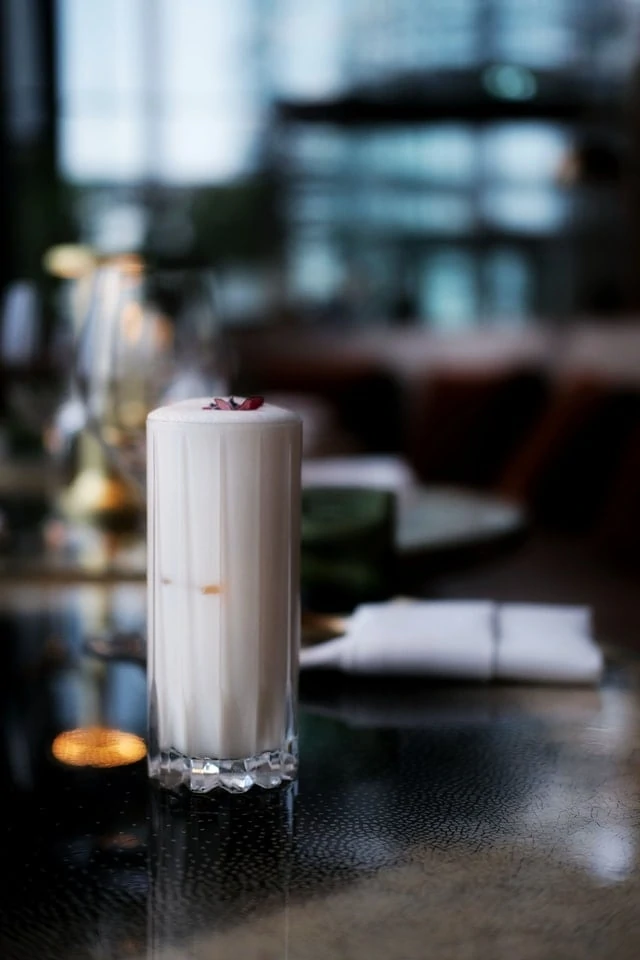 Photo by Dannie Sorum on Unsplash
Ingredients
*For the simple syrup
1 cup sugar
1 cup water
*For the cocktail
Ice
45 ml of gin
15 ml fresh lemon juice
15 ml fresh lime juice
1 large egg white *Vegan? Use 2 tablespoons aquafaba (chickpea liquid).
30 ml of cream
3 drops of orange blossom water
1 to 2 drops of vanilla extract (optional)
30 to 60 ml of iced club soda or seltzer
Type of glass
Collins
Preparation
For the simple syrup: Combine the sugar and water in a small saucepan over medium-high heat. Bring to a boil; once sugar has dissolved, remove from heat. Cool completely.
For the drink: Chill a Collins glass. Fill a cocktail shaker with ice.
Add the gin, lemon, lime, egg white, 1 ounce of simple syrup, cream, orange blossom water and vanilla extract, if using. Seal and shake vigorously for 30 seconds, to chill, then strain into Collins glass.
Discard the ice from the shaker, then pour the drink back into it. Seal and shake vigorously for 30 to 45 seconds, then pour into the Collins glass.
Insert a straw into the drink, then add club soda or seltzer, pouring it through the straw to avoid running out or damaging the foam. (The straw is optional for serving, but helps preserve the foam as you drink).
Whiskey Sour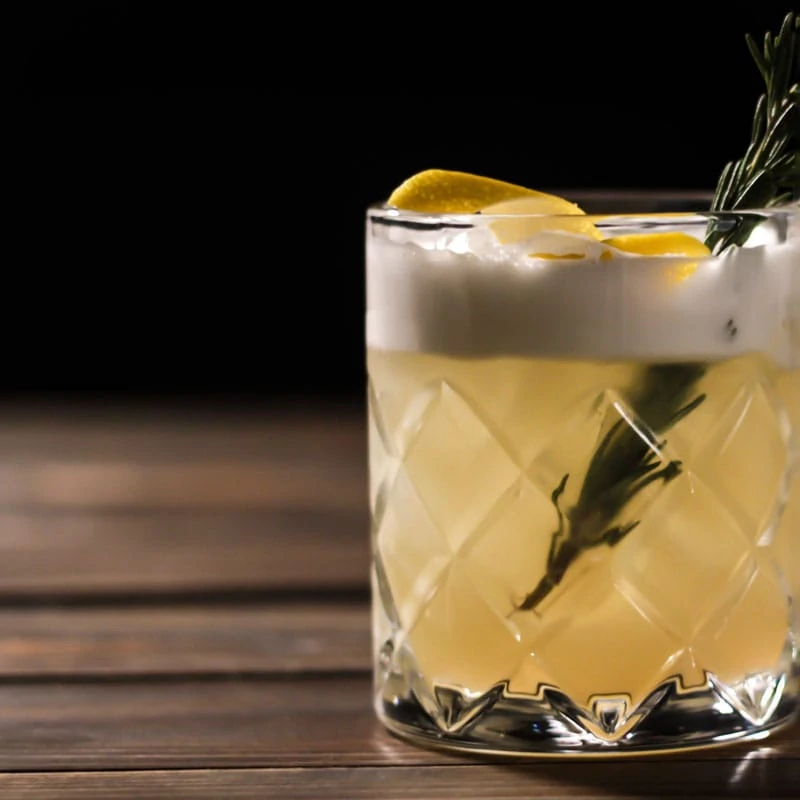 Photo by Andrey Grodz on Unsplash
Ingredients
60 ml debourbon
21.5 ml freshly squeezed lemon juice
15 ml simple syrup
15 ml ounce of egg white (optional)
Garnish: Angostura Bitters
Clover Club with Raspberry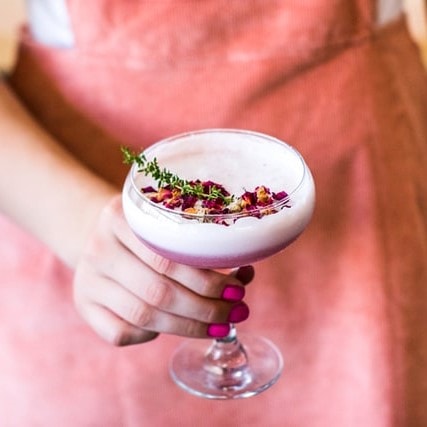 Photo by Jessica S. Irvin on Unsplash
Recipe for two glasses
1/2 tablespoon raspberry jam
2 egg whites (or 4 tablespoons aquafaba)
6 measures of gin
Juice of 2 limes
Ice cubes
Garnish: Strawberry slices
Type of glass: Martini
Preparation: In a cocktail shaker, add 8-10 ice cubes and pour in the lime juice, marmalade, egg whites, and gin. Shake vigorously until condensation forms in the shaker. Strain and pour into Martini glasses. Garnish with a slice of strawberries.
Enjoying Cocktails with foam? Welcome yourself to our Spirits Hunters Weekly Newsletter
Don't drink and drive. Enjoy responsibly.
Join the community on Reddit
Spirits Hunters is a community dedicated to spirits and the world of mixology. Feel free to talk about the world of mixology and bartending here!
Join