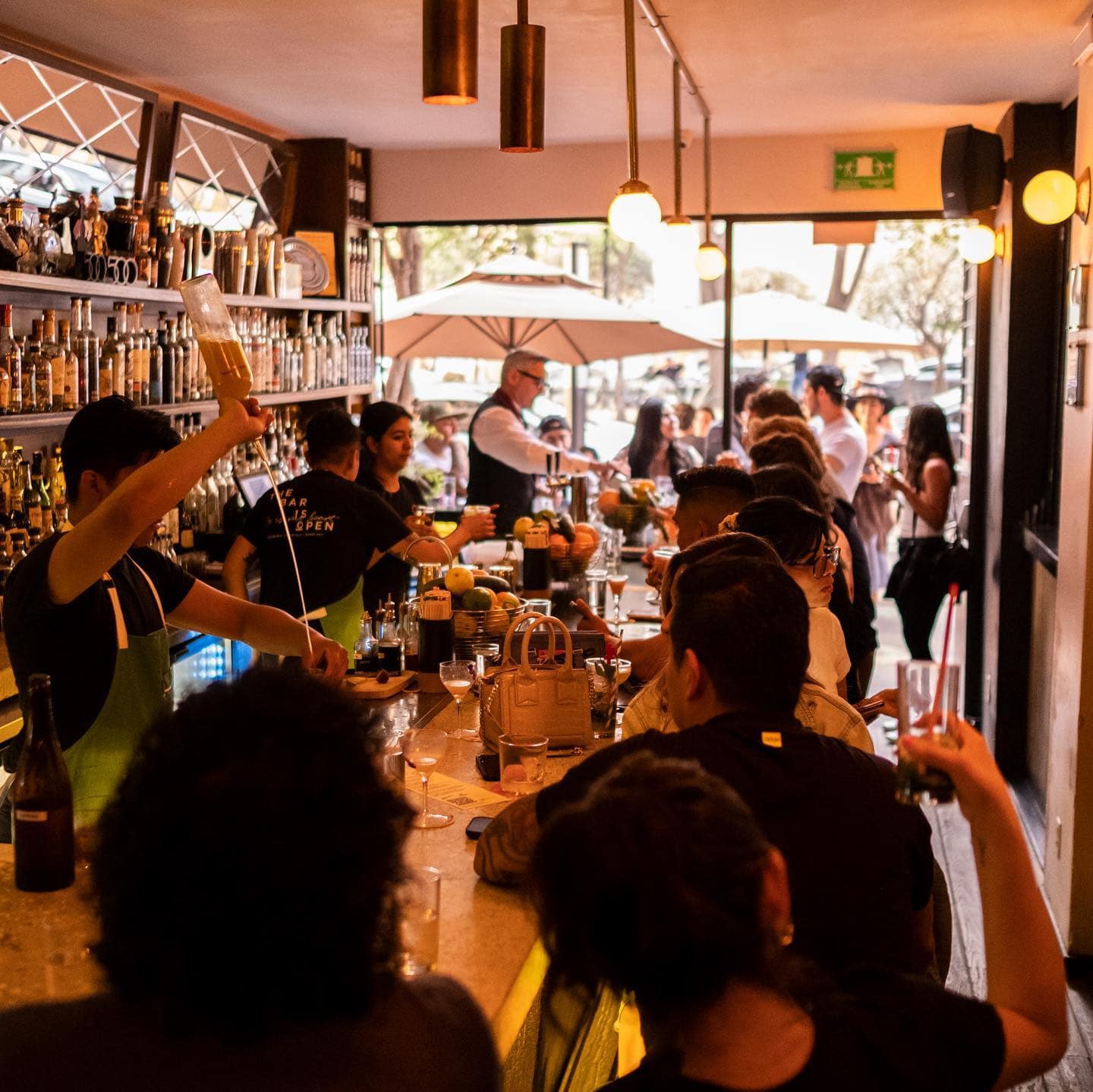 15 Best Places to Sit and Watch a Great Bartender Work
Check out 15 of the world's best bars where you can watch master mixologists doing their thing. These bars are perfect for bartender-watching at its best.
Every year, cocktail aficionados trek the world in search of the best bars and bartenders around. And every year, they're not disappointed.
The art of bartending involves a unique set of skills that are surprisingly complex to acquire and can involve both technical and social expertise.
While fine dining and cocktail sipping are highly desirable activities, sometimes, all you want is to watch a great bartender at work. Talent, technique, and stylistic flair are some qualities that make a bartender reach international status.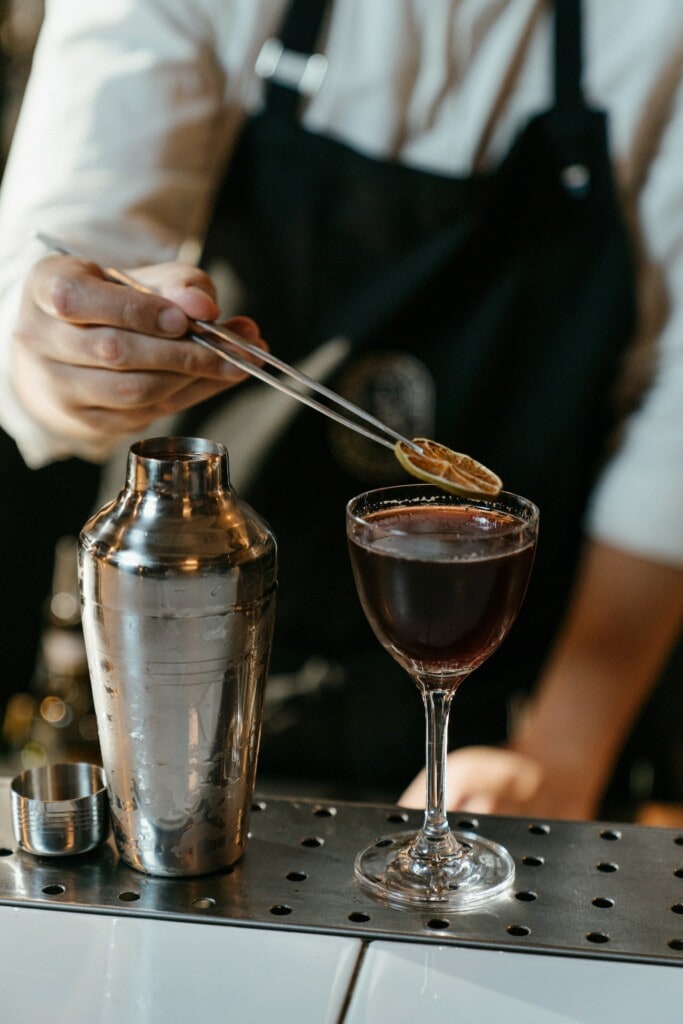 Photo by cottonbro studio
In this post, we'll highlight fifteen of the world's best bars so that you know where to go next time you want to watch a master bartender at work.
1. Paradiso, Barcelona
This otherworldly cocktail bar in the heart of Barcelona has racked up numerous awards for its inventive drinks and exceptional service—most notably voted the World's Best Bar in 2022.
Taking inspiration from the Garden of Eden, Paradiso is a fantastical environment kitted out with some of the most talented bartenders and mixologists from across the globe.
The indoor atmosphere is electric and engaging, allowing customers to watch as bartenders perform their magic. What better place to witness the magic of mixology than in paradise?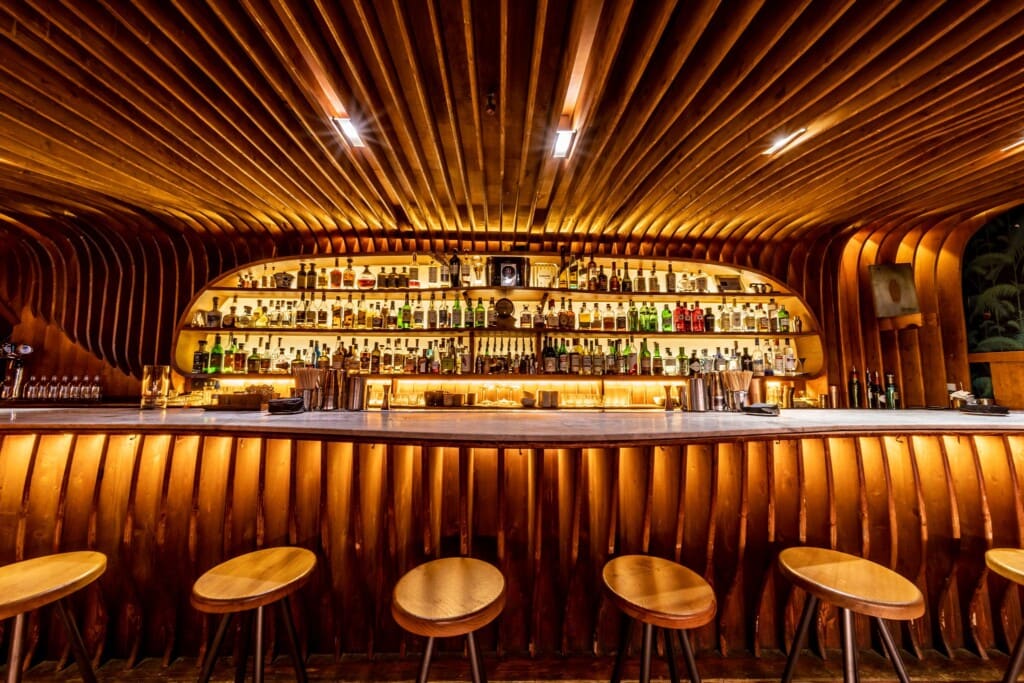 Where? Carrer de Rera Palau, 4, 08003
2. Hanky Panky, Mexico City
Winner of the Art of Hospitality Award for 2022, Hanky Panky in Mexico City has attracted a diverse international crowd for its show-stopping approach to the customer experience. The bartenders here are trained to exude the highest level of professionalism while still remaining warm and engaging. With an interior curated by expert designers, you'll be as comfortable as you are mesmerized.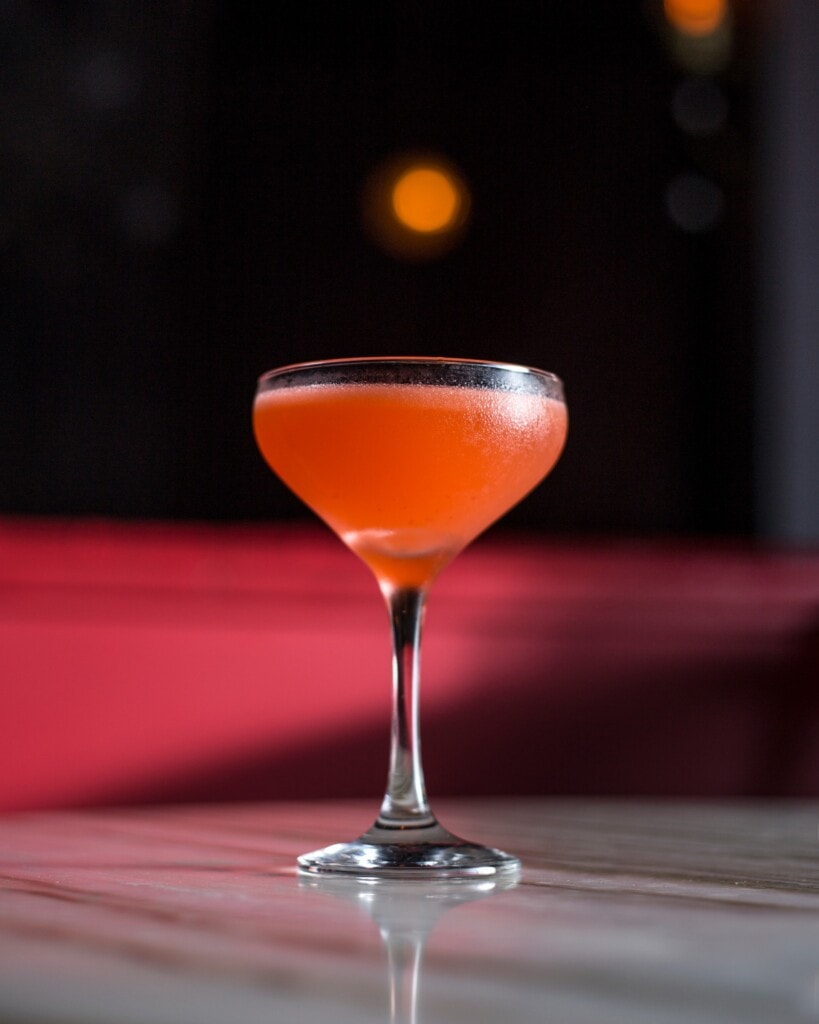 Where? Turín 52, Juárez, Cuauhtémoc, 06600, CDMX
3. The Alchemist, London
If molecular mixology madness sounds like something you'd like to try, London's The Alchemist is a must-go cocktail bar destination in its four addresses.
Set in a dazzling theatre-esque environment, this globally renowned bar prides itself on mind-boggling cocktail combos and some of the finest bartenders around.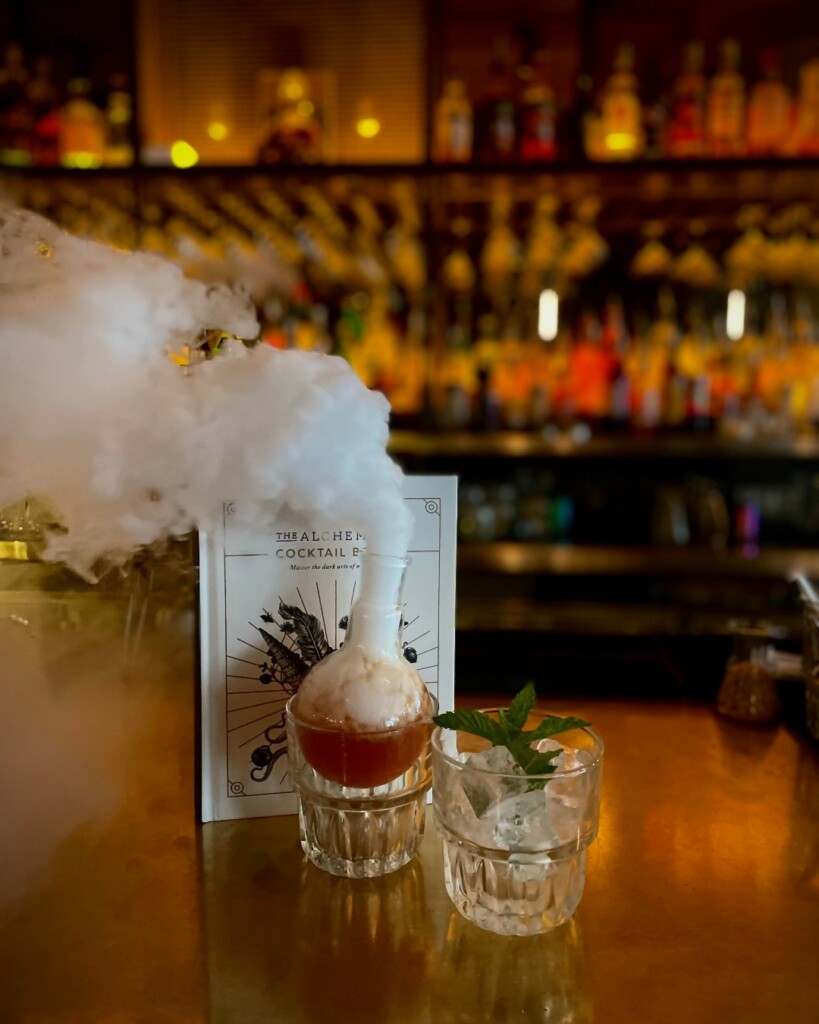 Where?
Bevis Marks – 6 Bevis Marks, Aldgate, London, EC3A 7BA
Canary Wharf – Reuters Plaza, Canary Wharf, London, E14 5AJ
Embassy Gardens – 1 Ponton Road, Nine Elms, SW11 7BD
ST MARTINS LANE – 63-66 St Martins Lane, London, WC2N 4JS
4. Jigger & Pony, Singapore
Holding the prestigious 2022 title of Best Bar in Asia, Singapore's Jigger & Pony delights in finding fresh approaches to classical cocktails. With signature warm and welcoming hospitality, this bar makes your positive experience their priority. Sit back and relax as J & P's experts whip you up some magic in a glass.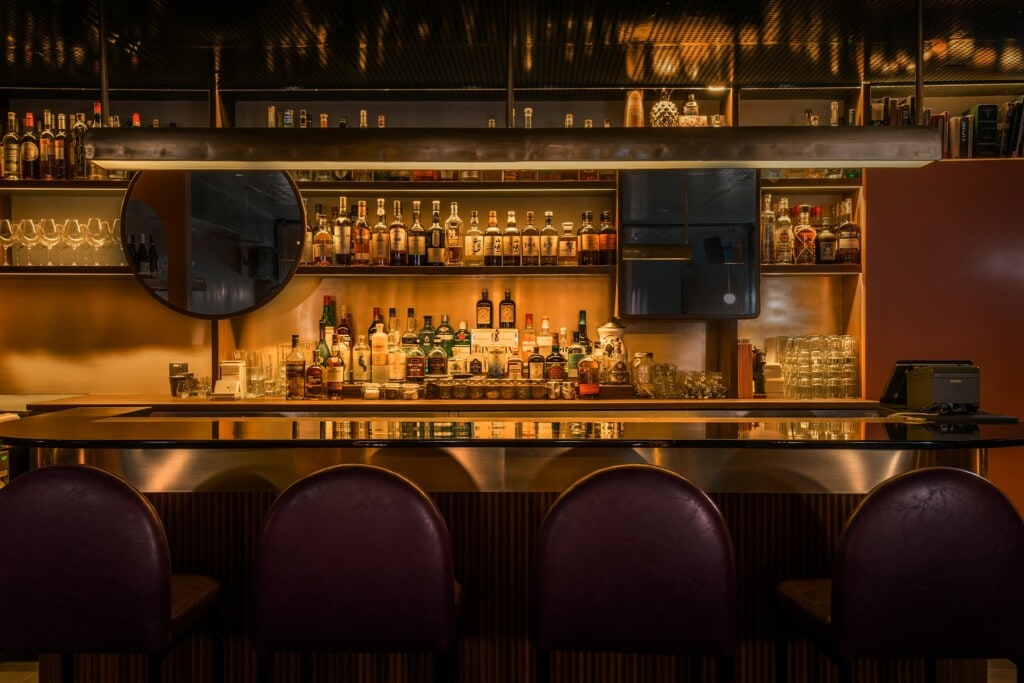 Where? 165 Tg Pagar Rd, Amara Hotel, 088539
5. Bangkok Social Club, Bangkok
After receiving the Best New Bar Award in 2022, the Bangkok Social Club is as vibey and exciting as contemporary cocktail bars come. Nestled inside the exquisite Four Seasons Hotel at Chao Phraya River, the buzzing environment is the perfect spot to watch cocktail-making masters in action.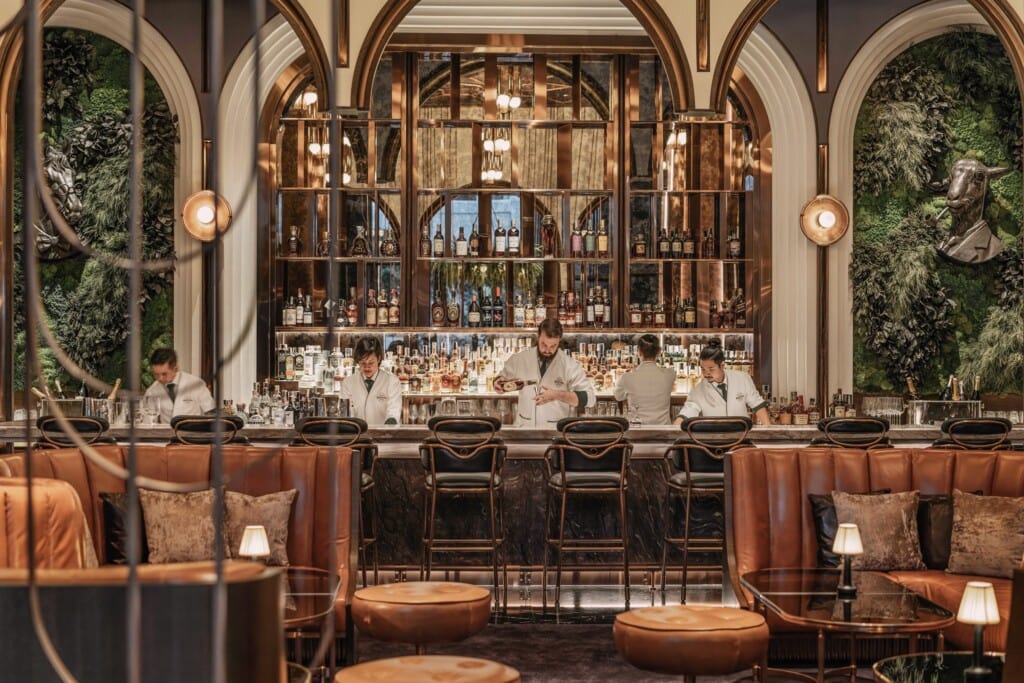 Where? 300, 1 Charoen Krung Rd, Khwaeng Yan Nawa, Khet Sathon, Krung Thep Maha Nakhon 10120
6. Tayēr + Elementary, London
One of London's hottest and most dynamic bars, Tayēr + Elementary is the perfect place to observe classical bartender mastery. With its focus on seasonal, local produce and sustainable materials, this bar knows how to deliver quality cocktails with style.
Where? 152 Old St, London EC1V 9BW
7. Salmon Guru, Madrid
What sets Salmon Guru apart from the rest is its uniquely vibrant and convivial approach to bartender-customer engagement. Buzzing with social energy and rendezvous, the bartenders who work at Madrid's favorite social cocktail bar entertain you with their banter while mixing up some of the most delicious and unconventional drinks in the world.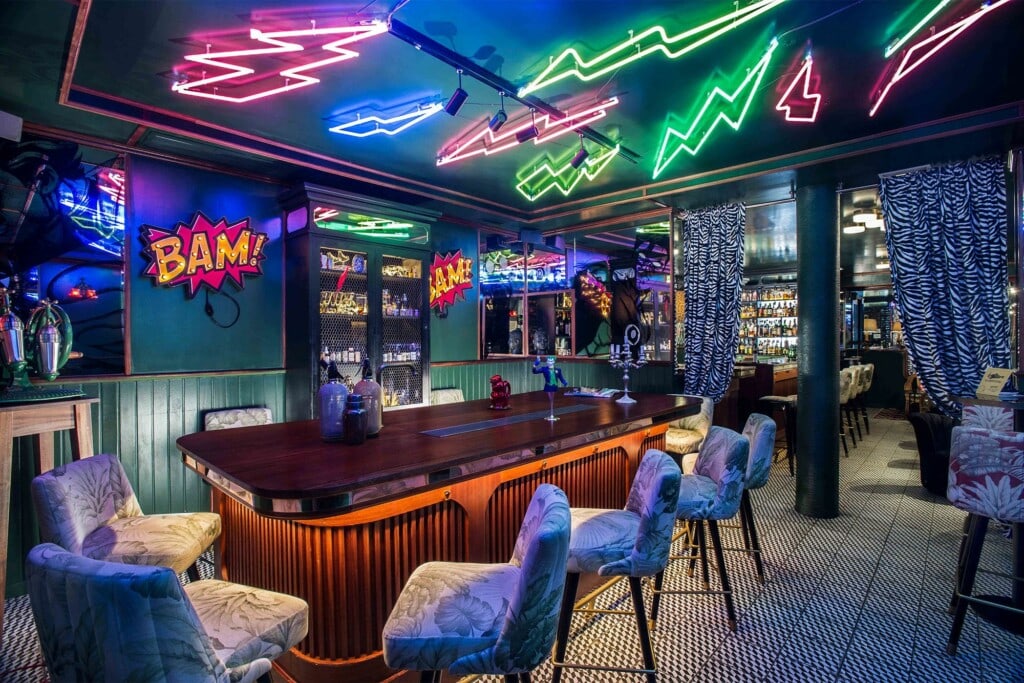 Where? Calle de Echegaray, 21, 28014
8. Little Red Door, Paris
Following the trend for eco-consciousness in the alcohol industry, this playful and petite Parisian bar won the Most Sustainable Bar Award in 2022. With boundary-pushing cocktail combinations, Little Red Door compensates for its cutting-edge approach to flavor and presentation with a surprisingly cozy and relaxing interior.
The bartenders who work at Little Red Door are scrupulously selected for their approach to expert technique and art-inspired presentations, so watching them do their thing is a treat all on its own.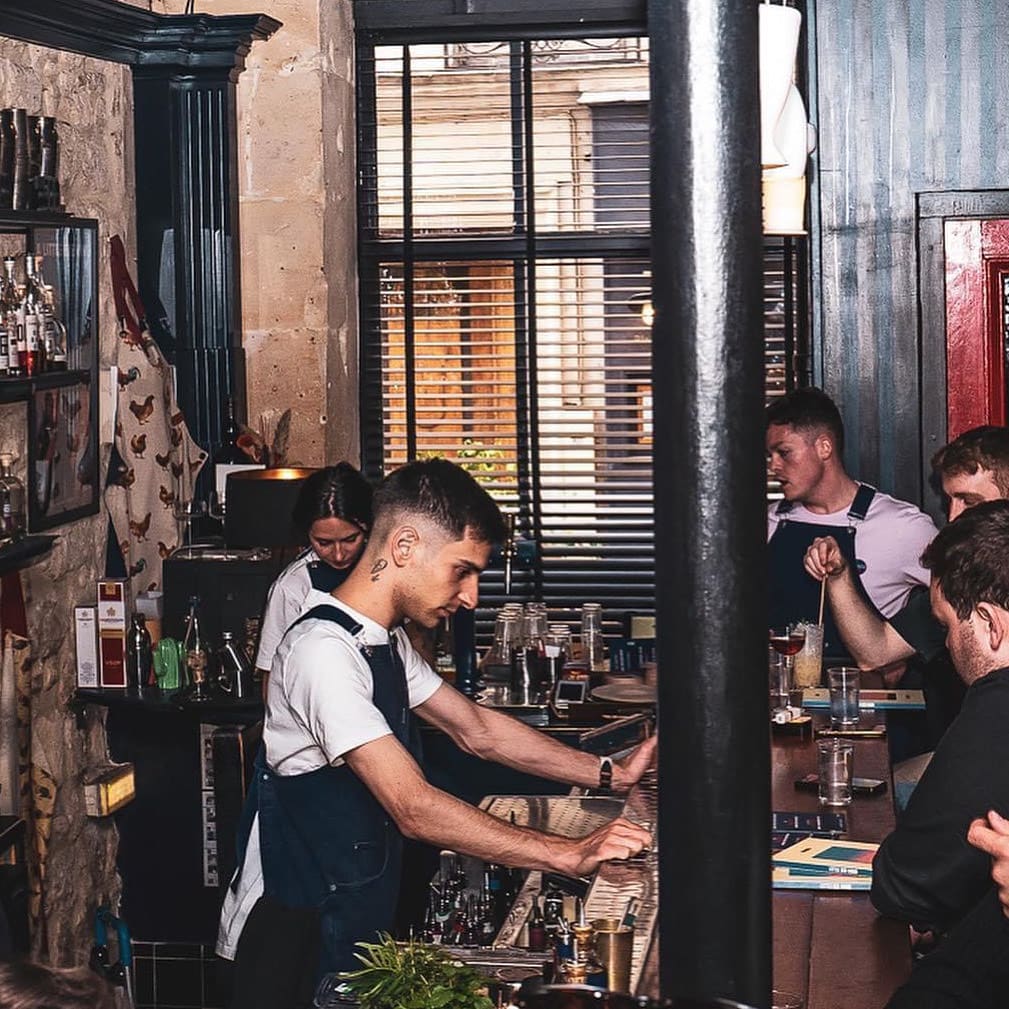 Where? 60 Rue Charlot, 75003 
9. Drink Kong, Rome
If you're looking for a break from the mundane real world, Drink Kong in Rome will suitably romance you into a state of mind. Set in a low-lit, almost club-like environment, the bartenders seduce their customers with various creative techniques and presentations. Put it on your bucket list now!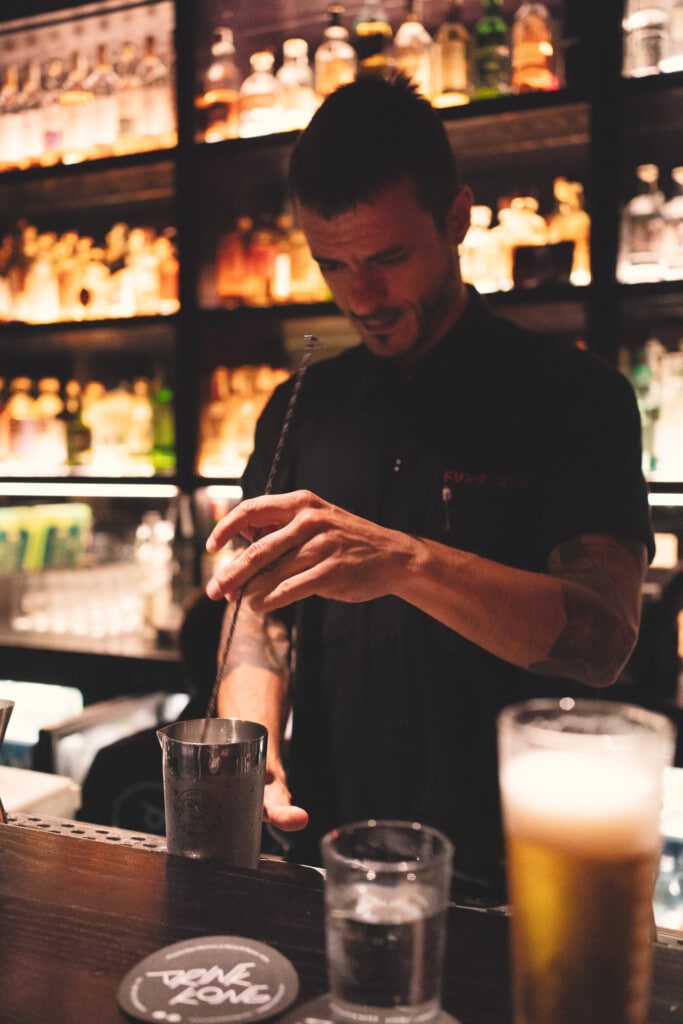 Where? Piazza di S. Martino Ai Monti, 8
10. Katana Kitten, New York City
Rated number 9 on the official list of the World's Best Bars in 2022, New York's Katana Kitten is renowned for its comfortable, sociable environment and exquisite cocktail range.
The bartenders here tend to have trained at the city's top schools and are dedicated to delivering the best customer experience possible. They do this without ever skimping on technique or flavor.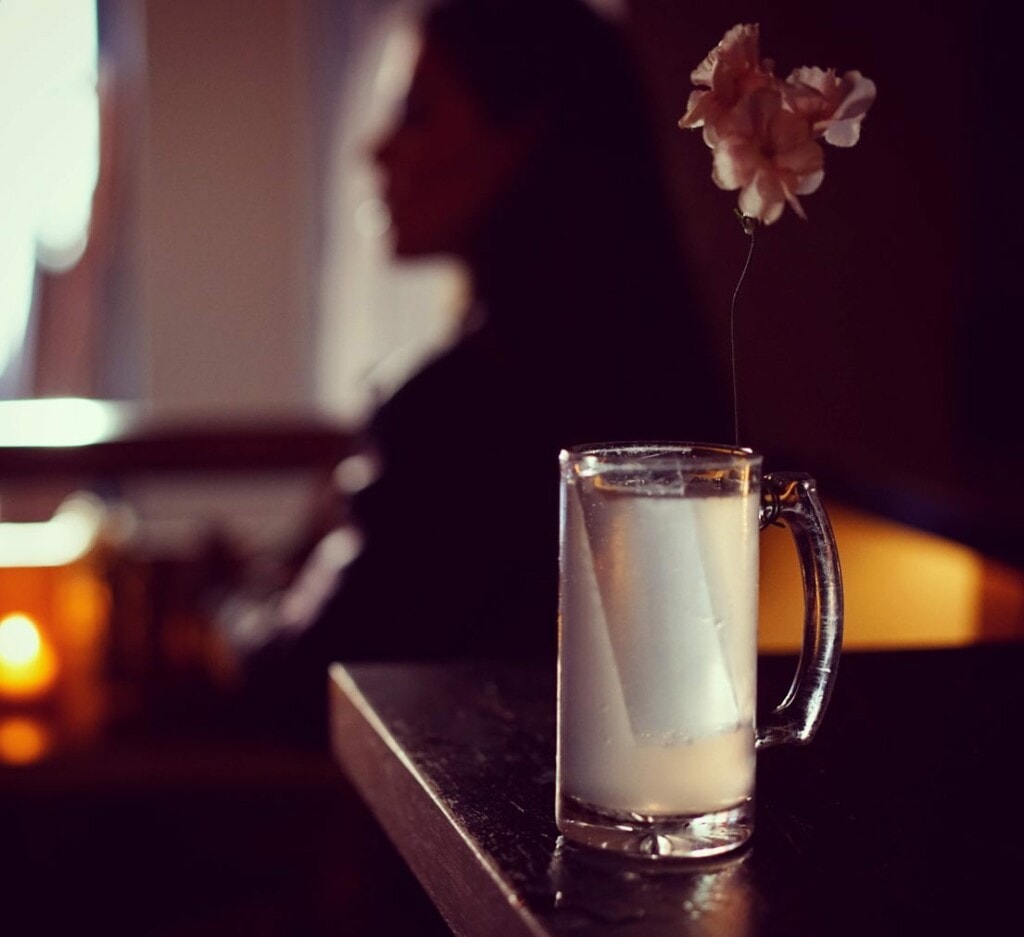 Where? 531 Hudson St, New York
11. Satan's Whiskers, London
Dubbing itself an original neighborhood cocktail bar, Satan's Whiskers is exactly as smart n' sassy as its name suggests. With fresh takes on classic cocktails and a constantly changing menu, the bartenders at Satan's Whiskers will sweep you off their feet with charm.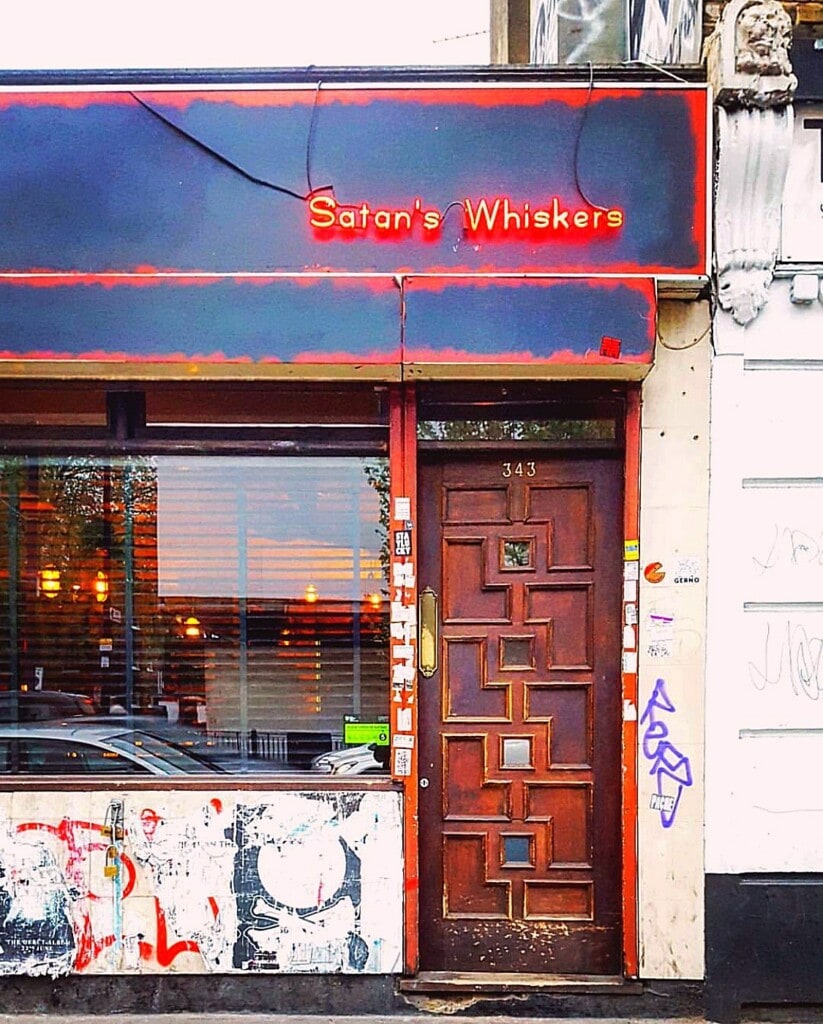 Where? 343 Cambridge Heath Rd, London E2 9RA, Royaume-Uni

12. Licorería Limantour, Mexico City
This legendary cocktail bar confidently took the title of Best Bar in North America in 2022. Decked out with a classy yet comfortable pink and blue interior, Licorería Limantour holds all the sophistication and allure of an art deco palace, complete with a knock-out host of bartenders who've trained under the biggest mixologists and service tycoons in the business.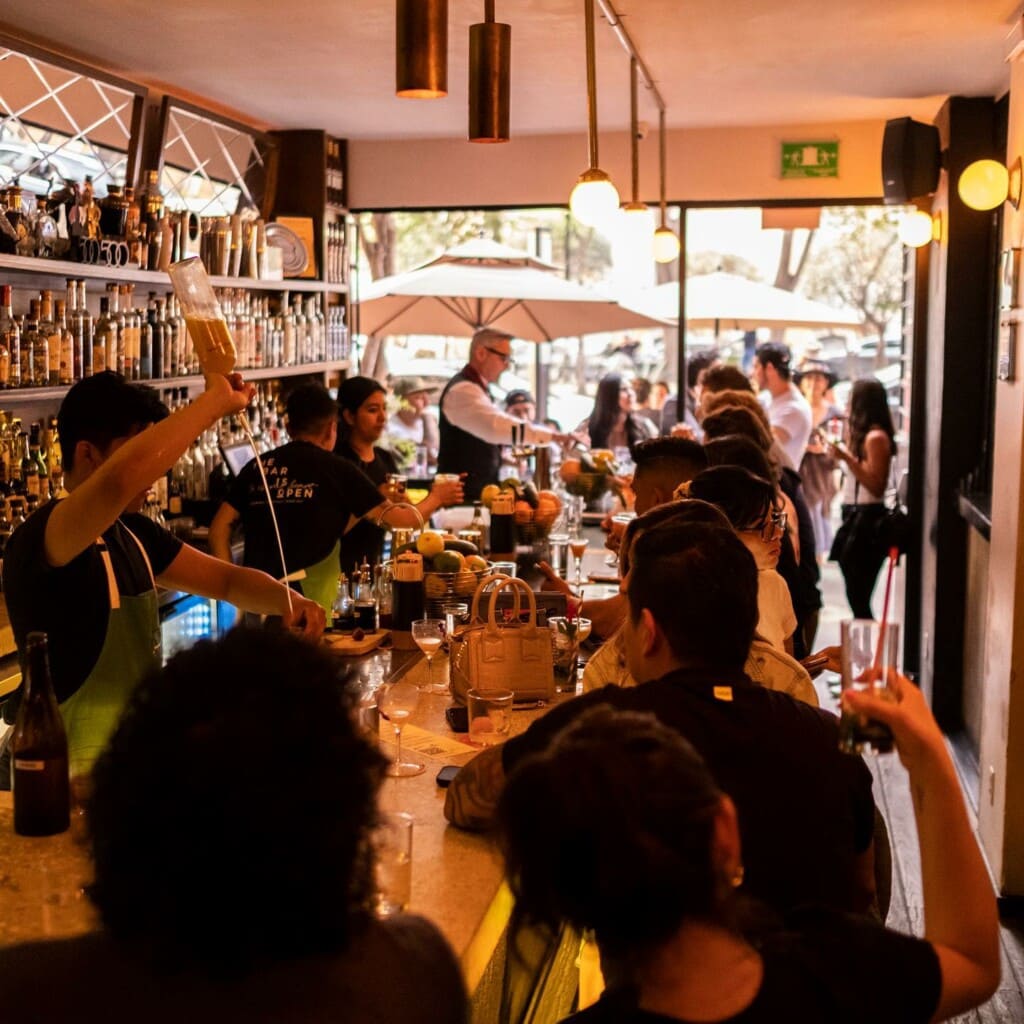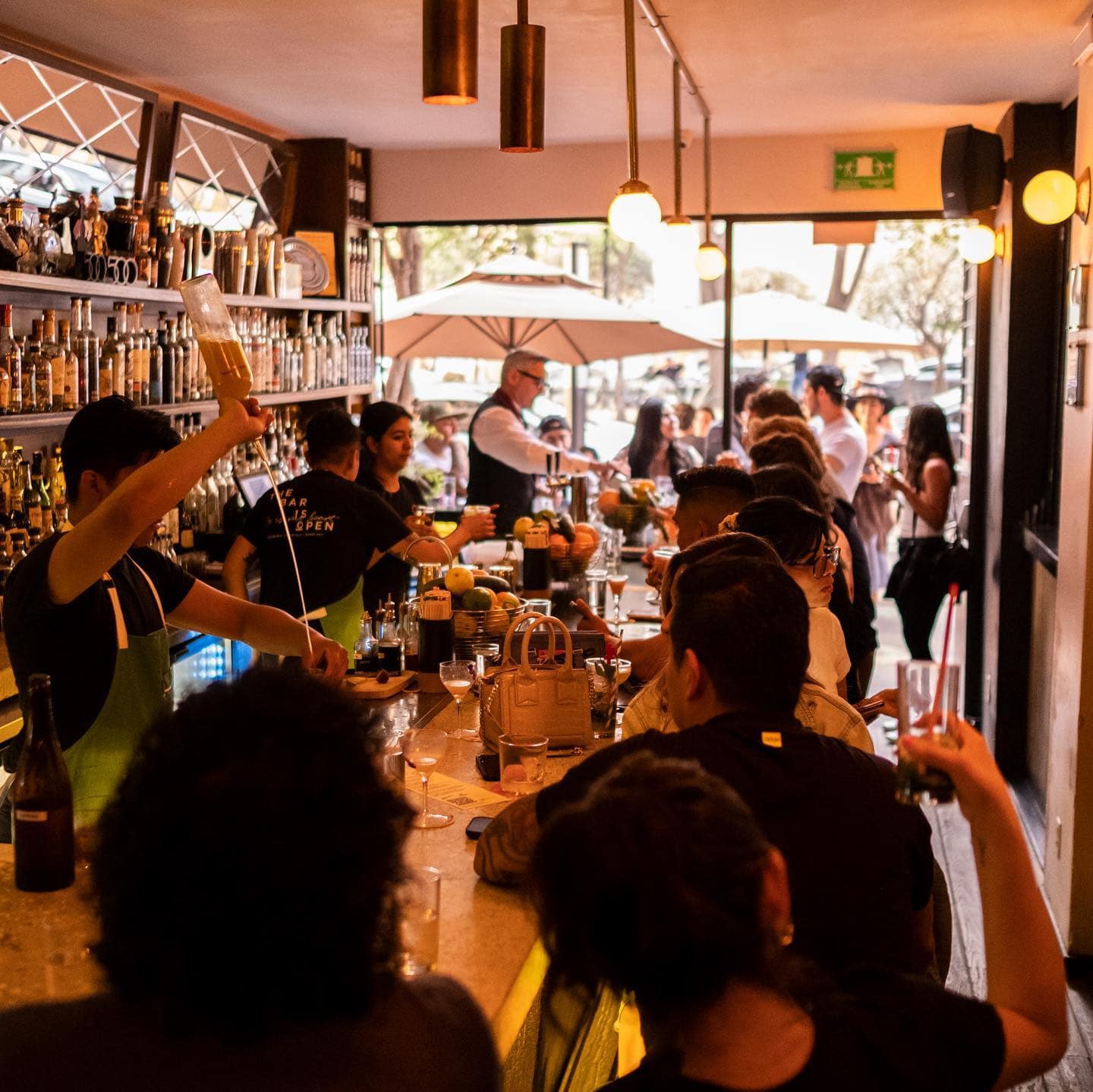 Where? Av. Álvaro Obregón 106, Roma Nte., Cuauhtémoc, CDMX
13. Coa, Hong Kong
Hong Kong's finest cocktail bar, Coa is a friendly and relaxing environment rooted in great drinks and even better hospitality. Inspired by rugged yet cozy Mexican drinking dens, Coa uses agave as the focal point of its cocktail range. Watch as the bartenders work their magic with this sweet natural ingredient.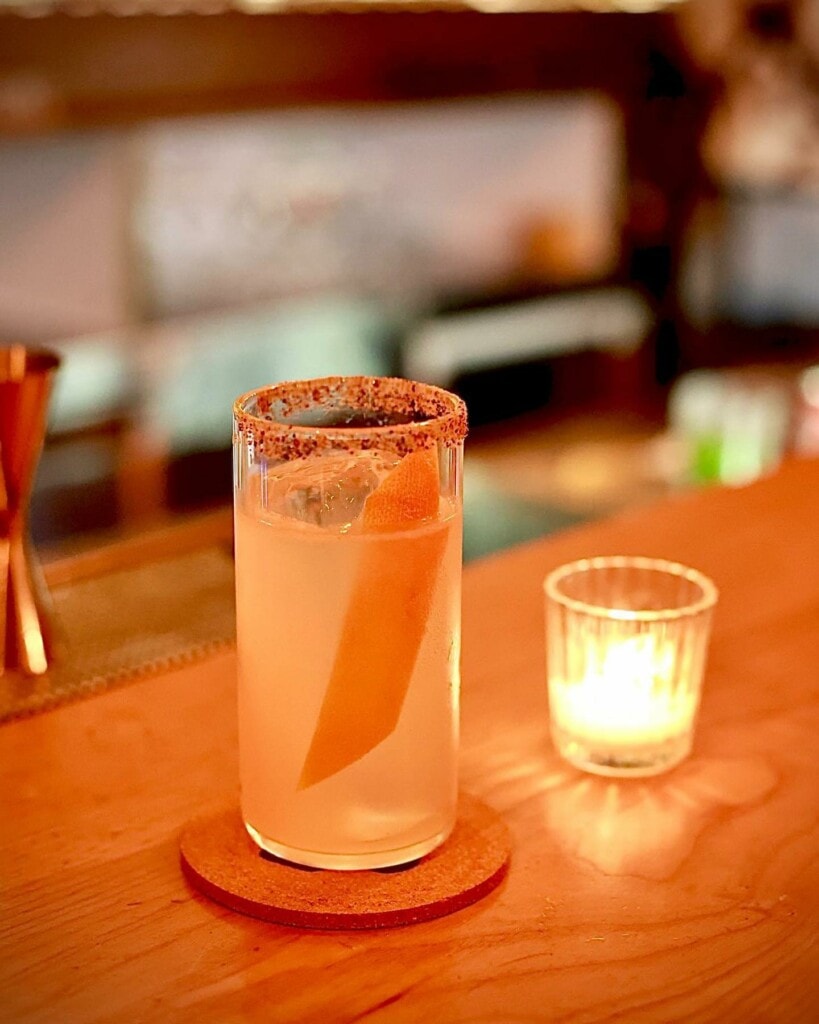 Where? Shop A, LG/F Wah Shin House, 6-10 Shin Hing Street, Central
14. Alquímico, Cartagena
Want to visit the Best Bar in South America in 2022? Alquímico in Colombia is the place to go. A direct translation of the word "alchemical," Alquímico revels in delighting its customers with unique sensory and visual cocktail experiences made with traditional Colombian ingredients. It's not one to miss!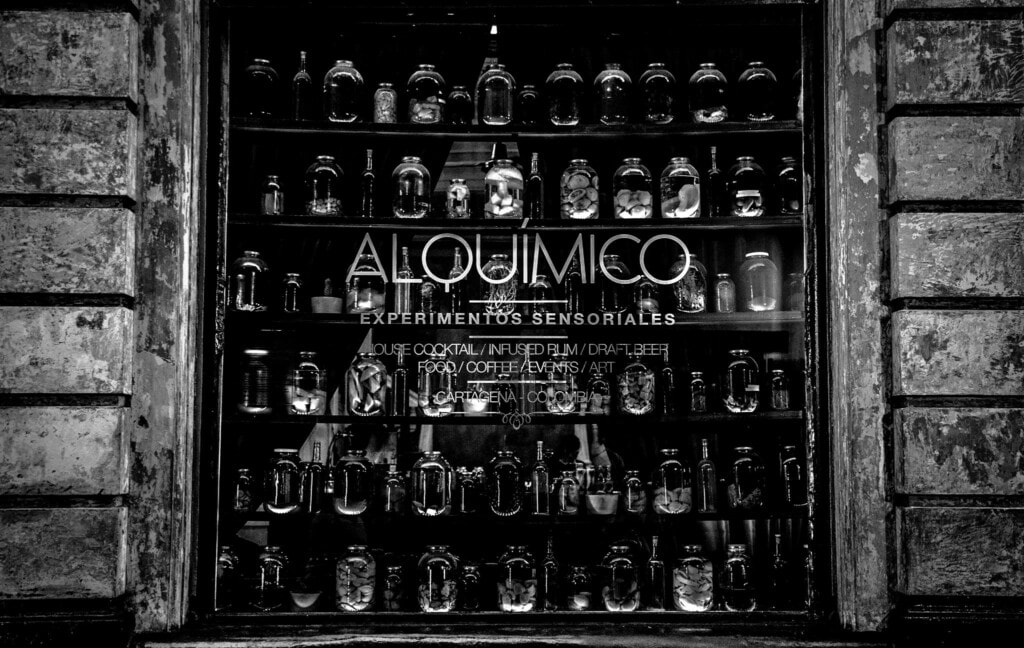 Where? Cl. del Colegio #34-24, Centro, Cartagena de Indias
15. The Clumsies, Athens
This uniquely charming cocktail bar asks its customers to embrace the dysfunctional nature of reality and revel in the joy of delightful awkwardness. Expect cozy seating areas drenched in natural light, a grounded, warm host of staff, and a menu of amusingly-titled cocktail drinks.
The Clumsies is a place to go when you feel like enjoying all the spoils of a world-class mixology lab without sacrificing comfort or familiarity. A true merging of worlds!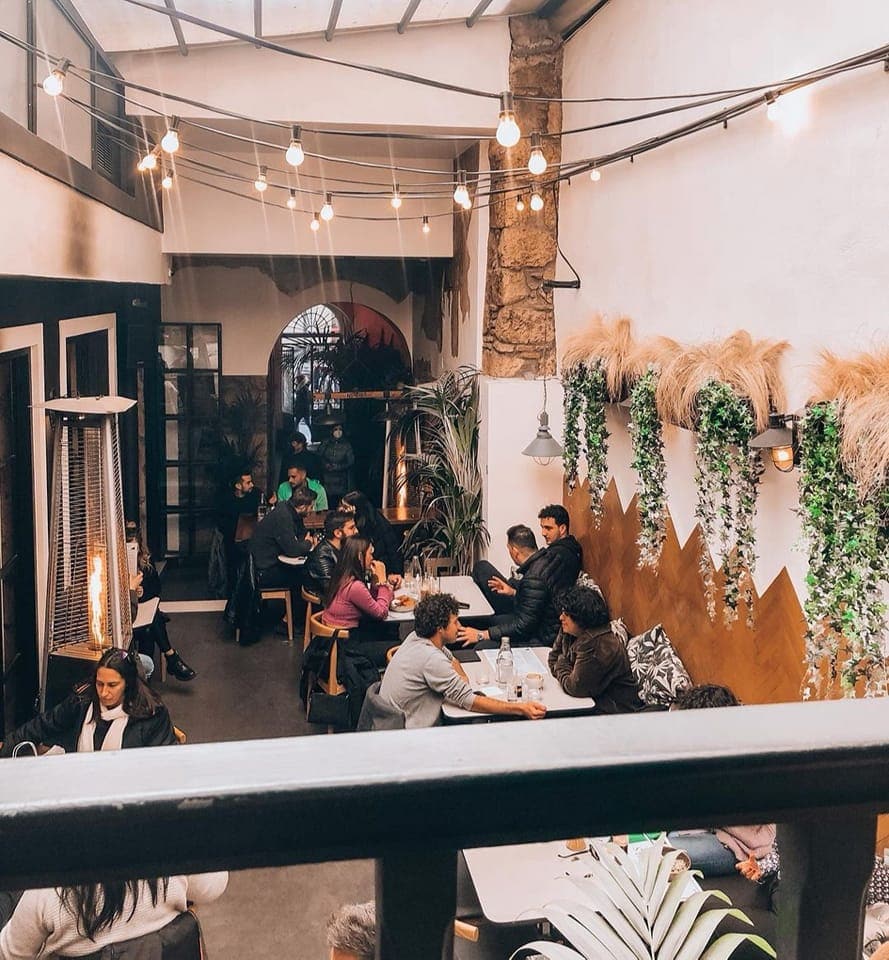 Where? Praxitelous 30, Athina 105 61, Athens
If you're a cocktail lover who loves watching a great bartender in action, any of the bars on this list will more than likely fill your cup—or your martini glass. Join our newsletter for more news like these!
Don't drink and drive. Enjoy responsibly.
Join the community on Reddit
Spirits Hunters is a community dedicated to spirits and the world of mixology. Feel free to talk about the world of mixology and bartending here!
Join