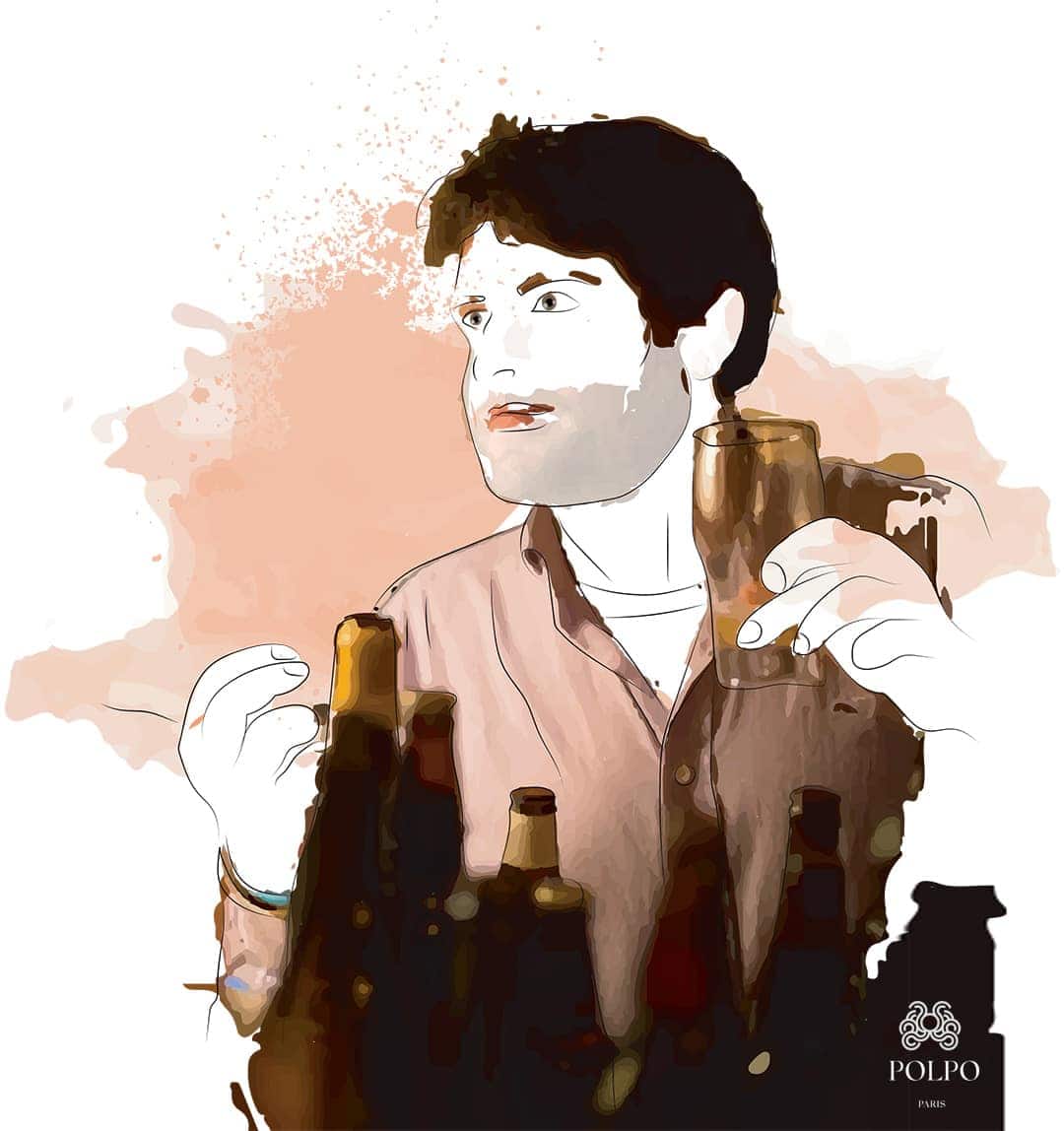 "Bartender Survival: there's a light at the end of the tunnel", by Brad Japhe
Brad Japhe brings "Bartender Survival", following "How Bartenders Are Surviving Covid", a look at the different actions taken by bartenders and mixologists in recent months to reinvent themselves and overcome the covid-19 crisis.
There is light at the end of the tunnel. And we have much to be hopeful for in our ongoing fight against the Covid-19 pandemic. But the effects on the bar industry will be felt for years to come. To provide some guidance and insight for those that are still struggling, I am continually reaching out to prominent mixologists from across the globe—collecting their testimonials and sharing them here with you.
This month we have stories from laid off professionals, bartenders and mixologists who took the time to pivot into brand work, pursue certifications. There's even an establishment that, when facing strict shutdown policies, uprooted the entire staff and took them to a farm where they could acquire entirely new skillsets while also tending to mental health. Read more in the latest installment of Bartender Survival.
Brett Esler (@esler3) — former bartender of Whisler's in Austin, Texas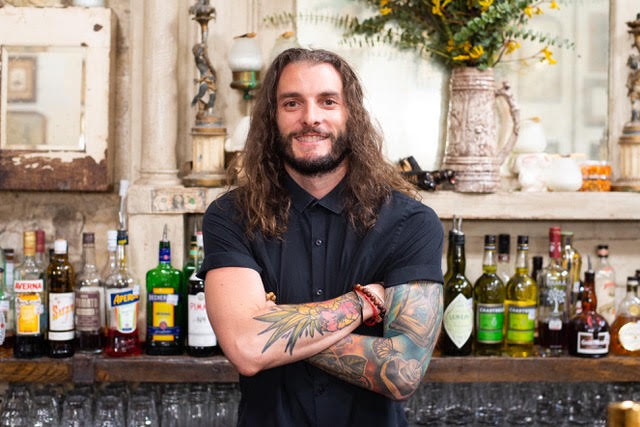 Photo credit: Brett Esler
With a crazy year in 2020 for service industry people in particular, I had to change some things up for obvious reasons. Initially, I tried to embrace the time off to focus on both physical and mental health which was nice, until we realized that the pandemic was here to stay for a much more significant amount of time than initially expected. With the bars closed for X amount of months, I started to lean more into my brand work (as the Texas Lustau Ambassador) seeing as we were still able to do some stuff virtually (tastings / trainings, etc) for the company even while the bars were shut down. And more so as of recently, even though I'm back behind bars, I'm now flirting with the idea of getting one of Google's newly launched career certificates as a backup plan seeing as I won't be able to bartend forever.
Jerry Skakun (@jerryskakun) — San Clemente, Cucina Enoteca Irvine, California
I was overseeing lobby lounge bar at Monarch Beach Resort got laid off due to Covid, was unemployed for a few months prior to obtaining role at Cucina Enoteca.
I was able to pivot and keep going through my passion and dedication to my craft. I spent a lot of time outside of work pursuing beverage certifications in beer, spirits, and wine. As a beverage enthusiast, a constant learning and developing mindset is needed in my opinion as there is always more to learn, new trends coming about, as well as new spirits being released and new methods or techniques being brought to light on the production side. My dream of running my own entity will never take a back seat even for Covid. If anything, I used Covid to my advantage in terms of my studies. It also gave me more time to brew beer, practice molecular approaches to cocktails i.e spherification, isi syphon work, ice sculpting, etc.
I always give time for myself whether that means taking a hot shower to destress, go surfing, go snowboarding, cooking always helps, or just taking a walk to clear my head.
I recently picked up golf in a more regular basis. I am definitely not the best by any means but it's a fun game and nice to be outside. Consistency in your development is probably the most valuable thing I have learned and never give up! My next brew project is somewhat of a Saspirilla inspired beer that I am going to try and enter in a home-brewing competition. Once I get my flavor blaster, I am going to really hone in on a culinary approach to cocktail practices and begin to create an intricate menu for later use.
Jean Trinh, bartender/mixologist of Alquímico in Cartagena, Colombia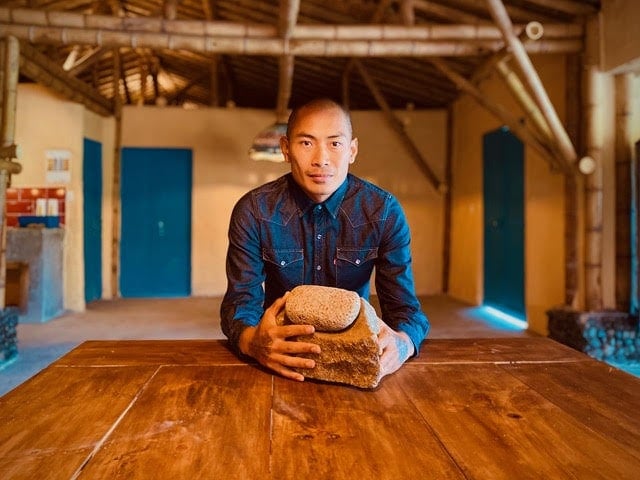 The "From the Bar To The Farm" project has roots from 2018, when the bar joined a collective working to facilitate the flow of organic resources directly from locals instead of through intermediaries to support the local economy and guarantee the freshest ingredients to serve at Alquímico (@alquimicocartagena). By 2019, I recognized the need for organic ingredient sourcing for such a high-volume bar was too great for the collective alone and acquired a farm of around 10 hectares (approx 25 acres) in one of the most fertile regions of Colombia: the coffee axis.
The initial idea of the farm project was simple, in the middle and long-term support a significant percentage of the production of necessary organic fruits, plants, vegetables and spices for the operation of the bar, without abandoning the solidarity with the existing local farm collective project. However, the plans and trajectory for the project completely changed with the outbreak of the Covid-19 pandemic.
On March 13, 2020, the city of Cartagena forced the closure of all bars for the safety of the people and the Alquímico team quickly realized that the closures would likely last several months. It was then that the farm project was completely reimagining with a new purpose. After a month of meetings, calls, emails and petitioning, I secured approval from the Colombian government to safely move their staff from Cartagena to the farm located in the municipality of Filandia more than 800 km and 20 hours on a road trip. On May 15, a group of 22 staff members began the journey to the farm, where they would enter a training process in different agricultural practices unlike any that has ever been created in the industry.
The bar team was divided into 2 groups – construction and agriculture. The construction team actually built the team's home while learning machinery, electricity, cement work, plumbing and carpentry with guadua – a local native wood. The other team was involved in all of the agricultural aspects of the program including apiary for the production of organic honey, construction of greenhouses in Guadua, a reforestation project with more than 1200 trees natives, in addition to planting around 1000 citrus trees that will serve to demand them in the bar, preparation of organic fertilizers, an adaptation of land for the creation of ecological trails, planting of vegetables, aromatic herbs, special coffees of the highest quality, a seed bank that guarantees the perpetuity of native species and which in turn serve neighboring farms. The team has all committed to their own personal development while adapting to the dynamics of agriculture. Exploring a level of community and teamwork that many are not able to experience.
Benjamin Pozar @bootslof — Fogo de Chao, Bedford, Texas
I shifted jobs [during Covid], largely due to moving across the country. Bars that are open are all looking for anybody willing to work. It wasn't that hard, I got three job offers out of 4 interviews. Self care lately has been sitting on my couch to recover from long days at work. Also just cleaning the pool on a warm day gives a strong sense of contentment. I picked up a lot of hobbies, mainly culinary. I started making my own hot sauce. I started sushi making, and onigiri making. I made alcoholic popsicles. I made gourmet jello shots. We bought a deep fryer and a sous vide machine and have been playing with those. The human ignorance that we saw every day has persisted in droves during this. But humanity overall does have good intentions, there are just a bunch of idiots among them. I don't think I will approach food and drink differently. It's all as safe and as clean as it always was.
_____________________________
About Brad Japhe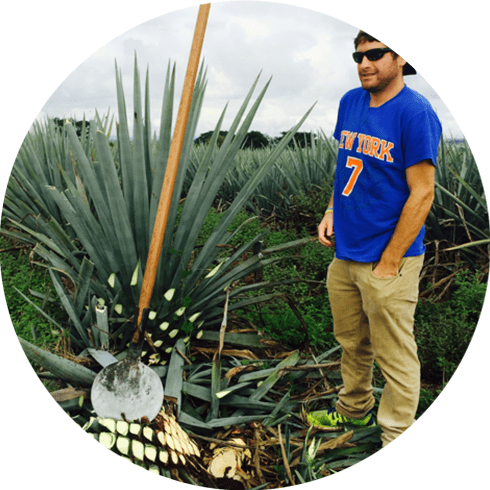 Brad Japhe is a freelance journalist specializing in food, beverage, and travel. He moonlights as a beer and spirits consultant, hosting frequent craft pairings/educational dinners in both Los Angeles and New York, and curating drink menus for festivals and restaurants. He prefers Scotch to bourbon, IPAs before lagers, and a pub burger over a prime ribeye. His favorite dog is the Siberian Husky and he suffers from an unrequited love for the New York Knicks.
Don't drink and drive. Enjoy responsibly.
Join the community on Reddit
Spirits Hunters is a community dedicated to spirits and the world of mixology. Feel free to talk about the world of mixology and bartending here!
Join