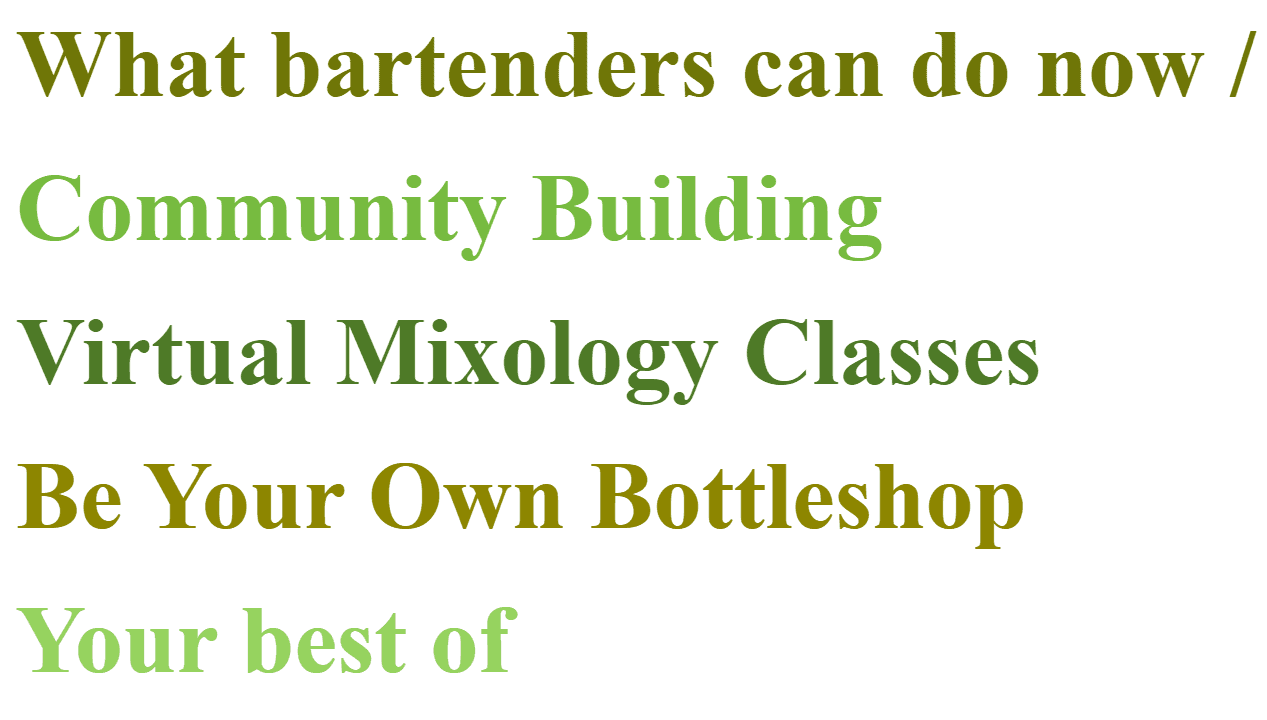 Brad Japhe tells us how bartenders are surviving Covid-19?
The covid-19 pandemic has led to changes of direction in all aspects. In the bartending world, many professionals have – like many – had to adapt their way of working.
Through "How Bartenders Are Surviving Covid", Brad Japhe introduces us to different bartending personalities in the United States: Anthony Baker, Sam Nelis, Brian Evans, Sean Ebbitt, Brendan Dorr or Neil Cooper are some of the names behind this story.
By Brad Japhe for Spirits Hunters
Covid-19 has managed to stifle virtually all aspects of everyday life. And when it comes to the disease's economic impact, few are feeling the pain as acutely as our friends in the food and beverage industry. "I was a mixologist in the top bars, teaching at a great bartending school, cocktail consulting in restaurants, and I even had my own bartender shoe company," laments Anthony Baker, a New York based drinks professional. "When Covid-19 hit, I lost everything." As did so many of his colleagues. By May of 2020, more than 6 million bar and restaurant jobs had been lost in the US alone. It's a familiar refrain across the globe.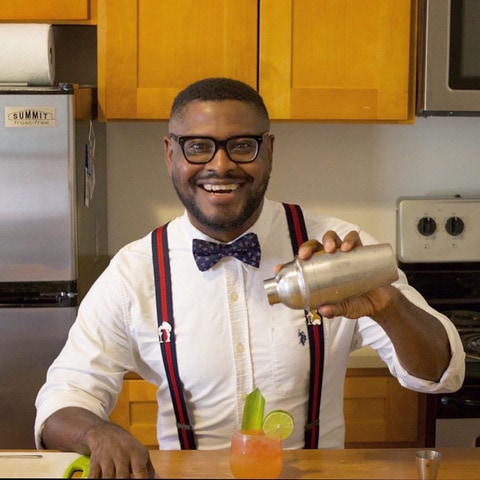 Photo: Antony Baker – New York based drinks professional
For Baker the first step towards recovering was to avoid panic. "I just took a deep breath and was very thankful that I still had my health," he remembers. Of course, this sort of calm under pressure is a tall order for many. So, if you're struggling to see light at the end of the tunnel, take some comfort from the insight of others. Here's how a few brave bartenders are surviving the unprecedented challenges of the Covid-19 era.
Community Building
As indoor dining in many parts of the world remains restricted, to-go cocktails have emerged as vital revenue stream to keep the lights on. Even still, it's often just a trickle. Some establishments are finding sustained success by involving other partners in their immediate neighborhood. "We are serving beautiful to-go cocktails that highlight the ingredients the farmers in our area work so hard to procure," explains Sam Nelis, Beverage Director and Head Bartender for Caledonia Spirits in Montpelier, Vermont.
Photo: Sam Nelis – Beverage Director and Head Bartender for Caledonia Spirits
"We took time to dial in the quality, purchasing a bar-top canner to make delicious canned gin and tonics, real cinchona bark—the key ingredient in any true tonic—raw honey, and fresh lime. Our cocktails only use local ingredients. And all tips are donated to charity. Each guest also receives hand-carved crystal-clear cocktail ice with their cocktail. We call this our 'Clear Ice Full Hearts' program."
Virtual Mixology Classes
In the absence of actual bars, many intrepid drinkers have been building out temporary alternatives at home. Which means they needed to develop a new skillset to bring it all together, in drinkable form. As a result, we've seen a spike in demand for online tutorials. Industrious bartenders are answering the call. "During the height of the pandemic I took my first forays into Zoom mixology classes," recalls Brian Evans, director of bars for Sunday Hospitality. "I started providing lessons for tech firms, engineering group conventions, and even surprise birthday parties. It was admittedly quite rejuvenating to be able to regain those creative juices and be somewhat social again after weeks of lockdown without actual work."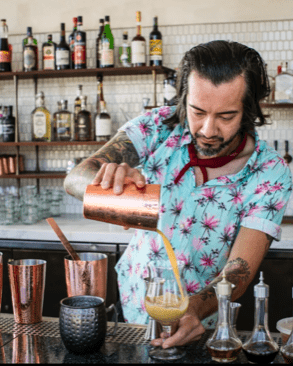 Photo: Brian Evans – director of bars for Sunday Hospitality
Baker, who was already teaching at-home lessons prior to the pandemic, took his entire business model into the virtual space. "I'd go to a person's home and show them and their friends how they could use normal grocery items to make great cocktails," says the self-styled Virtual Professor of Mixonomics. "Since this was already gaining me a nice reputation, I decided that this was going to be where I'd pivot my career. So I continued teaching my previous clients how to make in-home cocktails, but I held the classes online. And now I'm known all over Instagram as 'Professor Baker'."
Be Your Own Bottleshop
Any great bar relies on a trove of great spirits. So as shutdowns loomed, some of them decided to pivot into providing those bottles directly to their customers. But a transition from an on-premise to an off-premise model requires a loyal fanbase. And a few barrels of booze. "During the pandemic we luckily received a Town Branch and Four Roses barrel pick," remembers Sean Ebbitt, owner and bartender of Bluegrass Tavern in Lexington, Kentucky. "We have a package license and we were able to sell those bottles while we were closed. We were fortunate enough to been recognized as people with the ability to make great barrel picks, so people came out for our barrel picks."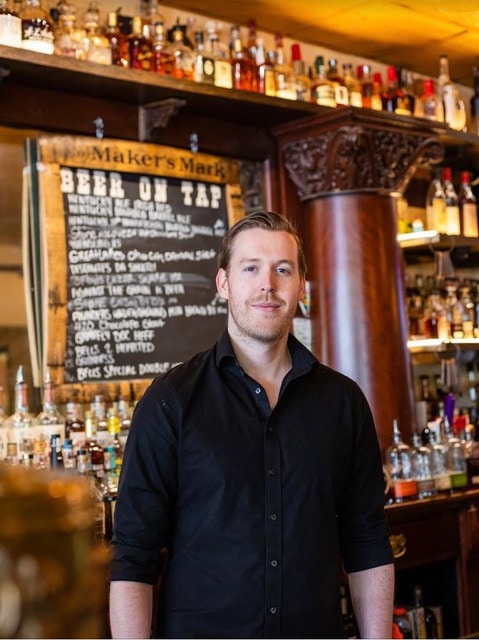 Photo: Sean Ebbitt – owner and bartender of Bluegrass Tavern
Dutch Courage in Baltimore, Maryland applied a similar model, not just with whiskey, but with any liquid that could be creatively packaged to suite home consumption. "Our liquor license already allowed us to sell spirits, wine and beer to go, so when we were allowed to open for carry out we dove in, making the bar the Bottle Shoppe," explains owner Brendan Dorr. "We also started selling cocktails to go with creative packaging, such as vacuum sealed bags full of cocktails and bar snacks we called "travel bags" along with medicine style bottles we currently use for our cocktails to go. A little grand pappy's cough medicine!"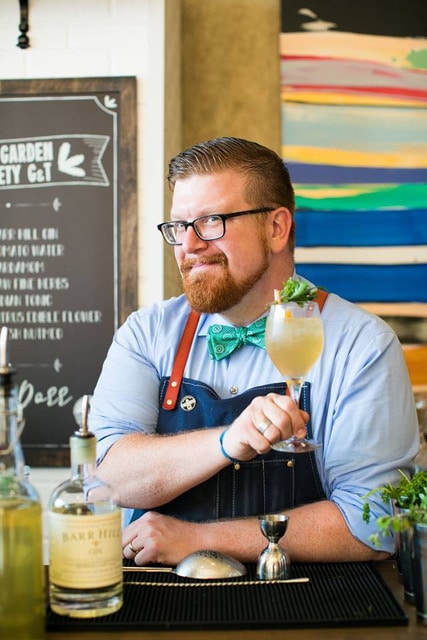 Photo: Brendan Dorr – Dutch Courage Owner
Simplify
When restrictions eased a bit after initial lockdown, Dorr pared things down and focused on a smaller stable of offerings. "We cut our cocktail selection down to about a 14 [item] menu that was full of variations of fan favorite summer cocktails," he recalls.
At Lucy's in Auburn Alabama, bartender Neil Cooper jettisoned some of the more elaborate compositions on his menu and created cocktail kits of his most beloved classics.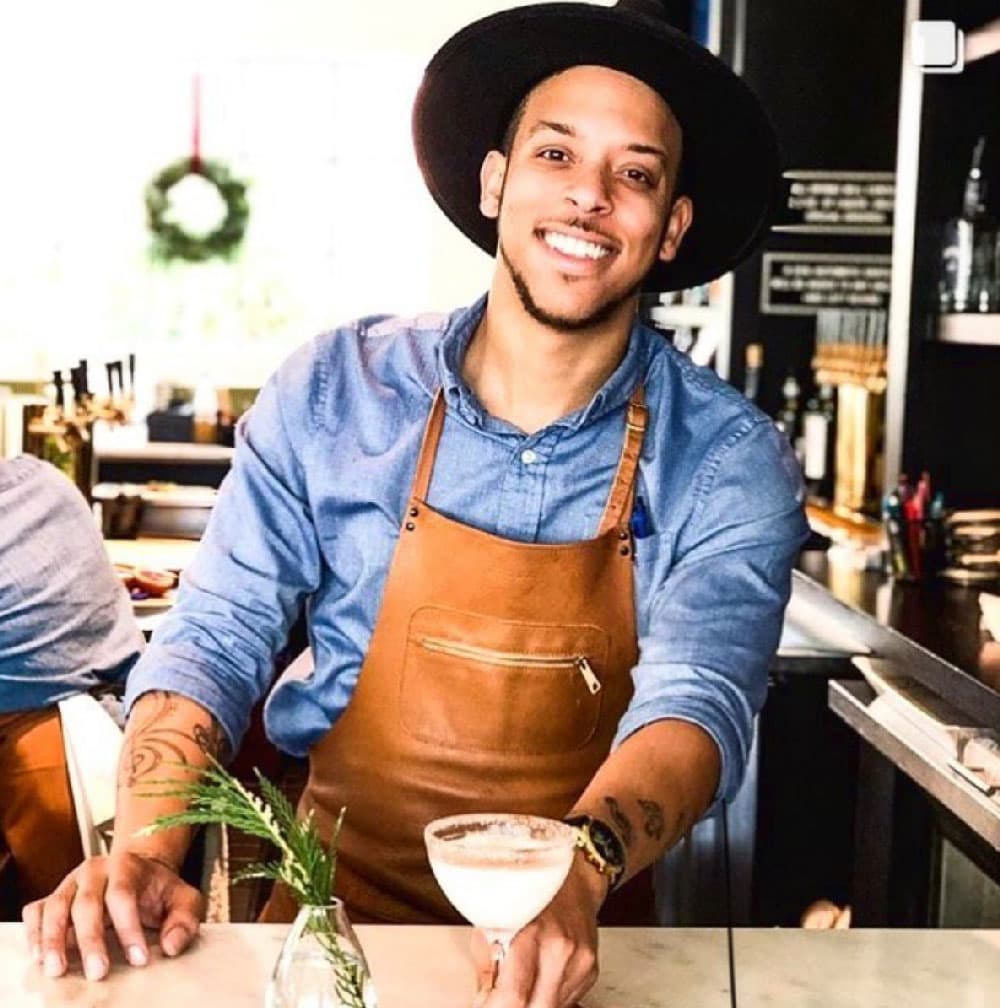 Photo: Neil Cooper – bartender Head Barman @eatatlucys

"We started to make cocktails in a bottle," he explains. "Customers were able to get their favorite Lucy's cocktails in a 750ml mixture, complete with a recipe card and directions. I did all this to keep my word to my owner that we will be okay, to prove that with dedication and love for our craft, we bartenders in the industry can make it through anything. It was all about the guests and our clientele. Of course also money, but without guests, where would we have ended up?"
_____________________________
About Brad Japhe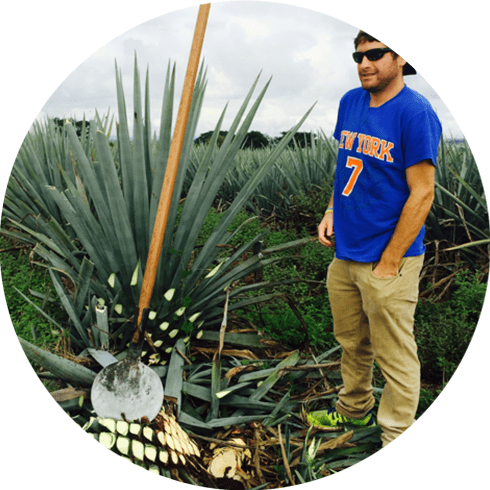 Brad Japhe is a freelance journalist specializing in food, beverage, and travel. He moonlights as a beer and spirits consultant, hosting frequent craft pairings/educational dinners in both Los Angeles and New York, and curating drink menus for festivals and restaurants. He prefers Scotch to bourbon, IPAs before lagers, and a pub burger over a prime ribeye. His favorite dog is the Siberian Husky and he suffers from an unrequited love for the New York Knicks.
Don't drink and drive. Enjoy responsibly.
Join the community on Reddit
Spirits Hunters is a community dedicated to spirits and the world of mixology. Feel free to talk about the world of mixology and bartending here!
Join