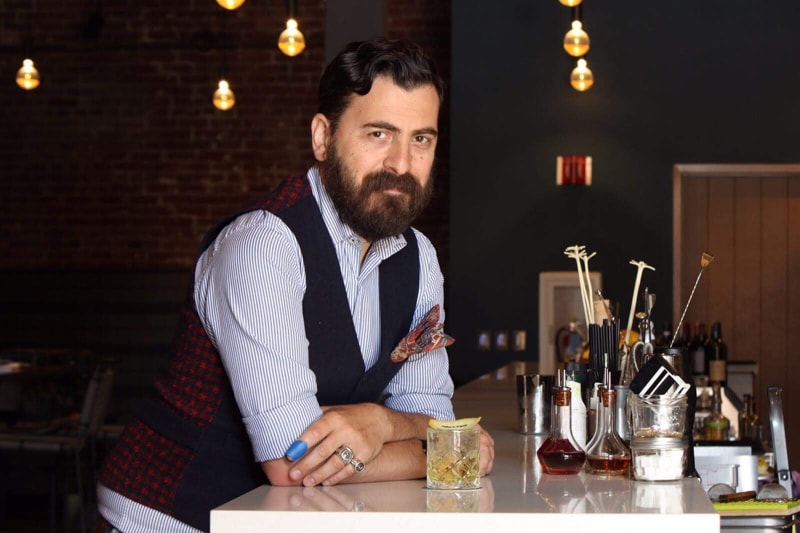 Ten Questions for bartender Massimo Stronati, "An alien of extrordinary abilities"
"An alien of extraordinary abilities", Massimo Stronati and his flight to the USA, with all its ups and downs.
This prominent bartender was at the height of his career in Milan, when he and his wife left everything for a job in California. We wanted to know what advice he would have for his former self after he has been in the USA for four years.
1. Where are you from originally?
I am from Milano from a mixed Italian family. My dad is from the Verdicchio wine area (Marche region); mom is from Naples and my grandparents are from the center and south of Italy. I spent most of my life in Milan except a few years in London. And some months in Paris in 2013.
2. Your first job behind a bar?
My first job behind the bar was in the family business. Like many of my colleagues, hospitality is part of my imprinting, my dad was my first mentor; he taught me the basics and how to make my first drinks. He owned a few different places. I remember I made my first espressos when I was still in elementary school and he taught me how to make a shaken Campari, like they do in Milano…a shaken single strain served in a coupette with frost on the glass.
3. When did you have that eureka moment that being behind a bar was going to be your career?
My family has always been in the hospitality business and I've enjoyed helping them since I was a kid. My career plans were very different, but my father wanted me to study in the field of hospitality. That was the late 1980's, I watched Top Gun, and… I decided I wanted to be a pilot. So I attended the aviation technical institute instead and got my private pilot's license and I have done solo flights. But when it came time to take my tests to get into the academy, I tried twice without success. I then decided to take a step back and helped my father in his venues without having a clear idea of what I wanted to study as an alternative.
In Milan University I turned to law while working as a bartender to support myself. I failed one exam and I was drafted into the military service for a year at the same time. After that, I started thinking about pursuing a career that I already knew, something that was easy for me– at that point my career as a bartender started for real.
I think most of things in life just happen but as I grew up, I started to recognize my father's teachings and his wisdom. Hospitality is in our blood and if I'm honest I regret not spending more time with my father (he is now 89) because he was an exceptional mentor. But you know, when you are young you want to spread your wings and fly alone…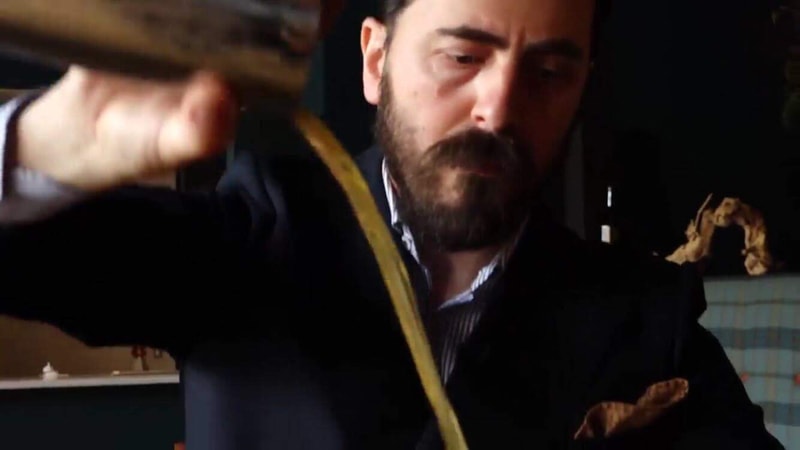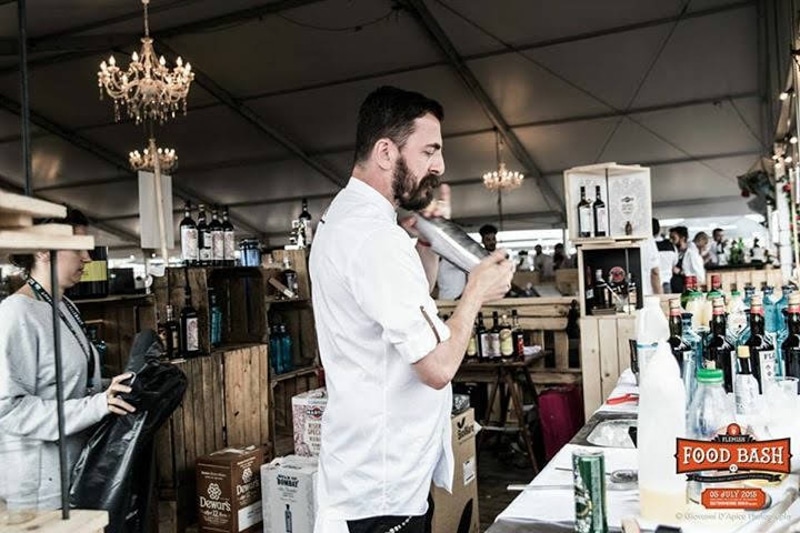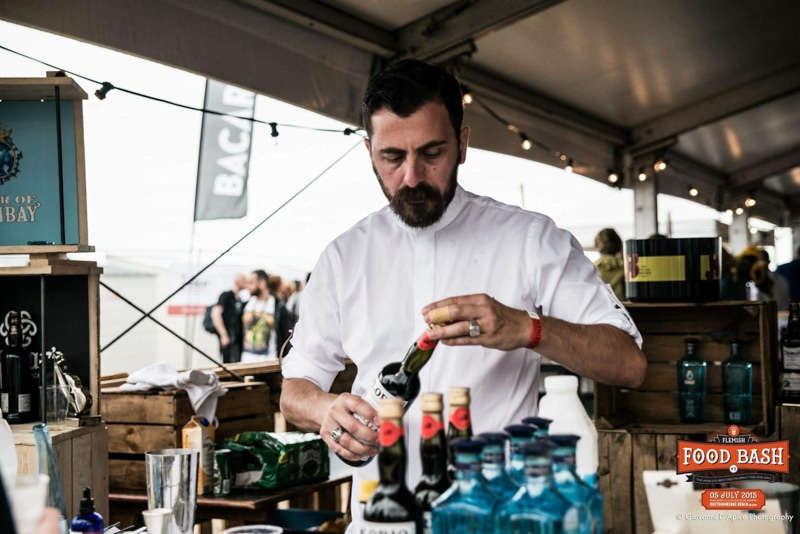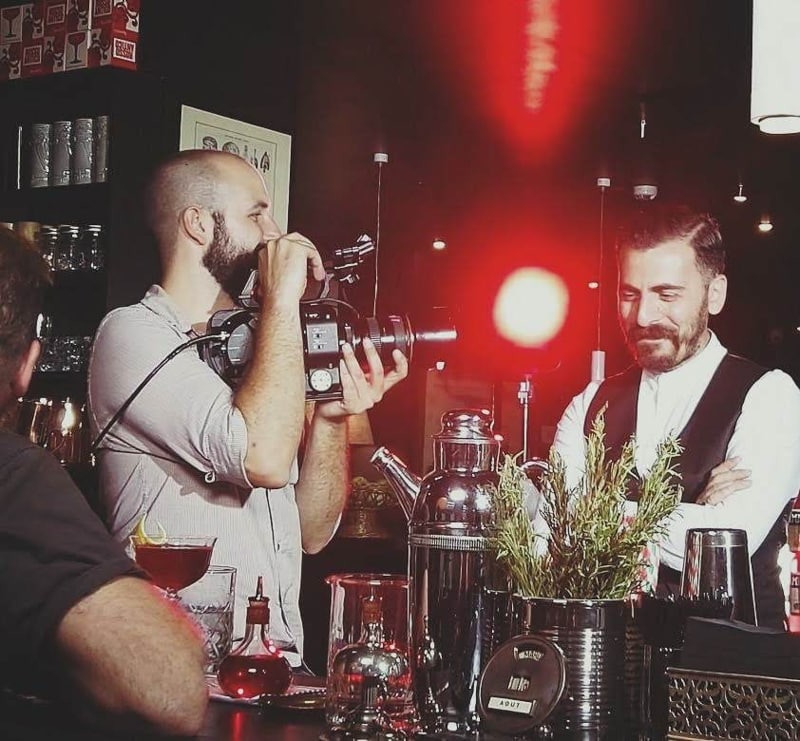 4. You have had success in some of the best bars in Milan, what was the moment that propelled you to move abroad, and to the USA no less?
Like many from my generation, we took our first steps into this profession with few resources. Young people now have the internet, videos, tutorials, but we had something else.
We had books, we were hungry to be good and to be knowledgeable, we wanted to elevate the craft; we wanted to do better than our predecessors did. I have to admit that all those years behind a bar took a toll on my personal life. I worked in some of Milano's best bars: after my years at Davai, Cinc Brera, Morgante Cocktails and Souls and The Doping Club in Milano, the bar where I left my heart and I would go back to in a second. Then there was my stint at Gocce in Paris with Oscar Quagliarini, whom I consider a genius.
I guess that my name among many others (I don't like to take myself too seriously) was getting around for my passion and dedication to the craft. While I was doing team building and bartender training sessions, I got a call through a mutual friend. This guy who owned a place in California (now two) called me and said, "Do you want to join us to manage our new bar inside our Italian high end restaurant, Vina Enoteca?" I said no for many months. But they kept asking.
I started to consider the chance to do something different as I was turning 40 so I talked to my girlfriend (now wife) to see if she was up for it. We agreed we could at least give it a try because I am curious, and mostly because of my age. I felt this was my last big chance…and here we are, almost four years later, with a lot of experiences and incredible memories. One of my best experiences was last January when I attended the BAR 5-day courses in New York where cocktail nerds like me could learn from legends like Dale DeGroff, the King of Cocktails, and David Wondrich.
5. Referring to your career as a bartender, what was the most challenging thing about moving from Italy to the USA?
This is a pretty difficult question…it's all a very complex challenge…Italy and Europe have a different view about the craft or mestiere as I like to call it. I came to the US having conducted trainings, guest bartending all over Europe and Russia experience in the UK and France plus a visa that says that I'm an alien of extraordinary abilities….so I was thinking I should have an easy life. I was wrong. I was hired as bar manager without knowing I had to work harder, always on call, earning probably less money than the rest of the bar team. Also, I had to fill all the roles because a team member could call in sick at a moment's notice. The rules are completely different from Italy or from Europe. My temperament is more like a French chef, where pots and insults can go flying…old school.
Here you always have to be politically correct. You can never scream at anyone, males and female are completely the same; if you want to be kinder to a female, a guy can complain about it…and this kind of thing. You have to go to work with a clear mind and work like a madman… no one ever told me that Americans live to work and vacations are just a small detail…
6. Knowing what you know now, if you could give the Italian Massimo some advice about going to work in the USA, what would you tell him?
This is the big question…if I have known a lot of the things I would have to live with, my answer to that last phone call would have been probably no at my age. In the US, hospitality involves about 16 million people; some are good, some not so good. Coming from the Italian culture with a completely different level of experiences can be frustrating at times. The level of service over here is more "casual", and some of the people are in the game just for the money. I've seen people behind the bar who don't even know the difference between a tequila and a prosecco.
I've seen more than 30 bartenders come and go in three years. Some left for 50 cents more an hour… they call in sick one minute before the shift starts– you have to manage it because the bar is your responsibility. You have a family to take care of, so you have help wash those thousands of glasses and keep going no matter what.
But I guess I'm glad I didn't know all that before, because I think I am going to look back on this as the most exciting and memorable time of my life.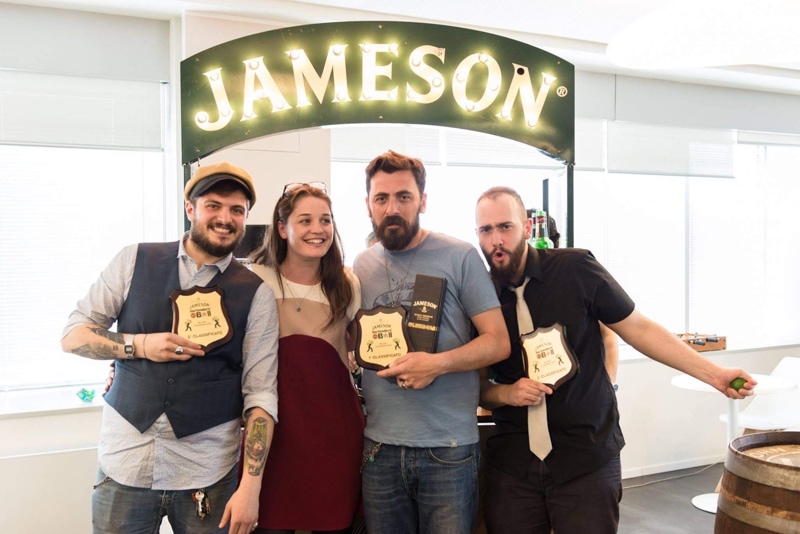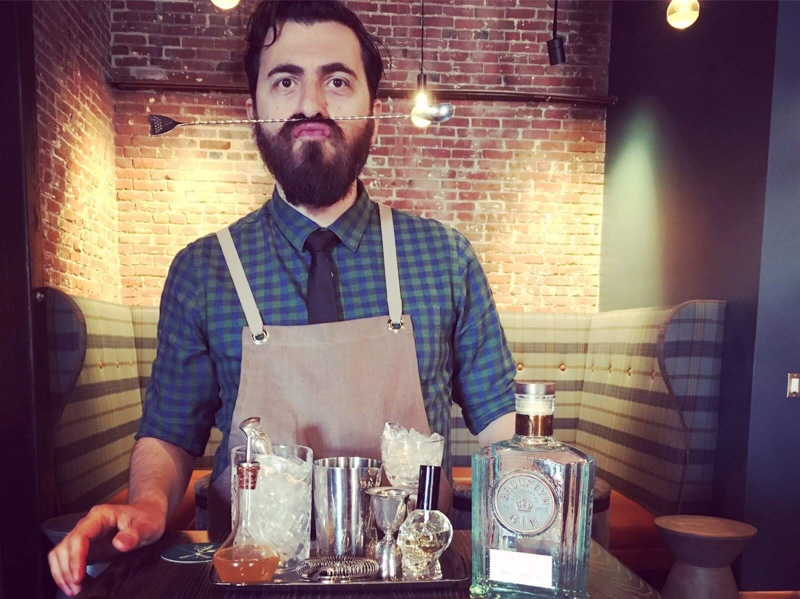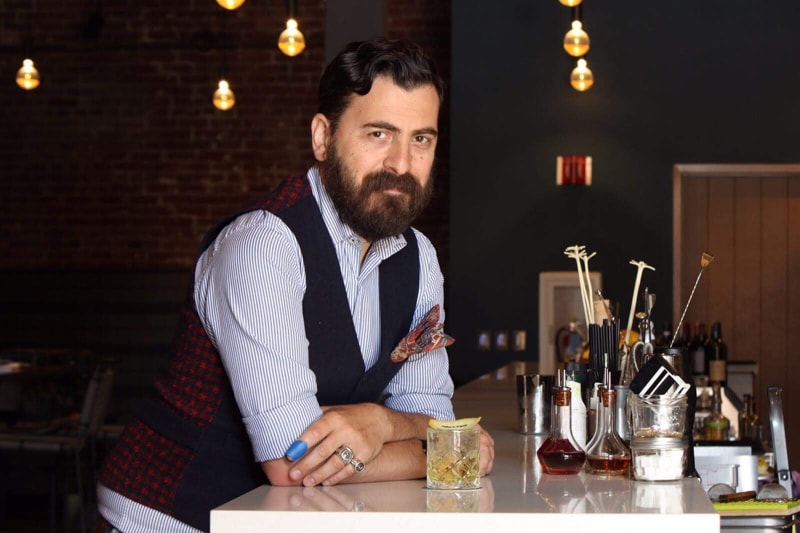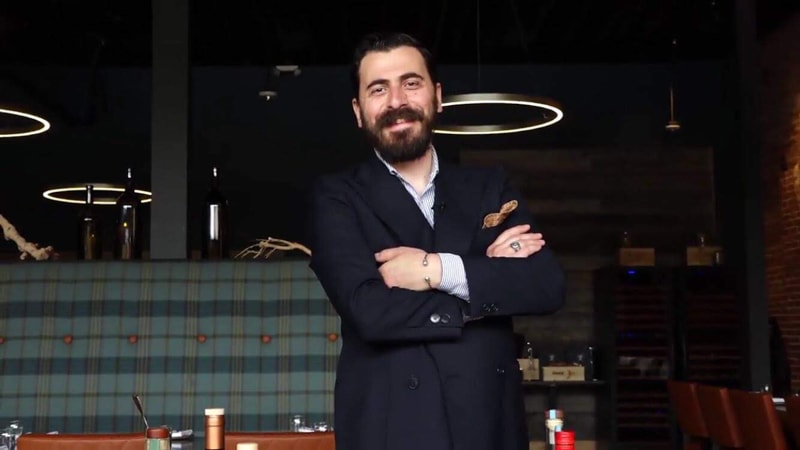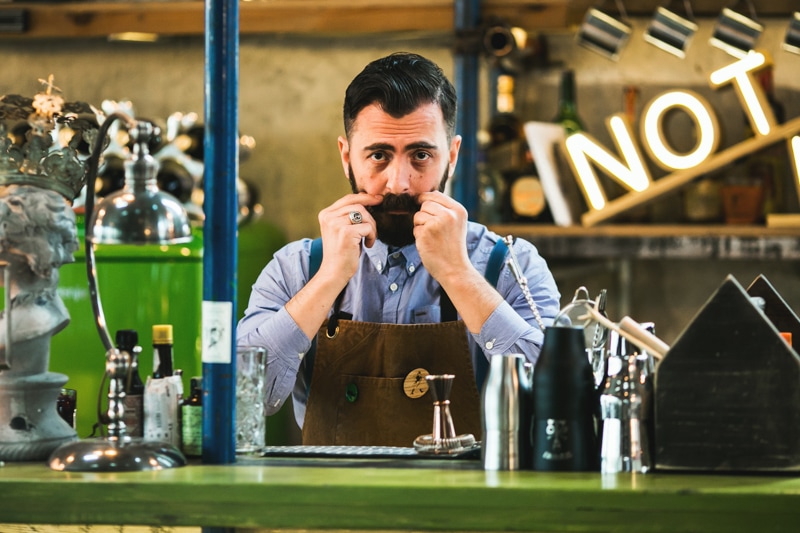 7. You have a wife and became a father. Has living in the USA been a good thing for a "family man?"
Living in California is great for us: we live in a small place; people are nice and it feels safe. This is important as parents of a little girl. In our state, the governor and politicians are devoted to equal opportunities, better situations and whenever you are working in a solid economy, you have to do your part paying taxes, following the rules etc.
I'm very happy my daughter was born in the USA because I still believe in the American dream and the mix of cultures you find here. They are the proof that human beings can be good. Of course, no one is perfect and there can be problems here, too. One thing that struck me is how the resume is different over here- they are very simple. Bars and restaurants are looking for good workers, period. No photos, no phone numbers, just an email. If you are solid and serious you will find a job for sure.
8. We all know the challenges COVID 19 has had for the hospitality industry. Do you find it easier or harder to "keep going" in the USA?
I think that worldwide, the situation is tough for our industry. Regarding my situation in North California, we were only allowed to do take-out and outdoor from mid-June, and just recently we are able to serve indoors, but only at 25% occupancy! I've seen so many places close down… it's heartbreaking. We all have families to feed and health insurance to pay– something I never had to worry about in Italy. Still, I think California is handling the situation better than other areas. Here, most people are cooperating to fight this "enemy" with a conscience.
9. Now you are working in Ettan, a high-end restaurant with Indian cuisine. Do you bring anything from your Italian culture into the picture?
Of course Italian spirits and special liquors are on our back bar and in our cocktails. I've always loved classic drinks and there are so many with an Italian touch, from the Negroni to Americano and even the Martini cocktail. In our bar, you can find arak or Indian single malt but also amaro, limoncello and grappa because I can't forget my Italian roots. I think it's an honor to have the chance to work with Chef Srijith Gopinathan from the Michelin-starred Taj Campton Place in San Francisco and who is consulting with Ettan. It is so inspiring to see his mastery in food and find ways to combine it with my drinks. Our concept is to pair cocktails with the courses instead of wine and the idea is becoming quite successful.
10. What are your plans for the future?
I haven't made plans for the future because life is so uncertain right now. The challenge of carrying the weight of a busy venue like Ettan is demanding and very stimulating. For my next chapter I might want to shift gears and head for a place like Hawaii where the pace is slower and the quality of life is high. It seems like it would be like living in paradise but you never know what the future holds. I could have been in Vegas at Mr.Coco with the great Francesco Lanfranconi or somewhere else, but California seems to fit me just fine right now.
The lockdown gave me a chance to do what few bartender dads or moms get to do—spend a lot of time at home with my little girl, Mia. She's not yet 3, and she is already a bit of a star online—just for fun, we did a few videos of Mia's Bar, where we make cocktails together (hers with no alcohol of course) and she is a natural– she gets lots more likes than I do!
When Mia is older, maybe she will go to school in Europe or even Italy. For now, I'm still in love with this crazy business and the craft. Who knows? Maybe I will open my own bar in Liguria, Italy and watch my little California girl grow up close to our cherished families.
Massimo's flight has been bumpy in places, but it looks like you might spot this "alien" in the USA for a while yet…
About Sharla Ault
Sharla Ault was born in the USA and has lived in Italy for over half her life. She has been involved in hospitality her entire career. From hotels to restaurants, to commercial airlines and private jets. Sharla has been in charge of PR for Nardini for the past 15 years. Furthermore, she also writes travel and hospitality related articles and has been published in Condé Nast Traveler, Cadogan Guides and as a reviewer for Barchick. She is also a local expert for Condé Nast Johansens luxury hotel guides. Finally, when she is not traveling or writing she is sailing the Med in her sailboat with her family.
Don't drink and drive. Enjoy responsibly.
Join the community on Reddit
Spirits Hunters is a community dedicated to spirits and the world of mixology. Feel free to talk about the world of mixology and bartending here!
Join