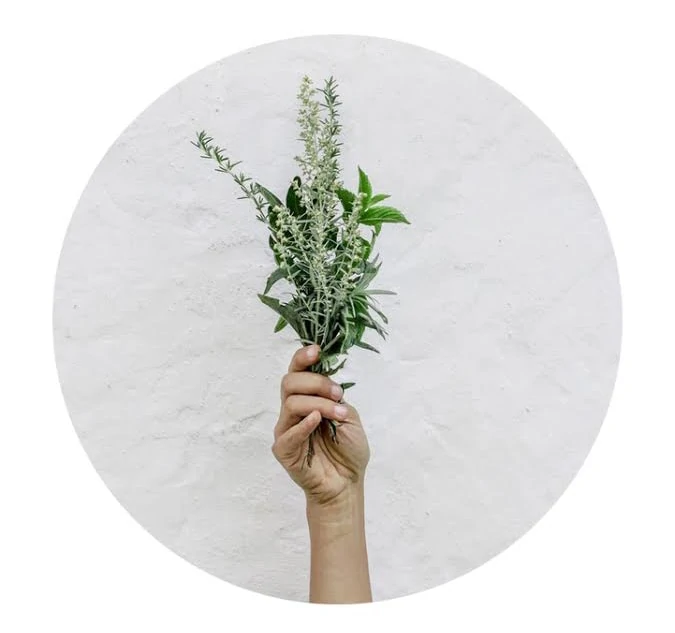 Herbs for cocktails: these are the ones you need to prepare your drinks
We take a look at herbs for cocktails, an aromatic herb can give an incredible twist to the taste of your drink.
Upgrading your drink of choice will have no more secrets, although we know it is always necessary to completely and expensively revamp the bar…
However an ingredient like herbs for cocktails, thanks to their aromatic and flavorful properties, offer a quick way to transform familiar drinks into something exciting and tempting.
These small but mighty cocktail herbs do a lot to revamp those classic, tried and true, repetitive cocktails.
8 Herbs for Cocktails You Must Have at Home
Here are eight herbs for cocktails, their descriptions and what cocktails you'll be able to enjoy with them.
Mint
Mint is a classic herb that brings a fresh feel to any cocktail. Keep in mind that there are more than 600 varieties of mint, but today we will stick to spearmint to keep things simple.
This herb will bring an incredible taste to your cocktails like the Mint Julep or the classic mojito.
Don't forget to bruise the mint leaves to release their flavor.
Bartenders recommend not to crush the herb because it can give a bitter aftertaste.
Mint Julep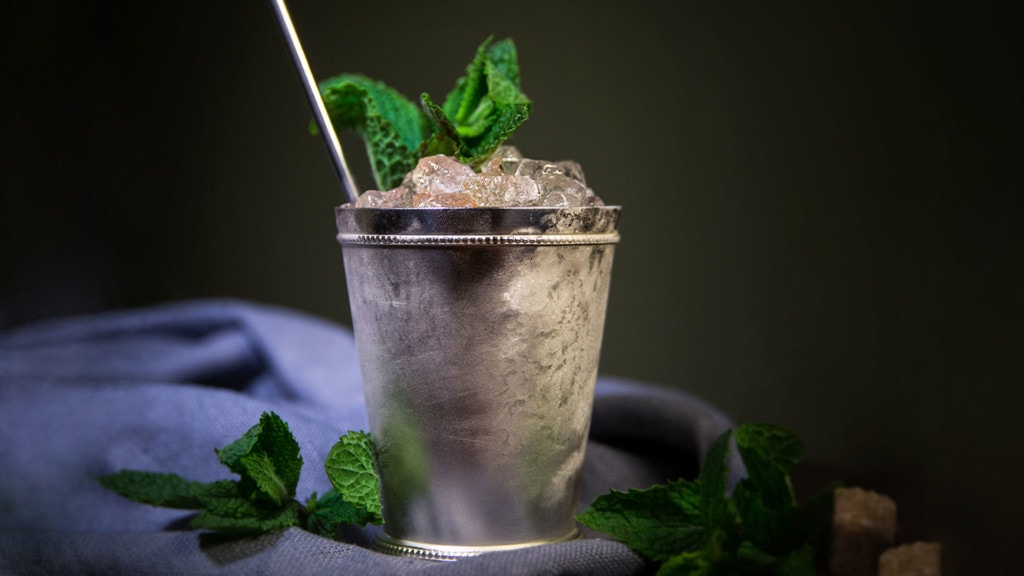 Ingredients
8 mint leaves
1/4 ounce simple syrup
2 ounces of bourbon
Garnish: mint sprig
Garnish: Angostura bitters (optional)
Preparation:
In a Julep glass or glass with ice, lightly muddle the mint leaves with the simple syrup.
Add the bourbon and fill the glass with crushed ice.
Stir until the glass is frosted on the outside.
Add more crushed ice to form a dome of ice and garnish with a sprig of mint and a few drops of bitters (optional).
Firmly tap the mint sprig on the back of your hand before garnishing; this releases the oils to make the mint more aromatic.
Rosemary
Rosemary has a particular way to include it in your cocktails as it is not easy because of its consistency and structure to use it whole. It is also possible to take advantage of its woody taste by smoking the rosemary using a kitchen torch.
Food and Wine recommends however to use rosemary through syrups infused with the herb, thus adding the soft and herbaceous taste of rosemary.
Cilantro
It may seem strange to you, but coriander is one of those cocktail herbs that brings an unexpected taste to the most original drinks.
Cilantro can also be added to cocktails such as margaritas. The tangy, lime flavor of the margarita is a natural match for the herb.
Lavender
Lavender's floral notes bring balance between savory/salty and sweet, which can brighten any cocktail. Its floral, aromatic and subtle profile will bring more depth to the flavors of spirits such as gin.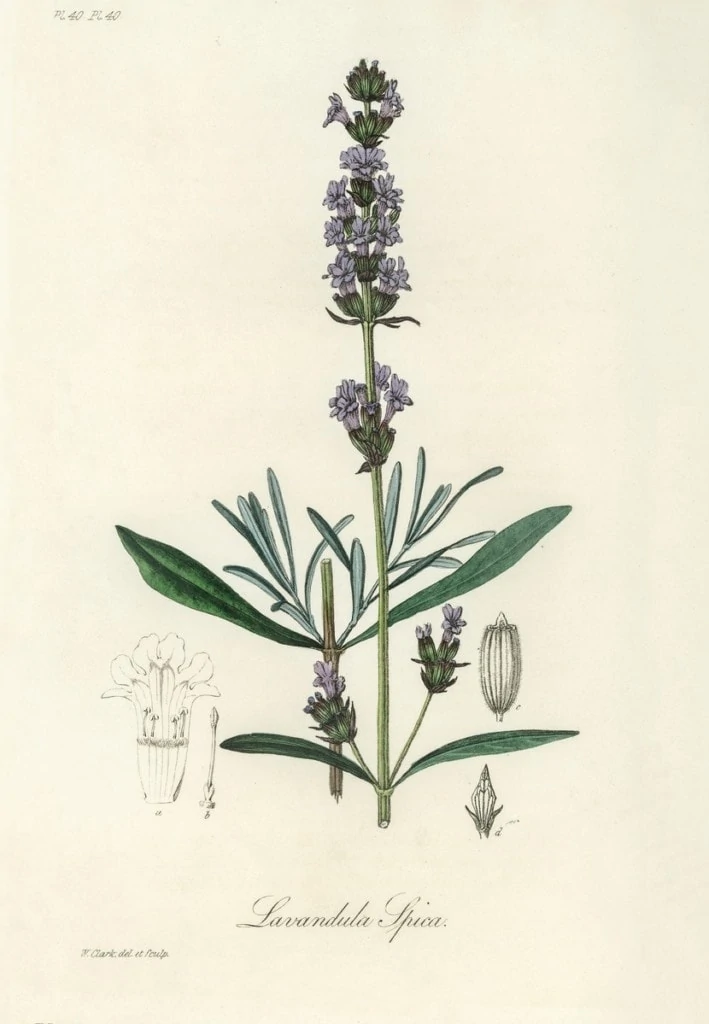 In general, lavender will amplify a spectrum of flavors such as bergamot-based liqueur.
Thyme
It is one of those powerful herbs for cocktails that can replace any other. Mixologist Tiffanie Barriere explains that she uses thyme to lighten dark and powerful liqueurs, making them lighter on the palate and more palpable.
One way to use thyme in cocktails is by adding it to lighter, citrus-concentrated drinks, thyme will allow the tasting notes to expand.
Basil
Basil is not only good for cooking, it is also one of those amazing herbs for cocktails. There are also different types, such as Thai basil, Greek basil or the classic basil that grows everywhere, but they all maintain their typical taste: sweet, citrus and peppery.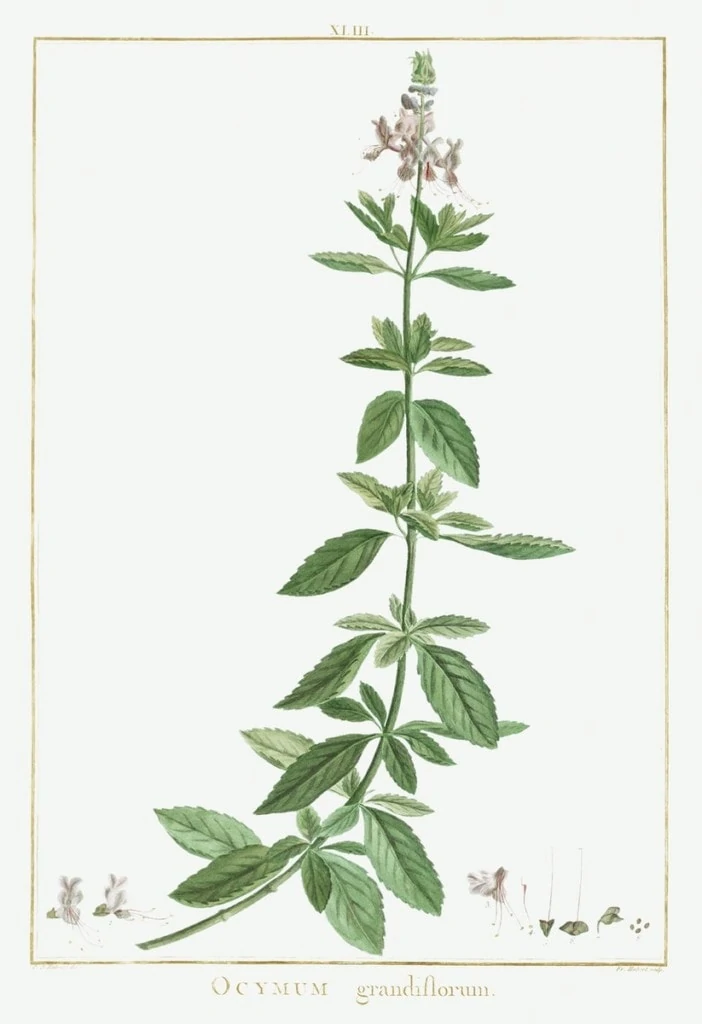 This versatile herb allows us to use it to create syrups or to garnish our cocktails with a couple of leaves. You can even use basil in a Gin and Tonic, but the recommended star cocktail is the Gin Basil Smash.
To create it you will add a good handful of whole basil leaves in the shaker, this will influence not only the taste of the cocktail but also the color thanks to its stems.
Gin Basil Smash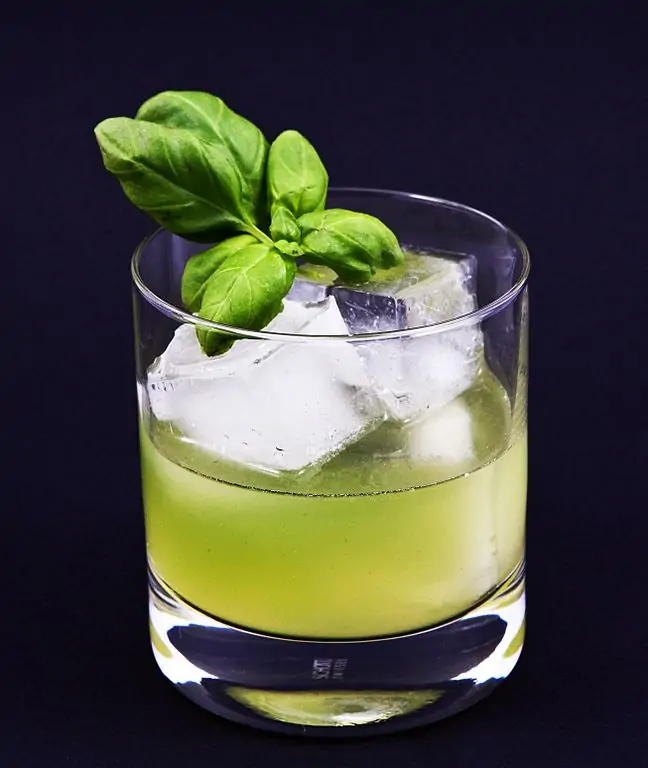 Ingredients
12 fresh basil leaves
60 ml of gin
22.5 ml of squeezed lime
10 ml sugar syrup
Preparation
Add the basil to the bottom of a cocktail shaker and muddle gently. Add the remaining ingredients. Shake with ice and strain into an ice-filled glass.
Sage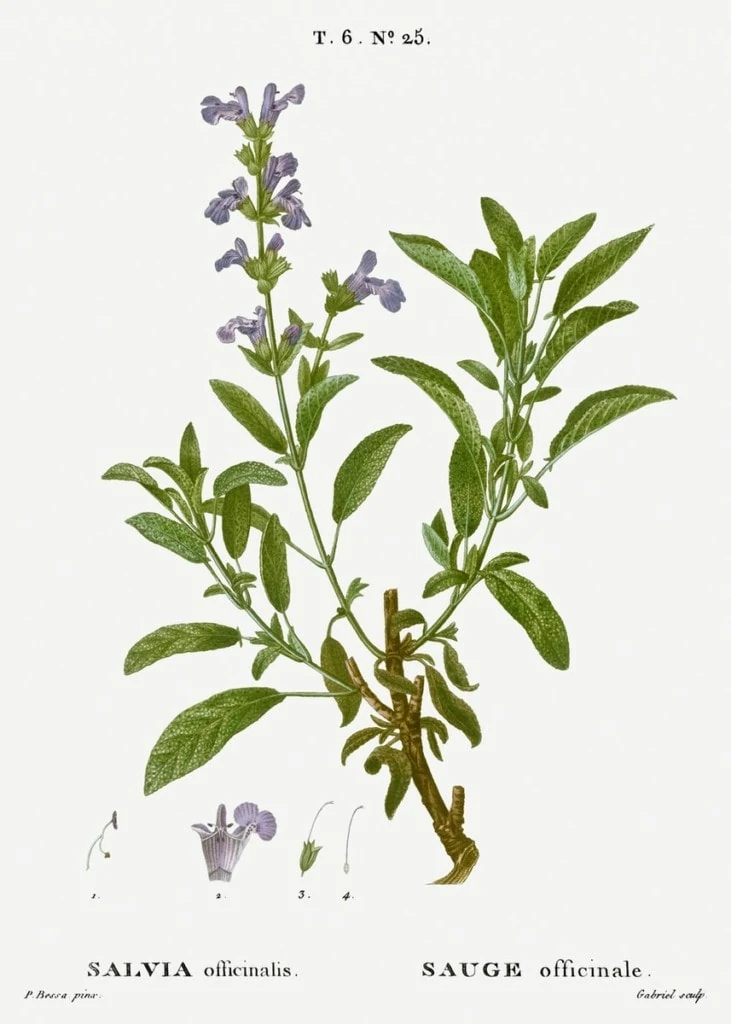 Sage can be used to create a syrup. Its piney scent and particular taste bring warmth to any element.
It is not one of those herbs for cocktails that you will see very often in bars because of its robust taste but it is widely used in cordials, herbal liqueurs that were originally medicinal.
The sage-based syrup will bring an earthy sweetness that pairs with citrus flavors.
Cardamom
Cardamom is derived in two types: green, which is more citrusy, and black, which is smoky. Thanks to the acidic flavor of green cardamom, which is both sweet and spicy, it complements a variety of cocktails.
For its part, black cardamom with its flavor reminiscent of menthol goes well with black spirits such as whiskey and even tea. In addition, the herbal taste of cardamom makes this herb a perfect ingredient for making tinctures and syrups.
Limatour's Jamaica Cocktail
Ingredients
60 ml of mescal
60 ml hibiscus syrup* 60 ml hibiscus syrup* 30 ml lime juice
30 ml fresh lime juice
Cardamom to taste
Preparation
Prepare the clay cup or glass by coating the rim with salt (Limantour uses worm salt, which can be purchased online or in some Mexican markets). Set aside. Combine the mezcal, hibiscus and lime in a cocktail shaker with ice. Add a pinch of cardamom and shake until chilled. Strain into the prepared cup and garnish.
*Hibiscus syrup: In a saucepan, combine 125 grams of hibiscus with 2 cups of water and 2½ cups of sugar. Bring to a boil. Reduce heat and add 10 grams of cardamom and 5 grams of cloves. Let cool and strain out the solids. Store in the refrigerator for up to one month.
Discover more herbs for cocktails and get ready for the next season!
Don't drink and drive. Enjoy responsibly.
Join the community on Reddit
Spirits Hunters is a community dedicated to spirits and the world of mixology. Feel free to talk about the world of mixology and bartending here!
Join