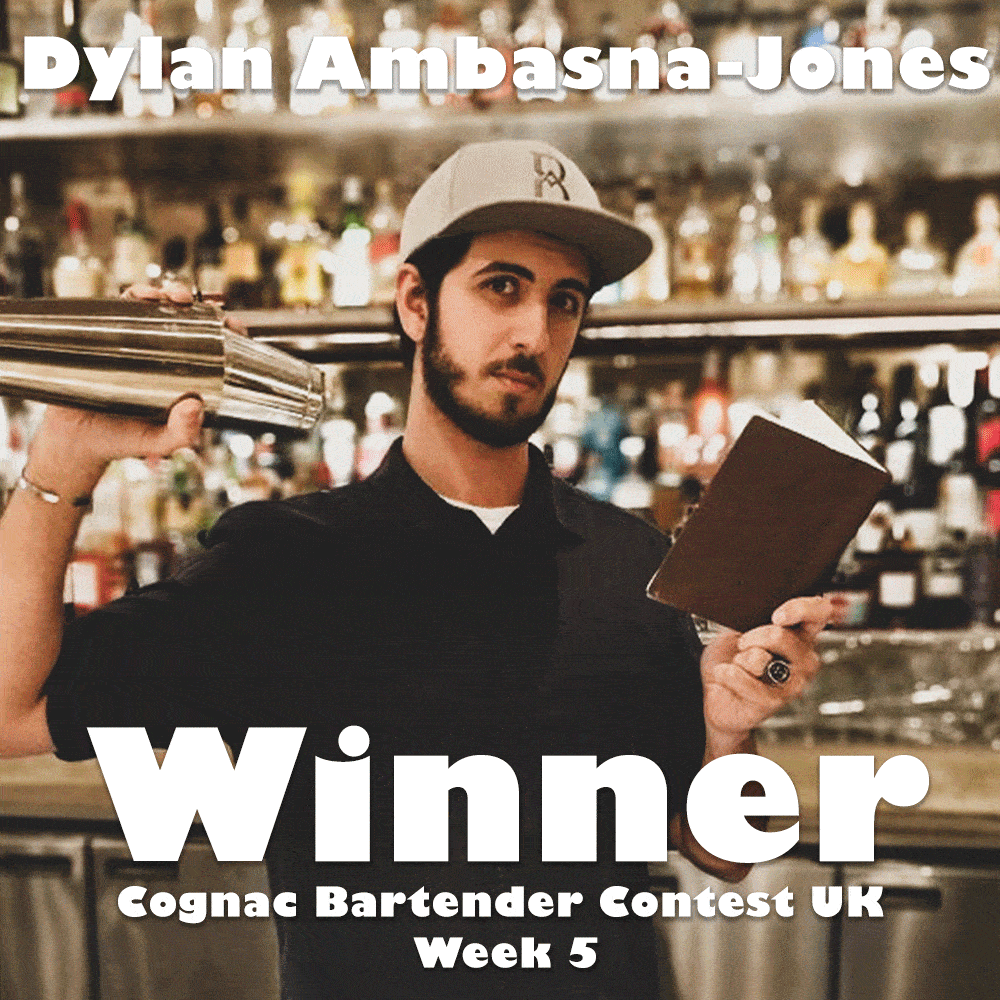 Eauverture Cocktail by Dylan Ambasna-Jones, winner of Week 5 Cognac Bartender Contest UK
It's the penultimate week of the Cognac Bartender Contest, and we are happy to present the winner of Week 5, Dylan Ambasna-Jones with his Eauverture cocktail.
The Cognac Bartender Contest UK organized with Cognac_Official has just awarded the winner of Week 5. Dylan Ambasna-Jones is a bartender from South West of England, in Bath, shaking cocktails at The Walcot. "Competitions like this remind you how versatile Cognac is and how well it mixes," Dylan says. Read the interview below and discover his cognac cocktail "Eauverture".
-Spirits Hunters: Where do you come from?
Dylan Ambasna-Jones: I am based in the South West of England, in Bath! I moved when I was young and spent most of my school years here and no matter how hard I try to move away, it's beauty keeps bringing me back! I am half Indian and use that as my Instagram name, but sadly haven't had the chance to visit the country yet.
– How did you become a Bartender and when?
I come from a musical background and started working in a nightclub part time to financially balance my music work. Slowly my love of all things alcoholic took over and this only evolved through working in numerous bars. Whenever I can, I love to blend my music and alcohol passions together as they often go hand in hand. I have been bartending for 3 years now and I believe I will be for the foreseeable!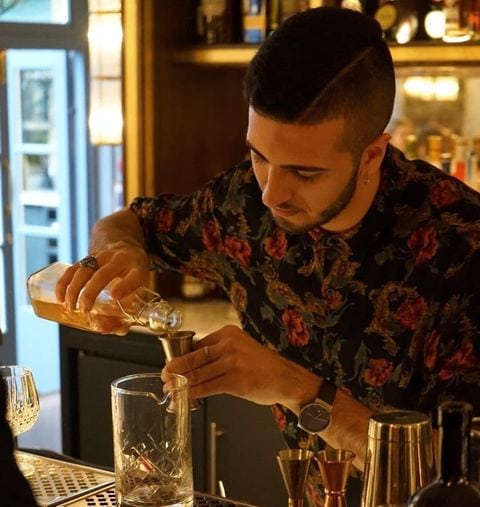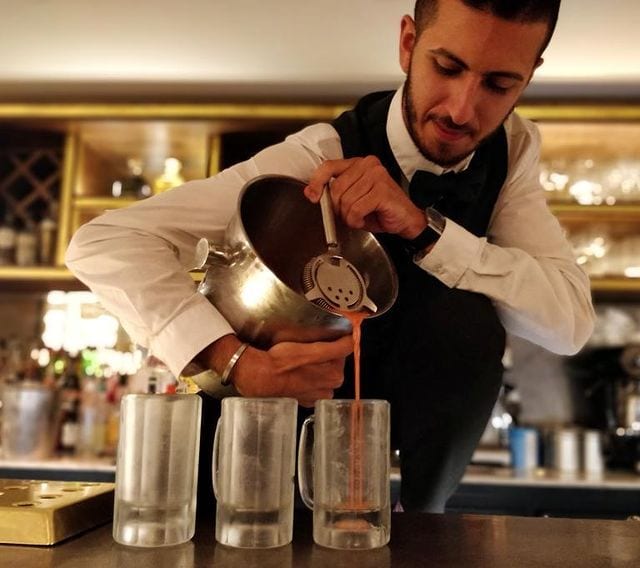 – Why did you decide to participate in our contest?
The past year has been interesting and challenging for everyone in different ways. This competition has been great to not only support the industry but to also keep bartenders busy and creative whilst at home. I love cocktail competitions as they allow your creativity to reach its limits, so an excuse to play around with drinks and film a fun video suited me perfectly. I am a child at heart and contests like this allow me to unleash my playful creativity, I love it wholeheartedly.
– Where did you get the inspiration for your cocktail?
I based my video on your typical perfume advert, with lots of slow motion, men in suits and pouting. A bit pretentious. The idea was to express the importance of aroma in drinks. For the cocktail itself, I just wanted something simple and really easy to make, and when using apricots or peaches, what can go wrong. Simplicity has been my main focus when making drinks this year as more people can then make it and enjoy it!
What do you like the most about cognac?
What isn't there to like?! It's fruity, often chocolatey and just generally naughty. To be honest, when making cocktails, I think Cognac can easily be forgotten (maybe as it is regularly enjoyed neat). But competitions like this remind you how versatile Cognac is and well it mixes. It's an exciting spirit and the producers seem to be very happy with however it's consumed, so just drink it however you like and you're in for a great time!
The Eauverture Cocktail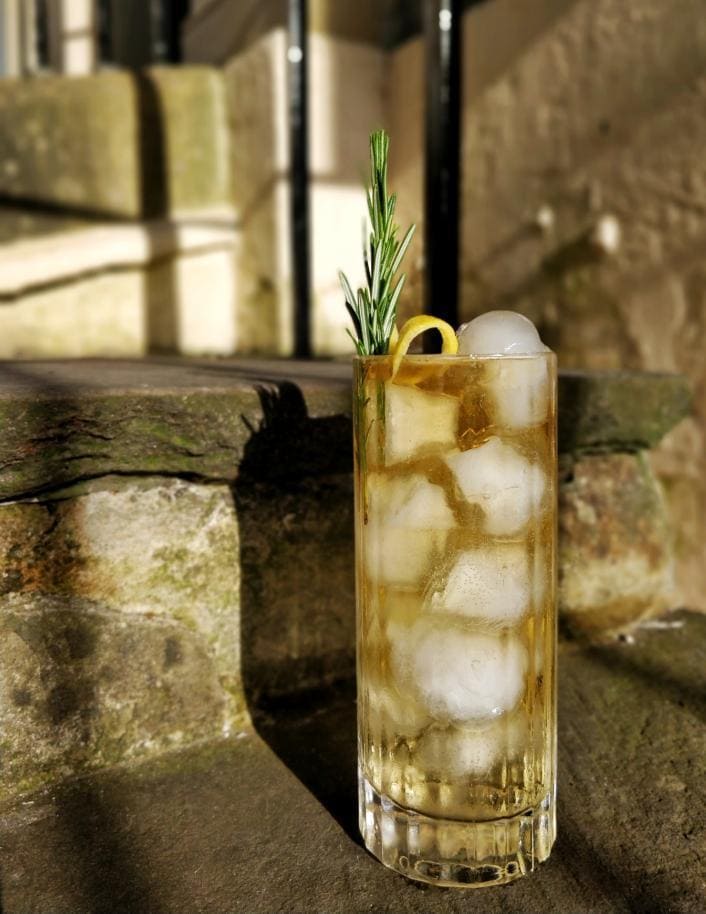 º
Ingredients
40ml Cognac VSOP
20ml Lemon Juice
15ml Apricot Liqueur
10ml Spiced Honey Syrup*
Topped with Tonic Water
Garnish: with a Lemon Twist and Rosemary Sprig
*Spiced Honey Syrup: Combine Blossom Honey and Chai Tea in a 1:1 ratio
Make sure you follow Dylan Ambasna Jones on instagram @india_bartender
Previous Winners
The best cognac cocktail of the Cognac Bartender Contest UK Week 4 goes to… Georgi Petrov
Glasgow bartender John Morrisson winner of Cognac Bartender Contest UK Week 3
Meet Mattia Cavola, Cognac Bartender Contest UK Winner Week 2
Meet Alex Lyonnes, Cognac Bartender Contest UK Winner Week 1
About the Cognac Bartender Contest UK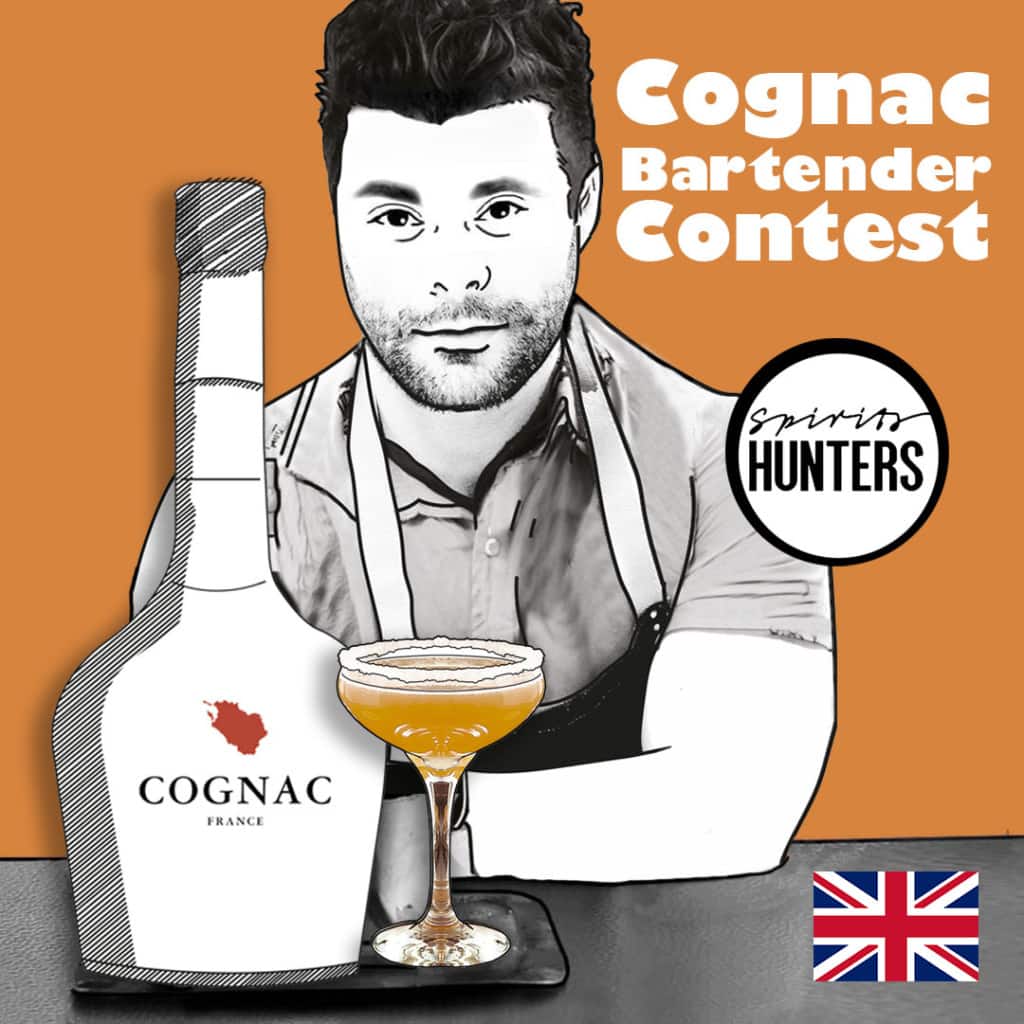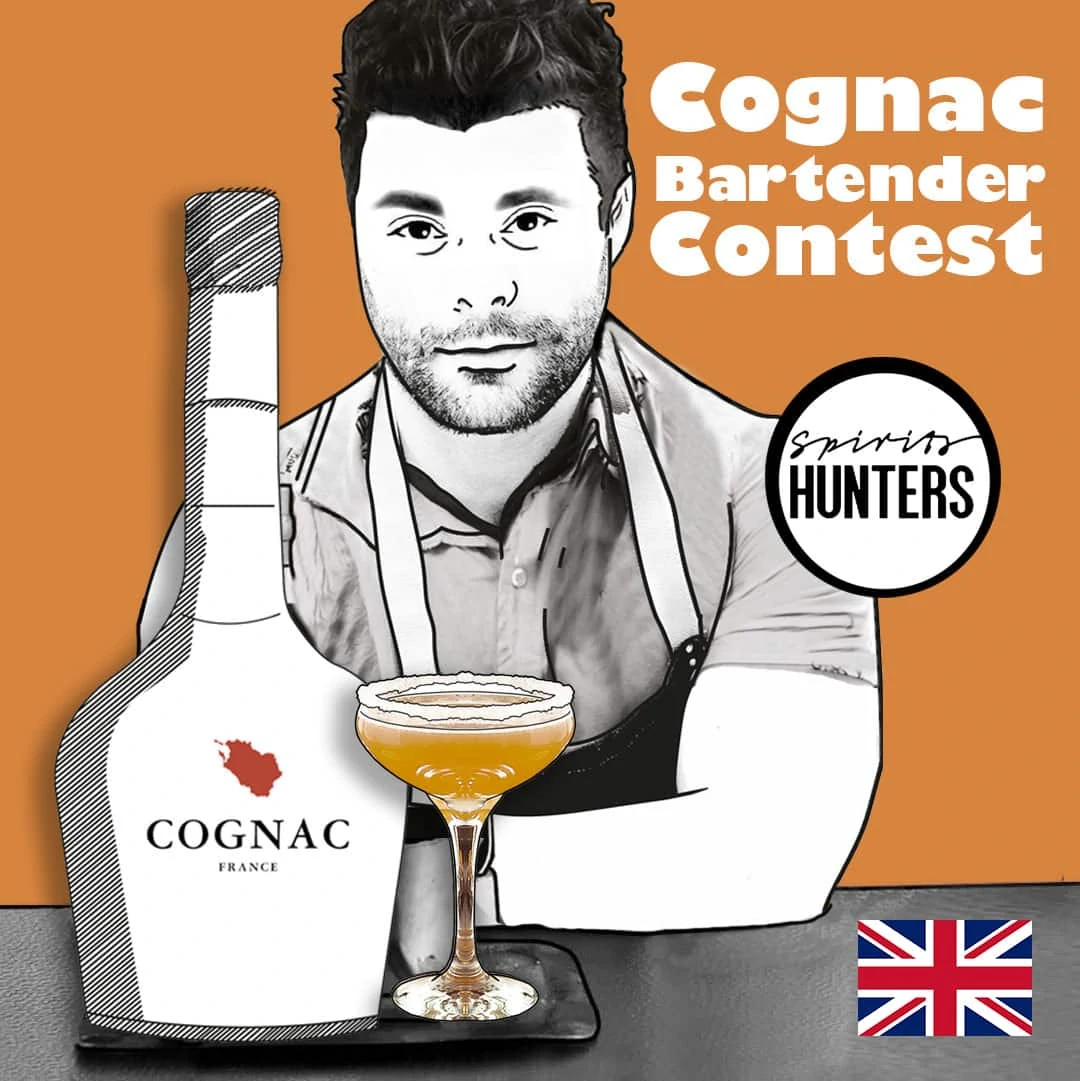 Together with the cognac Appellation, the Cognac Bartender Contest UK has been created for all bartenders in the UK who want to share with us via Instagram their tutorial video on how to create cognac-based cocktails. Our goal is to help the bartender community to stay active and support them during the Covid-19 situation. The contest is also a way to highlight the aromatic richness of cognac in cocktails.
The competition will reward one bartender each week during 6 weeks with a £100 endowment on behalf of Spirits Hunters, and the Big Winner of the competition will notably be invited to #Cognac by the cognac interprofession and will earn a £800 endowment on behalf of Spirits Hunters.
You can read the rules here as well as submit your participation to the contest.
@spiritshunters_mag / @cognac_official | #cognacbartendercontest
#cognacbartendercontestuk #cognaccocktails #spiritshunters
Dates: March 15th – May 7th
We're looking forward to your videos!
Don't drink and drive. Enjoy responsibly.
Join the community on Reddit
Spirits Hunters is a community dedicated to spirits and the world of mixology. Feel free to talk about the world of mixology and bartending here!
Join