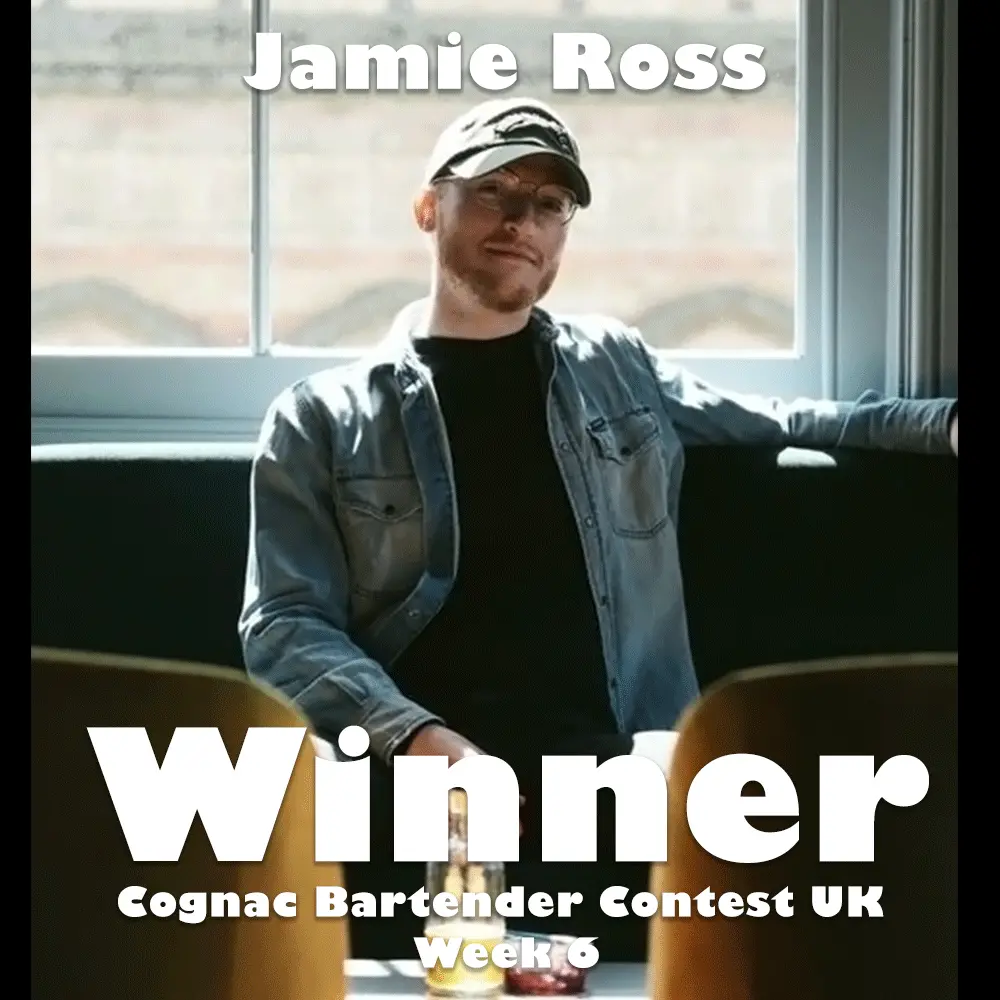 Jamie Adam Ross's Le Sain Pain cognac cocktail, winner of the Cognac Bartender Contest Week 6
Congratulations to Jamie Adam Ross for his Sain Pain Cognac Cocktail! The last week of the Cognac Bartender Contest UK first stage ended this Monday and we are happy to reveal the winner along with Cognac_Official.
Jamie Adam Ross is a 23 year old bartender from Rugby, England, he found love in cocktails by pure chance, after making a shift at his eldest brother's bar. Ever since, he took on the bartender journey and today, he shared with us his passion for cocktails with his cognac cocktail Le Sain Pain, winner of week 6 of the Cognac Bartender Contest. Read the interview with Jamie below.
-Spirits Hunters: Where do you come from?
Jamie Adam Ross: I was born and raised in Rugby, Warwickshire England. A small town right in the middle of the UK.
– How did you become a Bartender and when?
Becoming a bartender wasn't my first choice of profession, I've been a labourer, and even trained/qualified to be a personal trainer in the past. One night I did a shift at the at this bar my eldest brother Calum was running (at the time) and found I loved cocktails, the art and science behind it all. I also think it comes down to looking up to my brother Calum, and wanting to follow in his footsteps so one day we can own our own establishment.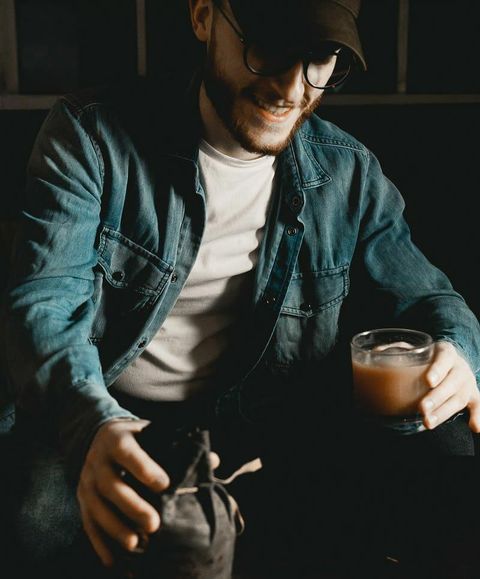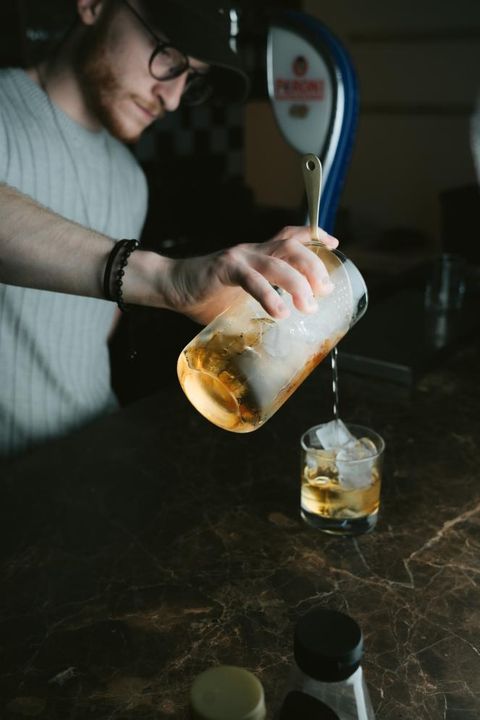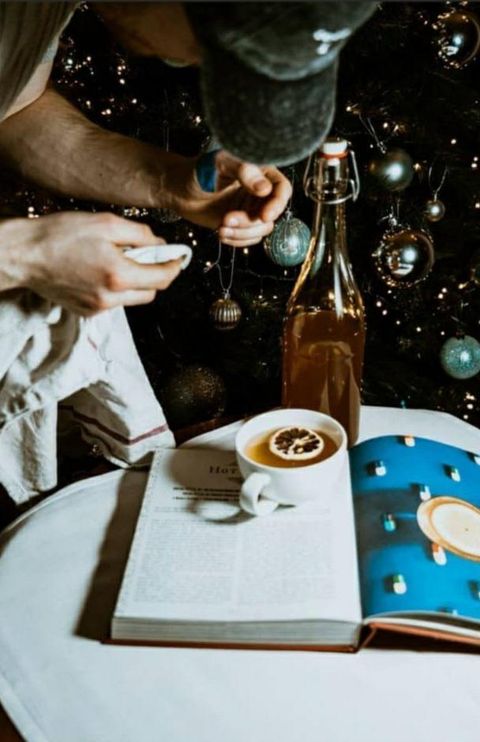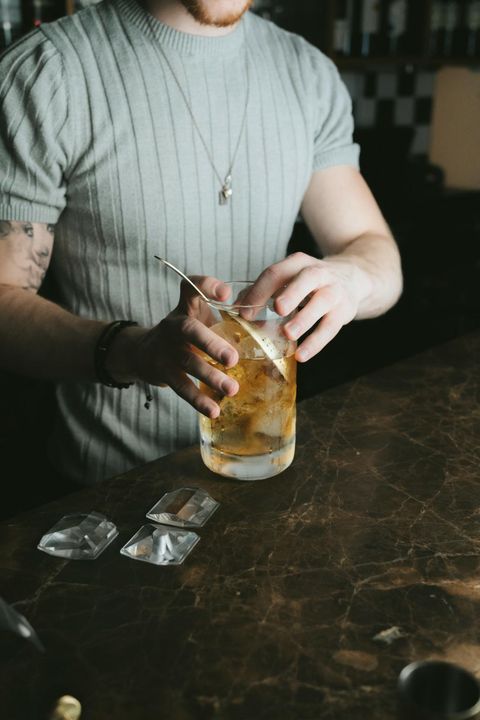 – Why did you decide to participate in our contest?
I decided to participate in the Cognac Bartender Contest UK simply because I felt I'd honed in on some knowledge gained whilst studying during the UK lockdowns, and felt this was the perfect opportunity to test my teachings. Plus I just received the cognac used in said cocktail as a gift, and learnt about its origins and what flavors I thought would pair best with it.
– Where did you get the inspiration for your cocktail?
– I got inspiration for my concoction from a few sources, firstly was the cognac itself was a gift i received for my birthday summer last year, the first dark chocolate V.S.O.P I came across that seemed delicious and well designed, I insistently start playing with it and my infuser. Secondly was my mom's "famous" homemade banana & walnut loaf with cherry compote, I had a slice one night with a short of my dark chocolate V.S.O.P and noticed they both complimented each other beautifully, I knew this was going to be the premises of my cocktail. Thirdly I just learnt (modestly) how to milk wash/clarify cocktails, I thought the infusion of the cocktail was there but it was missing that smooth/sweet mouth feel you receive when eating the cake. I applied the process to my cocktail and found it worked a treat.
And lastly the cocktail paint garnish that I'm super proud of, I was inspired to create the garnish from a well-known mixologist (Rich Woods, the cocktail guy). I knew I had to create the garnish this way because I'm a neat person by habit, and finding out I could get all the flavors I desired to compliment my cocktail, without a heavy, bulky garnish to ruin the neat finish I desired, was an instant yes from me!
– And what do you like the most about cognac?
What I love about cognac the most is it's warming, autumnal feel. As you can probably tell by my Instagram feed, I prefer winter/darker tasting cocktails (desert but not too sweet) compared to fruitier/light cocktails you would compare with summer spring vibes. I'm a dark spirits over light spirits guy and cognac tends to hit all the best notes with me… especially when I'm sitting down to enjoy it whilst eating a slice of my mum's homemade banana walnut loaf!😉 Cheers!🥃
*Make sure you follow Jamie Adam Ross on Instagram and follow his cocktail creations @jamie_adam_ross
Le Sain Pain Cocktail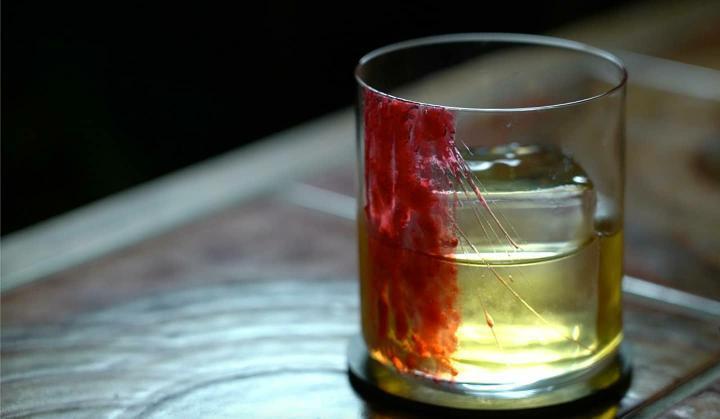 Infusion:
250ml dark chocolate V.S.O.P
2 whole banana
1 whole lime
60g walnut & coffee bean (roasted)
13g sultanas
8g cacao nibs
Half a vanilla pod
Cinnamon stick
Leave for up to 48hrs
After infusion add:
.50ml lime juice
.30ml water
.50g light brown sugar
Then clarify with 125ml soya milk (unsweetened)
Leave in fridge for up to 24hrs, then strain through cheesecloth and coffee filter.
Cocktail paint garnish:
50ml floral cognac
50ml water
100g morello cherry
60g light brown sugar
4 lemon rings
10g cacao nib
1 cinnamon stick
Bring to boil, then reduce to simmer for 10 mins max
Then add 2.5g (roughly a tsp) of pectin powder, stir constantly! Leave in fridge over night to solidify. All done and now its time to prepare the cocktail, with a cube of clear ice.
About the Cognac Bartender Contest UK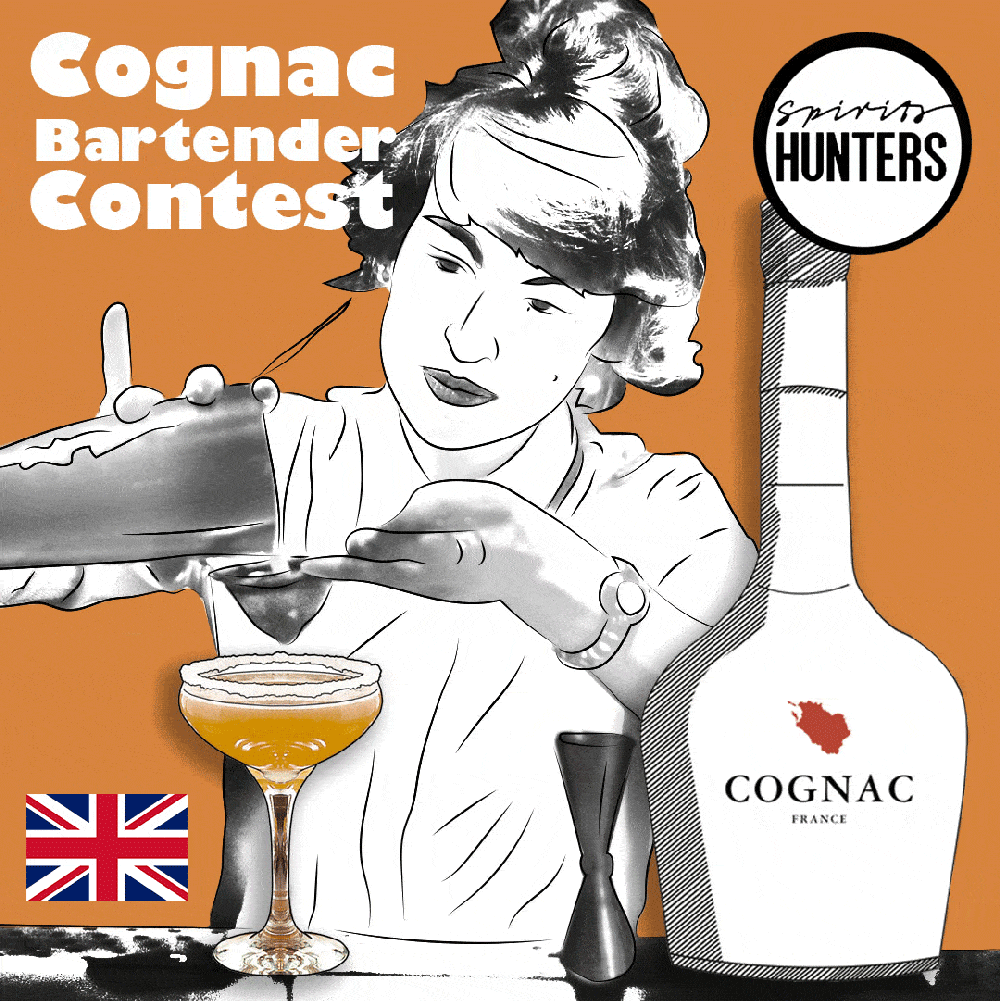 After a successful first edition in France Spirits Hunters and the Cognac appellation have organized a competition exclusively on Instagram for bartenders based in the United Kingdom.
The Cognac Bartender Contest UK has been created for all bartenders in the UK who want to share with us via Instagram their tutorial video on how to create cognac-based cocktails. Our goal is to help the bartender community to stay active and support them during the Covid-19 situation, all while highlighting the richness of the cognac in mixology. To know more visit our dedicated page.
Cognac Bartender Contest Finals Submissions Open
Reception of videos for the Final from Monday, April 26th at 6:00 am to Friday, May 7th at 3:00 pm – UK TIME.
All bartenders are invited! *If you are a winner of weeks 1-6 you can still participate in the finals as well submitting new cocktails to increase your chances of making it to the Top 20.
How to participate?
-You're a +21 bartender based in the United Kingdom.
-You enjoy making cocktails with cognac or are looking for a new challenge?
–Read the rules here on spiritshunters.com and fill the application.
-Send your tutos on Instagram via Private Message to @spiritshunters_mag.
You can read the rules here as well as submit your participation to the contest.
Meet the Cognac Bartender Contest UK Jurors here.
Don't drink and drive. Enjoy responsibly.
Join the community on Reddit
Spirits Hunters is a community dedicated to spirits and the world of mixology. Feel free to talk about the world of mixology and bartending here!
Join