The real capital of vermouth is Madrid in Spain
Which city can claim to be the authentic capital of vermouth? Find out why Madrid in Spain is the true homeland of vermouth.
Spirits Hunters asked François Monti to react to the article published in the newspaper Le Monde. "Avec le Vermouth, Turin Vogue sur l'Amer".
Vermouth, back in fashion
According to some, Turin is the centre of the world in terms of vermouth. And it is true that the city is both the birthplace of drinking. But also, the most important production centre in the industry. However, none of this prevents a tradition from dying. And, in fact, in Turin, vermouth has been completely neglected for years. Both by the authorities and by the restorers. Furthermore, by bar owners and, most importantly, customers.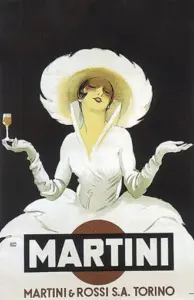 In order to capitalize on this return to grace, as vermouth is once again in fashion, many initiatives are being taken. Let us not be fooled. As a living art, it is rather to Spain and in particular Madrid that we must turn. Here you will find the home, at least spiritual, of vermouth.
However, they do not produce many quantities. Zecchini and Zarro, the two local brands, cannot compete with the major Turin brands. But the city is a major consumer and has been for ages. Moreover, while Turinese drinks mainly its vermouth in Negroni, a Florentine cocktail, Madrid drinks it mainly pure. This makes it an endangered animal. So there is no need to call the press to sell them an "authentic experience": here, vermouth has never disappeared.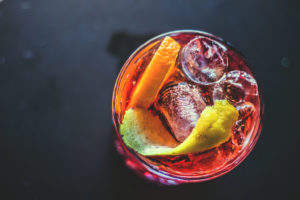 The first time this mugwort flavoured wine really made a name for itself in the Spanish capital was around 1900. A new drink with a very modern image at the time, it first appealed to the good society. A few steps from Sol, the city's main hub, the cafés on rue Alcala and especially their terraces, designed in a Parisian style, became the focal point of what is eventually called the vermouth hour. This very bourgeois golden age ended with the civil war. The mythical addresses – Maxim's, Ideal Room, Maison Doré – disappeared. It is then since 1940, rather in popular taverns that vermouth is enjoyed. And even today, some of the addresses of the time are still a must.
Draft Vermouth
Let us mention for example Bodegas Casas, since 1908 at a stone's throw from Atocha station, or Bodegas Angel Sierra, almost as old, in Chueca. The list could be long, since, unlike Turin, where historical 'must-see' addresses have become rare, almost every district of Madrid has its own establishment where the 'vermut de grifo' (draft vermouth) reigns.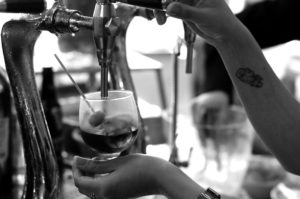 Let us mention three of them. First of all, one of the most popular is undoubtedly La Ardosa, opened in 1892. For years, vermouth consumption once again dominated the beer bar. And since the cuisine is excellent (one of the best tortillas in Madrid and superb fried artichokes in season, for example), it is almost mandatory to stop by.
Then, five minutes away, a more rustic experience awaits the visitor at Casa Camacho. A student landmark (everything is very cheap) whose specialty is the Yayo. A vermouth stretched out with lemonade and fortified with gin (attention, danger), to be enjoyed while observing the local fauna and throwing the peanut remains on the ground.
Finally (it's a figure of speech, of course), behind Plaza Mayor, the very small Bodegas Ricla offer an absolutely classic experience, with, as tapas, anchovies in vinegar or chorizo in cider. It should be noted that vermouth is not the only star – sherry lovers will also find what they are looking for.
Another generation of drinkers
Even if vermouth did not need fashion to survive in Madrid, just as in Turin, it has inspired a new generation of drinkers – and entrepreneurs. The first to have known how to detect the right move were undoubtedly those behind La Hora del Vermut, initially a small post in the Mercado San Miguel that offered some draft vermouths – which was already quite a revolution in a country where bars generally relied on only one brand. Since then, they have transformed their corner of this spectacular wrought iron market into an essential 'library' of vermouth, where they can try out references from all over the country. Recently, they opened a second address – a normal bar this time – in the Chamberi district.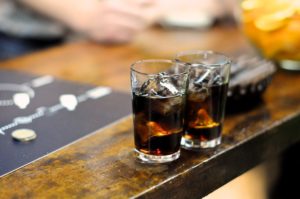 The "Media Combinación"
With the fashion of vermouth, another Madrid characteristic also reappears. This is the Media Combinación. A cocktail where vermouth meets gin, triple sec and bitters. Since 1927, it has been Madrid's unofficial cocktail. Date it arrived in town from Cuba. Popularized by Pedro Chicote, the great bartender of the time, the Media has long been a must. But for the past twenty years or so, it had withdrawn to two or three institutions. The most iconic is still Lhardy. In fact, it's one of the oldest restaurants in the area. Here, the regulars quietly ask the waiters for their favorite aperitif.
In recent months, Diego Cabrera – the Chicote of 2019 – has been highlighting this Madrid liquid heritage with three versions. From the most traditional to the most modern, from Media Combinación to Viva Madrid. A spectacular 1856 tavern that he recently took over. And for those who prefer more internationally known cocktails, Madrid also has what it takes.
Don't say we're the ones who gave you the tip! But the best cocktail in the city today is undoubtedly the Viejísimo Adonis, from 1862 Dry Bar. A tribute to the Adonis cocktail, it is a mix of a VORS sherry (i.e. particularly old) with a homemade vermouth blend.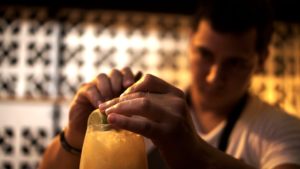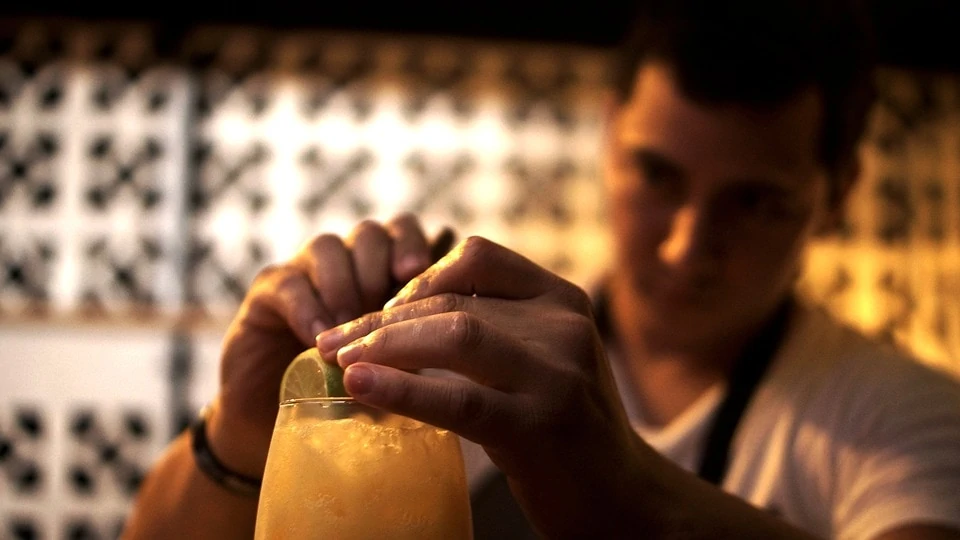 In the early evening, when the sun still shines through the large French windows, the coppery brilliance of the cocktail gives the aperitif its own light. An ideal place and a perfect drink to enjoy this unique blend of sustainable tradition and controlled modernity that makes Madrid the true city of vermouth.
Don't drink and drive. Enjoy responsibly.