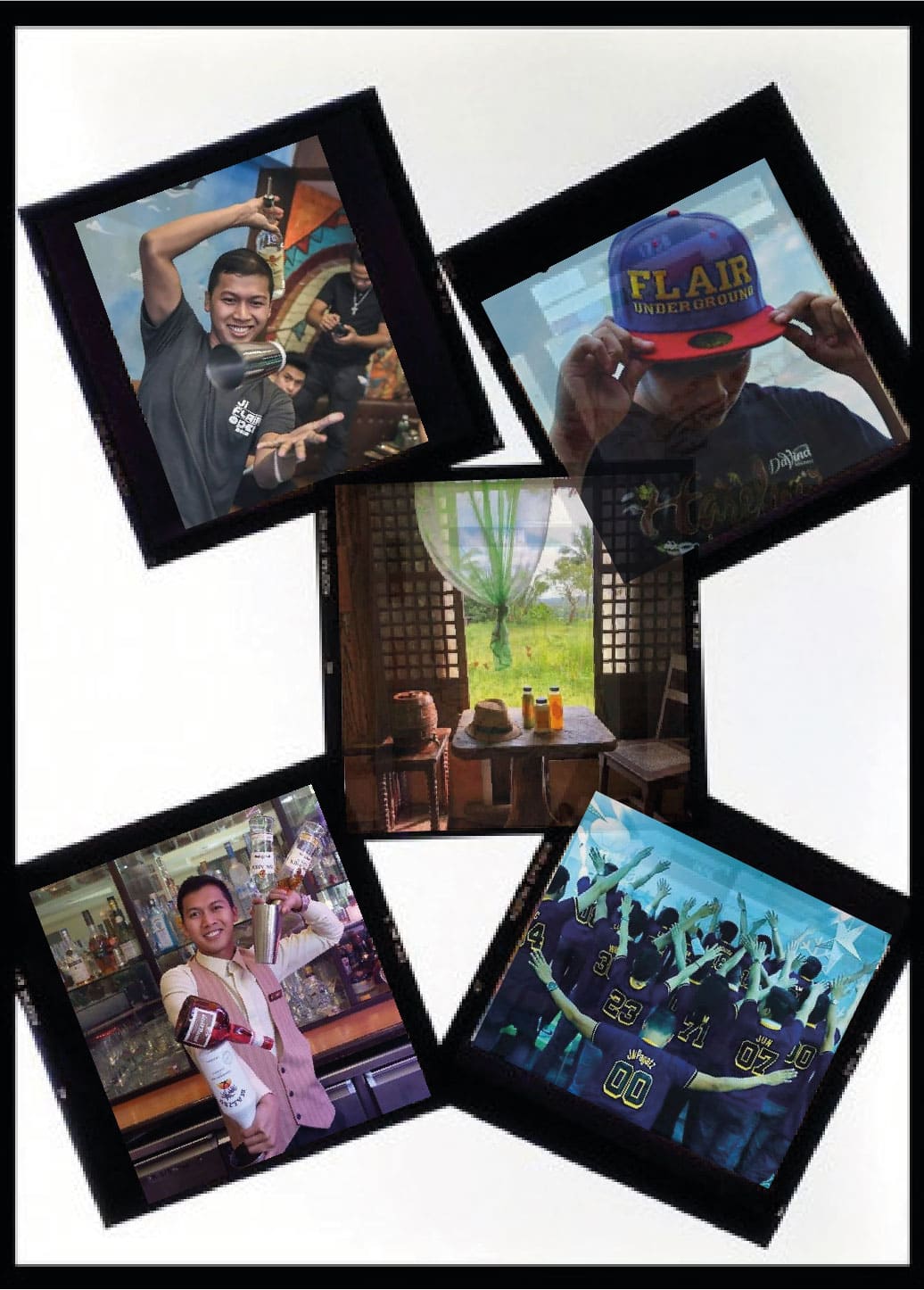 Portrait: Jan Mark Pagatpatan, "We must never settle for less, every day brings new discoveries"
Bartender Jan Mark Pagatpatan continues our series of Portraits from bartenders that made it to the Top 20 finalists of the Best Confinement Tuto.
Actively learning new skills and techniques everyday, Jan Mark is grateful about his bartending profession and how it pushes him to move forward spiritually and professionally.
Looking for better ways to stay healthy and tasting great cocktails following the low-abv and no-alcohol trend, Jan Mark also thought it would be a good idea to start his own business during pandemic times. Jan Mark is also a passionate athlete, he recently shared with Spirits Hunters an inspiring cocktail born from his first love: running.
Read more about Jan Mark Pagatpatan below through our seven-question interview!
Spirits Hunters: 1- Where are you originally from?
Jan Mark Pagatpatan: I'm from Lucban, Quezon but currently staying in Metro Manila.
2 – How long have you been a bartender?
I worked behind the bar for almost 2 years as I had to transfer to other department outside F&B that time. Despite that, I didn't stop pursuing my passion in bartending.
Still, I joined several flair bartending competitions held in different parts of Luzon. By means of participating in different tournaments and by joining group of bartenders, I have acquired extensive knowledge, skills, and techniques that I can make use of up until this time of crisis.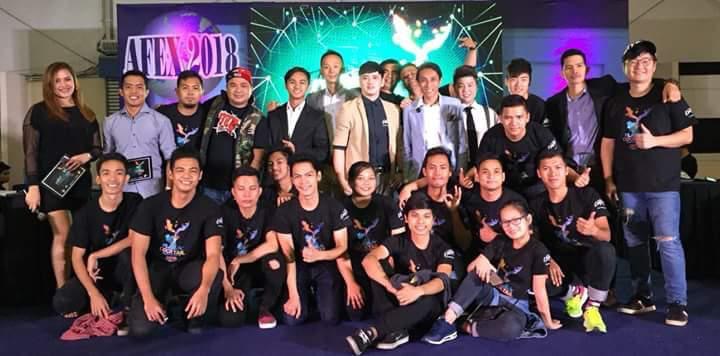 3 – What brought you to the world of bartending / what inspired you to become a
bartender?
My aspiration started when I was in 3rd year of college. There were a group of people who do flairing in our university and out of interest I joined the group and eventually desired to explore more about flairbartending.
4 – What have you discovered about yourself being a bartender?
Bartending is not as simple as ABC nor basic as 123 — it's very broad and challenging. This world of bartending offers a lot of opportunities, local and international. Thus, it will really give you extensive experience and knowledge as you move forward. We must never settle for less, every day brings new discoveries — an opportunity for us to perform better than yesterday.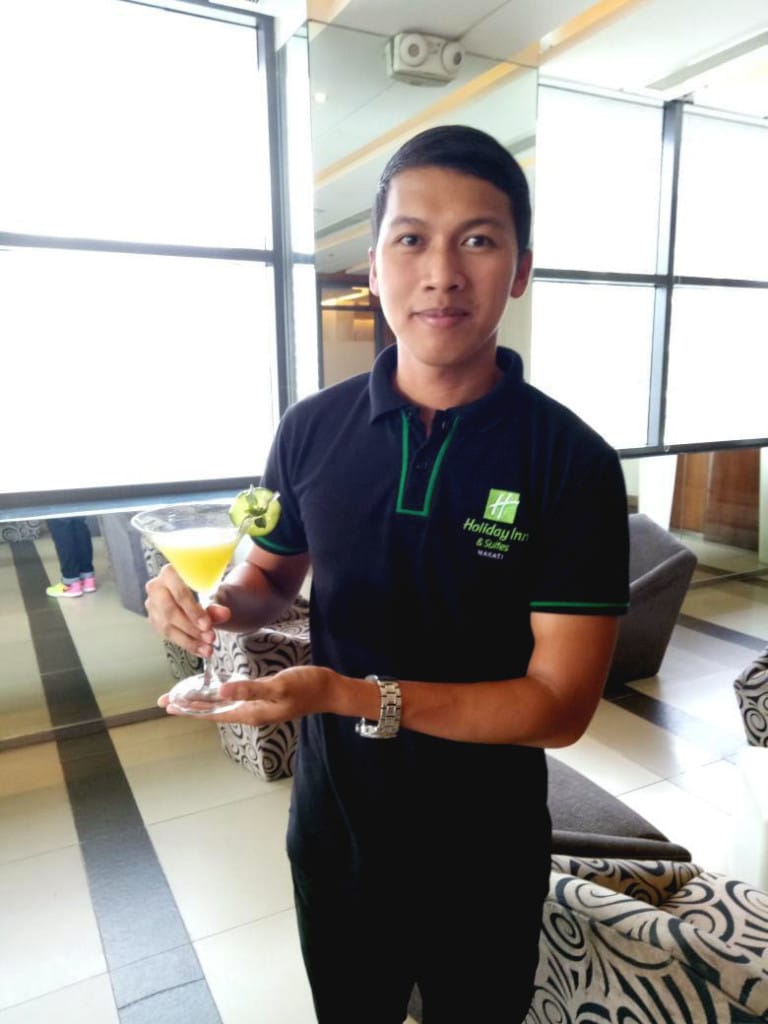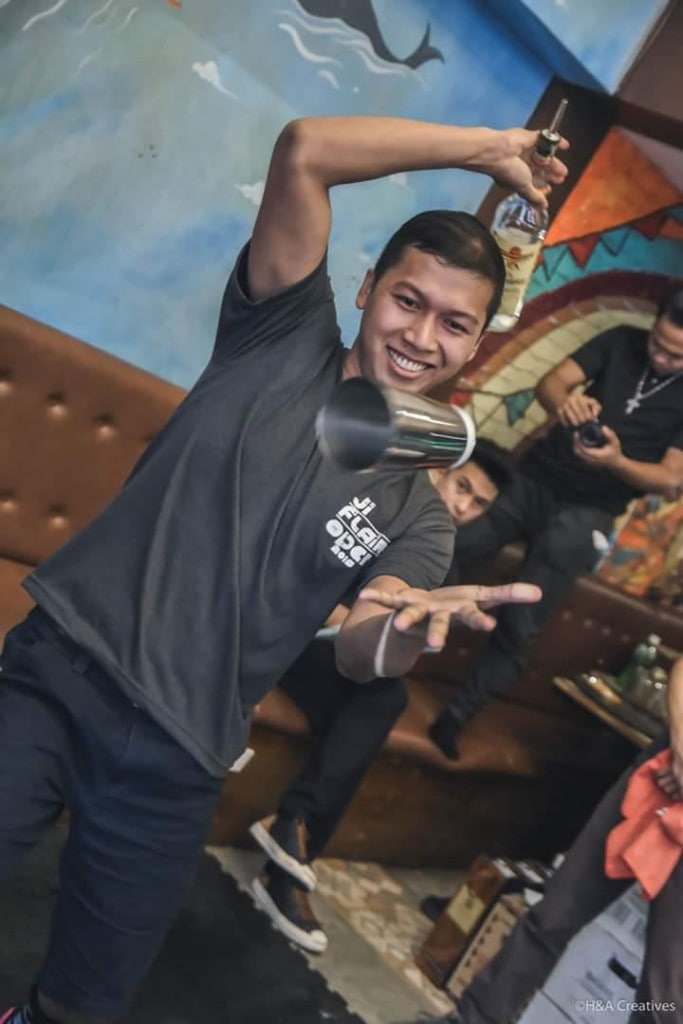 5 – How is the situation in your city/country regarding Covid?
This unprecedented time in history has brought great impact into our world's economy and even in the lives of many people — most of the industries stopped its operations, many people lost their jobs, and a lot grieved for the lives of their loved ones. Some might think that there's no hope anymore, for them the world has stopped but it's not! Why? This season has brought a lot of opportunities for us to try new things and learn other ways of living — one of which is doing what we're passionate about while earning. Through God's amazing grace and the knowledge I've acquired in mixing, I was able to put up an online business namely Drinks Up To Go @drinksuptogoph which offers a variety of mocktail and healthy drinks that can surely refresh everyone in a healthy way!
6 – What inspired you to make the video you've sent us?
Looking back on what I was before and now makes me motivated everyday to move forward and grow as a bartender. I may not be as good as the others but I want to show to the world what I've got — and this is a perfect opportunity to do that. Taking bigger challenges every single day makes us stronger and capable to be on the next level.
7 – Is your bar open today?
Right now, I don't have my own bar but I represent one, KinseKinse @kinsekinse. It helps our local farmers through 'Farm-to-Bottle' concept — hand-picked and organic farm produce are being used to make healthy food and beverages. This cocktail bar operates via online as of this time but once the health crisis is over, the bar itself will be open for everyone to visit.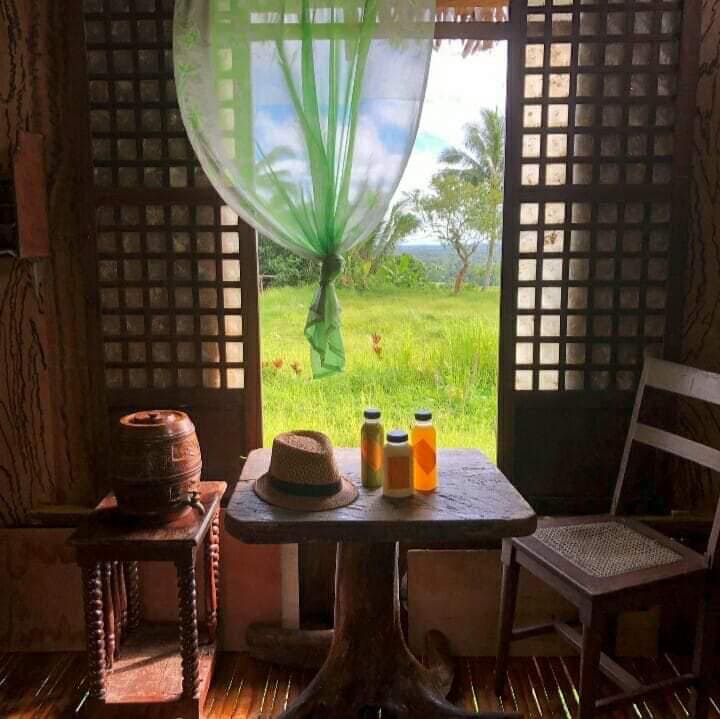 This is some teams that I am also proud to represent, the team that help me a lot.
Philippine Flair Underground – National President
Lucban Bar Athletes – Founder
Read more interviews on our Bartender section.
Don't drink and drive. Enjoy responsibly.
Join the community on Reddit
Spirits Hunters is a community dedicated to spirits and the world of mixology. Feel free to talk about the world of mixology and bartending here!
Join