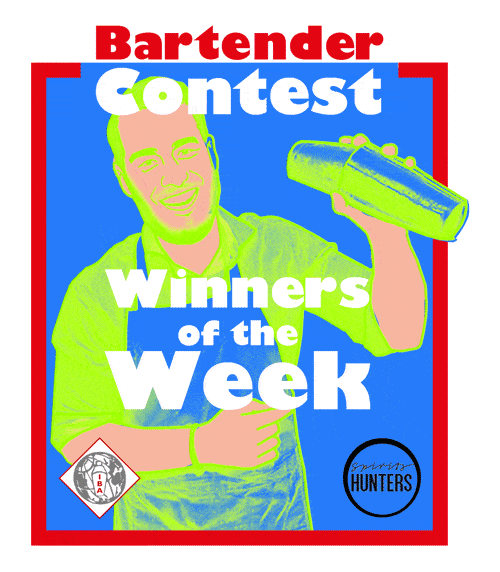 Winners of the third week "Confinement Bartender Contest"
The contest is already on its fourth week starting today, and from today we are proud to present the ten winning bartenders of the third week of our "Confinement Bartender Contest"!
Spirits Hunters launched a contest to help bartenders from all over the world during confinement, the "Confinement Bartender Contest".
Each week we choose 10 winners, and we will present 2 per day on our website and our social networks, Instagram (@spiritshunters_mag),  and Facebook. You can also find information on our Twitter account (@spiritshunters).
You can check the winners of the first week here and the winners of the second week here. We are happy to receive videos from all over the world. Every week contestants from every corner of the planet are sending videos and we couldn't be happier. We want to thank and congratulate all bartenders for their effort and dedication.
To all participants: Don't be discouraged! As your video might appear as a winner in a new week of contest and you will be participating for the grand prize as well!
It is time to reveal the winners of our third week of contest
Day 5 – Week 3
For our final winning contestants of the third week we are happy to reward Andrew Korolev from Russia and Nadir Kuchkarov from Ukraine! for their confinement cocktail tutorials!
Andrew KOROLEV – Russia – Okean Hall
Cocktail: Home Russian
3 cl vanilla vodka
3 cl liquid cream
1 portion of espresso
2 spoons of sugar
Garnish: dehydrated raspberry
Method: build
Glass: tumbler
Nadir Kuchkarov – Ukraine – True Burger Bar
Cocktail: Fearless Gimlet
50ml Vodka
50ml Nettle cordial*
Method: Stir
Glass: Cocktail
Garnish: Nettle leaves
For the Nettle cordial:
20g fresh Nettle leaves
300ml water
50g white sugar
5g lemon acid
Preparation: Blend all together, fine strain and filter with the paper towels.
Day 4 – Week 3
For our seventh and eighth announcements of week three we are proud to congratulate two bartenders from two new countries! Dark Mugwagwa from South Africa and Dumitrache ANDREI-CODRUT from Romania for their confinement cocktails!
Dark Mugwagwa – Kloof Street House
Cocktail: Tree Of Life
4-6 Grapes
3-5 Basil Leaves
50 ml Vodka
25 ml White Wine Sauvignong Blanc
25 ml Apple Juice
12.5 ml Lemon Juice
12.5 ml Sugar Syrup
Dumitrache ANDREI-CODRUT – Romania –  MobileBarEvents / ex Cotton Pub ROMANIA
Cocktail: Honey & Ginger Collins
40 ml London Dry Gin
15 ml Fresh Lemon
15 ml Honey Syrup
40 ml Ginger Beer
Method: Shake and Strain/Top/Gently Stir
Garnish: Lemon slice
Day 3 – Week 3
For our fifth and sixth announcements of week three we are proud to congratulate Ana Gracia Jimenez from Spain and Sami Foltete from France for their confinement cocktails!
Ana Gracia Jiménez – Spain – Angelita bar
Cocktail: Gipsy Rosemary
5 cl Blended Malt Whisky
2.5 cl Fino Sherry
2 cl Lime juice
2 cl Ginger and rosemary syrup (Homemade)
Garnish: smoke of lime peel and fresh thyme
Sami Foltete (From FRANCE) – Netherlands – Freddy's bar
Cocktail: Letter to Ernest
60 ml White Rum
40 ml Spiced Grapefruit juice
25 ml Oleo Saccharum
15 ml Lime juice
1 Dash orange bitter
Day 2 – Week 3
For our third and fourth announcements of week three we are proud to congratulate Loic Revel from France and Felipe Rossi from Argentina for their confinement cocktails!
Loic Revel – France – AVVAGARDEN Bar
Cocktail: Loup de Mer
3 cl rum 55%.
0.5 cl pastis
5 cl banana juice
1.5 cl lime
1 cl honey
2.5 cl milk coconut rice
3 dash bitter vanilla
Felipe Rossi – Argentina (living in Mexico) – Baxanel Restaurant
Cocktail: Bacchus
Cucumber- 6 cubes
Coriander- 10gr
Lime juice- 3/4oz
Agave- 3/4oz
Tequila habanero- 2oz
Hibiscus tint – dash
Tequila habanero: For every 400ml of tequila I add 1 habanero without the seeds.
Put the cucumber, coriander, agave and lime juice in the shaker, crush it all,
add the tequila, add ice. Shake shake shake. Double strain. Add the hibiscus tint. Add garnish (cucumber slice with hibiscus flower).
"The products I've used are found in almost any house in Mexico. It's a fresh drink, tequila lovers, and spiced up just enough to feel it in your lips but it doesn't stay long enough to bother you. A great balance with the spicy sweet that the hibiscus tint adds."
Day 1 – Week 3
For our first announcements of week three we are proud to congratulate Ma. Jocel Suguitan from the Philippines and Bruno Moreno from Chile!
Ma. Jocel Suguitan – Philippines – Sunset Bar
Cocktail: Perk Up
30 ml Butter-washed Vodka
15 ml Apple-Vanila Syrup
10 ml Fresh Calamansi Juice
2.5 ml Cacao tincture
Preparation: Shake and Strain
Garnish: Apple
Glass: Goblet (But you can use Coupe if its available at home)
Bruno Moreno – Chile – Ruca Bar (Living in Spain)
Cocktail: Cold Brew Martini
60 ml Gin (London Dry)
60 ml cold brew (2:1)water/coffee
30 ml agave syrup
2 dashes of vanilla essence
30 ml egg white
Barspoon of white sugar
Ice
Preparation: Mix Gin, cold brew, syrup, vanilla and egg white, shake without ice to activate the foam produced by the egg. Then add a fair amount of ice(avoid wet ice) and shake vigorously. Strain into a chilled glass, wait a few seconds until the foam looks consistent on top and gently drop the white sugar, immediately burn the sugar until is caramelized.
CONGRATULATIONS again and thank you for participating! For any specific questions please contact marie@spiritshunters.com.
We encourage all bartenders around the world to participate in our contest and to spread the word to their known bartenders. To read the contest rules and learn how to participate click here.
For any questions you can contact us via Instagram Direct @spiritshunters_mag.
Good luck!
---
With the support of the International Bartenders Association
The international bartender Association (IBA) is the world largest bartender association and the host of the official World Championship in Classic cocktails and Flair. The International Bartenders Association was founded on 24 February 1951 in the saloon of the Grand Hotel in Torquay, England, is an international organisation established in order to represent the best bartenders in the world.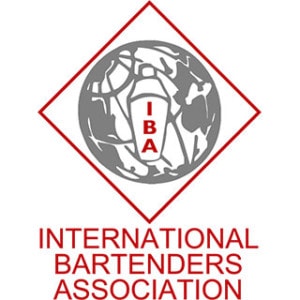 Don't drink and drive. Enjoy responsibly.
Join the community on Reddit
Spirits Hunters is a community dedicated to spirits and the world of mixology. Feel free to talk about the world of mixology and bartending here!
Join