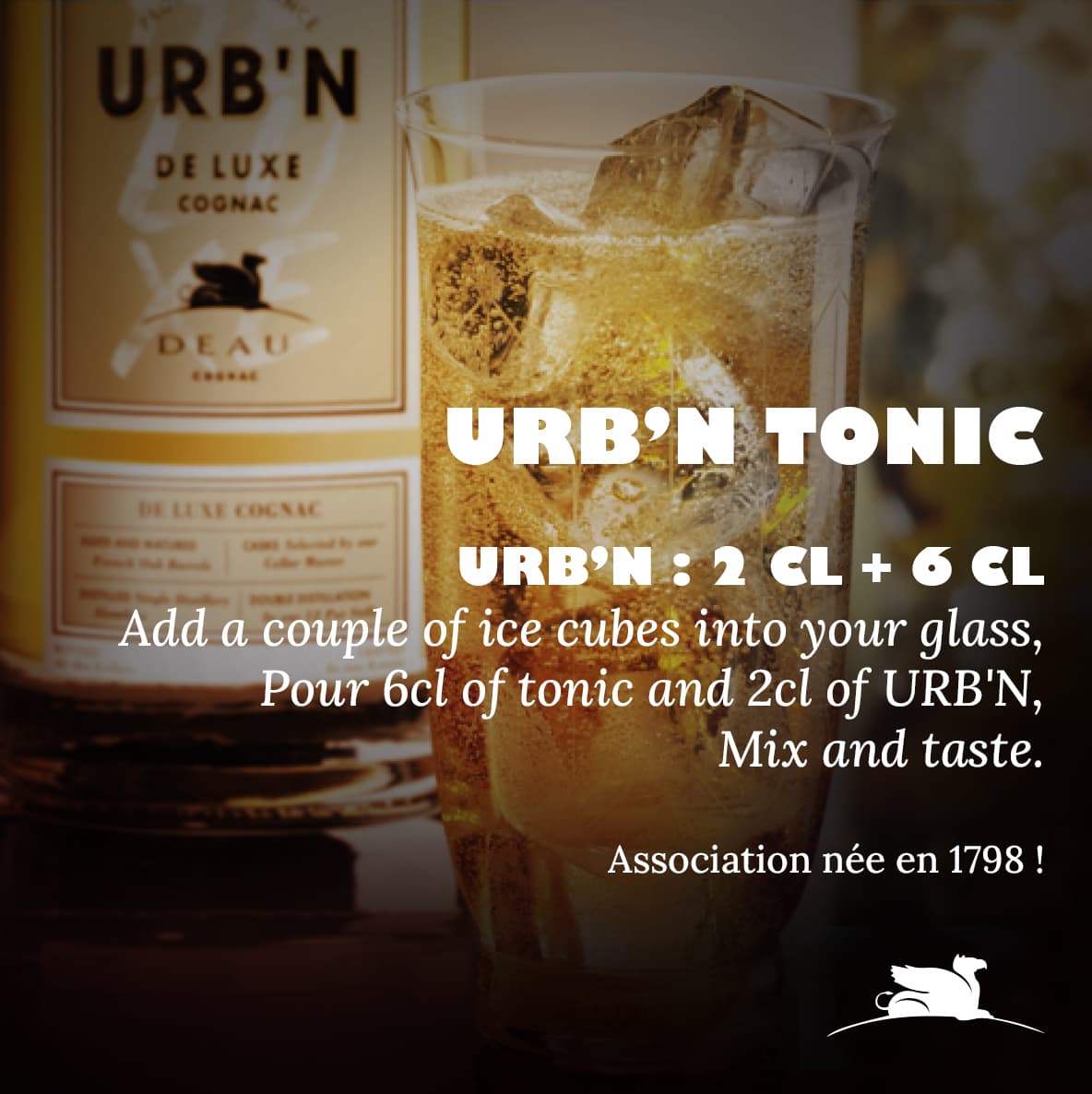 Erase
DEAU COGNAC brings us the dedicated cognac for mixology
To prepare the best cocktails with cognac, Maison DEAU has developed the perfect formula with URB'N de Luxe Cognac, your mixologist in a bottle.
When it comes to mixology, what better way to prepare cocktails than with a spirit conceived for this purpose? For DEAU Cognac, achieving a formula that combines modernity and novelty to make cognac available to the world of mixology was important.
URB'N de Luxe Cognac uses the best blends to create everything from the most classic cognac cocktails, such as the Sidecar, the Vieux Carré, or a Stinger, to the most modern, including original and signature creations. Its characteristics are fearlessly expressed, highlighting mainly its aromatic freshness, qualified by notes of white woods and vine flowers.
The VS URB'N de Luxe Cognac was built by Christophe Gauville, cellar master for DEAU Cognac in the magnificent distillery. Nicknamed "the cathedral" it houses 12 copper stills and adjoins the ancestral cellars where they store the precious eaux-de-vie of the DEAU Collection, preserved in more than 2,000 barrels.
Furthemore, URB'N has the right age to achieve a harmonious alliance. Its blend rested for two years in red barrels, which allows it to retain a natural light color that underlines its extreme freshness, particularly suited to mixology. DEAU Cognac owns and operates its own vineyards, thus controlling the quality of its products from the selection of grapes and vinification. In addition, it controls with the utmost rigor the entire production process up to the final bottling.
Modernity and innovation in a bottle
The creation of cognac URB'N de Luxe demonstrates DEAU COGNAC's desire to maintain a modern and new approach. The idea is to make this cognac available to the world of mixology so that bartenders and mixologists can create the best cocktails to meet their expectations at the bar. DEAU COGNAC has designed URB'N while maintaining the same know-how and the same high standards as for the rest of its collection.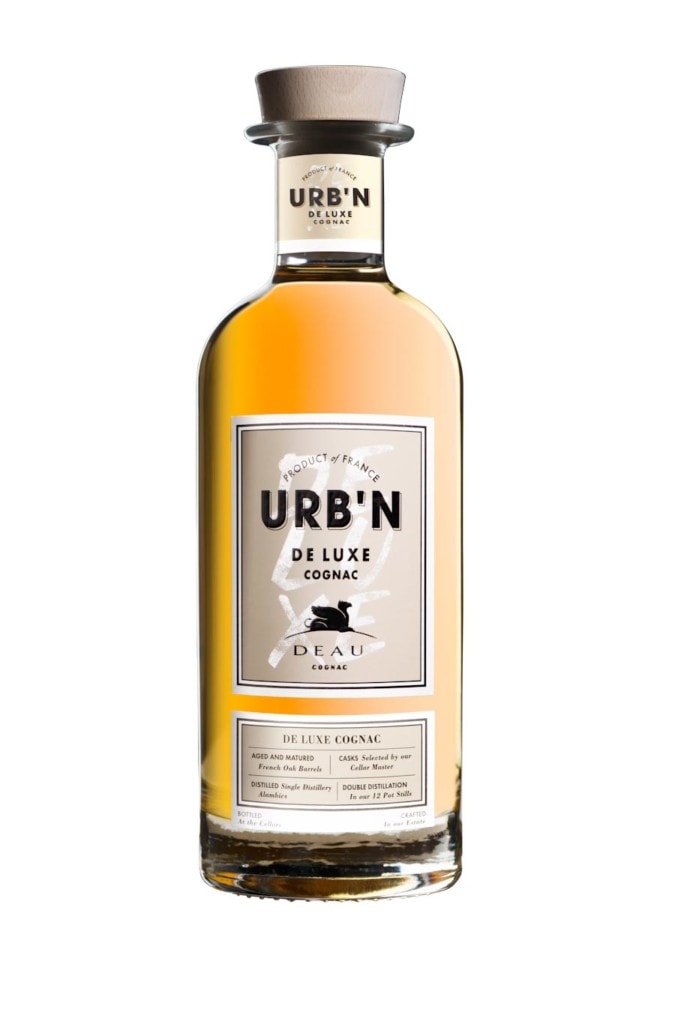 Innovative, URB'N has won several awards:
-Gold Medal 2019. Spirits Selection by Concours Mondial de Bruxelles.
-CWSA Double Gold medal China Wine & Spirits Awards 2019.
Fun Fact: URB'N de Luxe cognac takes its name from the term URBAN, used in the United States in the music industry, which encompasses all contemporary African-American popular music. This is why it has been appropriated by cocktail bars and the nightlife world.
URB'N de Luxe Cognac Cocktails
URB'N TONIC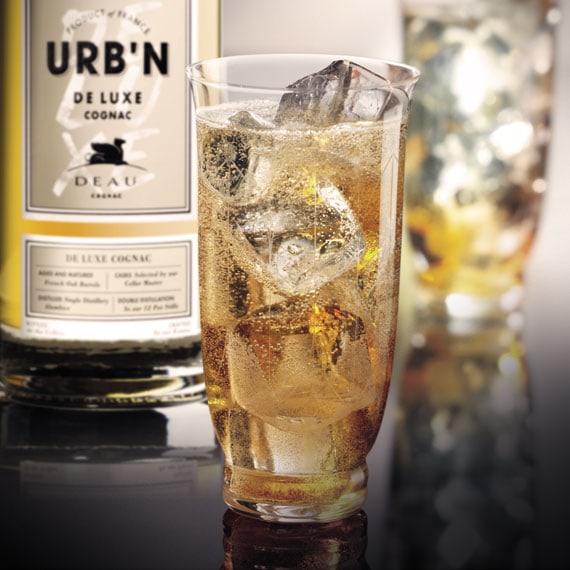 In a long drink glass, add ice. Pour 6 cl of tonic and add 2 cl of URB'N. Stir with a bar spoon. Taste.
URB'N BUBBLE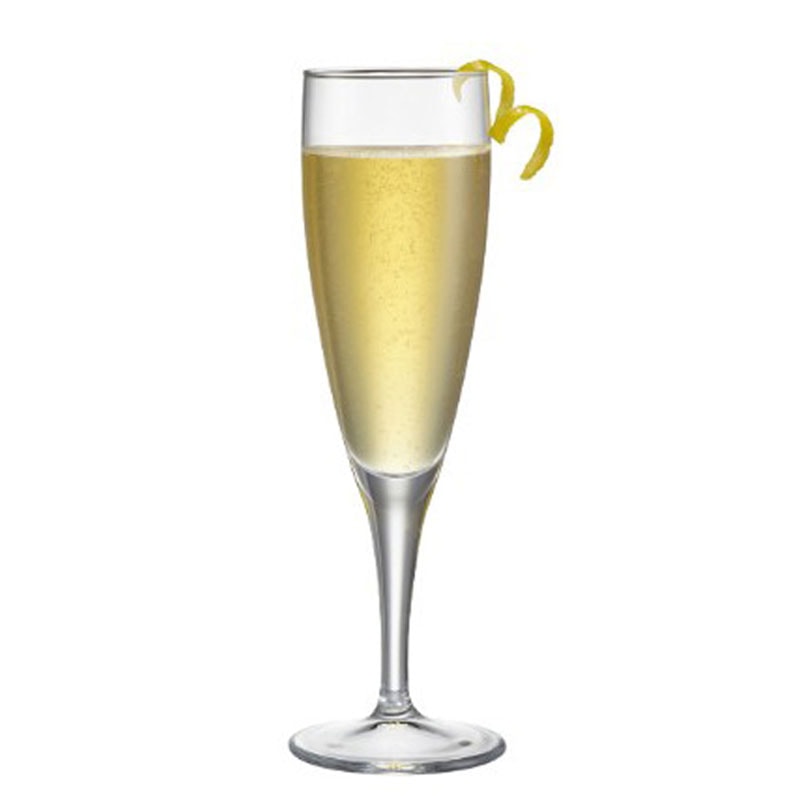 Ingredients
3 cl of URB'N COGNAC
3 cl sugar syrup
2.5 cl freshly squeezed lemon juice
Top with Sparkling VEUVE MOISANS BRUT
Preparation: in a cocktail shaker, add the cognac, lemon juice and syrup plus ice and shake. Pour into a champagne flute without ice and add top with sparkling.
URB'N BLUE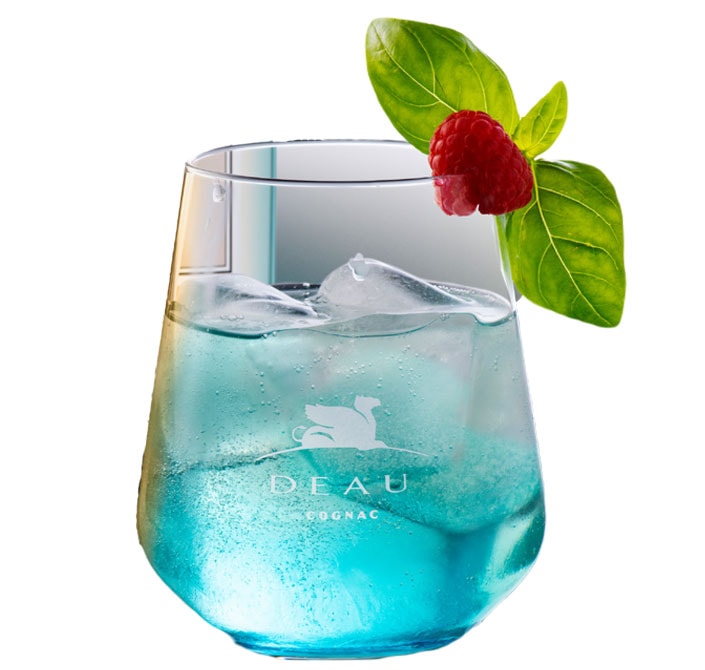 Ingredients
4 cl of URB'N COGNAC
8 cl of tonic
A pinch of Curaçao
2 basil leaves
2 raspberries
Ice
Preparation: in a whisky glass, add the cognac over ice. Then add the curaçao and finish with a top of tonic. Garnish with raspberries and basil.
URB'N de Luxe Cognac technical specifications and tasting notes
Quality: VS
Age: 2 ans
ABV: 40%.
Volume: 70cl
Tasting notes:
The most striking feature is the aromatic freshness tinged by notes of white wood and vine flowers. The attack is supple and fresh on the palate, the finish is smooth. It will be best appreciated especially in long drinks.
To learn more about URB'N visit its dedicated page.
Ne buvez pas au volant. Consommez avec modération.
Join the community on Reddit
Spirits Hunters is a community dedicated to spirits and the world of mixology. Feel free to talk about the world of mixology and bartending here!
Join