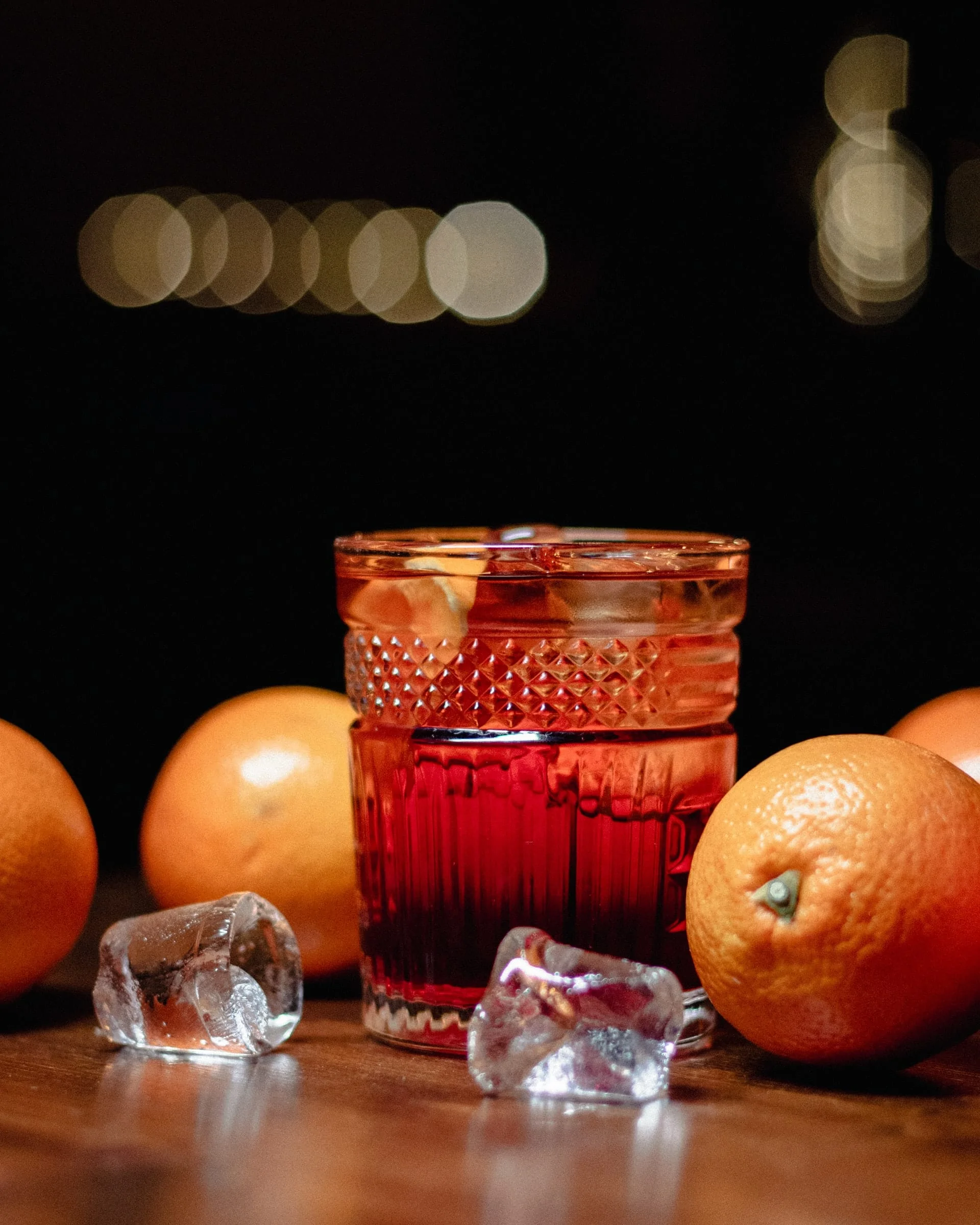 The classic cocktails you should know: 5 recipes
Photo by Vlady Nykulyak on Unsplash
The Classic cocktails recipes to stop you from serving beers or wine, learn them here once and for all.
Making cocktails at home has become a bit of a rule during confinement. Learning these recipes will also teach you their history and give you something to show off in front of your guests.
Knowing these classic cocktails will allow you to prepare them at any time, at home or with friends, and offer something more to taste than just a beer or a wine: it's classic cocktails time!
Negroni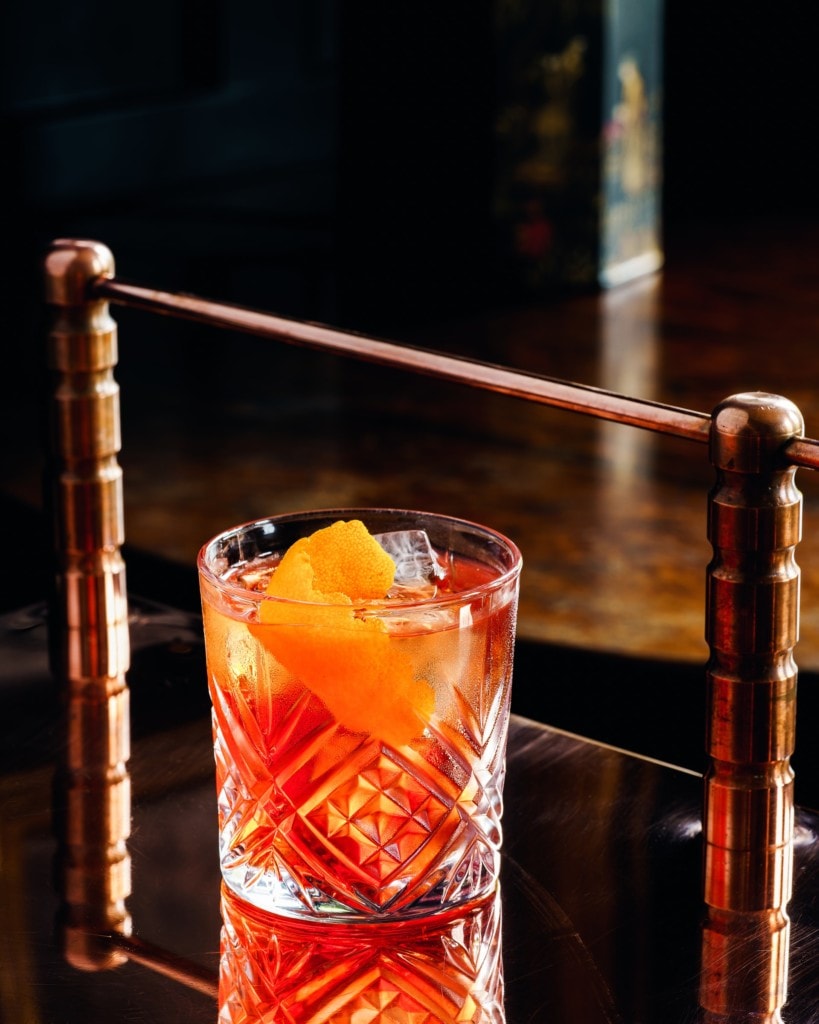 Photo by Sebastian Coman Photography on Unsplash
A must of classic cocktails. Its preparation is very simple. Three ingredients, a glass, a mixing spoon and an orange is all you need to prepare it.
The quality of your ingredients and your measurements will allow you more than anything else to prepare the perfect Negroni.
Recipe
35 ml of gin
35 ml of Campari
and 35 ml of Martini Rosso
Orange peel for garnish
Ice
Type of glass: Old fashioned
Preparation: Add the ingredients in the glass and add the ice. Stir gently and well until cooled and diluted. Strain the cocktail into a previously chilled glass. Finish by garnishing with the orange peel and serve immediately.
Tom Collins
The Tom Collins is quite simple to make as it does not require the use of bar instruments such as a cocktail shaker or a strainer. So this classic cocktail is very easy to make at home.
Simply construct the cocktail in a long drink glass, add ice and additionally a garnish to garnish.
Recipe
60 ml London Dry style gin
30 ml of freshly squeezed lime juice
15 ml simple syrup
Club soda
Garnish: slice of lemon / maraschino cherry
Type of glass: Collins Glass
Preparation: add gin, lemon juice and simple syrup in a Collins glass. Fill with ice, add soda top and stir. Garnish with a slice of lemon and optionally, a maraschino cherry.
Margarita
Created in 1938, in Tijuana, by a restaurant owner named Carlos Herrera, the Margarita was inspired by a Ziegfeld showgirl.
Simple, like the Negroni, it is based on three ingredients: tequila, lime juice and triple sec.
Recipe
Ingredients
60 ml white tequila
30 ml of Triple Sec
30 ml freshly squeezed lime juice
Salt
Slice of lime
Type of glass: Margarita or Old Fashioned glass.
Preparation: Add all ingredients in a shaker with ice. Frost the rim of your glass with salt. Pour the cocktail in the glass and garnish with a slice of lemon on the rim of the glass.
Sazerac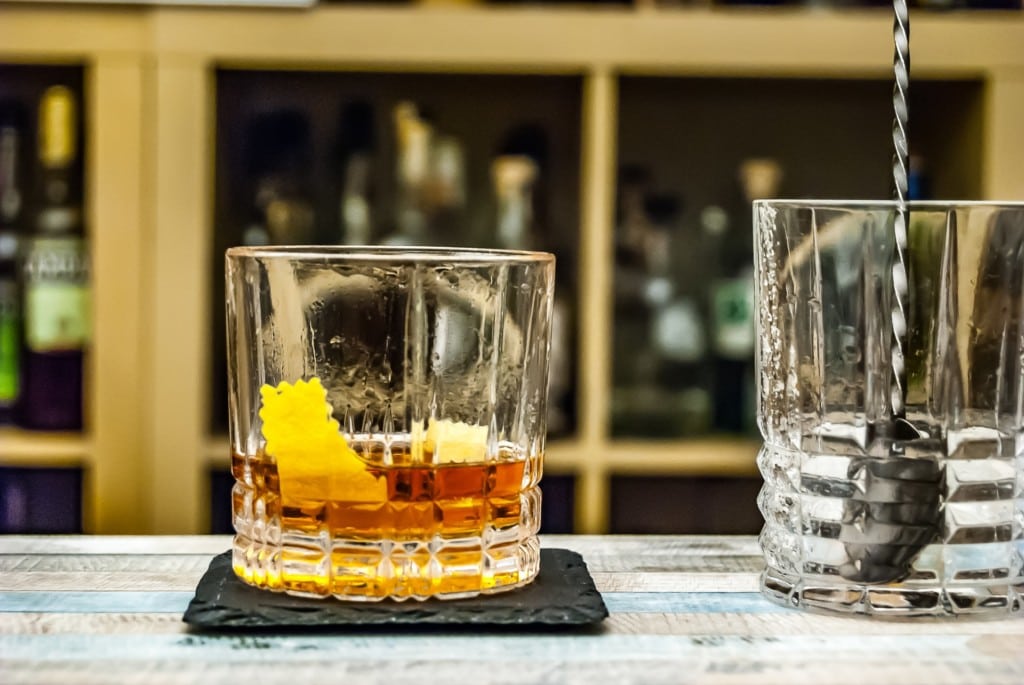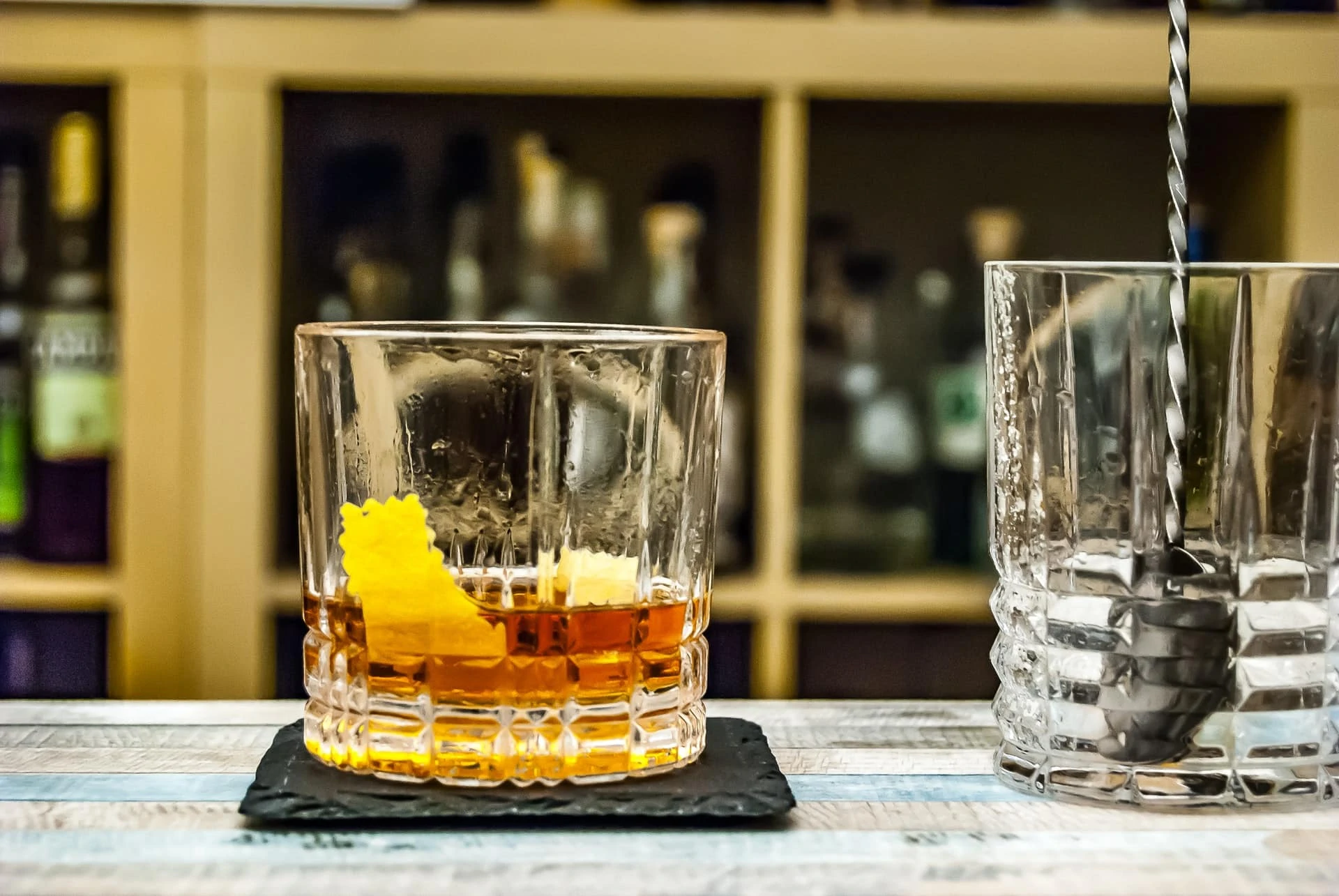 Photo by Johann Trasch on Unsplash
This classic cocktail, considered to be the first in the United States, takes its name from the cognac liqueur Sazerac.
It was prepared with Peyhchaud bitters (created by Antoine Amédée Peychaud) and served in an egg cup called a coquetier, which is apparently where the word cocktail comes from.
Recipe
Sugar cube
Peychaud's bitters
45 ml Rye Whiskey
7.5 ml Herbsaint
Garnish: lemon peel.
Type of glass: Old Fashioned.
First, fill an Old Fashioned glass with ice.
In another Old Fashioned glass, add a sugar cube and Peychaud's bitters (3 dash) and crush the sugar. Add 45 ml of Rye whiskey or Bourbon in the glass with sugar and Peychaud's bitters.
Then, remove the ice from the first glass and add 7.5 ml of Herbsaint until wrapped and pour the herbsaint.
Finally, pour the glass with whiskey, bitters and sugar into the glass with ice and herbsaint. Garnish with a lemon peel.
Martini
Many historical records from books such as the 1900 Bartender's Manual show the first Martini recipe.
Contrary to popular belief, and whose history remains to be verified, there is a real debate about the origin of one of the most discussed classic cocktails in history.
Perhaps it descends from the Martinez, so called because it appeared in the city of Martinez in California.
Then in 1904 the recipe for the Dry Martini Cocktail appeared in the 1904 book American-Bar Recettes des Boissons Anglaises et Américaine by Frank P Newman.
Recipe
Take the mixing glass, add a few pieces of ice:
3 measures of angostura or orange bitters.
Finish with gin and dry vermouth, equal quantities, mix, transfer to glass No. 5.
Serve with a lemon peel, cherry or olive, to taste.
Don't drink and drive. Enjoy responsibly.
Join the community on Reddit
Spirits Hunters is a community dedicated to spirits and the world of mixology. Feel free to talk about the world of mixology and bartending here!
Join