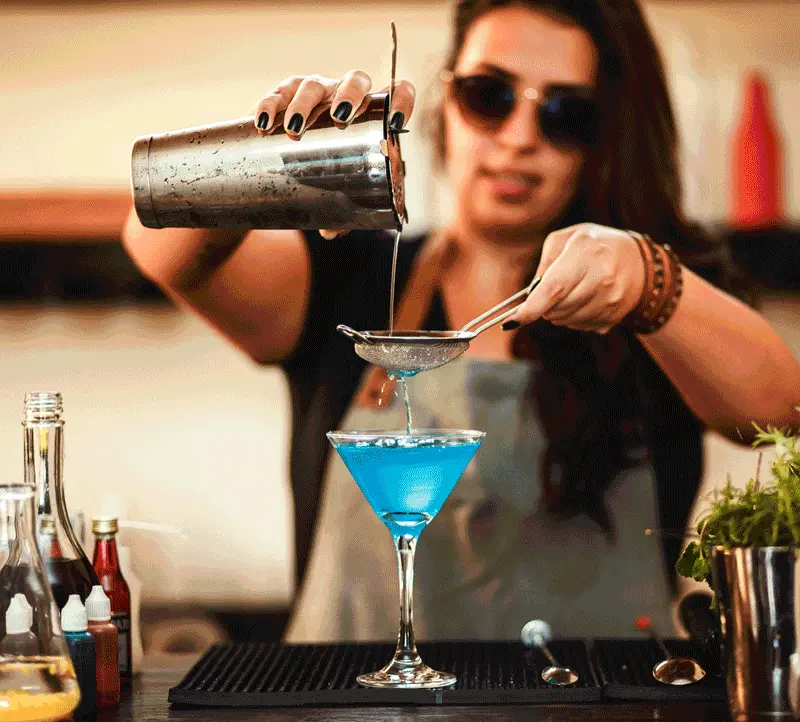 5 ways for staying at home and staying alive…(with John Travolta)
What are our options in times of Covid-19? Difficult to go out, difficult to see friends. It is a time in life where what we really want to do is connect with people.
As we have been disconnected for a while then what are the options? If we are positive what can one do? Here are a few ideas from the Spirits Hunters newsroom to do cool things from the comfort of your home sharing -safely- with your loved ones.
A: The obvious, invite a few friends
Invite a few friends and learn to create cocktails. Though you might say, "What about accessories to prepare my cocktail? I don't have a shaker!?" If you don't have a cocktail shaker at home you can use a jam jar tightly locked, a spill proof to-go coffee mug, or even your gym protein shaker will do, some of them even have a whisk ball that will help you dilute your ingredients properly.
Other cocktails won't require a shaker, you will prepare them directly in your glass and stir with a spoon, like classic cocktails such as a Manhattan or an Old Fashioned. Also, cocktails like the Piña Colada are prepared in a blender. Keep at reach a strainer for cocktails you might need to filter.
Here are a few tutorials to create cocktails at home with simple ingredients. And listen to our playlist while you shake your cocktails.
Spring Tea Cocktail
Ingredients
London Dry Gin – 60ml
Plum Jam – 2 BarSpoon
Earl Gray Tea – 90ml
Vanilla Syrup – 1 BarSpoon
Lemon Juice – 20ml
Method: Shake and Strain
Glassware: Cup (Wine) – Full of ice
Garnish: Tea Bag – Lemon Peel
Cherry Pearl Cocktail
Ingredients
1/2 apple
50 ml gin
15 ml maraschino liqueur
50 ml Pomegranate juice
2 spoons of cherry jam
15 ml egg white
Garnish: apple and cherry spiral
El Casero Cocktail (mocktail)
Ingredients
3 oz pineapple syrup
1/4 oz lemon juice
10 grams of chopped coriander
5 gr of chopped ginger
0.3 oz ginger syrup
Ice
Complete with cold boiled water or sparkling water.
Garnish: Lemon slice, ginger cubes, chopped coriander
Glassware: rocks
Method: stir
Berry gin sour cocktail
Ingredients
25 g of blueberries muddled
1.6 oz of strawberry pink Gin
0.40 oz of sugar syrup
0.6 oz of bramble Gin
1 egg white
Garnish: Frozen berries as ice and fresh blueberries
Té Italiano cocktail
Ingredients
1.6 oz bianco /blanc vermouth
1 0z  English breakfast tea infusion
0.5 oz fresh lemon juice
15ml honey syrup
Method: shake/throw
Watch more cocktail tutorials here.
B: turn your living room into a tasting room
Again, invite a few friends at home and learn to taste cognac. Here are a few tutorials by Luc Merlet about the different types of cognac (cognac VS, cognac VSOP, cognac X.O.). And here you can learn how to enjoy cognac in its different styles.
C: cooking class
With friends make a cooking class at home using the spirits in your cupboards. Here are a few recipes to cook with spirits like whisky, vodka, vermouth or rum, and even beer. We have gathered different recipes that go from entry, main dish and even dessert!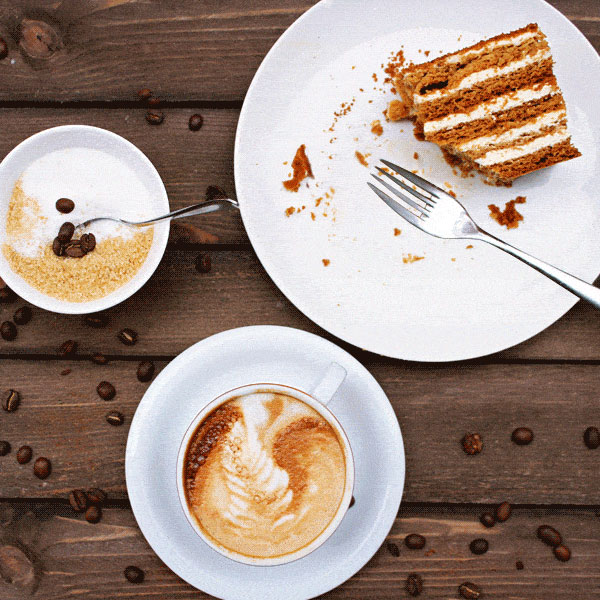 D: time to support your local bartender
Invite your local or not local bartender to make you a cocktail night with, again, a few friends. Bear in mind a distance of 1m between each invited guest, have hand sanitizer at reach and cook beforehand these yummy recipes with delivery or to-go cocktails to tip your local or not local bartender since he is not working very much unfortunately. You can find out which bars in the city are proposing to go or deliver cocktail kits or which delivery apps have partnered with your local bars or liquor store.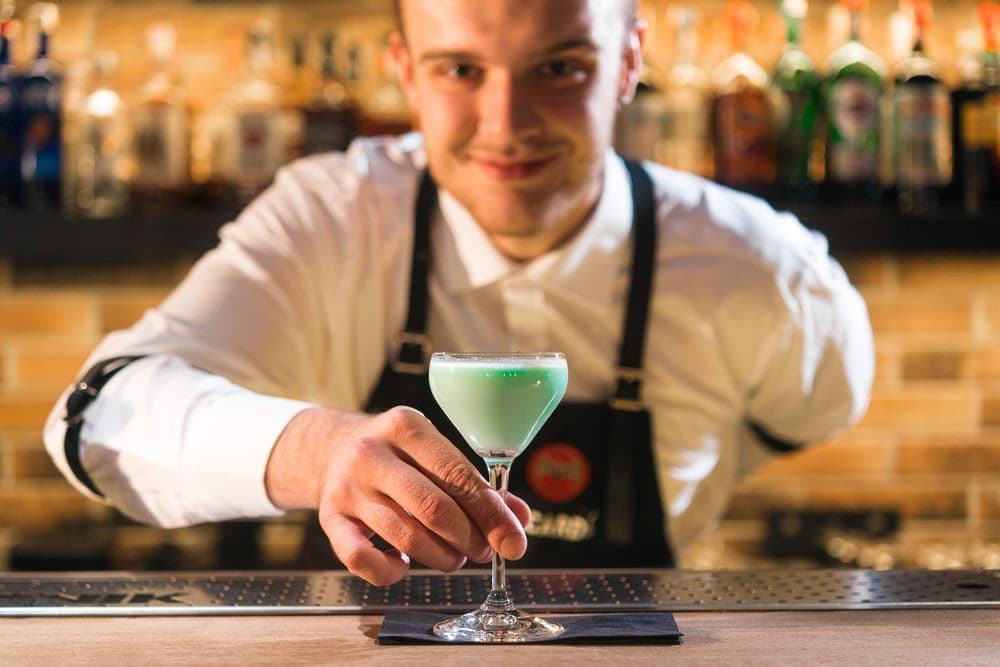 E: Improv time!
You can also create a ZOOM meeting where you can teach your friends how to make a cocktail. Make sure you send them the recipe before the meeting with all the ingredients that they need. Get ready to lead the cocktail creation session preparing the cocktails at the same time, and then, it's cocktail hour! If some of your friends prefer mocktails you can propose a second alcohol-free cocktail recipe like these ones.
F: Karaoke Night
Invite no more than 4 people. Put on your favorite song and sip these cocktails you can drink from a jar or a bottle while singing your lungs out to "Staying Alive" along with John Travolta! We really recommend you try to gather with friends -IF possible- as ZOOM meetings can lag with karaoke! IF you cannot gather with friends, organize your ZOOM meeting and follow these super tips by Wired.
Another cool idea for your Karaoke Cocktail Night is to "pair" your songs to cocktails. Here's a few: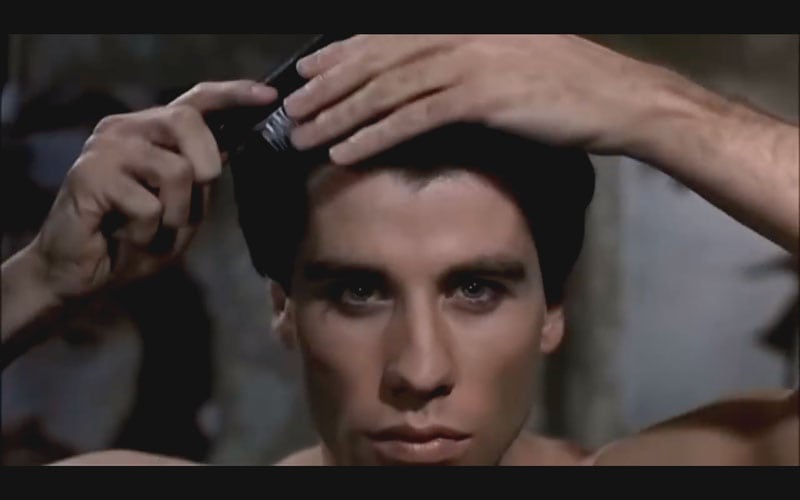 "Saturday Night Fever with a Blue Lagoon"
Ingredients
1 oz Vodka
1 oz Blue curaçao
4 oz Lemonade
Garnish: Orange wheel / Maraschino cherry
Preparation: Add all ingredients into a shaker with ice and shake. Strain into a hurricane glass over crushed ice. Garnish with a lemon wheel and maraschino cherry.
"Grease with a Cocktail Flamingo"
Ingredients
4 oz cl pineapple juice (pure juice)
1.3 oz Cuban white rum
0.3 oz of grenadine syrup
0.3 oz of squeezed lime juice
5 ice cubes
Preparation: In a shaker, pour the pineapple juice, grenadine syrup, lime juice, rum and ice cubes. Shake for a few seconds, then pour the mixture into a Tumbler glass. All you have to do is enjoy this delicious cocktail.
"Sexual Healing with a Between The Sheets cocktail"
Ingredients
1 oz white rum
1 oz Cointreau
1/2 oz lemon juice
1 oz cognac
Type of glass: cocktail glass
Preparation: shake the rum, Cointreau, juice and cognac well cracked with ice, then strain into a chilled cocktail glass and garnish with a twist of lemon.
"Pump up the Jam with a Monkey Jam Sour"
In a shaker, mix :
Ingredients
1.6 oz of Monkey Shoulder,
0.6 oz of lemon juice,
0.3 oz of sugar syrup,
2 teaspoons of the jam of your choice
Preparation: Shake then filter above the glass. Add 2 dash of angostura bitters.
You can find your Karaoke music playlist very easily through YouTube! Here's a Karaoke playlist.
Need some inspiration? You can check our Spirits Hunters Playlist here.
So now, what are your survival tips during these Covid times? Let us know HERE and send us a message!
Don't drink and drive. Enjoy responsibly.
Join the community on Reddit
Spirits Hunters is a community dedicated to spirits and the world of mixology. Feel free to talk about the world of mixology and bartending here!
Join