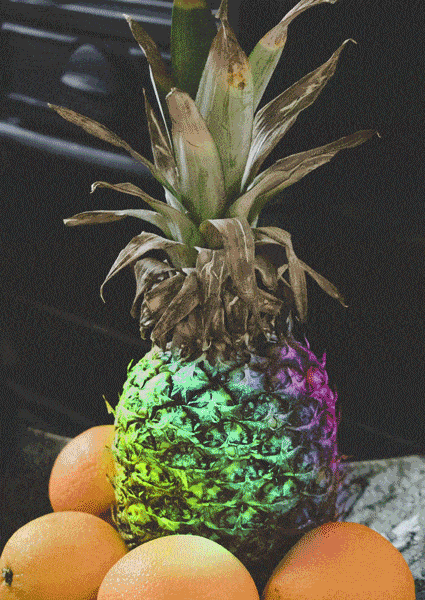 Cocktail ideas with leftovers for our Confinement Bartender Contest – 6 days for the final!
Photos: @stan1 / @helenayankovska / @FOODISM360 en UNSPLASH
Do you participate in the Confinement Bartender Contest Final? Here we bring you ideas to make you more comfortable at home and make your cocktails more creative with little!
Don't throw away that food leftover that you consider wasteful! It can be used to create cocktails. Nowadays, ethics and ecological responsibility play a very important role in the creation of sustainable cocktails. And we believe that this philosophy must be passed on.
Fruits and vegetables can help you create ingredients such as syrups, and even drinks such as tepache, the latter of which we have already seen in our participants of the "Confinement Bartender Contest"!
Here are eight tips for creating cocktail ingredients with leftovers
1. The seed of the avocado:
works as an excellent substitute for ice. You only need to freeze the seed and use it as ice. Its thick skin stays frozen in a drink and does not dilute.
2. Ripe bananas for syrups and liquors:
old bananas are used to create caramel syrups for tiki cocktails. Cook the banana with brown sugar and dark rum. Instead, the peel can be used to create aromatic rum liqueurs. An ingredient that will enhance your drink.
3. Leftover coffee, and fruit peels:
with these ingredients you can infuse alcohol. Like coffee with gin. Or infuse fruit shells in vodka, tequila. Let them macerate for a day or two and filter everything through a double fine sieve.
4. Dehydrate herbs and skins:
dried fruits will adorn any cocktail. Orange, grapefruit, lemon, carambola. Place the skins on a tray with icing sugar and bake for 5 or 6 hours at 60 degrees.
5. Leftover mint:
an ideal ingredient for mojitos and versions of mojitos. You can keep the mint branches, boil them with sugar and water for a mint syrup.
6. Fruit pulp:
use the pulp from homemade juices to create syrups. Process the pulp with hot water and a hand blender and filter everything, add sugar (1:1 or 2:1).
7. Make a tepache at home:
chop up pieces of pineapple and add them to a large pitcher. Add brown sugar, aromatics, and top water to soak the fruits. Close the jar tightly. Let it ferment for two or three days. When it is carbonated, filter the liquid and transfer it to bottles for more days. A natural carbonation will be created. Filter the liquid, add fresh water again and crush the pineapple pieces again to extract more flavor. Add fresh mint, purple basil and lemongrass to the mixture. If you don't have lemongrass, replace it with lime leaves.
8. Lemon peel for citrus syrup:
don't throw away the old lemons. Their peel can create a delicious citrus syrup. Peel the lemon before using. Prepare an oleo saccharum with lemon peels and icing sugar. Add the freshly squeezed juice of the lemons to the oleo saccharum. You can also cook the lemon peel and equal parts of water and sugar. You will get a less viscous and more acidic syrup.
Ready to face the challenge?
Bartenders from all over the world, send your video-tutorials: serious, great, funny of your confinement cocktail through our Instagram account @spiritshunters_mag. We encourage all bartenders around the world to participate in our contest and spread the word to their known bartenders. To read the contest rules and how to participate click here and you might win a grand prize of 2.000 euros!
You can check the winners of the first week, second week, third week and fourth week, fifth week and sixth week of the contest.
Don't drink and drive. Enjoy responsibly.
Join the community on Reddit
Spirits Hunters is a community dedicated to spirits and the world of mixology. Feel free to talk about the world of mixology and bartending here!
Join